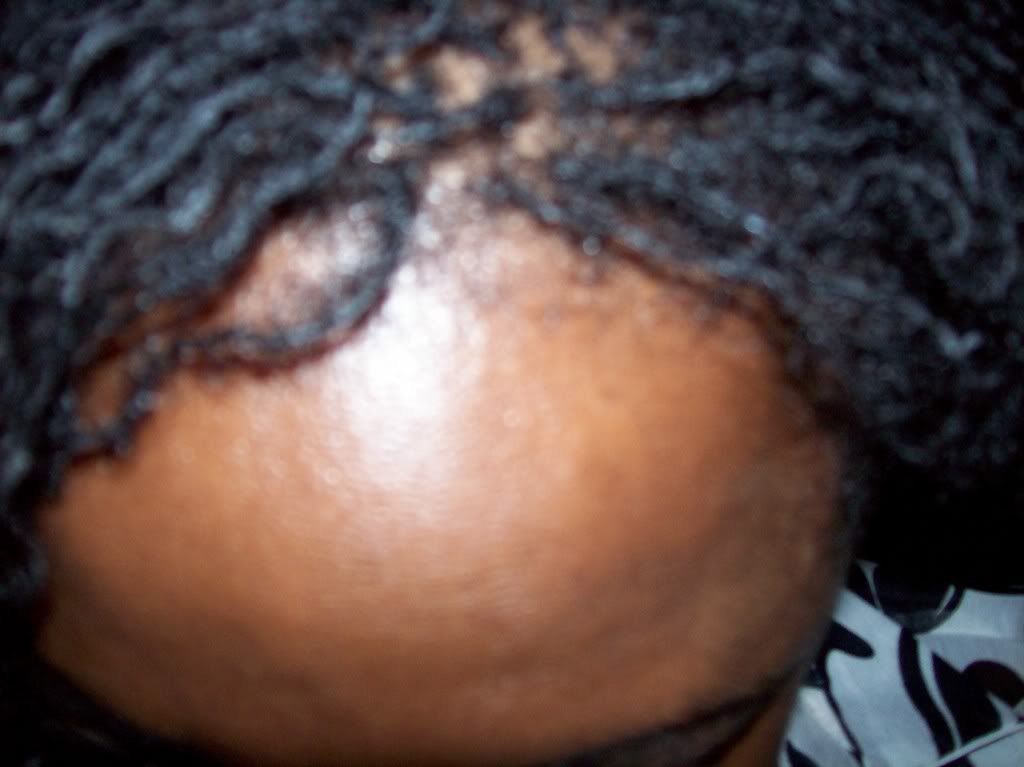 Texture top & Texture front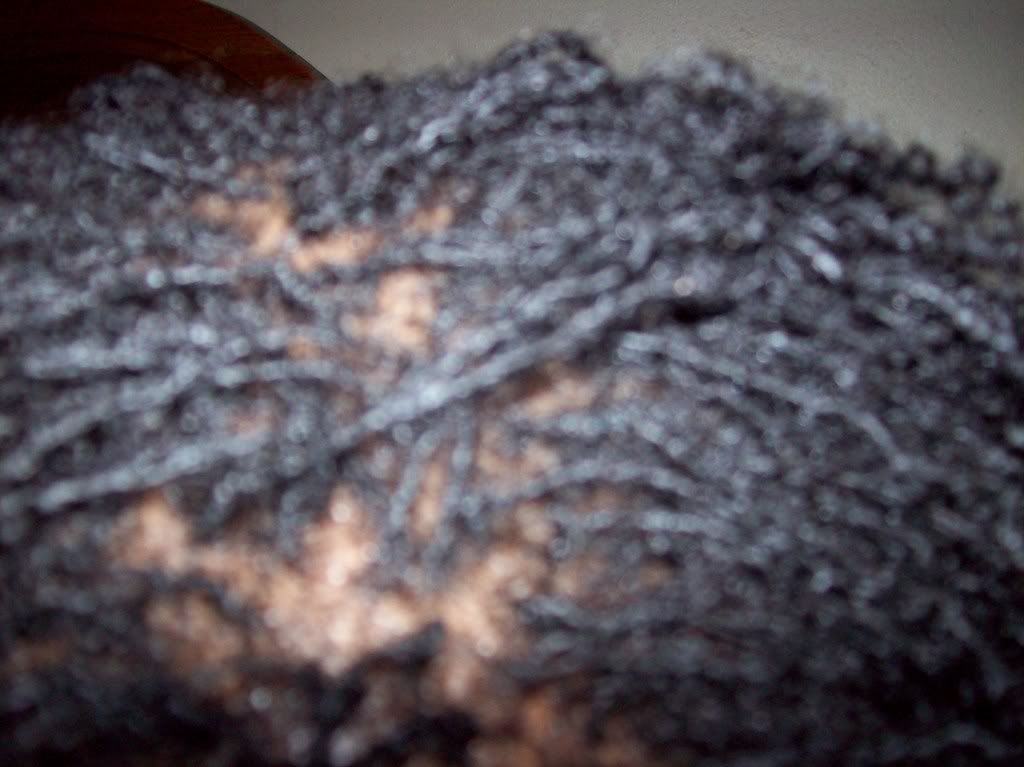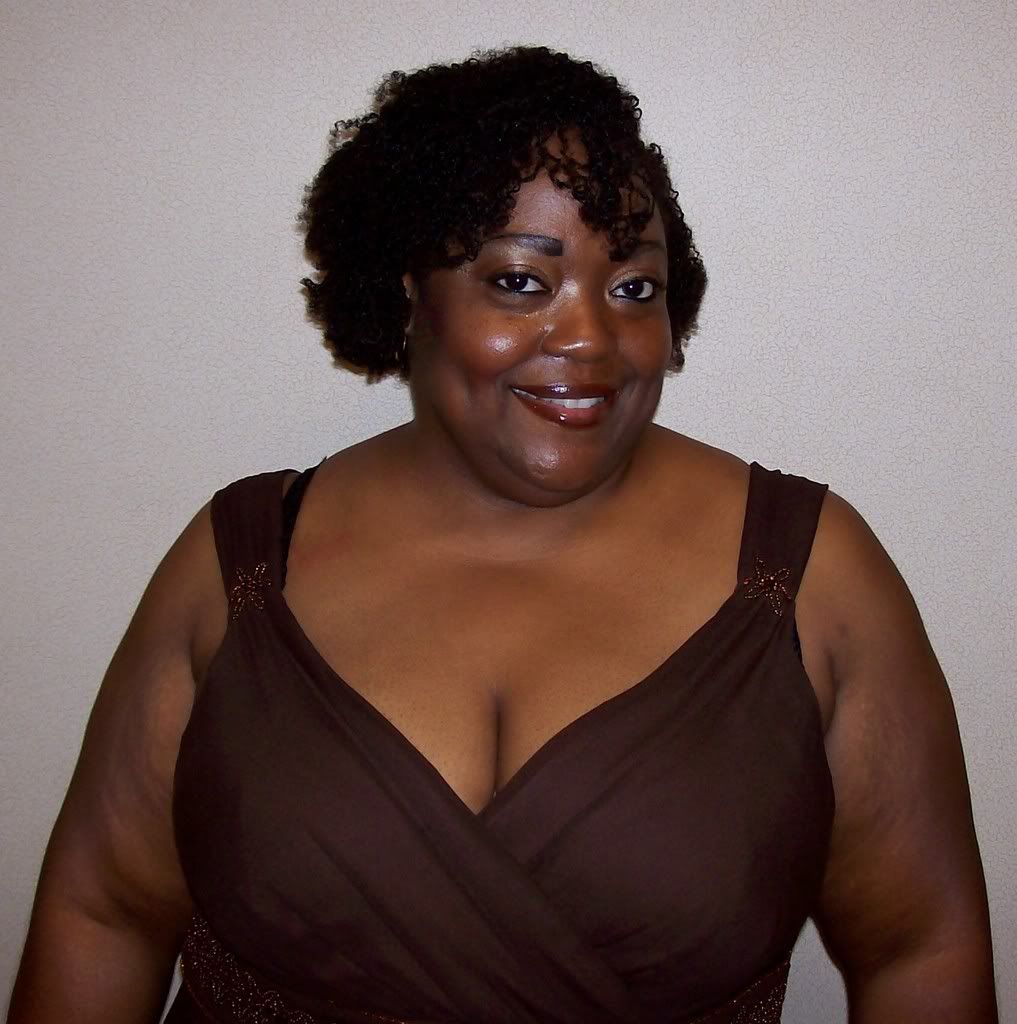 I appreciate those who contacted me and inquired about my well being. You never know when you are missed, until you are gone for a while. As you can see from the pictures I have been chronicling my hair, even if I haven't been blogging. But rest assured, I was reading plenty of your blogs.
So what took me so long to blog? In July I had this post to show my 6-month Anniversary, but I got really busy the day I drafted the post and it just sat there. And then I had a spare moment on July 16th, so I was like better late than never. So on that night, as I was updating my book club's website, I received a phone call from one of my book club members whose son works at my part-time job, saying the owner is sick and I needed to call the store immediately. When I called, I was told Mr. Moore, the owner, had a heart attack and the paramedics were there and the police were closing the store. So I immediately went to the job, the whole time thinking, "Lord, don't let anything happen to Mr. Moore. I don't know what I would do without him." I even remarked this to my sister as I was driving to the store. When I got there I was thinking I was going in to close the store, but I was stopped on the sidewalk and told the news I wasn't ready to hear. I was told Mr. Moore had died. I lost it. I have worked for Mr. Moore since 1993, and although I didn't have to work two jobs, I was there because Mr. Moore and I had a relationship - for me he was the father I always craved. He listened, counseled and supported me through college, graduate school and law school. I worked at the store because of him. So that night changed my life significantly. This conservative, stubborn and over 70 year old white man was more than my boss he was one of the most important males in my life. That week was surreal for me and even now I still have issues regarding his death. I guess grief does that to you. I am still working at the store and even took on an extra day, temporarily. But I miss him immensely.
During the week of the funeral I had a retightening of my hair and my consultant, bless her heart, did my hair on the Thursday before the funeral even though I had my dates mixed up. Yeah, I was having some coping issues. However, one thing she said to me to help with the situation was to remind me Mr. Moore was my future. I thanked her for that sage advice.
Since June my hair has been growing like weeds. On my last retightening of July 19th, it took over 4 hours to retighten my hair because the growth was so significant. My consultant says I have a few locks in the back that are almost mature. Yeah! I can feel the difference too. However at that last retightening, I had one lock that slipped right in the back. The hair back there is a softer texture. I have a couple of pictures of the top of my head and front to show the texture of the locks after 6 months. Shoot in a couple days I'll be 7 months on lock down. Yeah.
Had an interesting conversation last night with my aunt's niece, who is in her 60s.
"Shana, what is in your hair? Braids?"
"No, their Sisterlocks."
"Sisterlocks? What are those?"
"They are tool assisted dreadlocks. They are smaller than traditional locks and are maintained differently. I also have styling capabilities including curling and such."
"Why you want to do that?"
"Because I no longer wish to put chemicals in my hair and I was not going to put any more braids in my hair because the braids were systematically taking my hair out along my hairline."

"Can you wash it?"
"Yeah."

Now, I know she was curious and I know she is old school, but it was sad to here the indignation in her voice when she asked me why I want to do that to my hair. Especially as she sat in front of my with a balding forehead due to her wearing braids and putting in a weave with glue. She has to wear a wig and that is sad.

I have lost officially 20 lbs. Slowly, but surely the weight is coming off. If I could get back on my elliptical machine things should work out better in the next coming months. The eating healthy diet has been great. Eating more fruits and veggies hasn't been as big of a strain as I thought it would be.

As you can see from the pictures, I attended a family reunion over the weekend and it was wonderful to fellowship with folks. I got to see people I hadn't seen in a long time. It was my aunt's family reunion and she had a blast. I was just glad she had a good time.

Well my car is in the shop and will cost me well over $600 to have it fixed. Ugh! That hurts. They have had it since yesterday, and I don't know about you, but mechanics can send me to the edge. The shop had always done a good job on my vehicle and done it expeditiously. I took it in on Monday after I called on Friday asking when would be a could time to bring it in and they said Monday. Well, when I called them at 2:00 p.m. they had not even did a diagnostic test, so you know I was fit to be tied. Ugh! So I called back at 3:00 and they were test driving and told to call them back in 45 mins for an estimate and such. Well, I called back at exactly 3:45 and finally they had the bad news. The hydraulic line to my clutch and transmission had a leak and needed to be replaced, but they should have my car ready at noon on 8/7. So I had to bum a ride home yesterday and a bum a ride to work today. I have to work tonight at the store so I have to have my car back. So of course you know I have already started harassing them. Of course, the car will not be ready at noon, but call them at 2:00 and they can tell me when they will be finished. Nope, I'll be calling at 1, 2, 3 and at 4 I will be at the shop. Ya'll pray for me, because not only am I going to broke, but I'll be fit to be tied if I don't get my car back today.

Although this last month has been trying, sad and overwhelming at times, I have to believe it is going to get better. Life is what it is and sometimes it can be a bit out of sync, but it can get better. Positive thinking is the key. I have too many reasons to know I am blessed.

Labels: Hair journey, Ramblings