">" border="0" alt="" />
">
" border="0" alt="" />
">" border="0" alt="" />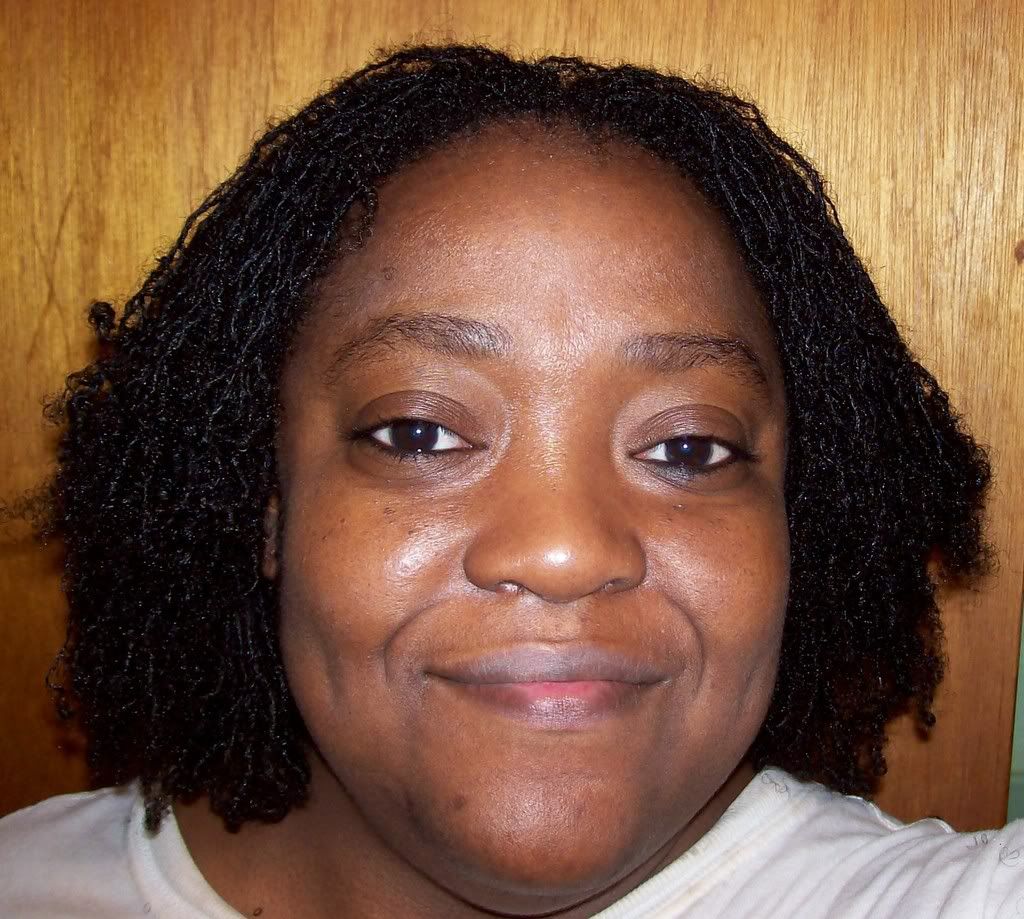 Somethings about banding and braiding hair...
The other week someone asked LIU if it was logical to band and braid one's sisterlocks, because for her it was a waste and it seemed to her that there was no benefit from doing this extra procedure. Since I don't reply at all on LIU, I wanted to give my opinion on the banding and braiding concept.
For some B&B, may not be necessary. I have noticed that those who start with very short locks, this method is not doable and they have very few problems. However, I started out with hair that was 7 to 9 inches long, all natural, no perm. I also have several different textures going on throughout my hair. Ugh! For me, my consultant only asked that I band my hair, braiding was my option. The first time I washed my hair it took my hours, hours to do it. One, I am so ANAL and I wanted to do it right, plus I had to count my locks, because that is what my consultant wanted me do as a homework assignment. Anyway, so not fun and in fact if you go back to that January 2007 post you can feel my pain. Here is my process:


I seperate my hair into 2 sections in the back, sections on the side and then sections for the front and back. And depending on if I am having a dry scalp problem will depend on whether I have a lot of sections or about 20 which is the least amount of braided bundles I will have.


Then using moderate pressure, I rinse my hair for 5 minutes.


Using a squeeze bottle, I put Nizorale on my scalp around the sectioned bundles and using a finger message the shampoo on my scalp in one direction. This usually takes about 5 minutes to do the whole head then I let the shampoo sit on my hair for 10 mins then I wash it out for 5 minutes insuring no shampoo is left in my hair. I do not put Nizorale on the hair only my scalp.


Then I use the Sisterlock Starter Shampoo. I know some folks say it doesn't have suds, but for me I get a nice sudsing (I don't think that's a word). And going in one direction I press the shampoo through the locks. This takes about 7 minutes to do. Then I let the shampoo sit for 5 minutes and then my 5 minute rinse. I have a dry scalp issue I wash again w/the SL Shampoo.


Then using my Aquis towel I towel dry my hair and if time permits I just let it air dry. No time, then I take down the bands and braids and separate my hair. When I air dry, I do separate my hair while still damp, not completely dry. This usually takes 15 minutes to do. I will usually re-braid for a crinkly look.
When banding my hair I take the ends and bend them half way up and band around the loose hair and the braid. I don't braid to the end because you all can tell I still have loose curly ends and if I braid to the end it will be hell to pay to get them undone.
Okay the reason for this post is this, I have to band and braid my hair. When I have inadvertently left out locks from the bundle, the pattern tends to loosen up or in some case slip completely out of the pattern. I don't know about you I am not going to be sitting 4 or 5 hours to get my hair retightened because my locks have come out. Also, banding and braiding teaches you how to wash your hair differently since you now have locks. No longer can you wash your scalp like your life depends on it in a reckless manner. Althought my hair has settled somewhat, I ain't locked. A few sealed ends, but for the most part B&B saves my time on the back end of this locking process and doesn't have my consultant ready to get on my case for not following directions.
Logically, B&B is a great method to teach new lockers how to wash their hair. Logically, it eliminates slippage for brand new lockers. Logically, it makes since for me. As I always say everyone has to know their hair and know what will work best for them, what works for one may not work for others. Initially, unless your consultant says you don't have to, B&B makes sense just so your hair can settle into its pattern without the interruptions of the hair being put back in the pattern at every retightening session. Hope this helps new lockers on recognizing there are reasons for the madness. Seriously, I don't like washing my hair because of the B&B, but now that I have the process down to an hour and a half, it is workable because soon enough I want have to B&B.
Labels: Hair journey