APRIL FOOL'S DAY RANDOMS...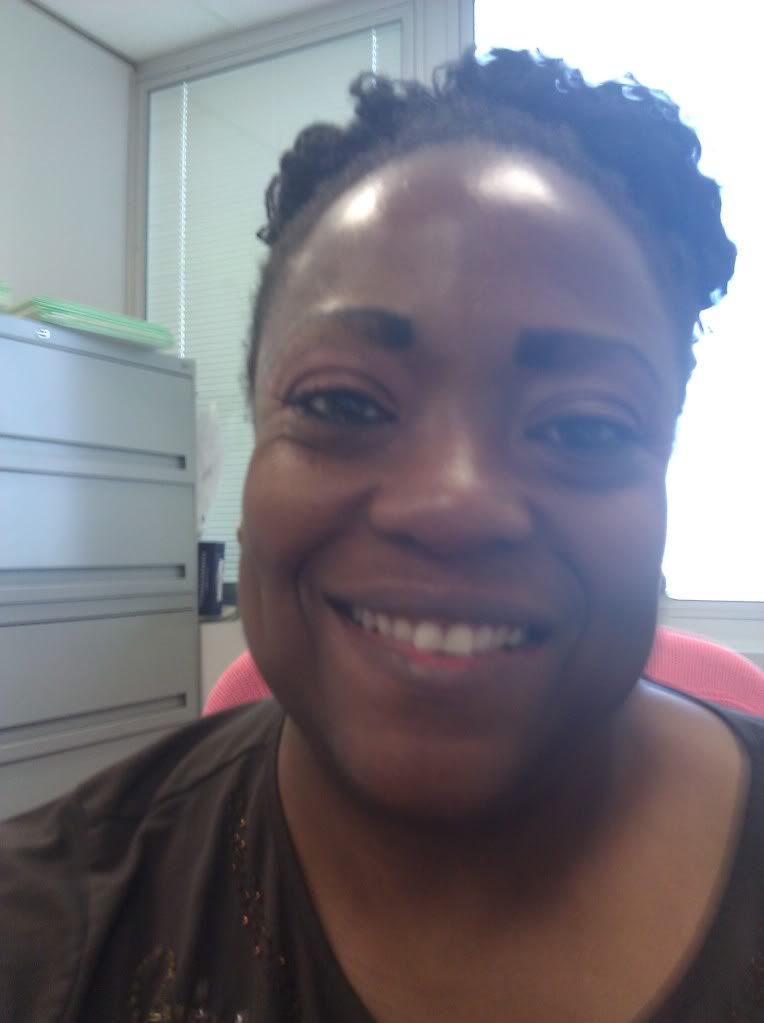 Yes, my hair is up, which is how I wear it when I have a hard workout planned for the day.
• I was going to do an April fool's joke on here, but I changed my mind. I thought about saying I was pregnant or getting married, but both of those lies require a significant other and you know my folks are still trying to date or marry me off so I thought naw, better not put that up there the rumor mill will be out of control.
• Once my cousin's husband went to my second job and told everyone there he was my ex-husband. When I get to work, I noticed folks were looking at me strange and shyte, but I just shrugged it off. Well the other manager said, "Cashana, I didn't know you were married, because your ex-husband, Charles came by here yesterday. I was just shocked." Of course I was looking at her with the serious side-eye, and I let her know that was my cousin's husband and damn don't you think he is a little too damn old for me? I got a type and he ain't it! Geez.
• I am going to have to listen to another radio station because the one I currently listen to sends me into spasms of true hate for particular songs. I know most stations pre-record and such but damn I know when certain songs will play. Ugh!
• I am not so cranky today. I am however contemplating how many more hours until I can get home and go to sleep.
• My sister said I needed to use my time better after reading my TMI randoms this week.
• My second job fired two cooks right before spring break. Lovely time. I was tired and cranky by the end of the week and so were the other managers. My only question was why folks would act a donkey knowing it took me two weeks to do the schedule.
• Two of my spring breakers brought me back ankle bracelet. I guess they did it because I told them they would save me a trip to Nassau if they did. Hell, it worked.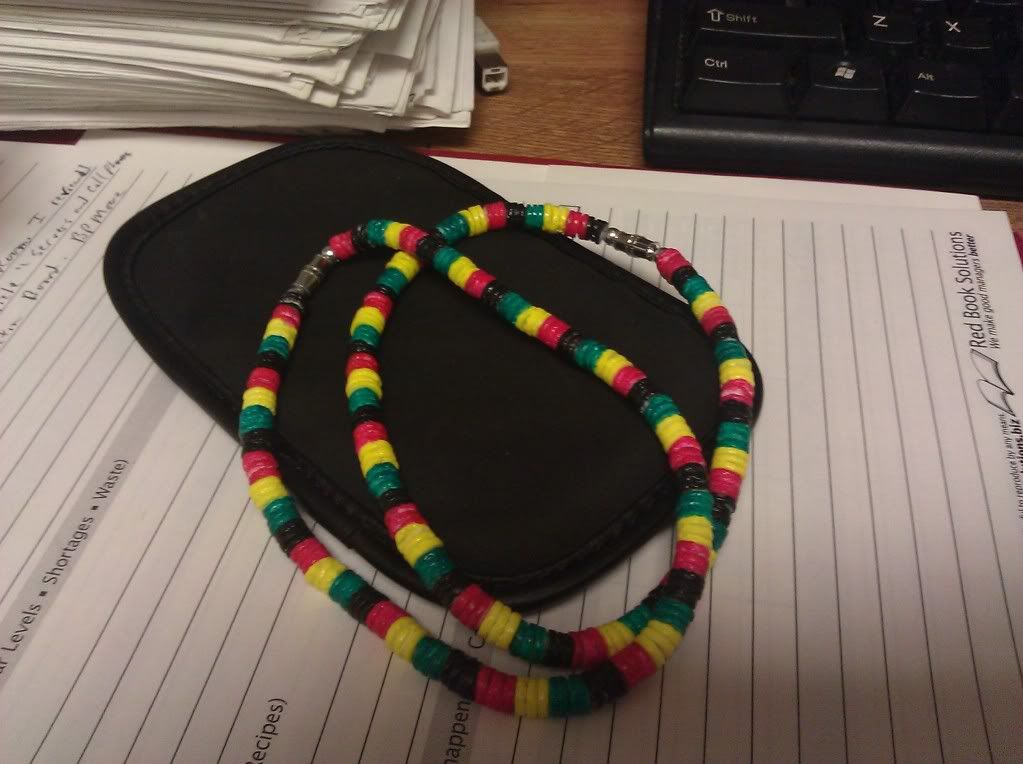 • It is official the FAMILY will be doing a family trip to Myrtle Beach, SC. Oh the joy. I agreed knowing that I had made a deposit for the National Book Club Conference.
• Speaking of the NBCC, I just don't want to attend anymore. Seriously, my book club members were supposed to attend. Ask me how many are planning on attending? Same number who have attended in the past. Yeah. I decided since Tyrese has a book coming out and he is to attend and he can't spell author on his twitter page that was reason enough not to attend. No really, go read it.
• Back to the family trip. Pray for us, you know my family can be pure comedy when we all get together. I wish I could have posted about the tomfoolery after my aunt's funeral with the drinking and carrying on, but I decided to protect the innocent. Anyway, we are all driving and there have already been threats levied. My sister is worried one cousin will bring the vodka and Hypnotiq, one cousin threatening to take my 16 year old niece out partying and others scared who they may have to share a condo with. Yep, we aren't going until the end of July so I am sure the funny that is my family will continue until then.
• Our last book club meeting was at a hotel in Prattville that is located on the golf course. We met around a pit fire and it was wonderful. I would love to do it again. Only problem was the service at the restaurant sucked! Why are there servers who really aren't customer friendly?
• I am still doing my nails with Salon effects. I like my hands being pretty.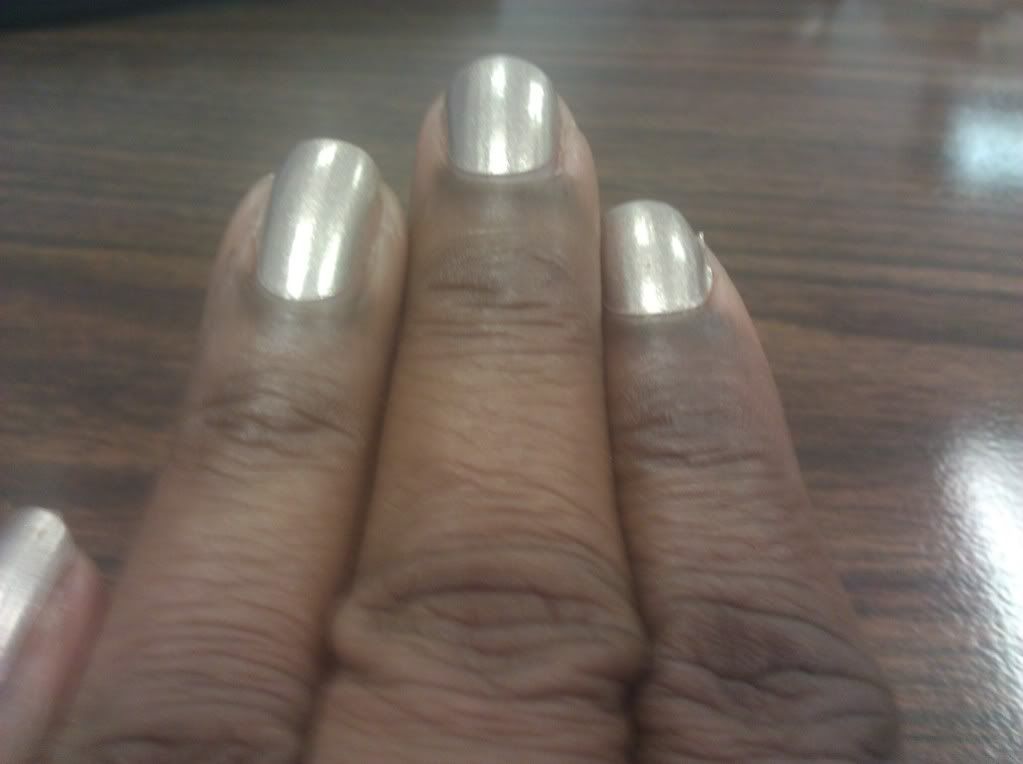 Raise Your Glass, kinda appropriate.
• I am going back to New Orleans this year. Let's hope it is as fun as it was the last time I was there and since I am older maybe the debauchery will be nonexistent. Hell, who am I kidding?
• Did you know Chips Ahoy now has a cookie with Heathbar pieces in it? I make cookies with Heathbar pieces and chocolate chips they have stolen my idea. Oh well…
• Although we are going to Myrtle Beach as a family, it must be known not one single piece of sand will touch my body. As I have gotten older, my OCD tendencies seem to have increased and the thought of sand on my body and taking forever to get it off sends me into a conniption. And I really don't do sun and heat outside. I plan to have a ball though shopping and finding some great places to eat. Are there any good restaurants in that area? We shall see.
• It is so pretty outside right now I want to ditch work tonight and just sit outside drinking some Merlot and finishing up Getting to Happy by Terry McMillan.
• I have another dish to post for you all. Still bored at home.
• I have a sunflower sprouting. That makes me smile.
• I am happy today. I will be happy all weekend. I will enjoy the beautiful weather. I will just be…
Labels: Hair photos, NBCC, Ramblings, Randoms