Creative Cooking...Tomato Basil Soup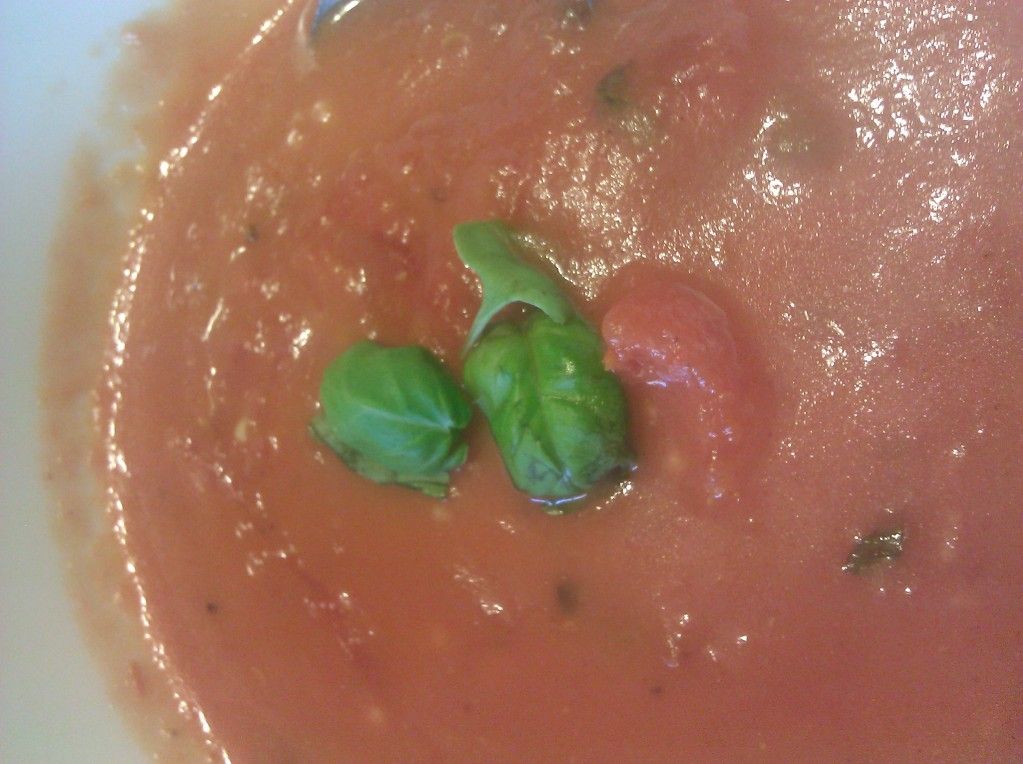 Remember a few posts back I told you about my book club having our last meeting at a neighboring town restaurant and although I was disappointed they no longer had the crab claws I was craving, they did have a great Tomato Basil Soup. Oak Tavern in Prattville made my dining taste buds stand up at attention. The soup was flavorful, filled with chunks of tomatoes but it was one of those comfort foods you know you want to taste over and over again. Well, the weekend after Thanksgiving, I decided to make the soup and I found a really easy recipe on
Jenny Steffens blog
and added a few extra things to give me the taste that I fell in love with at Oak Tavern.
Ingredients:
3 cloves of garlic, minced
2 tablespoons of olive oil
2 - 14 oz. cans of crushed tomatoes
1 - 14 oz. can of whole tomatoes
2 cups of stock (chicken or vegetable)
1 tsp of sea salt
1 tsp of sugar
1/2 tsp of fresh ground black pepper
1/4 cup of heavy cream
3 tablespoons of fresh basil, julienned
1 tbs Chopped cooked bacon
2 Roma tomatoes chopped

Sauteed garlic and cooked bacon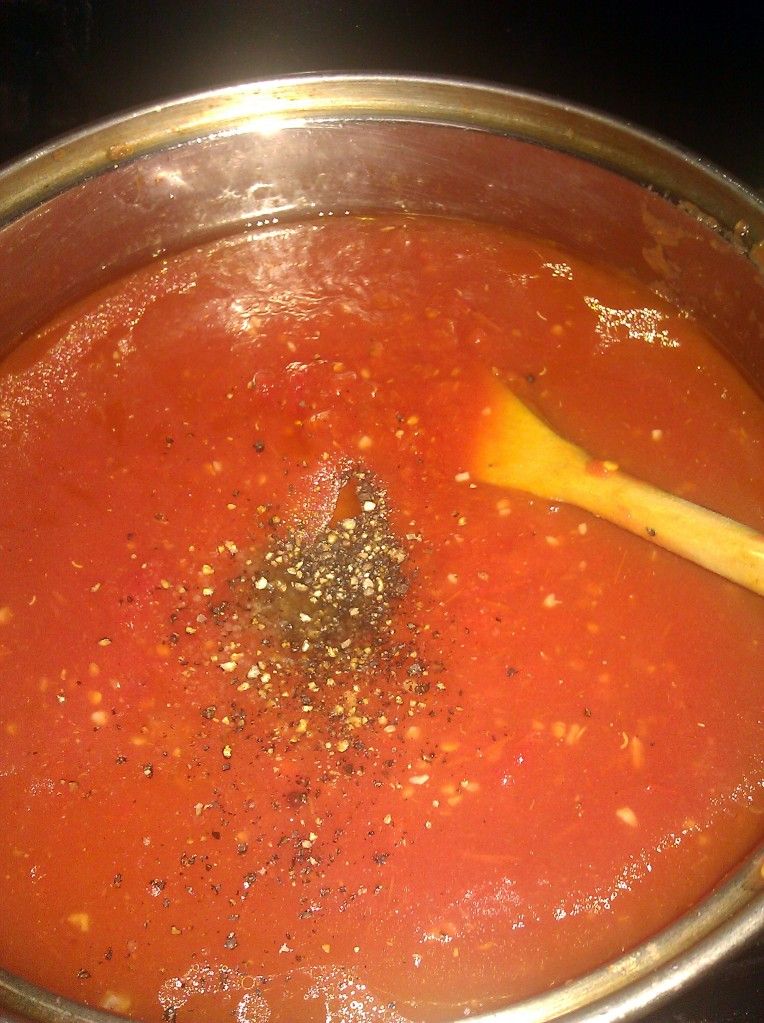 After adding my sugar, sea salt and pepper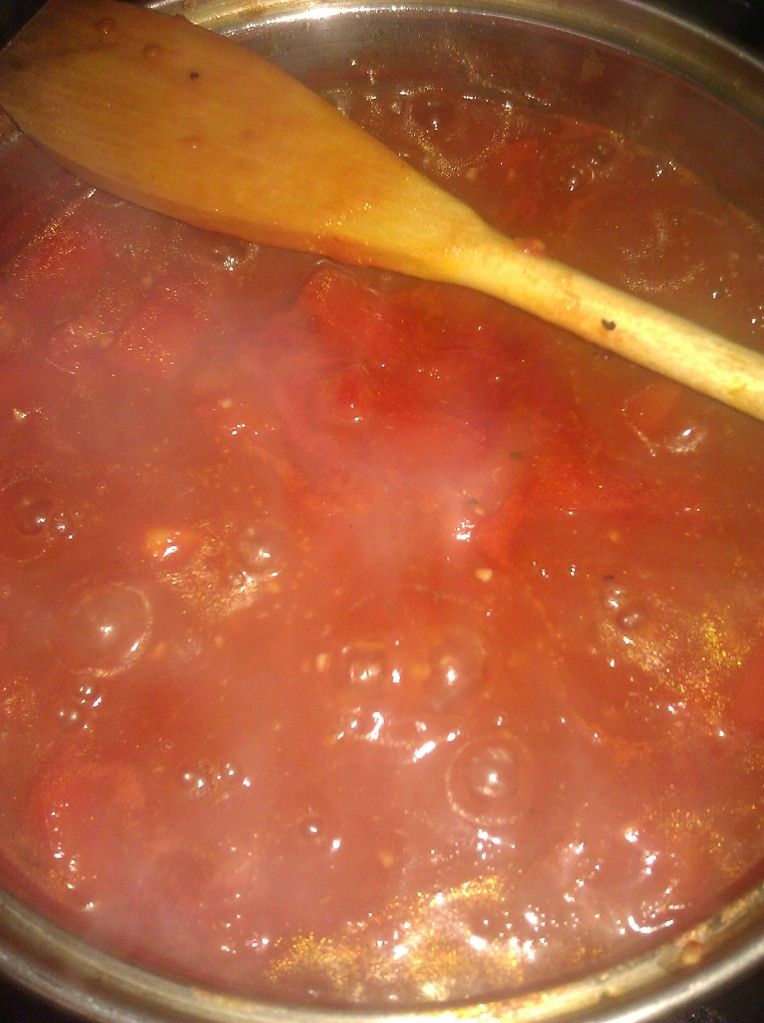 In a saucepan, sauté your garlic and bacon in olive oil until fragrant and do not burn your garlic. Then add your crushed tomatoes. Next, add your whole tomatoes one at a time and squeezing them into your saucepan. I unfortunately tended to get the tomatoes on everything instead of just in the saucepan, but make sure to add the juice into the pan as well. Now it is time to add your chicken stock and salt, pepper and sugar. Cook for about 10 to 15 minutes. Then reduce your heat and add the cream and julienned basil and your sliced roma tomatoes.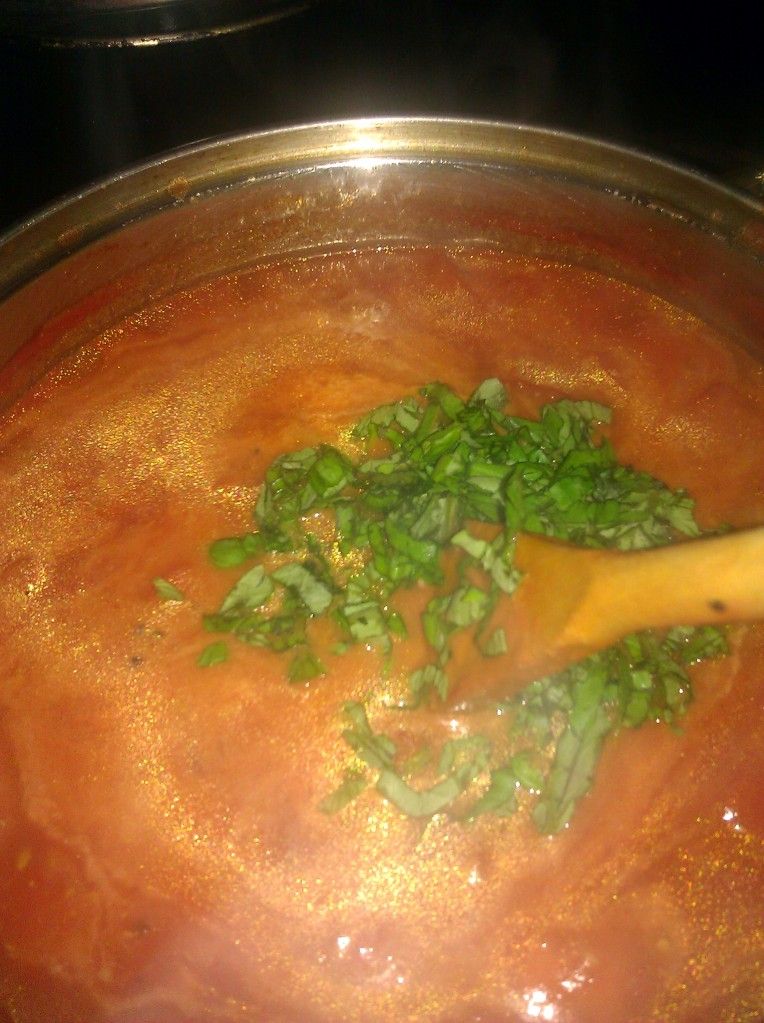 After adding my cream and basil.
Then prepare to have your taste buds dancing as you taste your first spoon of this delicious soup.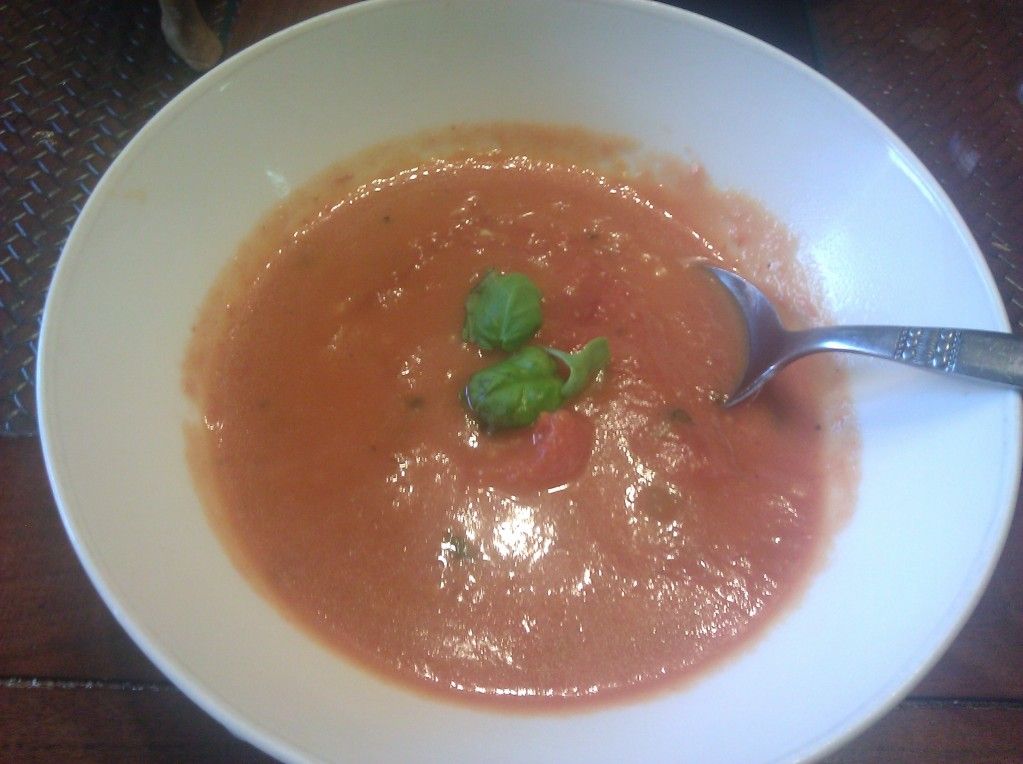 Verdict:
Adding the bacon and roma tomatoes added more flavor and great texture. I ate the soup every day for a week. It was tasty, comforting and hell, I feel like making it again this weekend. I will definitely keep this soup in my rotation. The reason I used the bacon was for the flavor and I didn't want to saute the garlic in the bacon fat, which would make it to greasy and it cut back on some of the calories. And no I didn't eat it with a grill cheese sandwich; least you forgot I do not like cheese for real. Make this your taste buds will thank you.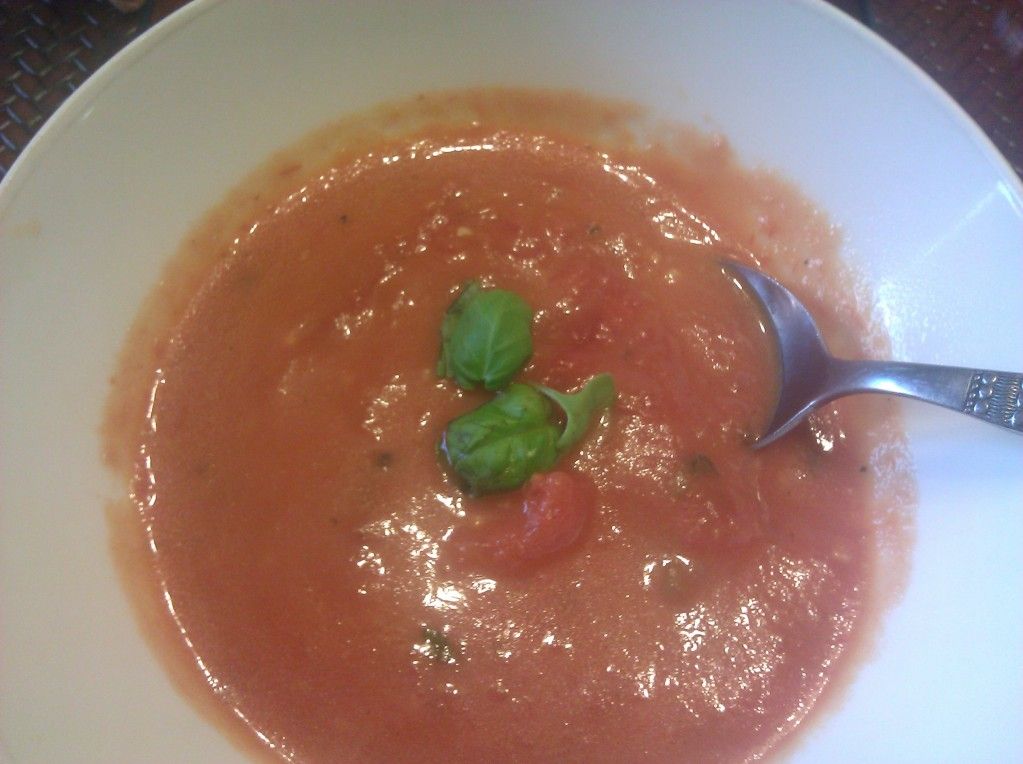 Look at the tomatoes sticking out. I love this soup, really I do!

Labels: Book Club, Cooking, Food, Friends, Fun stuff, Ramblings