Thanksgiving Randoms...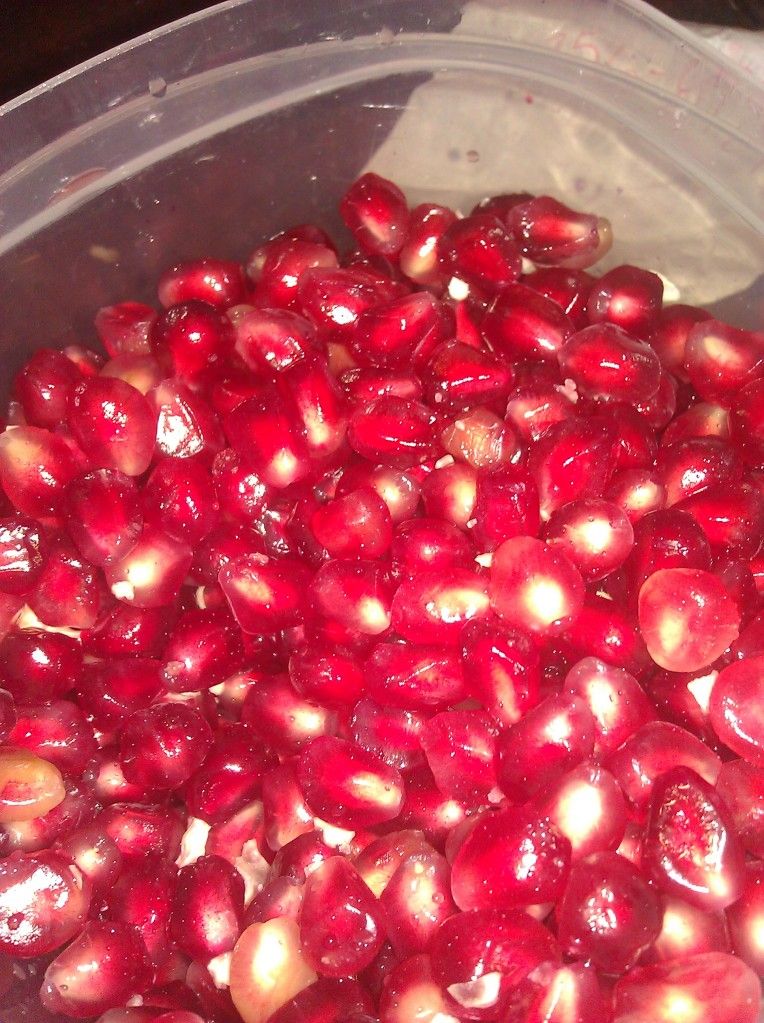 I started some randoms on Friday, but didn't finish them to post. Horrible, right?
Thanksgiving is two days away. I feel unprepared but seemingly almost done with the majority of my tasks. The cleaning and my cooking will be done Wednesday and Thursday morning. This year has gone by so fast. It has been filled with happiness, sadness and stress but I can honestly say I am blessed.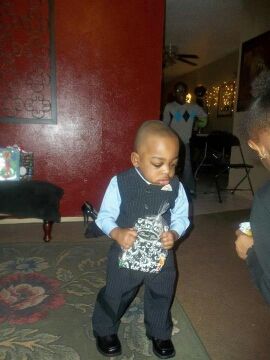 Carson is not really walking, but it sure looks like he is.
My cousin sent me a picture of Carson. What does he look like he is doing? Yeah, that is what I thought too, but um, he isn't walking yet. He stands very well for very long time, but she says he isn't confident enough to walk yet. I told her it will not be long.
Does anyone else watch Sisterwives? I don't watch much of the reality shows, because of all the drama, but this show catches my attention on Sunday nights when I get home from work. I keep waiting for one of them to opt out of the lifestyle.
My cleaning is over-the-top especially using Pinterest as a guide. I have cleaned more things with vinegar, baking soda and Magic erasure. My house should be spotless. But alas, he is not because I am too old to be on my hands and knees scrubbing like my life depends on it.
My yard guy hasn't gotten to my yard. Yeah, kind of upset about that one. On Saturday, his neighbor's 3 pitbulls got into his yard and he couldn't get into the yard to do anything. He tried to get the neighbors to wake up and everything. He ended having to call the police. He has children, but he also has a young female dog too and you know those pitbulls were trying to get to her. So he had a good excuse for Saturday, not sure why not Sunday, but I hope he keeps his promise and is there today.
I think one of the reasons I was perturbed about not getting my yard done was I got up early Saturday to clean out my raised garden and prepare if for the winter. I also worked on my poor rose bush. I was cleaning out the leaves from the pot they are growing in and there was this one green leaf that I was trying to remove. You know where this is going right? Yep, it was a damn frog. I screamed and nearly broke my neck trying to run backwards. And you know what I did? I just put fresh potting soil over it and water and feed it. Sure did. The next day I saw where it had gotten out of the soil because of the hole I saw in the pot. Feeling a frog, even with gloves on is still NASTY!
Book club meeting was really nice on Saturday. Went to a neighboring town because they have a fire pit, but hell it was too cold to be outside. I was disappointed they no longer have their signature crab claws dish. Man, I had my mouth salivating over them. I did however get the best tasting Tomato and Basil soup. It was amazing. A little funny, when we were discussing current events of course we were talking about the election; the host comes to our little room and asked if we wanted the doors closed. I waited a moment and said yes, but I knew exactly why they wanted the doors closed. Get over it people!
My plans for my 5 days off are to spend time cooking, relaxing and spending time with the family. I do plan to do a little Black Friday shopping, but I really don't have much to get and since I don't have my eye on anything right now the trip shall be short. My sister isn't going to want to get too much stuff because they are flying so this Black Friday maybe one for the record books. Very little purchases and home before the sun rises.
I plan to replicate the Tomato and Basil soup for a Creative Cooking segment.
My sister thinks I am going to be baking cookies all Friday, but that is a negative. I ain't got it in me. LOL!
The Guy asked me last week what I wanted for Christmas. Ya'll I have the favorites or wants list to post, but I don't know what to tell him to get me. I know what I am getting him. Sighing…
When you see the list, don't laugh. And I don't mind you getting me anything listed on there. Just kidding…kinda!
Here are some of the randoms I did last week:
Do you ever get tired and I mean really tired from doing a thorough cleaning because company is coming? My goodness it seems like I have been cleaning for weeks now, because it really has been. However, I can now see the end. Tonight after the second job, I will dust furniture in my living room and dining room. Tomorrow a complete cleaning of my kitchen, I already cleaned the oven and my deep freezer so I am ahead of the game. And Sunday I will finish with the cleaning of the last bathroom. Yeah, I still have to clean my bedroom but that will be done on Wednesday as I laze around. (I tried desperately to finish the kitchen Sunday, but I underestimated the time it would take to clean the stove top and the refrigerator. Hopefully, I will finish tonight. Cross your fingers.)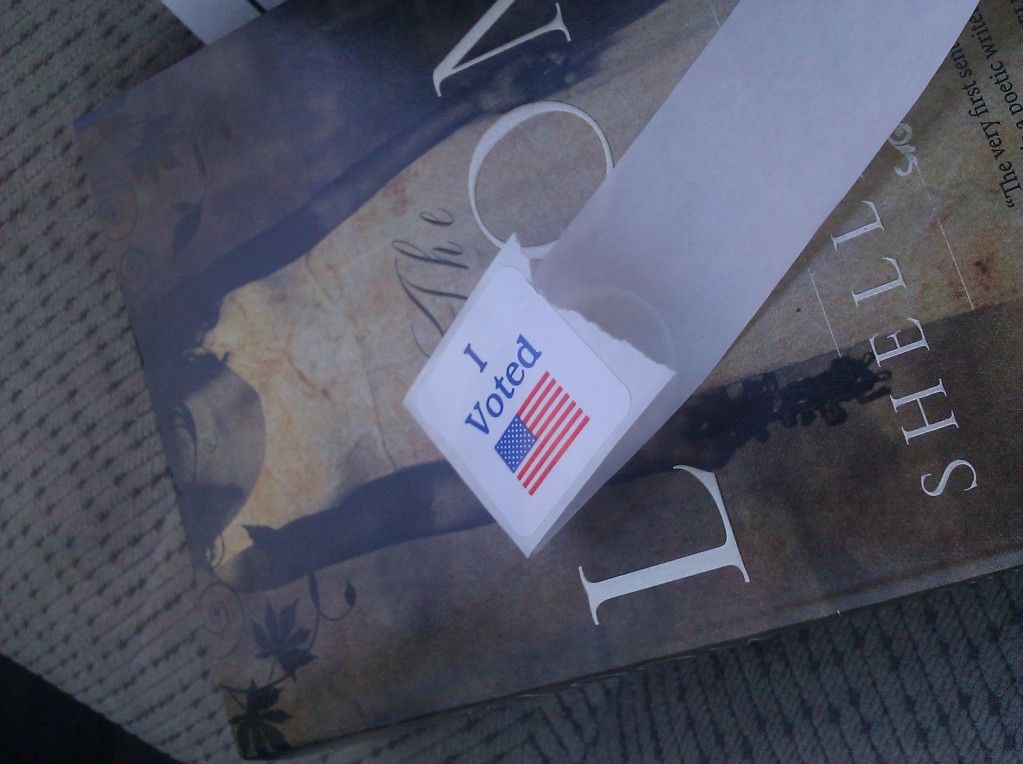 Last week I had planned to come back on this blog and talk about the conclusion of the election, but the election really tore my nerves up! When I got to my polling area and no one was in line at 6:15 am, I got scared that folks didn't have the passion they had in 2008 and weren't going to turn out. By 6:55 am, they proved me wrong. The line was stretched to the middle of the parking lot before 7 am and the line snaked through the gym and down the hall when I finished voting. And I was the 11th voter. And as a red state, I already knew the GOP had the state, but in my county, Montgomery County, President Obama won the popular vote. Yes! My day after voting was productive, but baby by 11 am I had a headache so bad I couldn't work out. In fact I got so nervous and worried, my stomach got to boiling and I had to go home early to take meds for the headache and the stomach. I also laid down for about 30 minutes, because I still had to go to my second job. By the time I got there, I was just peeved and worried out of my mind. I just couldn't seem to let it go, but during our weekly managers' meeting I just breathe in the sense that it was in God's hand. And I made it through the rest of the night. Just a little info we have a worker who is a GOP advocate and all night he had been joking with the other workers about the only reason they voted for the President was because he gives them food stamps and such and ya'll he was as giddy as a man on his first date. He was so sure of what the outcome was going to be. I even had to shush the fuss because it was getting out of hand and politics have no place in the workplace. Anyway, after his candidate lost he decided he was going to write a petition stating he had been harassed by the other employees and he was going to present it to the owner. Of course, I called BS on it because I heard him make the statement about food stamps and he sure had better said something about it in his so called petition. He was mad about the outcome, because his folks were mad. He couldn't even vote and the folks he was making fun of on Tuesday could. He wasn't talking to no one when he came back to work after the election. (And no he didn't do his so called petition.)
The line to get out of the parking lot.
For the record, I never received my so called gift from President Obama as has been intimated by the GOP candidate. And for the states, including my home state who want to secede, good luck with that. You can't. Hurricane Sandy wasn't sent to insure President Obama won, but if that was God's will… Finally, GET OVER IT! He won not by a small amount but the majority and he won the popular vote as well and when they break down the numbers he didn't win just because blacks voted, he won because America voted for him and America is more than rich, white men. Now get the hell over it. Time for this country to get to work on the things that matter for all of us.
I still plan to go out Black Friday, but seriously with stores opening on Thursday I can be in and out and done by 9 am. And no, I will not be riding out Thursday to catch some sales I will be spending time with my family. And it seems kinda weird that salespeople will not get to enjoy their family because they have to be at work on Thursday. This is inherently wrong. I can't imagine not going out for Black Friday even if I ain't buying much.
The weather here is crazay…I told my sister I can't tell you what to wear because it will be a hot 70 something on the weekend and during the week you need to break out a jacket and sweaters.
Dirty carpet. Sorry I forgot to take an after pic...
I got my carpet cleaned yesterday and it looks so much better. As the guys were finishing and draining the water, some of the bad ass kids from the neighborhood were outside screaming about how nasty the water was and how much it smelled and on and on. I stood in the house shaking my head. I can't stand them hellions. Seriously, they are disrespectful and I don't trust any one of them because their mama or daddy broke into my house and tried to steal my identity.
Alice, I don't know you and I want you to know, I do not appreciate you commenting on my blog with advertisements. Stay off my blog! I don't play with things of that nature. Commenting on my blog posts about some damn expensive boots, really?
I do not watch the news often, but all week I have had to hear and see the scandal with the CIA director and his mistresses and I wonder, when did folk's immoral behavior become newsworthy. I mean if you turn on the Today show they will talk about the real news for a minute then they will talk about Snooki's baby. I don't get it. We have become a world of shallow people.
Speaking of celebrities is anyone watching the Houston's? I tried the night it debut and I couldn't. This family is grieving and to actually follow them through the process is just painful to watch. And, honestly the few times I will try to watch it I am sadden because it obvious this wasn't the time for this show. Bobbi Kristina has the husky voice similar to her mother's, but she also appears to be slurring her words and obviously under the influence of something. And the other family members and Nick make watching this show very uncomfortable. I pray for the family, but I wish this show would end, quickly.
Yeah, I had a lot to say last week and this isn't all I had either.
I hope you all enjoy your Thanksgiving and take the time out to give thanks for all you have been given and thankfulness for your family and friends. Life is funny because there will be days everything is copacetic and other days when you just want to crawl back into bed and hibernate, but seriously each and every day you awaken is a blessing. Learning to enjoy them is our task and one we should take seriously. Allow no one to steal your joy and allow no obstacles to keep you from being Thankful for all life brings to you. Happy Thanksgiving!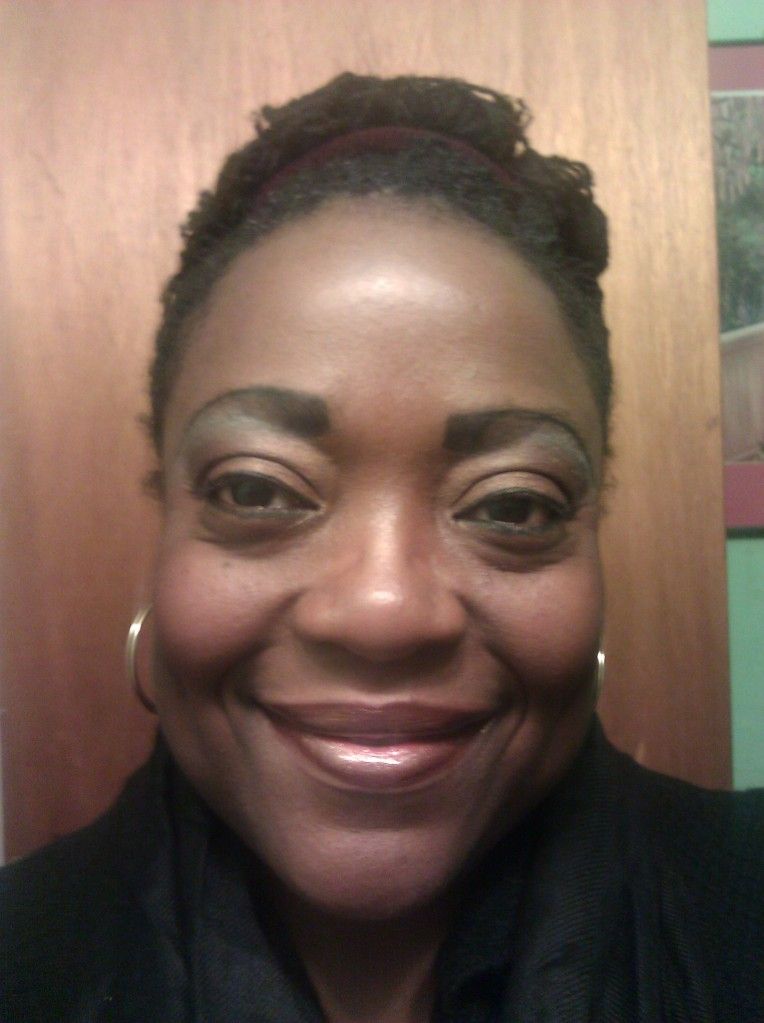 Me on Saturday on my way to Book Club, protective style. 11/17/12

Labels: Book Club, Family, Food, Funny, Gardening, Holiday, Pinterest, work