Creative Cooking...Granola Bars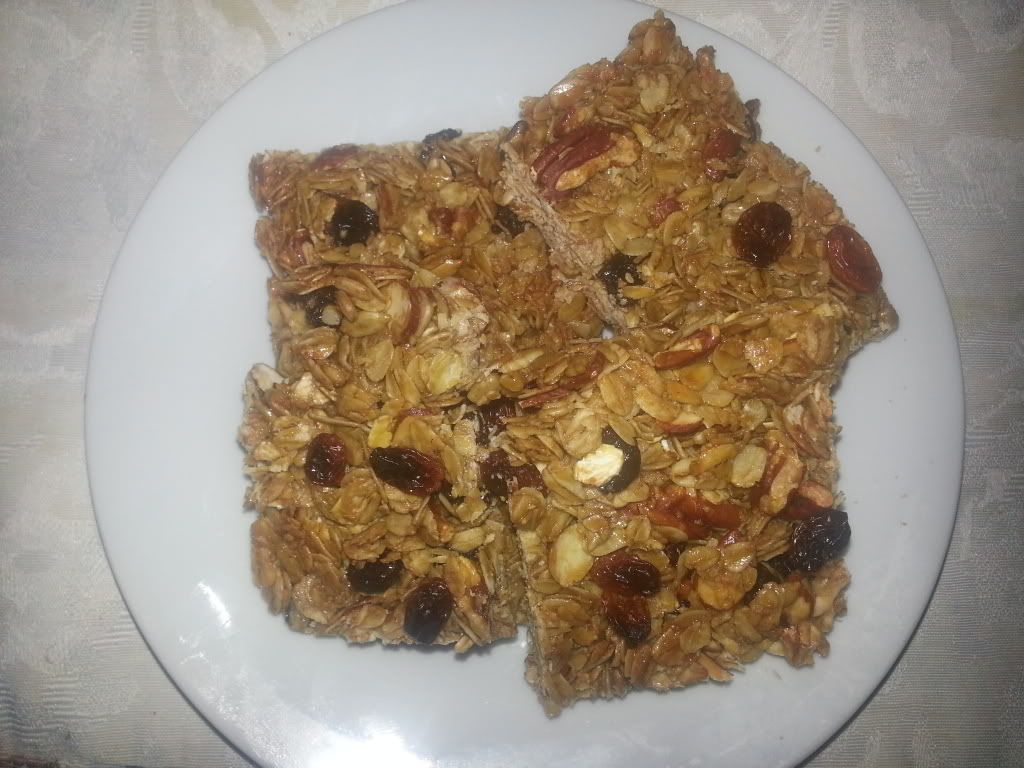 Yeah, I am typing this about a month after fixing these gems. I refused to do a random post until I got these cooking segments done. This last month has been quite interesting, but not having the time to blog surely hurts. Because I have so many damn pictures it just messes with my disposition. But enough of that lets get down to these Granola bars.
I had a idea that I needed to make my own granola bars and not spend the the excess money buying them in the store. Since I had most everything I would need, this was a good thing to do. Problem was I didn't realize how much I was going to enjoy them. Nor did I realize my family would love them as well. They really didn't last long...
I used the base of Pioneer Woman's recipe to make my own.
Ingredients:
6 cups of Old Fashioned Rolled Oats
4 tbs of butter
1/4 cup of Canola oil
1 tsp of salt
1 cup of brown sugar
1/2 cup of honey
1/4 cup of Molasses
1 tsp of Vanilla Extract
Pecans
Almonds
Sunflower seeds
Raisins (Regular and Golden)
Dried Cranberries
* The last 4 ingredients are to your taste.
Preheat your oven to 350 degrees.
Oats with butter, canola oil and salt
Mix your oats, canola oil, melted butter and salt. Mixing them very well and place on a lined cookie sheet in the oven for about 15 mins. Stirring them as they cook so they brown evenly. Remove from the oven and set aside.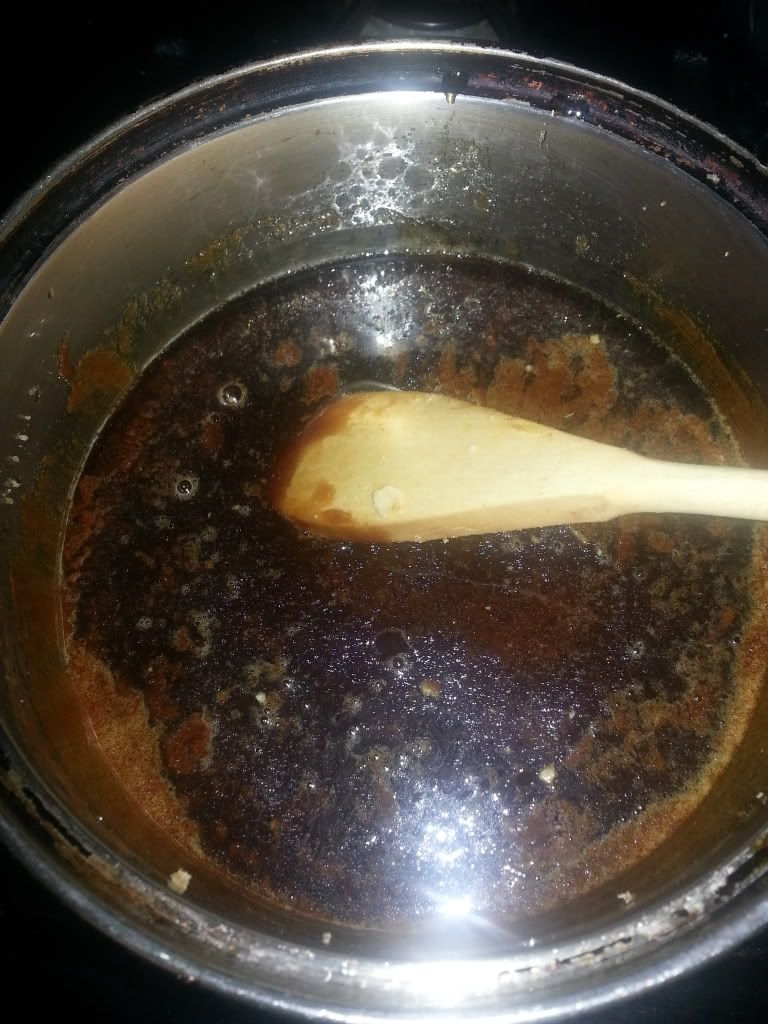 In a sauce pan, combine your brown sugar, honey, molasses until all combine. I liked the thickness without the use of some other liquid. Stir in your vanilla. (I never remembered to do this for some reason.)
Mix the sauce and oats together with your nuts, raisins and berries. It will be sticky. No I didn't use my hands because that would have sent me over the edge. On a lined and sprayed cookie sheet press your mixture into your pan evenly. Bake in the oven for 25 minutes. Remove from the oven and let them cool. Using a good sharp knife, cut them into your desired squares.
Pressed firmly on a greased/sprayed lined cookie sheet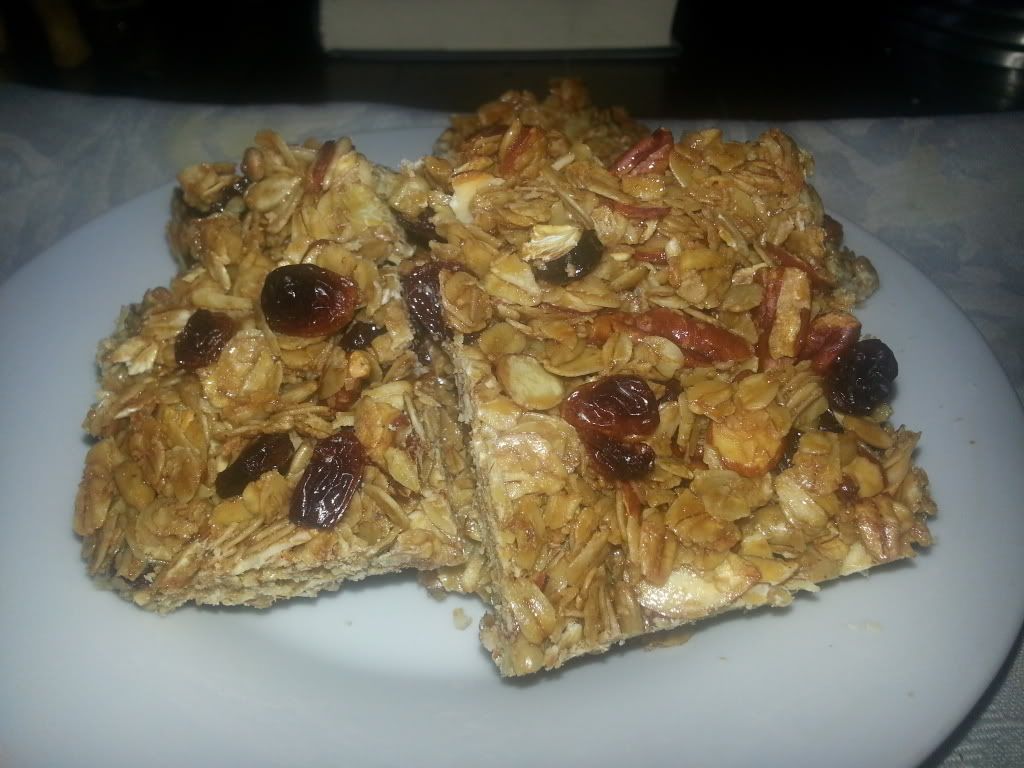 Verdict:
I already told you. I couldn't keep them on hand, they were so good. Folks sneaking them out of the house and such was something else. They were rich in flavor, crunchy and chewy but just really good. I will be making these again for sure!