Creative Cooking...Black Bean Soup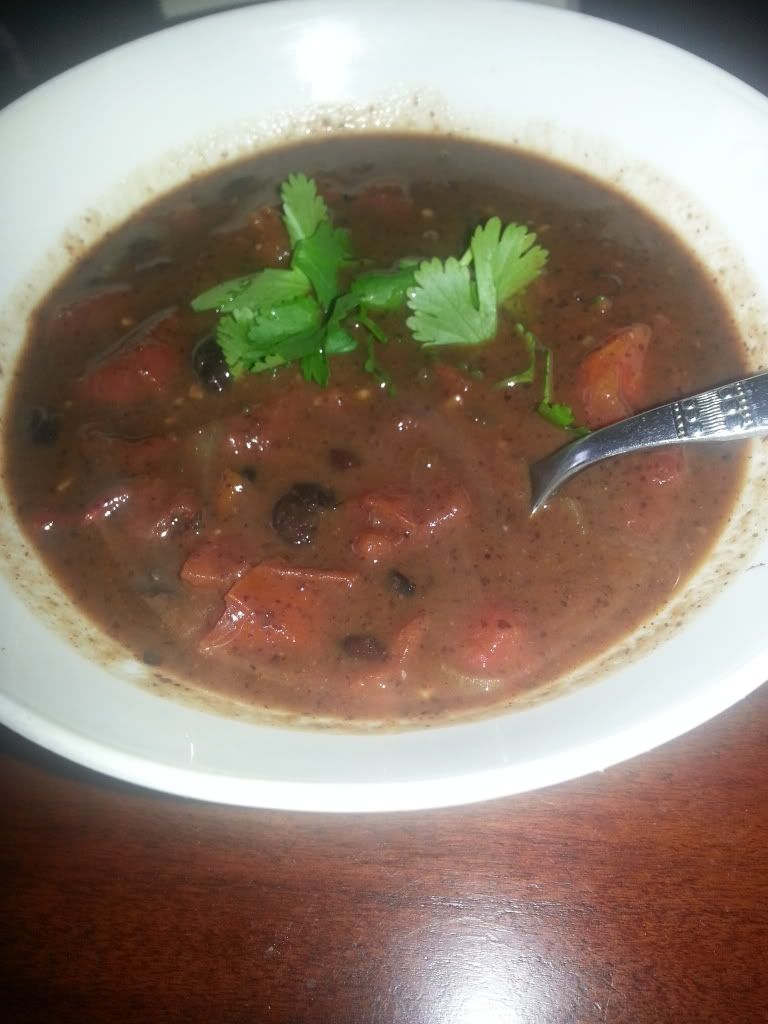 I have a confession. I love black bean soup. Loves it! Unlike my sister and The Guy, I love soups from the homemade variety where you throw everything in it but the kitchen sink to my beloved tomato basil soup. Soups are comfort food and many are quite healthy for you. Black beans have a lot of fiber and protein, so what's not to love?
If you aren't on Pinterest, I am not sure you are winning. Seriously, I was thinking about black bean soup and what do I see, but a recipe for black bean soup on Pinterest. In fact, Iowa Girl Eats calls it the Best Ever Black Bean Soup. In fact, her recipe calls for Cilantro-lime rice, but I opted not to do the rice. In case you didn't know I will eat rice but I don't love rice. I just wanted the soup.
This recipe is simple and the only thing I had to buy was an additional can of black beans.
Ingredients (as adapted from
iowagirleats
):
1 Tbs of evoo
½ of a small onion minced
2 garlic cloves
Salt and pepper
¼ tsp of cumin
2 cans of black beans drained but not rinsed (I rinsed mine because I had generic black beans and the soup was still good)
1 ½ cups of water
1 cup of chicken broth
1 can of diced fire roasted tomatoes
Hot sauce
Cilantro for garnish
Sauteed onions and salt and pepper
Heat your oil in a soup pot over medium heat. Add your onion and season with salt and pepper until the onions are soft. Add your garlic and sauté for 30 seconds stirring constantly. Add your chili powder and cumin and sauté for 30 more seconds.
Spices, garlic and onions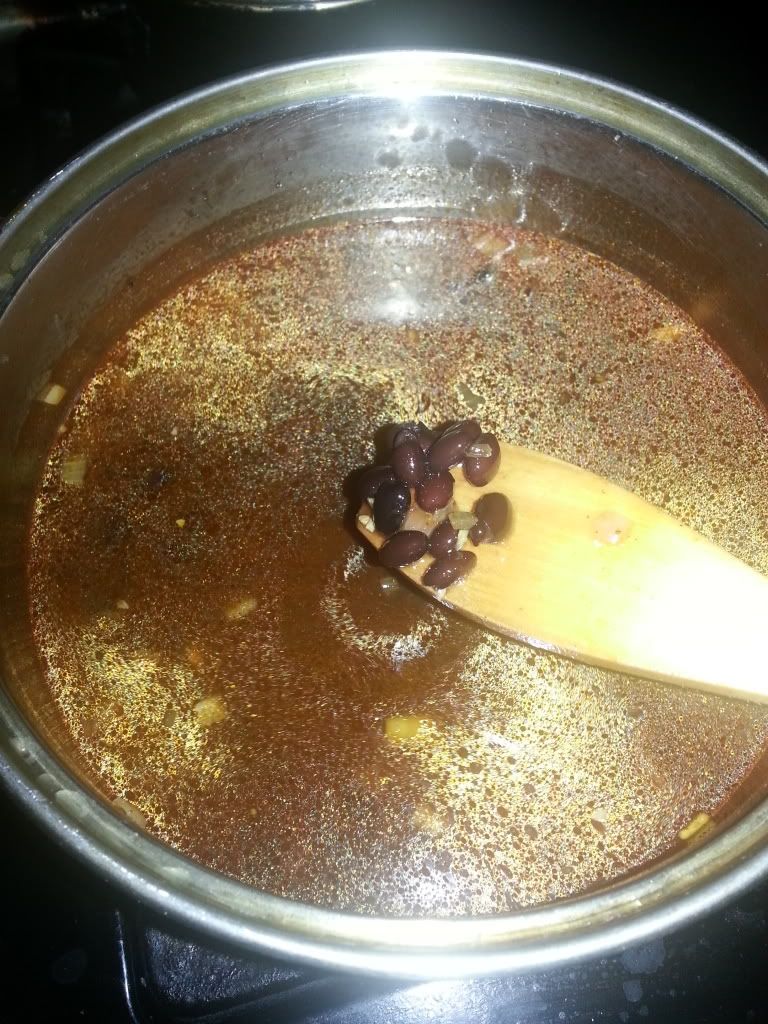 Black beans, water and chicken broth
Don't let this unappetizing picture scare you, it is just pureed black beans
Add your beans, water, and chicken broth and bring soup to a boil. Then lower the heat slightly and simmer for 15 minutes. Then scoop 2 ladles of soup into a blender and blend until smooth. Then I added the soup back to the pot along with my tomatoes and added several dashes of my favorite hot sauce, because I like spicy and hot. Then I stirred it together and let it simmer a few more minutes. Serve over rice or like me in a bowl with cilantro as a garnish.
Delicious!
Verdict: Delicious! Oh my goodness. I wish I had made more, because it was so tasty. The sautéing of the garlic, chili powder and cumin really intensified the flavor immensely. The recipe is simple and easy. I will definitely be trying this one again. I really can't imagine not doing it this way for now on. If you are a fan of avocado, salsa and sour cream go ahead and added. Just not my preference. LOL! If you try this let me know what you think.
Salivating, yet?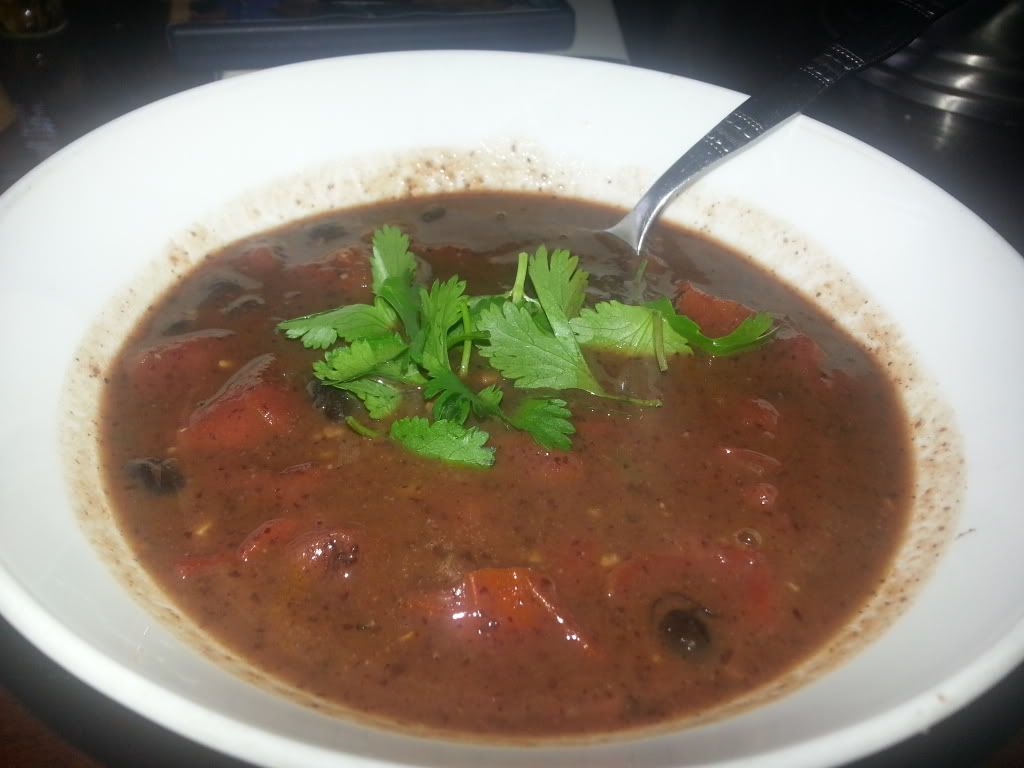 Yummy!