Happy Saturday Randoms...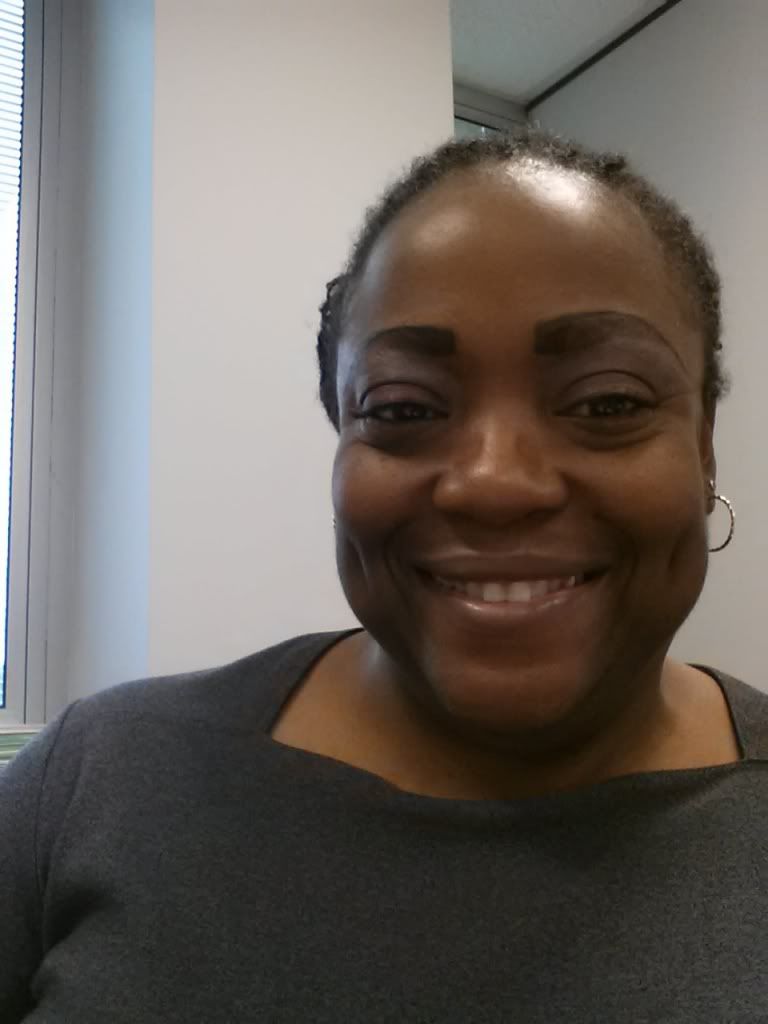 I have a wonderful smile...I know I amVain
I don't really have any excuses on why I haven't really blog this past week, but the truth of the matter is I have been busy this week at work. And when I have a moment to think, I become busy again. Geez, I clean my desk off only for it to be covered in files, questions, answers and frustration. However, it makes for a quick week. So I really can't complain.
And you know when I take too long to do some randoms these posts are filled with pictures.
Okay, taxes are due on Monday. You have done your taxes right? Well, everyone knows I wait until at least Easter to even look at my taxes. I use a program and punch in the numbers and Viola! I owe folks. Well this year I decided to wait until April 6th to do my taxes. I was having a pretty shitty day on Saturday so I decided let's just make it worse since I am already in a funk. Well, I don't owe anybody. Praise God! And I am so glad He heard my prayers. So, I wait until Thursday to print out the taxes and do a final review. Why oh why did my printer act a fool? I was so mad because I couldn't save the info to a flash drive and print on another printer. I had to bring my entire laptop with me and find the forms online and punch in the numbers. I was so mad. Seriously, it was like doing my taxes all over again. They were finished. I refused to buy cartridges for my printers. I buy cheap ones, because I rarely print at home. Seriously, the cartridges cost $50 to 60 dollars. I can buy a printer for $30. You do the math. A printer and its cartridges last me at least 2 years. Seriously, do the math. My taxes are ready to mail. On Sunday night, because I am ratchet like that.
I know a new Creative Cooking posted this week. But just for the record I had 2 Creative Cooking fails. No real pictures. Just know they failed. I tried to make a Strawberry Cake, that thing was so heavy and dense and the icing I wasted butter on that thing and it was awful. I threw the whole thing in the garbage, well except the slice I tasted, which incidentally tasted like grass. And I tried to make soft pretzel bites. Failed. The things were so nasty I just was like ugh! Tasted like grass too. Seriously, I thought they tasted a bit like parsley and I do not like the taste of parsley.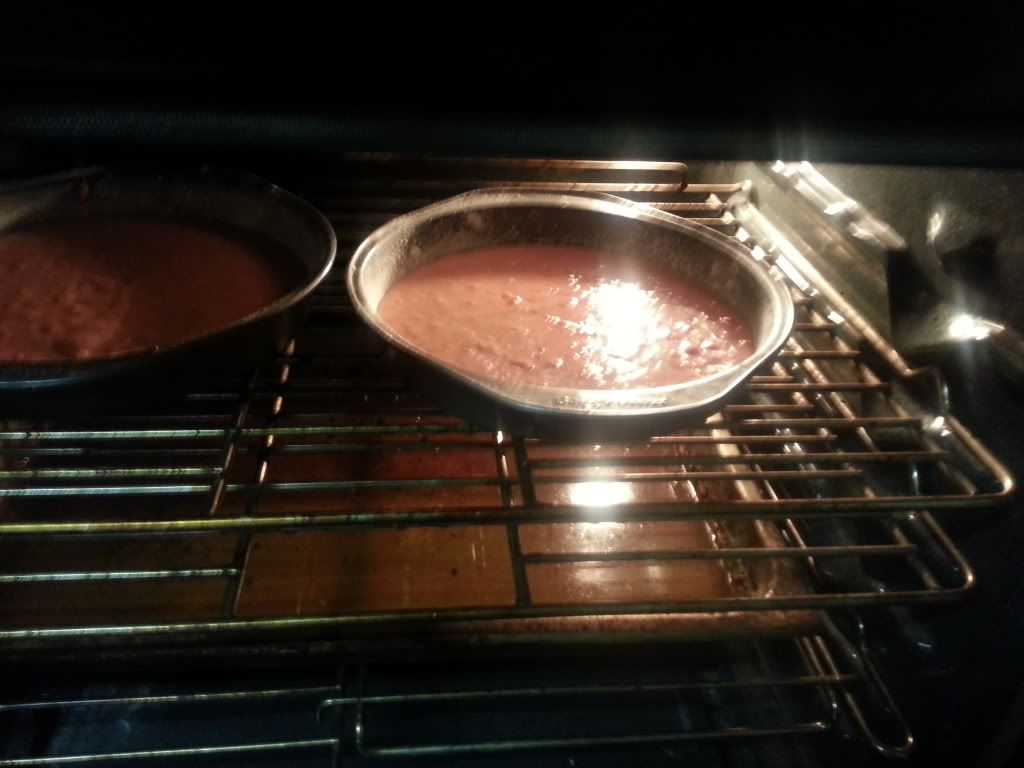 I am still making smoothies. They help when I am feeling a little hungry. However, I have been trying to eat every 2 or three hours, nothing big, just light meals to increase my metabolism.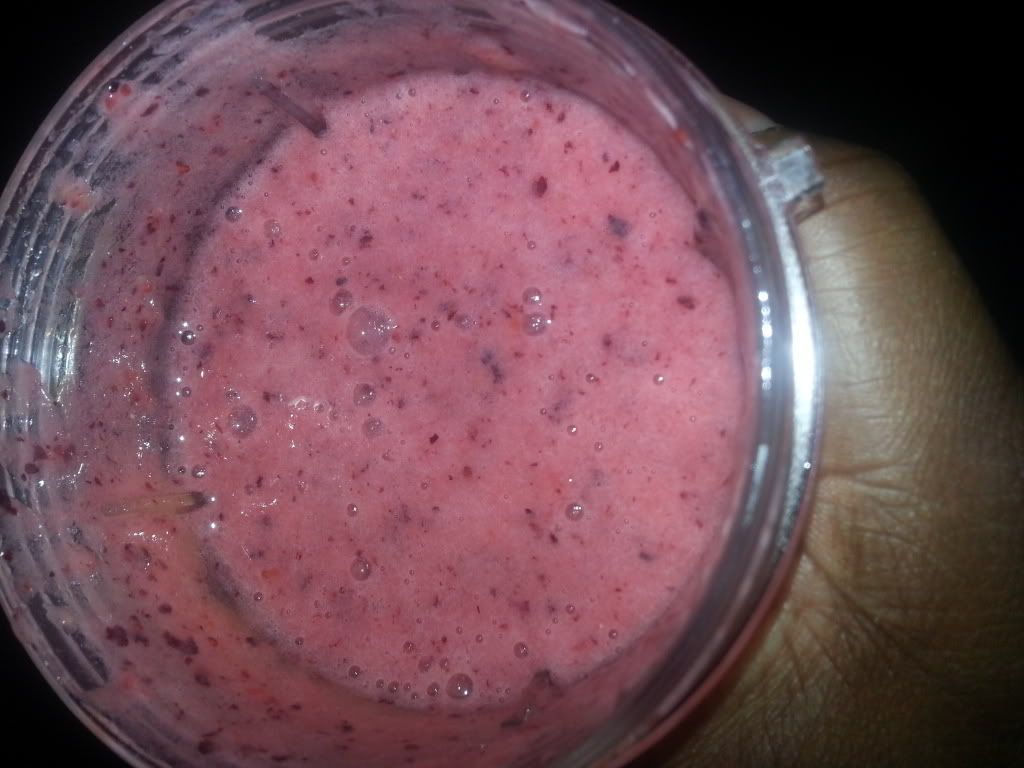 Strawberry, blueberry, pineapple, yogurt smootie
This week I worked the 2nd job Tuesday and Wednesday and was off Friday night. I didn't know what to do with myself. Friday I went to the grocery store then went home and washed, moisturized, dried, braided and styled my hair all before 8 pm. Then I was sitting there like, what the hell do people do on Friday nights? I have to work on Friday night or I am out of town, I was bored. I mean I painted my toenails, waxed and shaved. And it still wasn't bedtime. And nothing and I mean absolutely nothing was on TV after SVU went off at 8 pm. I watched, Why The Hell They Got Married Two. I know that isn't the title I just call it what I want to.
For Easter, the owner's mom and sister gave me and the other manager a plant. I was thankful for the plant, but ya'll I do not seem to keep houseplants growing. The last peace lily from my aunt's funeral is on its last legs. The other manager assures me I can maintain it. Wish me luck.
Well I have gotten most of the items I need for gardening. Got up early this morning to head to Home Depot to get stuff. Ya'll if they didn't have seeds for my Moss Roses; I was going to leave my buggy in the middle of the aisle and leave. I really didn't care they didn't have the particular raise garden I wanted and I forgot to get garden hose, I wanted my flower seeds. I love those flowers. Lucky for everyone, I found them when I found the racks on top of racks of seeds. I almost started turning around in excitement and I remembered I ain't got time to do all that damn planting. I am traveling this summer.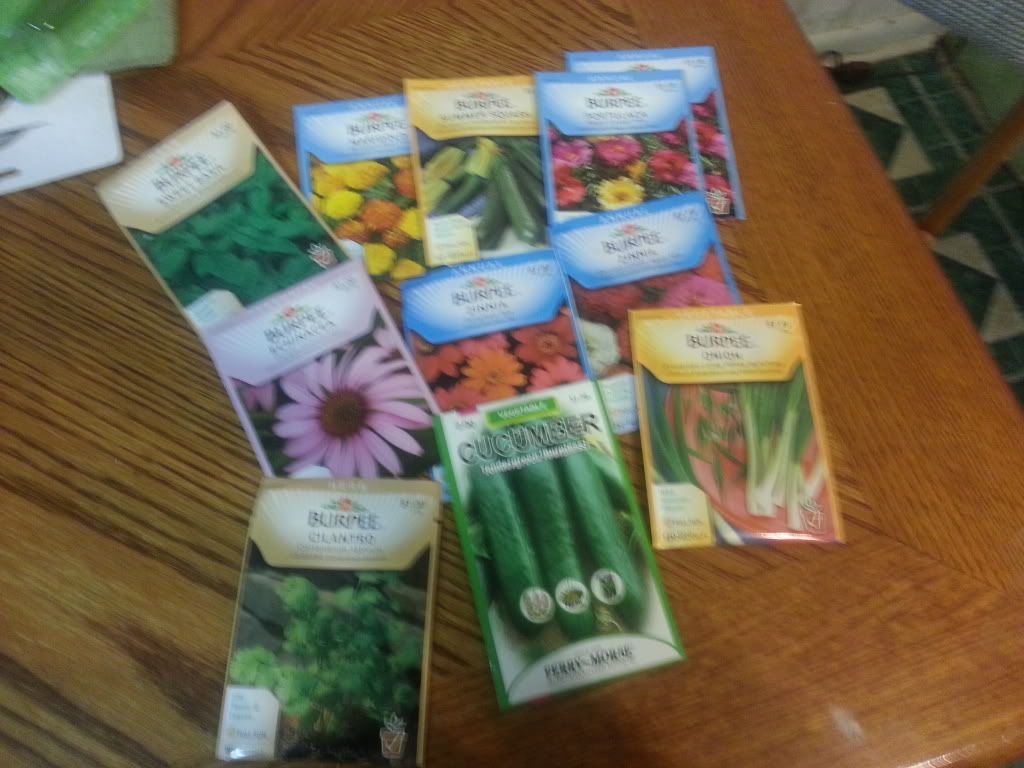 My seeds...I also got two Grape tomato plants
I wrote this wonderful Editor's note for my book club's newsletter about Acts of Kindness and Paying it Forward and Sunday night I watched Joel Osteen and his message was about the same thing. How wonderful was that? I still get goose bumps thinking about it. I should have the site updated on Thursday so you can check it out. Especially since Scandal will not be on.
**Spoiler Alert***Okay, did you see the last episode? Why was I so piss with Olivia? I get she is a flawed woman. I get her personal life is flawed. But can she have some standards? I was so not happy she was in bed with Jake I was mad, actually. My texts to my sister went like this:
Shonda is on my nerves. I can't deal man.
I am mad with her dumb ass.
OMG!
I am scared.
Bullshyte…3 weeks.
Since I didn't have Scandal to watch on Thursday, I decided to watch the premiere episode of Hannibal. OMG! That show is amazing. It really is good. But, if you are opposed to violence and a lot of blood, this may not be for you.
My niece posted a video on FB of her singing this song. Love her voice. But I had to tell her, "Sweetie, you know your Aunt Nana loves you right? I love the song, but what is going on with your hair? We don't appear anywhere with our heads looking rough." She assured me she had a hair appointment. See the results below.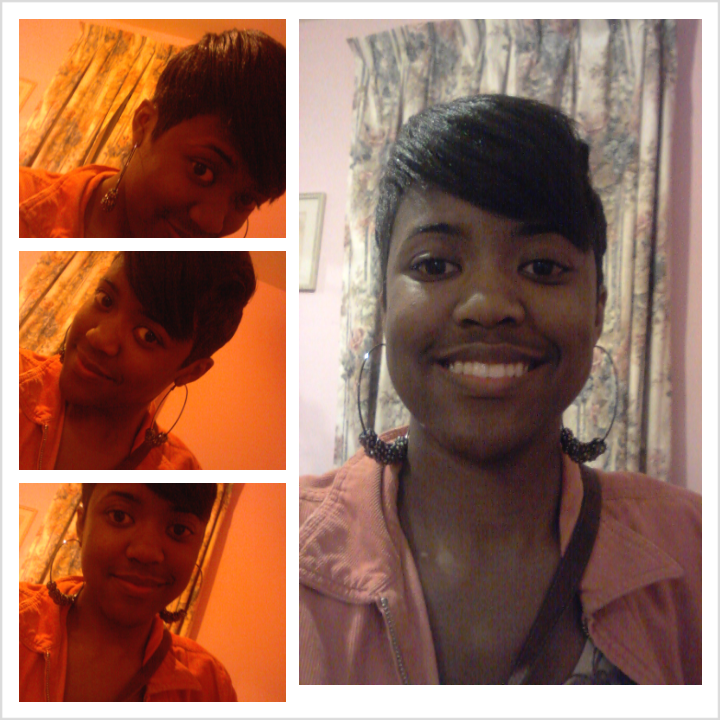 Lawd, she is growing up. She goes to college this fall. Damn, her mama is old.
Easter was spent at my cousins, very low key. Good dinner and then nice quiet night.
The Guy is under the weather right now. I keep asking him if he is allergic to gluten because this has been an issue for him since the holidays. So he was in the ER all last night until this morning. Sighing…I had no idea. He left his phone at work and couldn't call me. Shoot, I would have had something to do on Friday night.
Lala has made it abundantly clear she does not want to come to Alabama to stay with me. And she is walking up a storm and talking gibberish up a storm. The other morning when her dad was getting ready for work, she called out, "Daddy!" He responded and she said, "Um, I want my breakfast." Quite clear. My sister was like at least she knows her mama doesn't cook breakfast. LOL! She is also banned from the movie theater.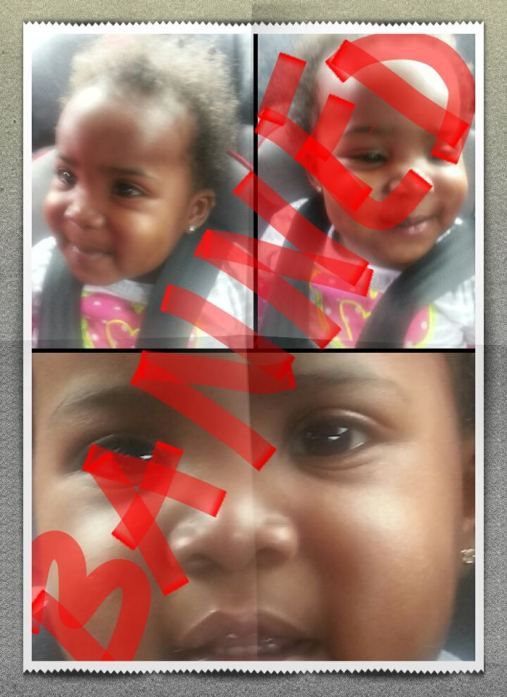 Carson has a serious side-eye.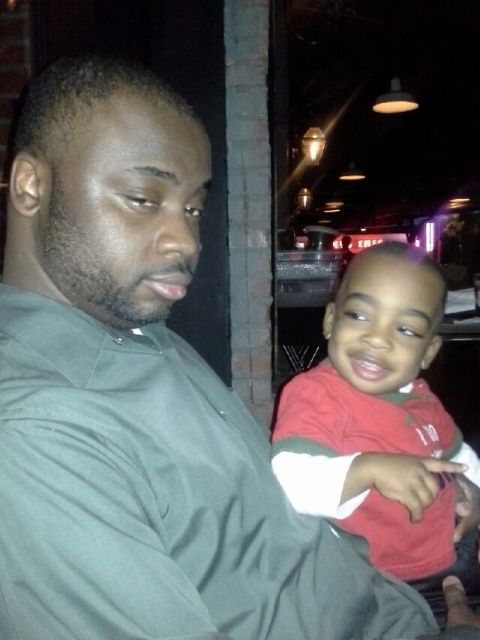 Carson side-eyeing his dad. Side-eye proper!
I also got sick the week before Easter. The damn carpet on my 2nd job. I woke up on Monday feeling ugh so I called in saying I would be late. I woke up an hour later feeling worse than before. However, I made it to work on Tuesday, but I knew I was getting a sinus infection. Well, Wednesday I called and check my account balances and went to the Primed. I got my antibiotics and Mucinex and although I felt like crap I still made it to my eye appointment. You know I haven't had a sinus infection since before we went to Myrtle Beach in 2011? I know my eye doctor hates to see me coming because what happened last year. However, things went magnificently. In fact, the vision in my left eye improved a little bit and the prescription changed slightly to a lower number and my right eye looks good. Only thing is I have to have pictures taken of both my eyes every year for now on.
Rick Ross' lyric to whatever the damn song is should have been changed before it was ever recorded. Date rape is not to be taking lightly.
I love how Dallas is going this season. Even though I miss JR, the storylines are truly captivating.
Okay, I watched the last 10 minutes or so of Southland this week. And my nerves were so tore up I was in tears. I had no idea what lead to the scene I was watching but the violence was just too much. I mean I was crying ya'll. I love Southland and the grittiness of the show, but this week's episode affected my core. Really. The season finale is next week. I don't even know if I can watch it.
I am going to try to enjoy the rest of the weekend, because next week is going to be quite busy. I have to volunteer for the Joy to Life walk. Nope not walking again. They are still doing the same route and I refuse to do the route again. However, I will be there to volunteer.
I am currently reading Leslie by Omar Tyree. I have had the book since it came out in 2001, but just now getting to it. I finished our book club read; Sinners and Saints can't discuss the book with you all here because I have to for our meeting in two weeks.
Happy Saturday!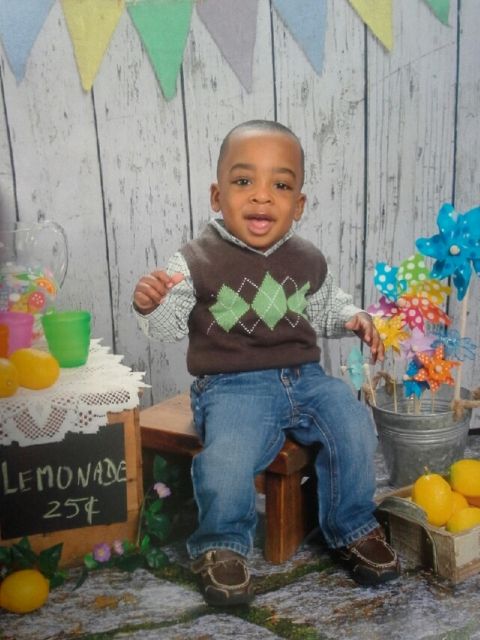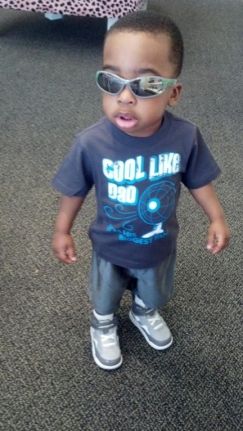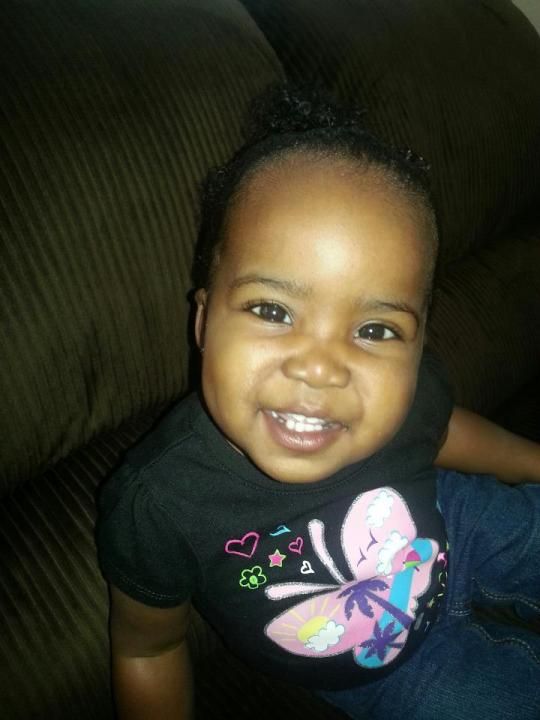 This is the same little girl who is banned from the movie theater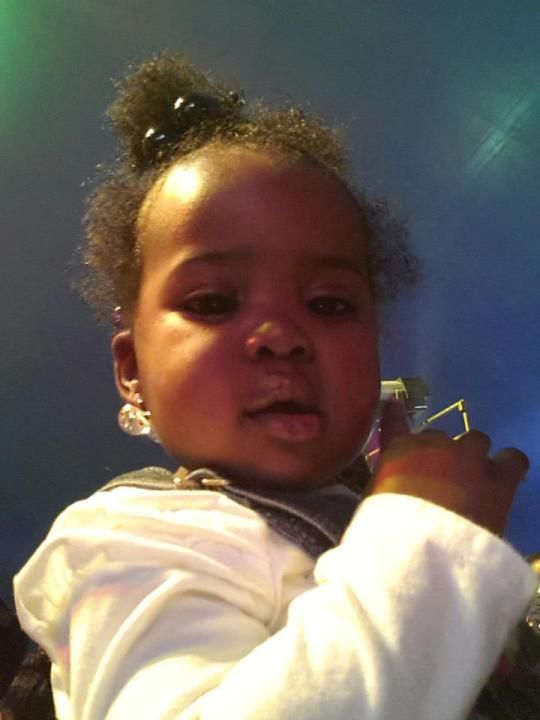 Yep, the same little girl...
Labels: Book Club, Book reviews, Cooking, Food, Friends, Funny, Gardening, Hair photos, Ramblings, Randoms, Scandal, writings