Creative Cooking Part Two
So on Monday I had the worse sweet tooth imaginable and if your read my TMI Randoms you know why. So what is a girl to do when she wants to continue losing weight, but must quench the sweet tooth? Well, I looked for desserts that would work for me without a lot of calories and definitely not chocolate.
I decided to make a Apple Berry Fruit Turnover. I purchase Granny Smith apples by the bag as a healthy snack in between meals. However, I hate when I get a bag and the damn apples are soft. I hate that with a passion. I like my apples to be firm, hence, my love of Granny Smith apples. So to get rid of them I decided to make this turnover.
My recipe is simple. Cut up apples, thaw out froze mixed berry package and of course thaw out your puff pastry dough. Now you know good and well I don't really measure so just work with me. You really can't mess this up.
I cut up my apples and put my mixed berries in a bowl along with raisins, golden raisins and dried cranberries and stirred in some sugar (small amount), a tablespoon of brown sugar, vanilla extract, cinnamon and then stir them together and then add enough cornstarch to cover your fruit mixture. Then I let it sit in the fridge for about 30 minutes because I needed to workout. Oxymoron. Roll with it.
I then roll out the puff pastry into a good rectangle shape and fixed any holes.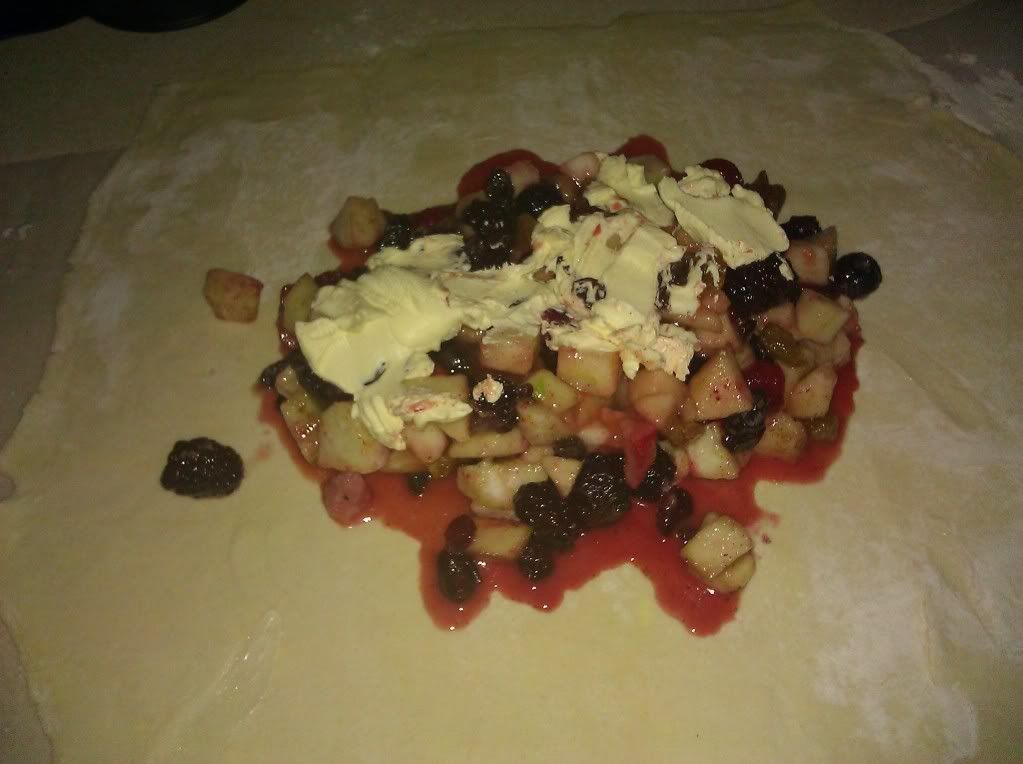 I know that looks like a lot of margarine but really it wasn't more than a tablespoon and a 1/2.
I dumped in my apple and berry mixture and added some margarine. Then I folded it over and made slits to allow the heat to escape and did an egg wash brushing over the entire turnover and sprinkle a little sugar on the outside. You can make this into the cute little turnover you buy in the store, but I ain't got that kinda patience. I baked in a 375 degree oven on parchment paper after preheating on 400 degrees. When it was golden brown I removed it and allowed it to sit for a minute or two before cutting. The smell emanating from the oven was delicious. As well as it tasted delicious. It wasn't overly sweet and most importantly it quenched that sweet tooth I had. Easy, simple and good.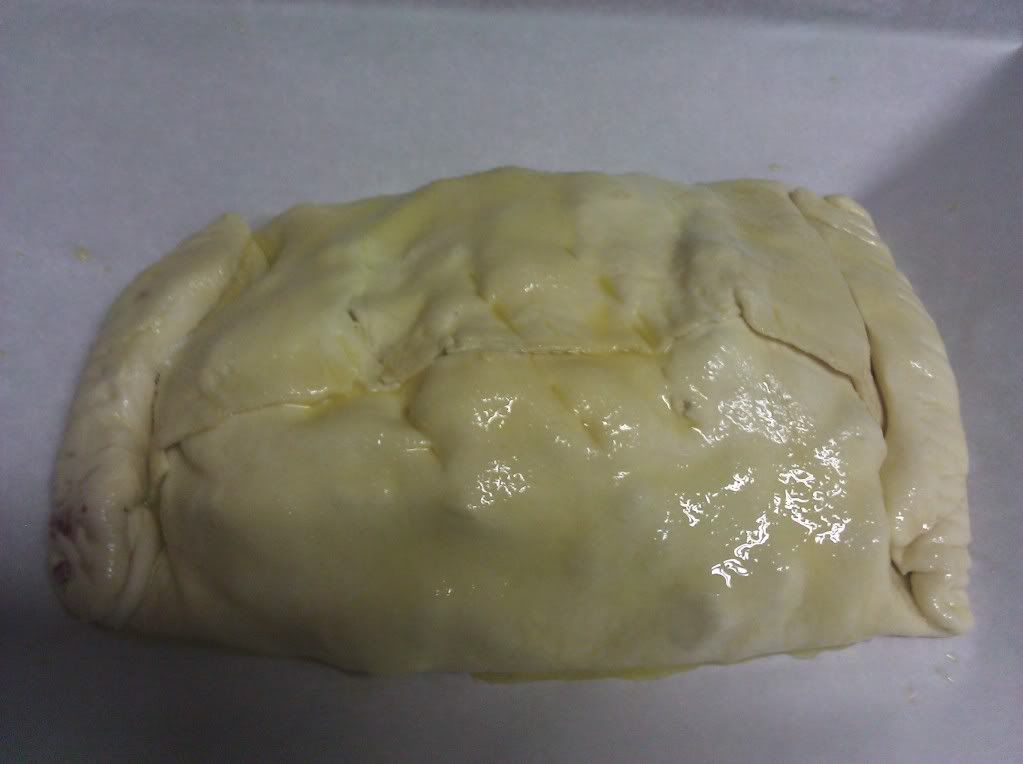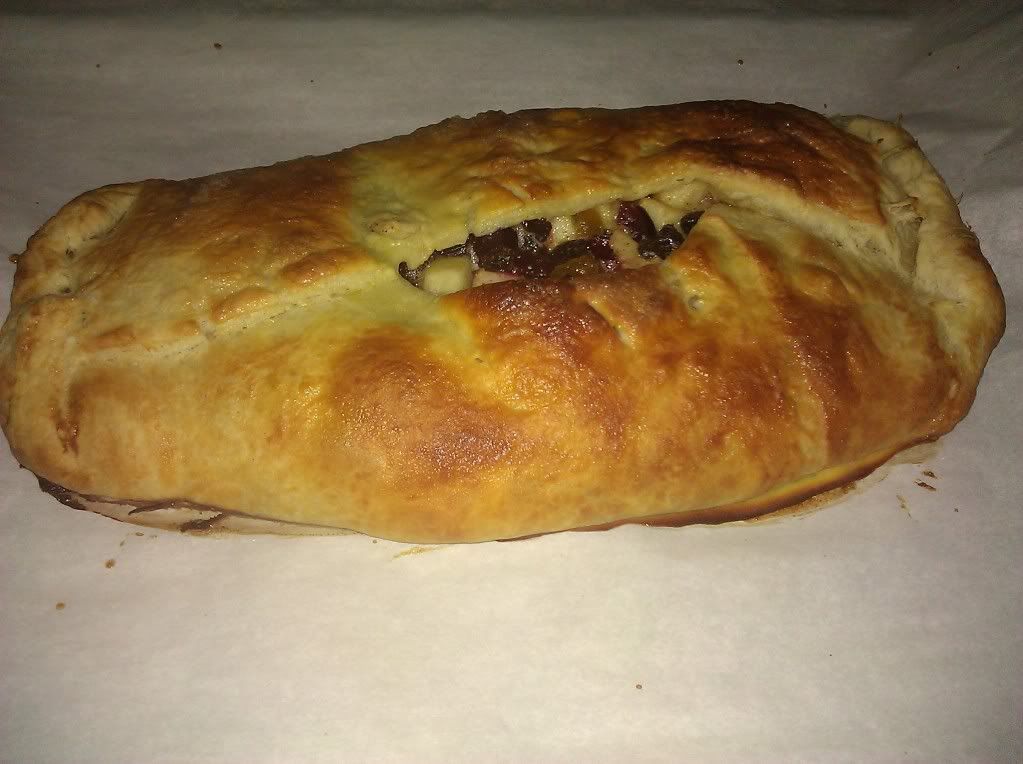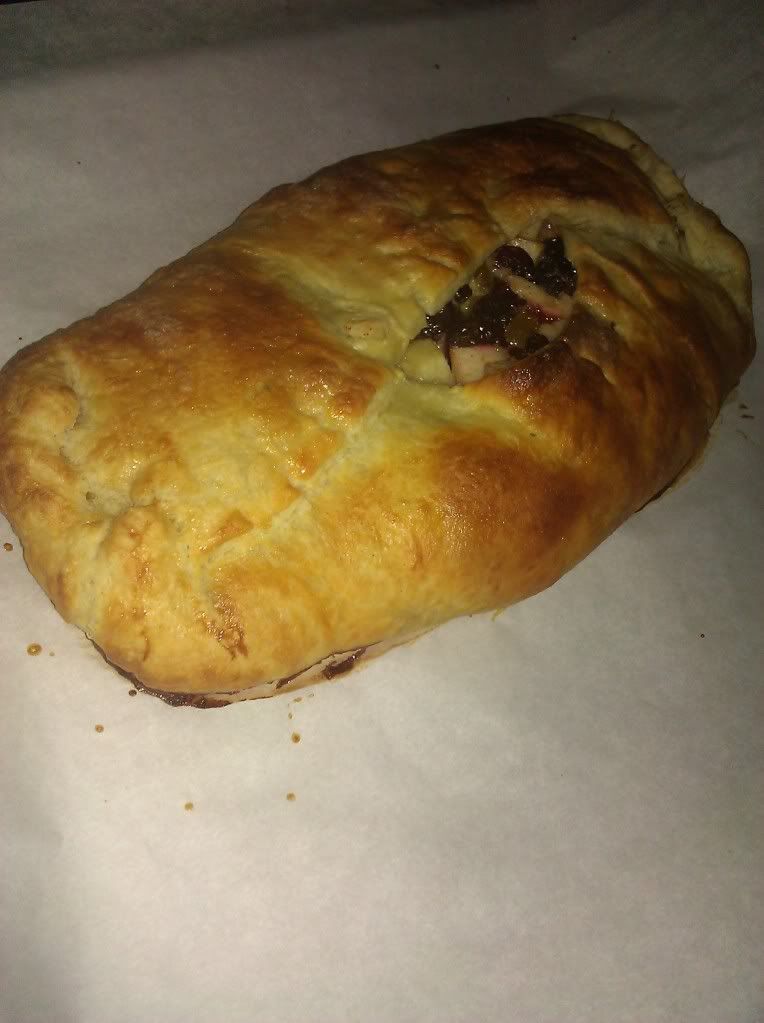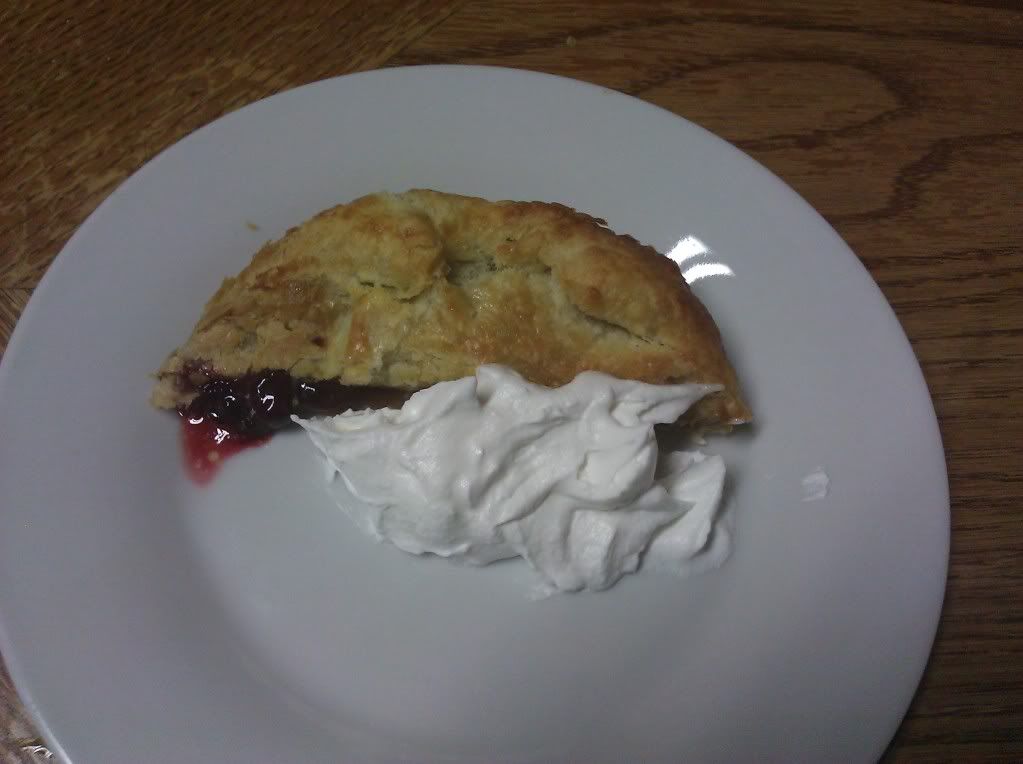 Yummy Goodness, on a small saucer with nondairy whipped topping.