About My Brother...Christopher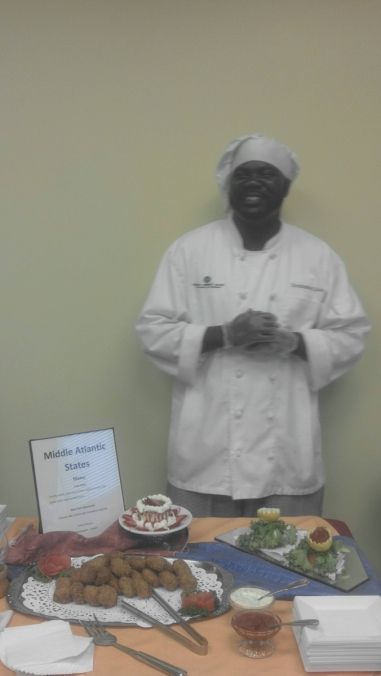 My brother...Christopher, Culinary Arts Student
I haven't talked much on this blog about my brother since he was released in 2011. October of that year was monumental because my brother was going home and I was so glad. I was also a bit nervous because he had been incarcerated since he was 18 years old. And he came out in his mid 30s, learning curve much? I am so proud to brag about him in this post.
Upon being released, he immediately did what he was supposed to do and see his probation officer and he was told he didn't have supervised probation and his probation officer told him and my sister one very interesting fact. Because my brother was incarcerated at such a young age, his chances of recidivism were much less than most being released. Interesting fact. He also started learning about the changes in the world since he had been incarcerated. He got a cell phone; he got a job and was slowly re-acclimating his way back into society. And believe me it wasn't easy.
My brother did more in the first six months of his release then most folks do in years of their lives. He applied for culinary school, got accepted and started the arduous task of applying for financial aid. He got his first laptop and e-reader. He learned the public transportation system and he began his journey to securing his career freedom.
This is the 2nd cake he posted on FB and he is definitely developing his skills
In July of 2012, he got a scooter because he worked weekends and at night and since he didn't have a car yet or his driver's license he rode that scooter. He has learned to be responsible for himself, because let's face it he is a grown man. And shortly thereafter, he got his drivers' license and his first car. I told him before he got his license, "Driving is freedom." And he thanks me constantly for telling him that little gem.
I finally got to see him in February, but it wasn't necessarily the way I wanted to see him after 18 or so years, because his father, my stepfather passed. It was still awesomely strange and good to have all three of us under the same roof.
I am proud all the accomplishments my brother has made since his release. He hasn't sat around waiting on folks to do things for him he has made things happen. He has called my sister and I on occasion for advice and whether takes it or not, he at least was open to hearing what we had to say. He set several goals for himself upon his release and he only has one more goal to accomplish and that is getting his own place. And in June, he can cross that off his list. His journey is continuing and although it hasn't been all laughs and sunshine, he has managed to keep his eye on the prize. He has so many folks who support him and it is a testament of how much we believe in him.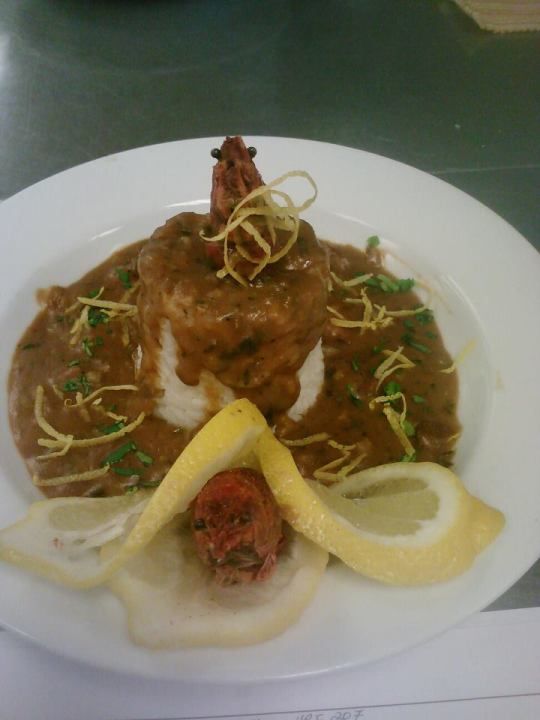 When his father died, he had to withdraw from culinary school because he would miss too many days. And that bothered me, because I didn't want him to have too much free time. He actually found an additional job, but he had two of his instructors argue for him to have him reinstated for the semester and guess, what? He was back in class. I was so happy. He is good at what he does and his passion for the culinary arts is never wavering. I know one day soon he will have his own restaurant because he has the belief, the passion and the confidence to make it happen. He wrote down his goals and he is making them happen!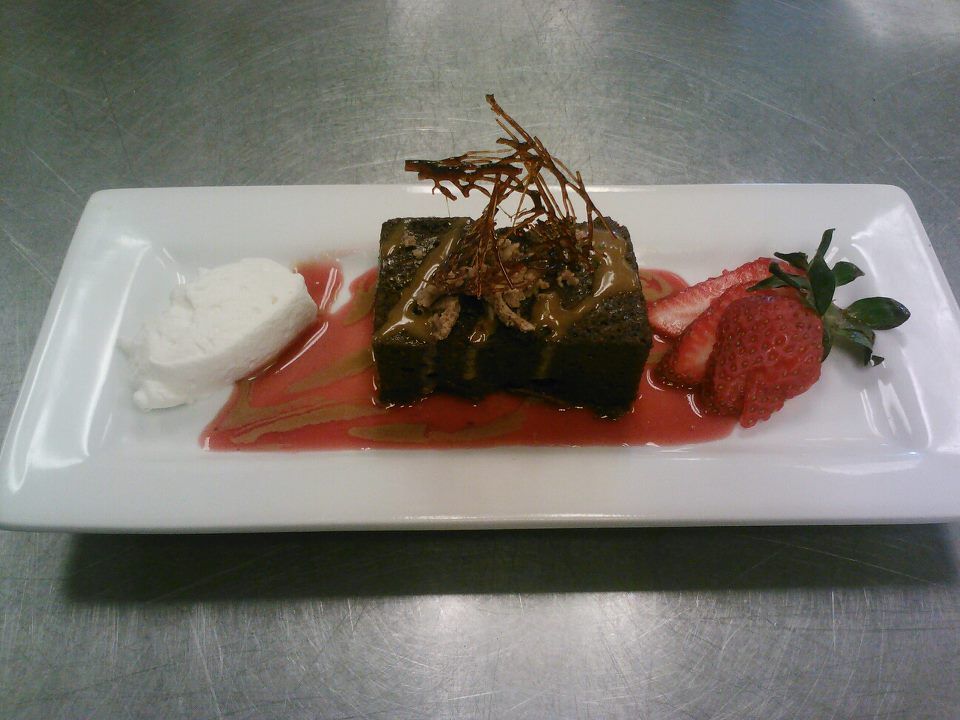 Flourless chocolate cake with strawberry sauce and espresso sauce. Garnished with caramel, pecan crumbles and homemade whipped cream. This was his perfect 5, the chefs rarely give 5's and this was his perfect plate.
Side note: When folks see pictures of my brother, they always ask me if he is single. I in turn remind them he is my baby brother and I don't play that shyte. Then I tell them he does have a girlfriend.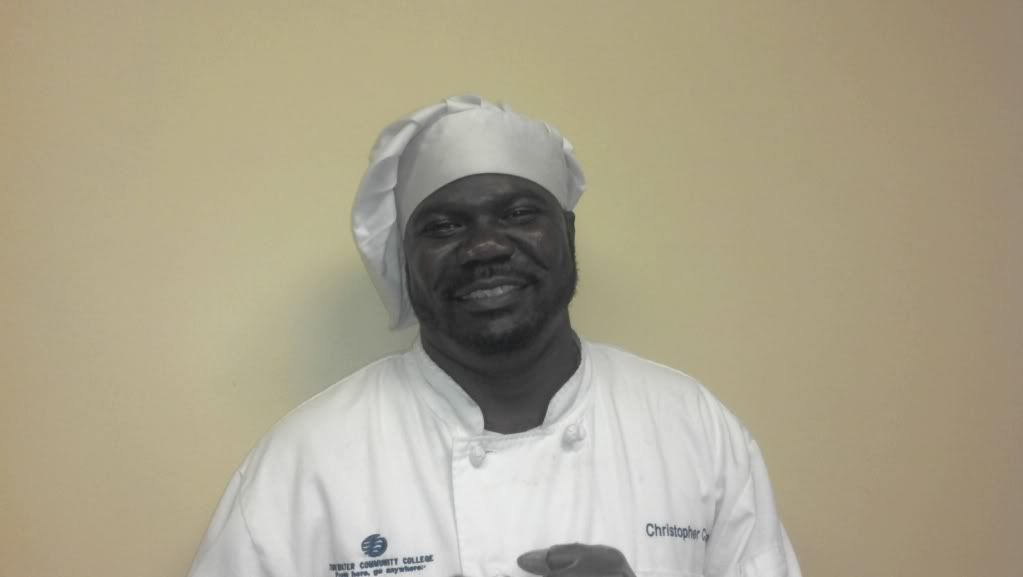 Not everyone is given a second chance to do better, but when it happens and you see it happen one can't help but be proud!...Cashana