Creative Cooking...Bourbon Chicken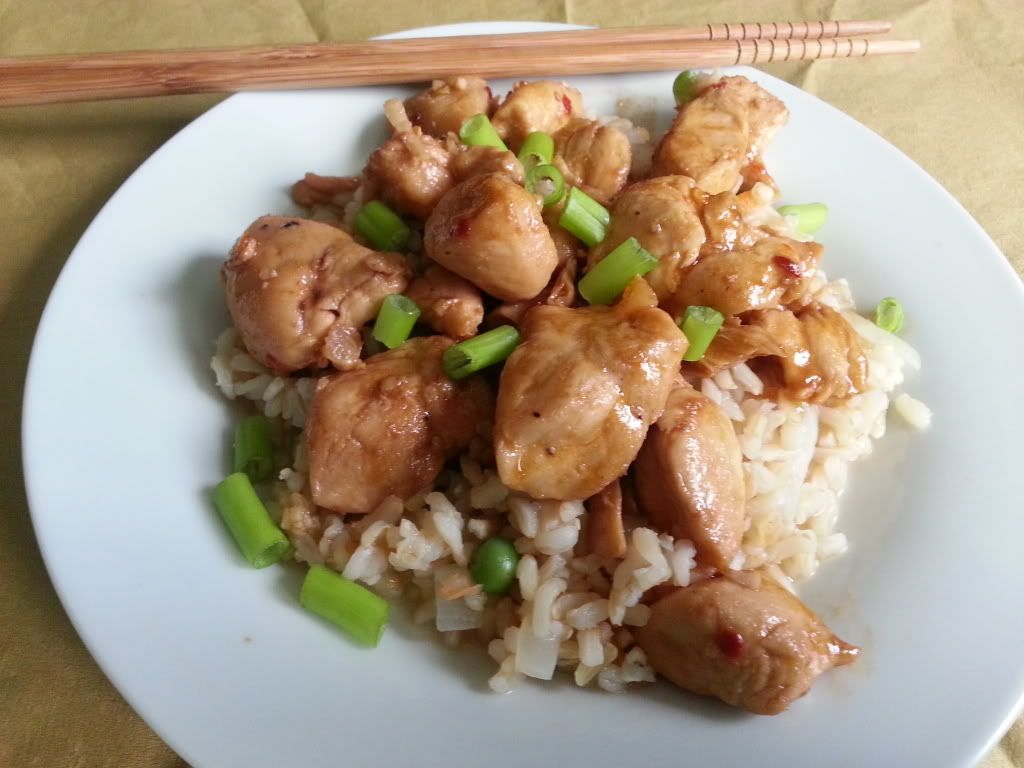 A couple of the blogs I read mainly
Babs in Blogland
and
Disco Diva
, both raved after making this recipe for Bourbon Chicken. I actually had never heard of this particular dish, but was intrigued that folks loved the outcome of the recipe. Since I needed to add some more recipes to put on this here blog I decided to try it out myself. This simple recipe can be found on
food.com
.
Ingredients:
2 lbs of Chicken breasts cut into bite size pieces
2 tbs of olive oil
1 ½ tbs of minced garlic
¼ tsp of ground ginger
¾ tsp of crushed red pepper
¼ cup of apple juice
1/3 cup of light brown sugar
2 tbs of ketchup
1 tbs of cider vinegar
½ cup of water
1/3 cup of soy sauce
½ tsp of cornstarch with a tbs of water to make a quick slurry *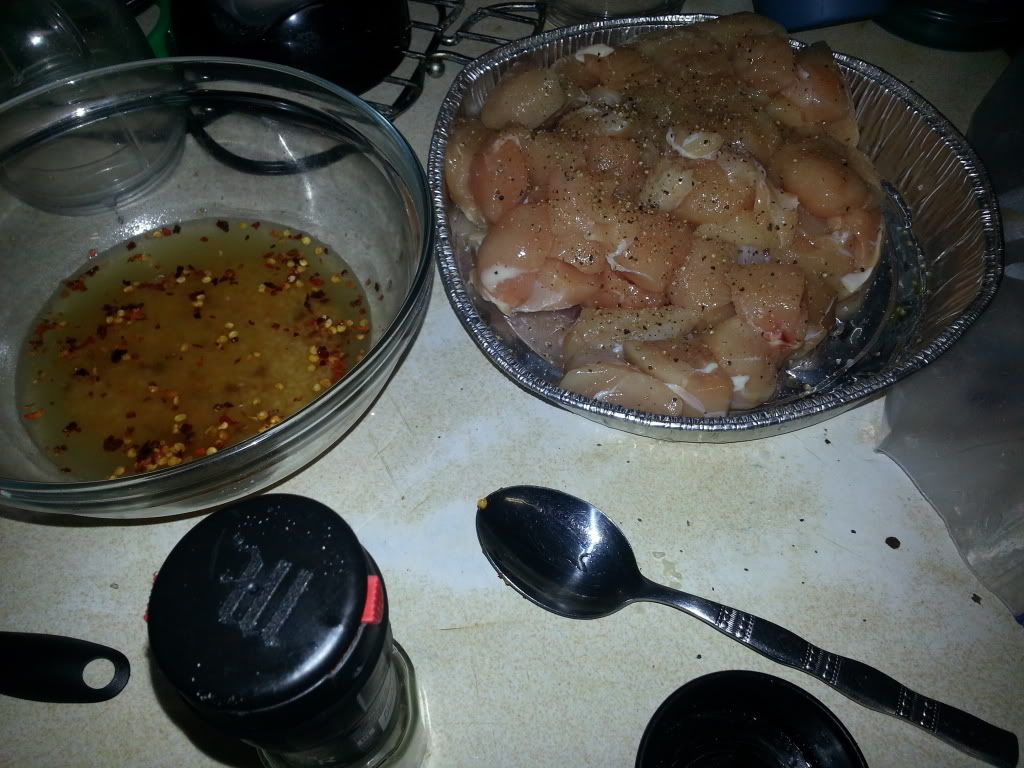 You see the Apple Juice mixture as well as the seasoned and cut into chunks chicken.
Bringing it back up to a hard boil
Heat olive oil over medium-high heat. Add your chicken pieces and cook until brown. Remove chicken once brown and then add the remaining ingredients and on medium heat until mixed and ingredients had dissolved and add the cornstarch slurry. Add chicken and bring to a hard boil. Reduce heat and allow to simmer for 20 minutes. Serve over rice, which I used brown rice cooked with carrots, onions and frozen peas with a touch of soy sauce and a tsp of sesame oil.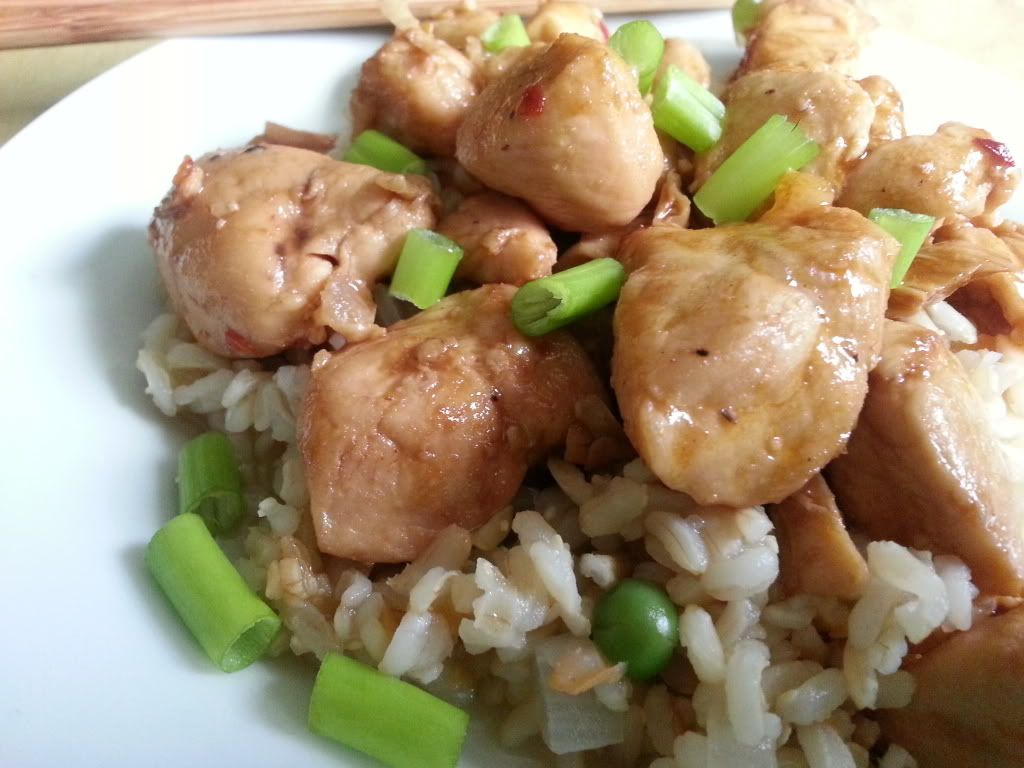 A closer view of the finished product.
Verdict:
When I initially tasted the dish, I was a bit unimpressed. Not that it didn't taste good, I needed more heat and I made the mistake of making these Sichuan Wonton/Dumplings on the same day and I ate the dumplings for breakfast. So…my initial taste had me concerned the flavor profile would be mild instead of bold. I added the cornstarch slurry and only a small amount to thicken the sauce because to me it was just not thick enough for me and I wanted to drizzle some of the sauce over my brown rice. However, after it sat for a few hours and I ate it as my dinner I was pleasantly surprised because the flavors seemed to meld together after sitting for a few hours and it was very tasty, but I will say next time I will add more heat. I can't wait until I eat lunch today because I am sure it will be even better.
Because I am trying to be artsy...