Creative Cooking...Sesame Pork and Chicken
Sesame Pork and Chicken (Pork on right and chicken on left)
I was looking for a simple pork recipe because I had gotten a good deal on a 2 lbs of boneless pork chops, so I googled sesame pork and then when I got the multitude of recipes I said, let me do a search on
Crepes of Wrath
site and see what she has for an easy pork dish. I like her site for quite a few Asian inspired dishes, because they never lack flavor and she is a young cook too! And this is what I found and since it didn't seem too hard and because I had all ingredients, why not. I chose not to use the Zucchini and made a batch with the pork and a batch with thinly sliced chicken breasts for variations for lunch the following week. If you haven't checked out the
Crepes of Wrath
site, what are you waiting for? Hell, the photography on her site makes mine look like I took pictures with a toy camera…
Ingredients: As adapted from Crepes of Wrath
2 pounds of pork sliced thinly (boneless pork chops)
2 shallots, minced
4 cloves of garlic, minced
1 2-inch piece of ginger, minced
1 tablespoon granulated sugar
1 tablespoon honey
1 tablespoon toasted sesame seeds
2 teaspoons sesame oil
2 teaspoons soy sauce
1 teaspoon hot chili paste or Sriracha (used both) I like spicy.
1 teaspoon kosher salt
½ teaspoon ground black pepper
1 tablespoon vegetable or peanut oil, for cooking
1 large zucchini, sliced and quartered (omitted)
1 scallion, sliced thinly, for garnish (omitted)
Rice or noodles for serving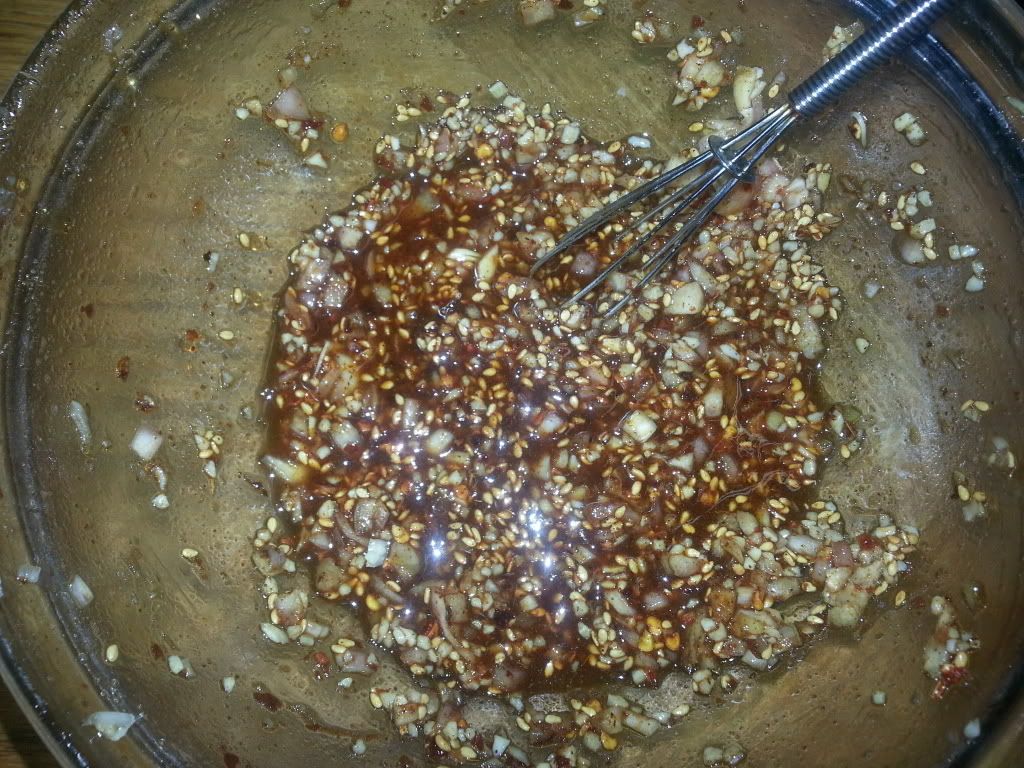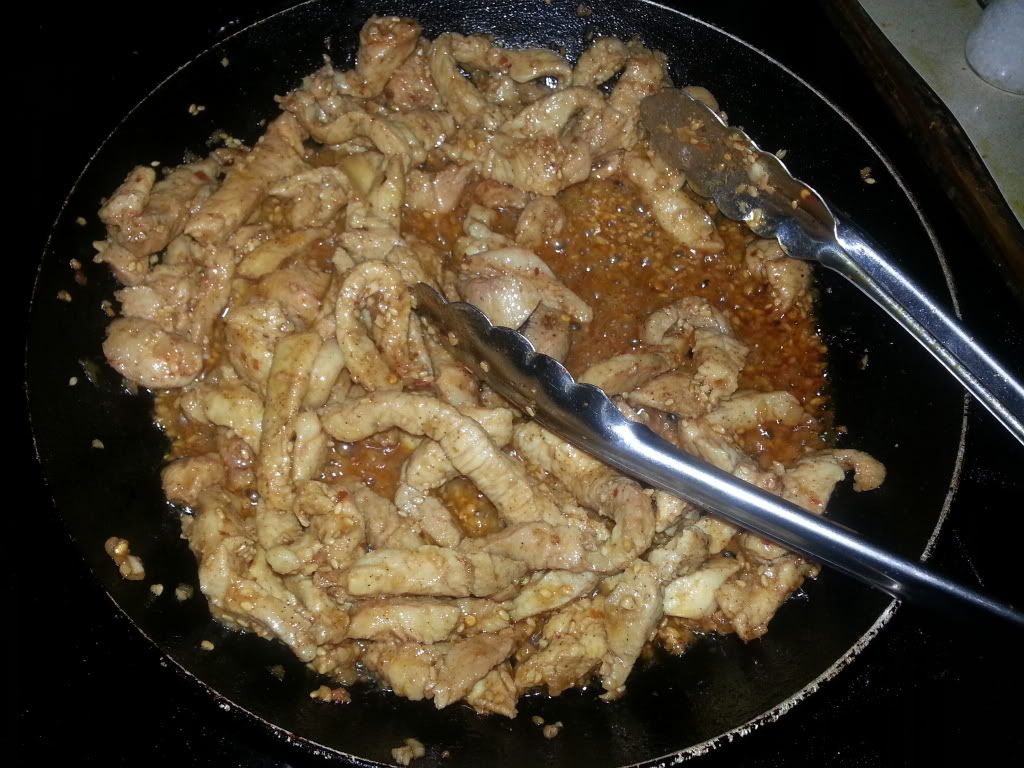 Cooking after several hours in the refrigerator marinating...
Mix up your marinade of shallots, garlic, and ginger, then combine it with the sugar, honey, sesame seeds, sesame oil, soy sauce, chili paste, salt, and pepper. Place your thinly pork and or chicken in with the marinade and place in a plastic bag and allow it to marinate for a least 2 hours.
Heat up your skillet on medium-high heat and add the pork or chicken with its marinade and cook until the protein is done. Serve over rice or noodles. It is even better the next day or days.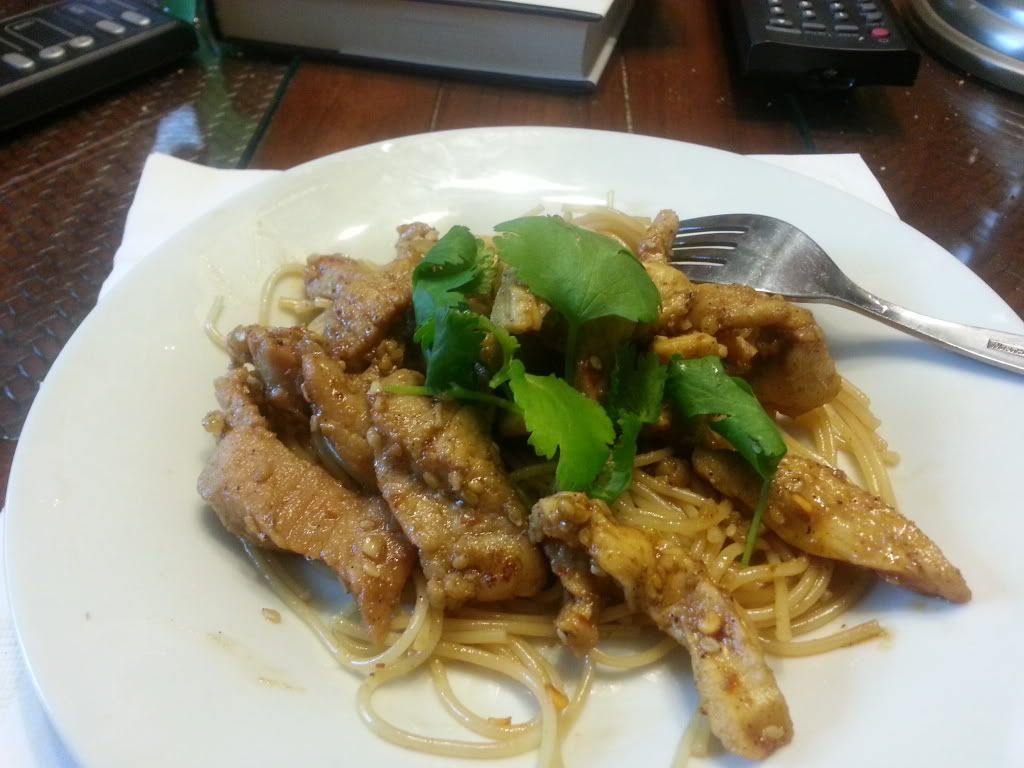 Sesame Pork and Chicken (Pork on left, chicken on right)
Verdict: I loved both versions the pork and the chicken. I enjoyed the heat with the sweet. It was filling and satisfying as a dinner or lunch meal. Whether you serve it over rice or noodles, you will definitely want to make enough for another meal. Quick and easy. Let me know if you try it!