"I don't pop Molly, I rock Tom Ford." Randoms
The picture is random, because I don't remember if I posted it already and I am just too lazy to look and see.
Happy Belated Independence Day!
I did nothing much on yesterday. First of all, I feel like we are embarking on a Noah's Ark existence because of the constant rain here. It has rained for a week and it doesn't look like there is an end in sight. It is overcast and ready to rain right now. So, although I spent Wednesday evening going to Wally World and two of my local grocery stores, it almost was a wrap in me being able to grill my food. So I spent the morning in bed, frustrated and angry about a whole lot of nothing. I finally forced myself from the bed to finish retightening my head because I was too lazy to finish it like I was supposed to this week.
So about 1 pm, the rain stopped and I rain outside to get the coals going and check on my garden. And as soon as I got the coals on fire, I had to abandon ship because it began raining again. So I closed the lid and ran back in the house to fix me some damn dumplings because I was hungry and grilling was looking like a bust. Well, about 30 minutes later the rain slacked to a very light drizzle and I was able to see my coals ashen over and I put my meat on the grill. It wasn't as hot as I like it, but in the end it was for the best. Everything was cooked low and slow, which created some very moist and tender meat. Yeah, I cooked up a slab of ribs, chicken wings, turkey burgers, turkey dogs, corn and firecracker shrimp.
My grilling in the rain...
So that was my 4th. I stayed home and wanted some ice cream so bad, but I just ate fruit. By the way I was going to grill some pineapple and peaches but the grill just was going too slow for me. Oh well, next time.
I have been making some great smoothies lately with spinach, blackberries, strawberries, peaches, pineapples, ginger and pomegranate juice. Yummy!
My folks are still traveling. My niece and my sister's husband are driving from VA to Cali this week with a stop in ATL and then a stop in Texas. So far my niece has been driving like a boss.
Remember June's Supermoon...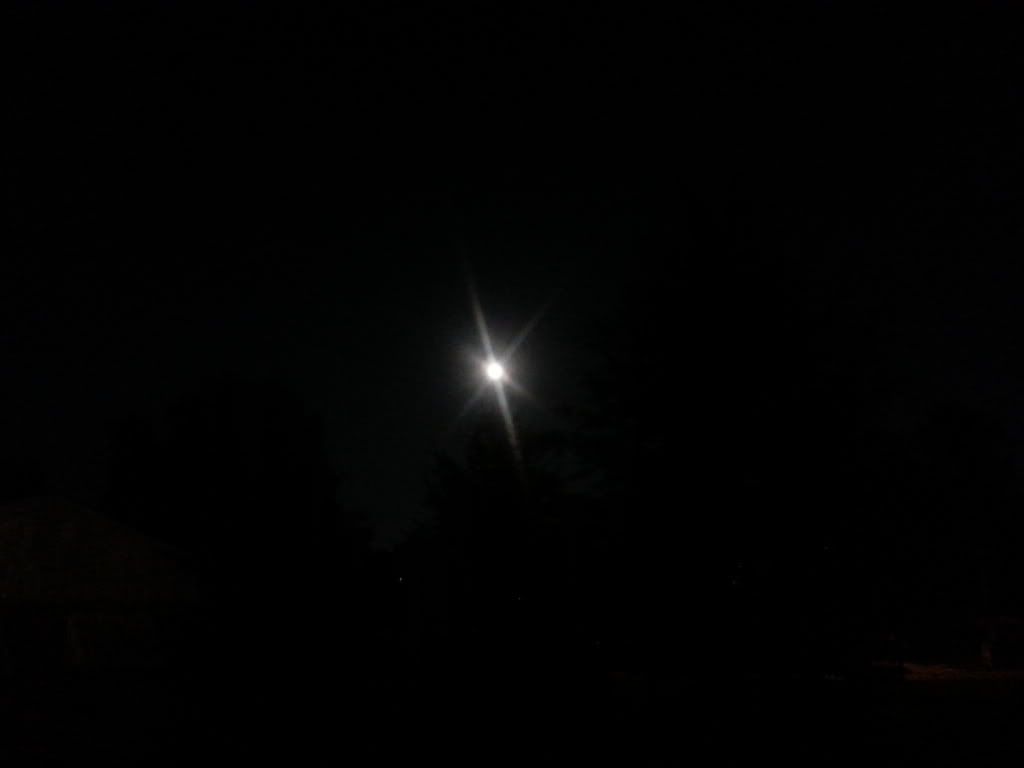 I also looked cute on that Supermoon Saturday...
I do have some creative cooking spots to post one for Bourbon Chicken and the Dumplings aka Sichuan Wontons, which I devour because they are so good!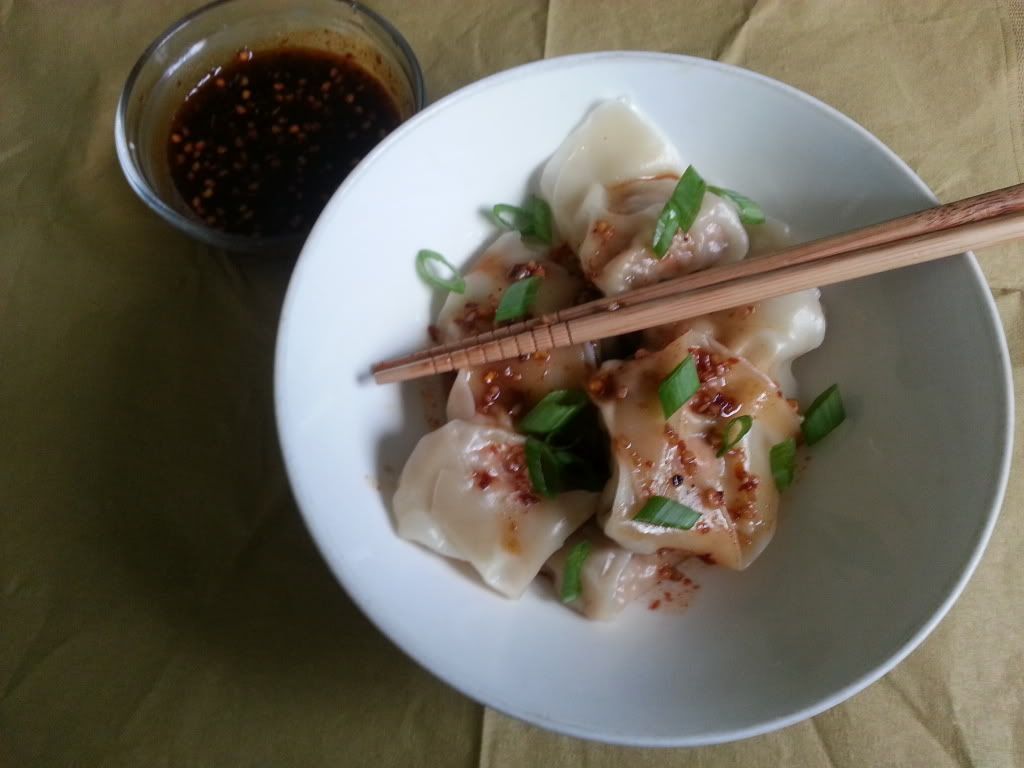 I need to work on my attitude. Seriously, I ain't taking it from no one lately and I am letting them know. At manager's meeting on my 2nd job, I was correcting and basically going off in a polite but over it way during the meeting. I will not allow you to lie on me or give an interpreted version of something I said. I say what I mean and I mean what I say. I think I am tired. Did I mention I had to pray hard before going to work that evening?
The Guy made me mad this week. He will not engage in my anger. Sighing…it still doesn't make me less mad, but it does cause me to come to him with a more level head and not an emotional head.
No I am not PMSing.
My garden it doing a great job of keeping me feed with cucumbers, tomatoes and infrequently Zucchini.
I didn't realize I had a Zucchini until I saw this one and it was huge. Sauteed with some onions and it was great. Those suckers are hard to see while growing, especially in my jungle garden!
My Red Hybrid Tea Rose is dead. It gave me one of the most beautiful blooms of the season early on and then it just started to die. I am glad I took pictures of it, next year I will plant a new one.
I didn't plant enough flowers this year because of all the travel. I haven't been able to make a bouquet at all this year.
We are in uniforms on my 2nd job and the shirts are so hot I feel like I am going to spontaneously combust.
Yes, I downloaded the Jay Z Magna Carta Holy Grail app and then the album. I am cheap and if having a Samsung Galaxy 3 garners me free stuff I am on it. So why did I wait up until midnight east coast time to try and download the album? And why didn't it work? I went to sleep and woke up about 1:30 am and tried again and it still didn't work. Ugh! Something told me to check the reviews and sure enough the large volume of interest crashed the damn thing or something. Anyway, when I woke up at 6 am to grill and couldn't grill, I downloaded it then. Then being an ungrateful ass, I was mad I couldn't play it on my music player. Well hours later I learned I needed to restart my phone and it would be there and it was. And my verdict? I like it there are several tracks I immediately liked because of the beats, but the more I listen the lyrics are very telling. Seeing the behind the scenes of the making of the album was also a bonus. So yeah, my ratchet side prevailed and I have Jay Z's new album. What? I didn't get compensated to say this either and getting it free was done for 1 million people. This is my opinion.
I need a vacation. I have been extremely tired this week and it is so strange to me to be so tired when I am normally going, going and going. I had a headache for 3 days straight not sure why and no my blood pressure is 120/74 average. I think I need some sleep and probably need to stay out of the garden because my allergies require extra meds.
I didn't see Dark Girls or the BET Awards. Seems both were topics during a week of so much drama and loss of rights. Sighing…
I am currently reading Decadence by Eric Jerome Dickey for book club. The first couple of chapters started slow, kinda like Pleasure but the pace has picked up. I want to say more, but some of my members read this blog and I don't want to do any spoilers.
RIP Francis Ray. She was one of the first African-American romance writers I enjoyed. I met her a few times and we had a good conversation at one of the NBCC about the opening pages of Eric Jerome Dickey's Genevieve. Prayers for her family.
I still haven't seen the entire Being Mary Jane movie, I keep catching it during the last hour. Da hell? And what I saw was quite intriguing.
I am back watching Catfish. This week's episode was a mess. They were doing the most. The guy that got Catfished, was angry at the other guy but he knew he had been lying to him. I think he really was just angry at himself for his lack of self-esteem. Next week should be interesting too...
To all the Gladiators out there, Kerry Washington pulled a Janet Jackson and got married on ya'll and you had to find out from the press. I ain't mad at her because just be cause you are a celebrity doesn't mean you shouldn't have some kind of privacy in your life. I know I was surprised.
I have been invited to a birthday party and the attire is dressy casual, but the colors are cream, white and red. I don't wear none of those colors. We shall see because the way my bank account is set up...I ain't buying a gift and a dress. Why do I feel some kinda way about that, though?
The Trayvon Martin case...when it is over I will post about it.
I have no plans this weekend except trying to get some rest and get rid of some of this attitude. Whoosah! Enjoy your weekend...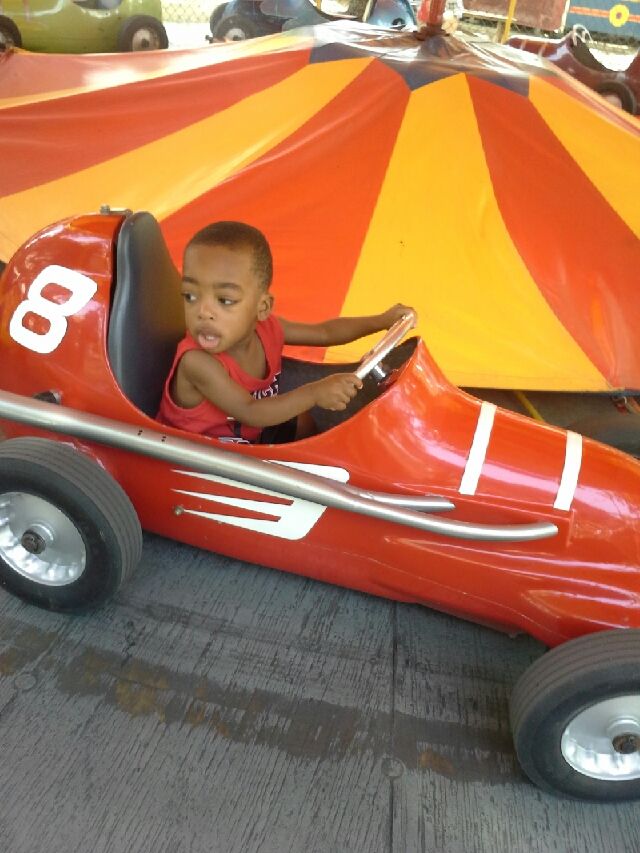 Carson is driving...or he thinks he is...Which will be great for the clubs...
Labels: Cooking, Food, Friends, Fun stuff, Hair photos, Holiday, Ramblings, Randoms, RIP, Scandal, Tales from the 2nd Job