First Friday Randoms...
A small bouquet of my flowers cut on 6/2/11
I only woke up tired this morning, so why does it feel like I woke up on the wrong side of the bed?
I am starting to despise going to my coffee shop on Friday mornings. There is a barbershop open now and he opens early on Friday so all the parking is gone with all these overly accessorized cars ie oversized rims, chrome fixtures and such and today a customer from the coffee shop had to park in front of the building making it hard to park in the one parking space left. Ugh!
I get to work and low and behold the elevators are not working according to the security guard. I was like I am supposed to walk up 4 flights of stairs with both my hands full? I looked at her incredulously and I was thisclose to taking my azz back home with the quickness. I had to take the freight elevator to the 2nd floor then walk to the other freight elevator on the same floor, which is like walking through a maze, since our building use to be a hospital. Then one of the attorneys came in and said he rode the supposedly broken elevator and said, "Sometimes you have to take chances in life." Like he had said something really profound and I was like if I had done that the elevator would have plummeted.
On Tuesday night I get home and first thing I notice was my trash can was not out front like it should be. Of course, me being anal, I obsessed about it until I went to bed. Got up Wednesday I check around the house for the missing garbage can to no avail, so I called the sanitation department for assistance. First they didn't know if they had taken the can or not, but if they did it was because it was damaged. It wasn't severely damaged when I put it out front Monday night. So they promised me a can by that evening or first thing Thursday. It's Friday and I still do not have a garbage can. So I called them this morning after the elevator mess and parking war games and they were like they were behind because of the four day week blah, blah, blah. I said succinctly, "I have garbage in my house that needs to get out of my house today." He says to me, "You didn't put the bags out yesterday?" I breathed in an out for 10 seconds and responded, "You know you all will not pick up a bag on the curb for anyone, plus I wasn't going to be cleaning up garbage strewn all over the lawn by the stray dogs." He goes on to say they will 'sometimes' make an exception. Dayum lie! He tells me he will have a garbage can at my house in 30 minutes. You know I am going home early to see right?
Here is my sister's response to my antics this morning,
"All this for a d*mn garbage can?? You need to go home, get back in bed and try again next week! Lol"
Do
you
know how hard it is to conserve garbage? Seriously.
100, 101 and 103 are the projected temperatures for Sat, Sun and Mon. When will fall be here? I may not make it through the summer.
I need new shoes. Today. Why? I will feel better with a new pair of shiny shoes.
I am still in my feelings as it relates to
Silver Sparrow
by Tayari Jones. I really should move on.
Some people like to see me go from 0 to 100 in anger. It is not pretty.
My male kids on my second job either act like they are going to hug me or they actually tell me they love me. You may think it is cute, but um, if you didn't know any better you would think I was in a relationship with them. I do not rob cradles. No I do not hug any of them, in fact, the look of mortification appears and they usually fall back. And with the love you thing, I am ugh!
Monday is a holiday but with the 103 temp, I'll be in the house all day.
My sunflowers are on their last days. I am glad because watering them is a pain in this heat. RIP – mint. My mint literally died because of the heat. My rosemary never grew. Oh well.
My grocery bill last week was $72 but with coupons, rewards and discounts it was $20.00 less. Yes! Winning!
My workout mojo has been lacking all week. Maybe next week will be better. Time to incorporate weights more now because I think my muscles are tired.
I really need to go to Wally World this weekend, but I just can't deal with the people.
I had an author tell me her book was returned unclaimed she sent my book club. I told her if you send anything certified I will never get it because the post office isn't convenient. It is open when I am at work and on Saturday, if I am not in that area for errands it ain't happening.
Pssst…
I only go to the P. O. Box once a month. What?
I have no plans for the weekend except the normal errands, work and rest. It is going to be too hot for any exertion of any kind.
Um, I went home on my lunch break and discovered this: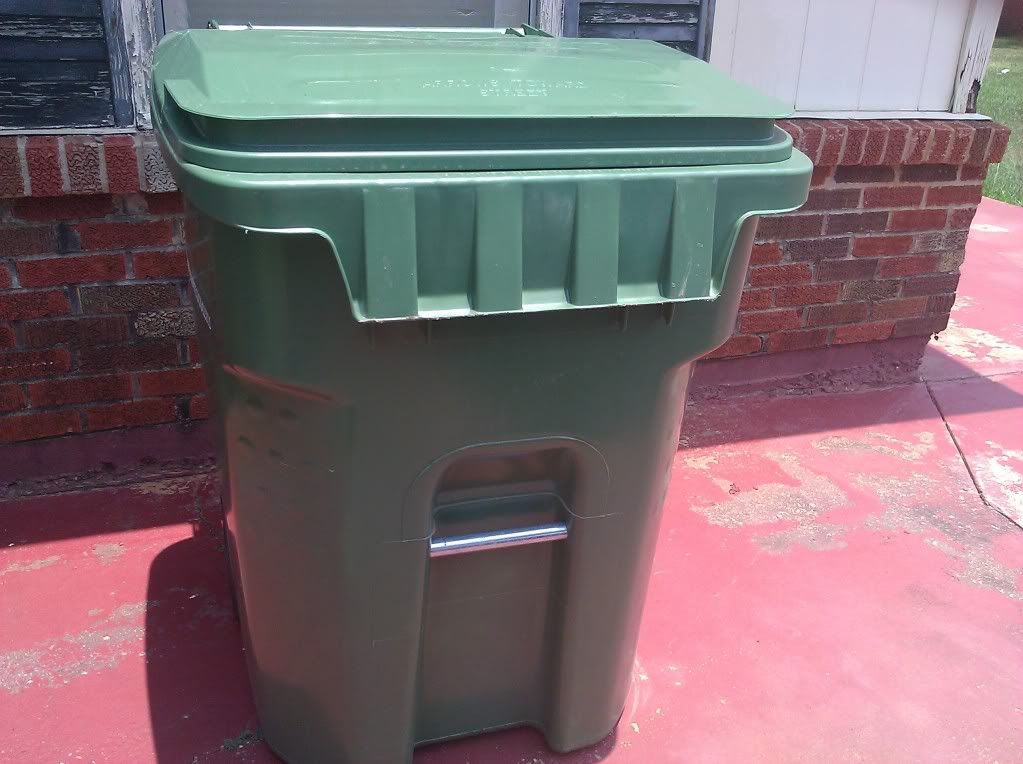 So now my sister can rest. Okay, okay now I can rest.
I think my youngest niece is going to retire me. She is in a play this weekend and she knows everyone's lines including her own and since she is so dramatical like her aunt and her mama it is only right that she become an actress/rocker. Oh, she started a rock band in her aftercare and she is in need of a real guitar now.
Lil Carson is still hanging in there, but it has been a struggle but we all know prayers works.
The heat outside actually makes me want to get in a pool, but those who know me know that will not happen. I got germ issues…and other mental issues but I don't think we need to go into those little problems right now.
If I feel inclined
bored
, I will make some carrot cake cupcakes with a white chocolate cream cheese frosting.
I retightened my hair this week, but now I am looking for more up do styles. Seriously, this hair is hot. And I mean steamy as in my head sweats.
No family antics to report right now for the family trip, yet.
Can someone go to work for me this weekend? I am tired. Plus, it is hot.
Have a great weekend! And yes I am off on Monday, and no I don't quite know what the holiday is and as easy as it is for me to figure out, I want. Everyone needs a day of just plain relaxation.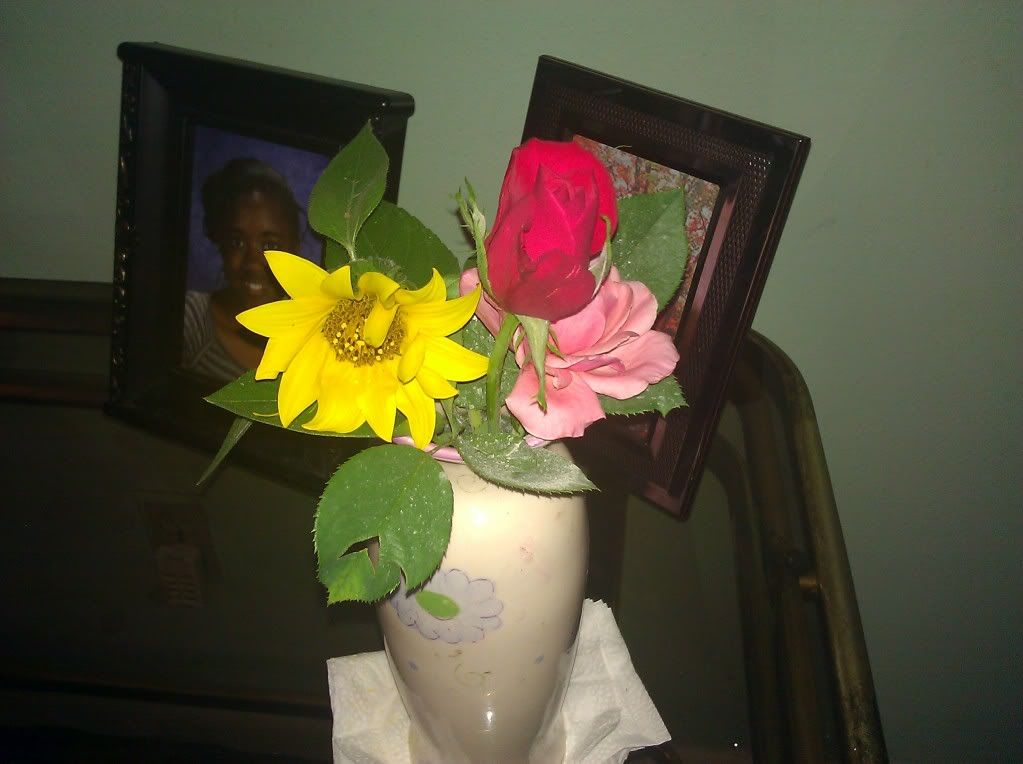 This is at noon today. The red minature hybrid smells heavenly.
Labels: Gardening, Hair photos, Ramblings, Randoms