This Weekend's Waiting on the Rapture Randoms…
So what time zone was this Rapture supposed to happen at 6:00 pm? I am so confused. Probably why I do not watch the news.
Thanks to Mrs. TDJ, who pointed out that if you weren't a google account holder, you couldn't comment on my blog. I never knew, but I have corrected it. Yeah! Now how long have I been blogging?...
I had big ideas of being an extreme couponer, but last Sunday my paper had absolutely no coupons. Maybe I'll try again next week.
We had our book club meeting Saturday. It seems like just yesterday we had a meeting. We have some big things happening in the way of community service this year. Our book for June is Silver Sparrow by Tayari Jones. I love her work. I am so excited to open the first page, because unlike the majority of my book club members, I do not have a Kindle or Book Nook. I am still in love with smelling the pages of a new book and touching and turning every page. Plus, damn it I need page numbers. I am anal like that.
We are having a Girls Night In Summer Cookout meeting at my house. They were asking were we going to be grilling that evening. Of course I was giving them the side-eye and WDTDTA? Because I grill early in the morning because I do not do heat, sun or mosquitoes.
I left the book club meeting upon finishing the benediction and this time I did have a date. LOL!
I sent my sister another cute picture of myself. She says I am over the top and she can't deal. Is she jealous of my vanity?
You should see the full picture of the dress. When I upload from my camera this week oh yeah! I am so vain sometimes.
I made two new dishes this weekend and my sunflowers are blooming. Guess what, I will have some blog posts this week of my old lady antics.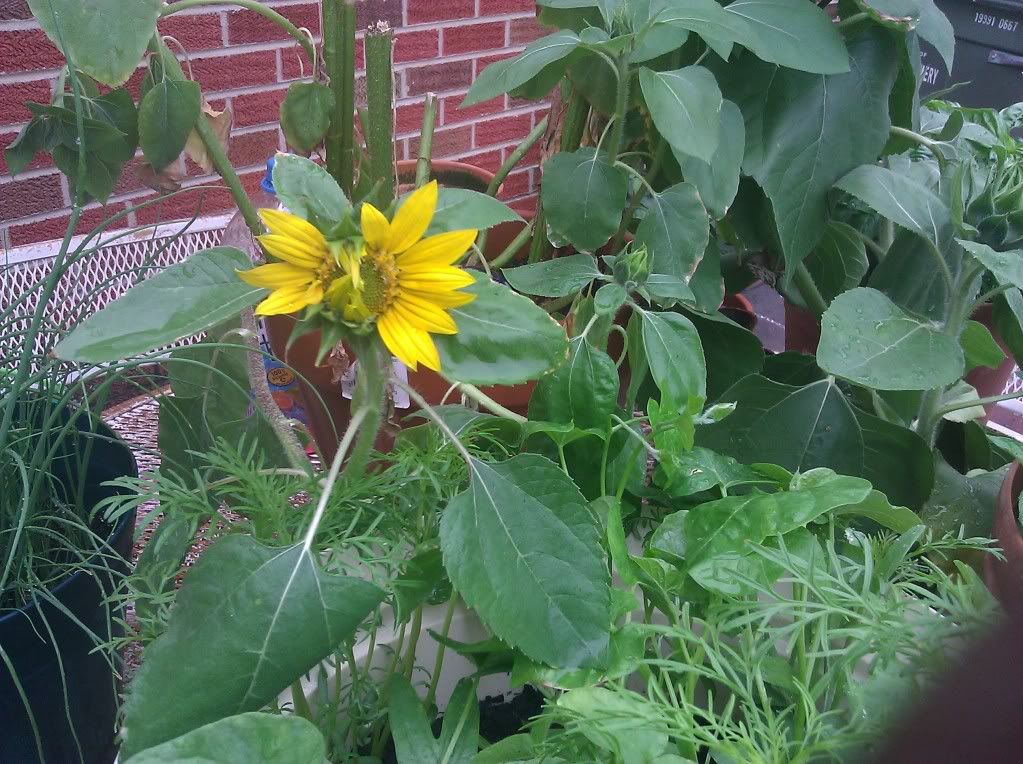 I was so glad my yard guy finally cut my grass because the weeds were touching my legs and I am crazy enough to think it is a snake or lizard so I was getting a bit scared. We have had quite a bit of rain these last few weeks.
I washed my hair today. Why in all that is beautiful and glorious do I dread this process so much? But before I could even begin to wash I spent two hours retightening. Having Sisterlocks ain't easy and don't let nobody tell you different. You still have to do your hair.
I was told I needed to eat because I look as if I am about to disappear. I lost 6 pounds in the last two weeks, but um I had gained 10 during the winter and this go around I seem to be distributing the weightloss differently.
Ya'll Beyoncé's Run the World song will make you do extra laps on the track or treadmill. I did three extra laps yesterday so I could prance and walk to the song. I must have been a sight to see.
I still fool people on the phone with my work voice. I guess I shouldn't use it at home when I answer the phone because some folks are totally confused.
My lil cousin, Carson is still hanging in there. Keep on praying.
The book club is going to New Orleans in September and we will be doing some community services things upon our arrival because the debauchery will begin soon after. I hope we have a very good meeting since we are having a destination book club meeting. Plus, we have several members who have never been to New Orleans. Yeah, we are gonna have some fun.
Did you all see my sister commented on one of my posts?
Hunny Bunny likes my container garden, but she seems perplexed by why everything is growing in pots.
My sister likes to torture my older niece and have her literally in tears. Why must she be so cruel? I even felt kinda guilty and text the poor soul that her mom was tripping and it wasn't true.
Have you ever met someone whose fear of something far outweighs your own, because you don't have a similar reaction. Makes you think, hell I am good with this flying compared to other folks. Geez.
I am embarking on another week of no sugar. Pray for the little children at my 2nd job. And hope the espresso of my morning coffee compensates so I am not miserable on my full-time job.
My muse is itching to write something crazy and I guess I better get on it because he or she can really be off the chain when I do not respond in a timely manner to their gentle and persistent urgings.
Well, it is Sunday I am still here and either I missed the Rapture or Hell is right here on Earth, someone's prediction was off yet again. I am just mad there were folks really believing some regular man.
Have a great upcoming week!
Labels: Authors, Fun stuff, Hair photos, Ramblings, Randoms, Sisterlocks