GARDENING PART DEUX...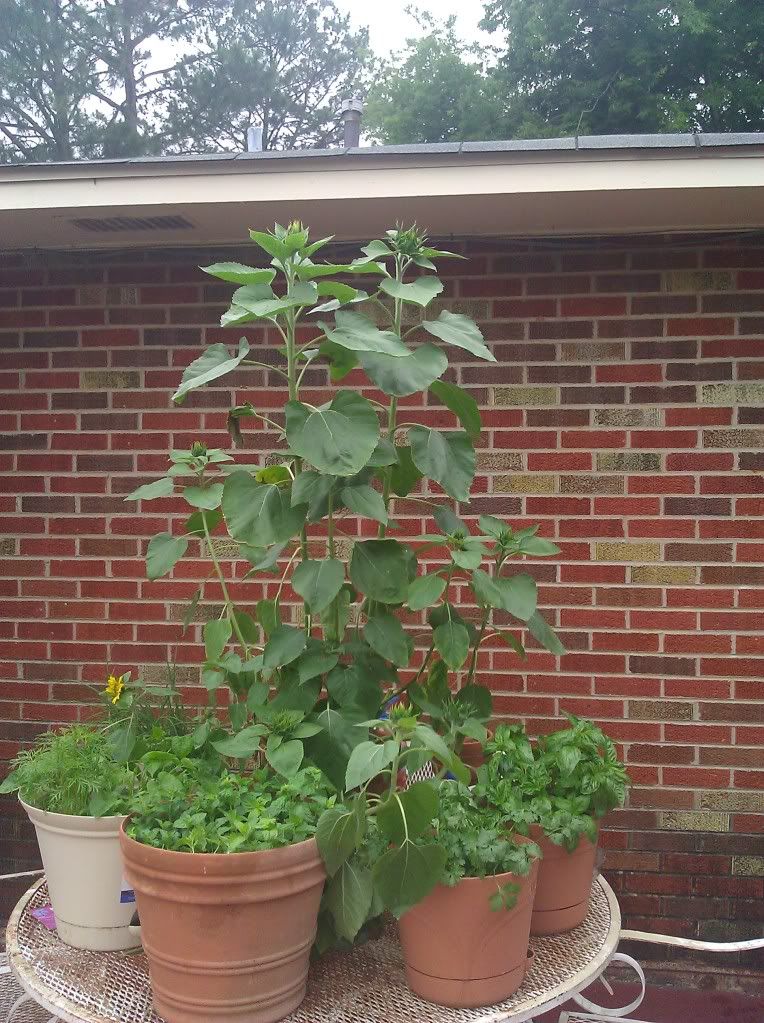 My gardening this year has been quite the success, especially since I decided against planting tomatoes. The drama that ensues after last year's disaster was the only reminder of how much I hate bugs and I am refuse to deal with them.
So as homage to my aunt, I planted some geranium plants and they are quite lovely now and filling up our planters quite nicely. Those suckers fair very well especially since two nights a week I do not get an opportunity to water them twice a day, which is my norm. And with Alabama temperatures the heat can wreck havoc with your plants and lawn. But everyone knows I don't do outside and water grass ain't gonna happen.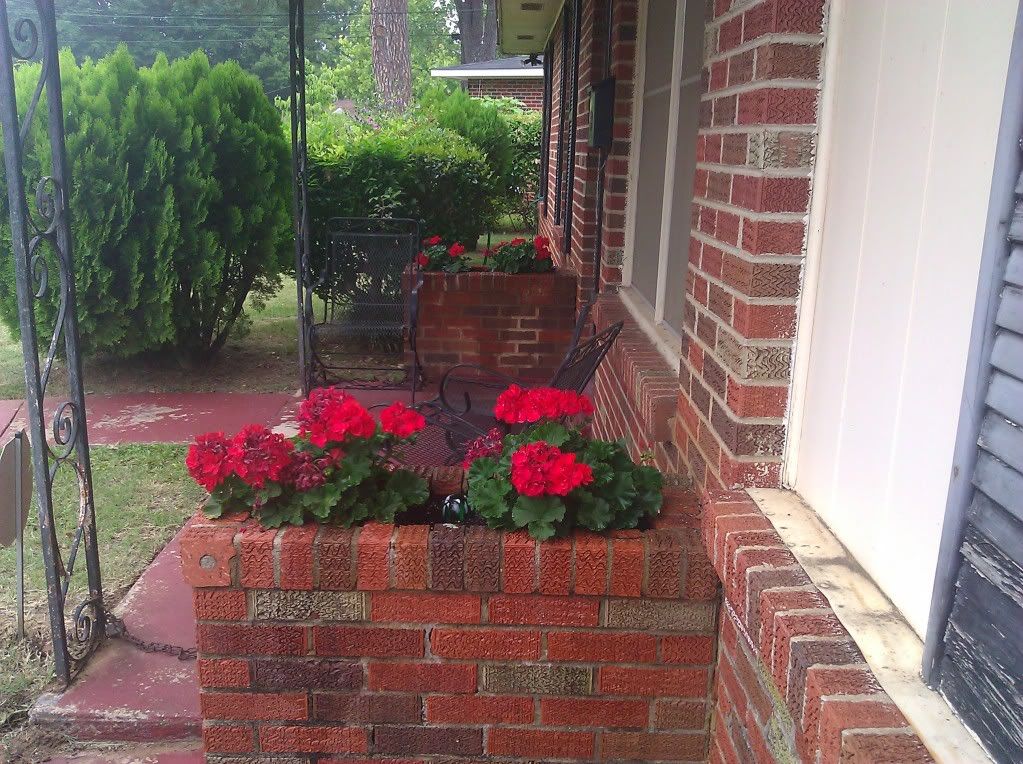 I also planted some roses. A hybrid red rose and a Queen Elizabeth pink rose. Initially, the few buds bloomed and then it looked like they died. Well I got some Rose plant food and followed some online information on pruning and now they are about to bloom again. I have always loved roses and nothing gives me more pleasure then knowing I am growing them myself.
Two types of roses Red & Pink 5/11 (I should have blooms in 2 wks)
As I said in my recent random, my niece Hunny Bunny was confused about why all my plants were in pots. Bless it, but I am not tilling and all that to do a garden in the back yard, lest you forget I plan to get a dog, one day. Container gardening is easier to maintain for me. Now when the plants get too big you have to upgrade to larger pots, but containers aren't too expensive. This year my crop of cilantro, basil, mint, green onions and chives has far surpassed my expectations. My cilantro, mint and basil of last year don't compare to this year's crop. Go me!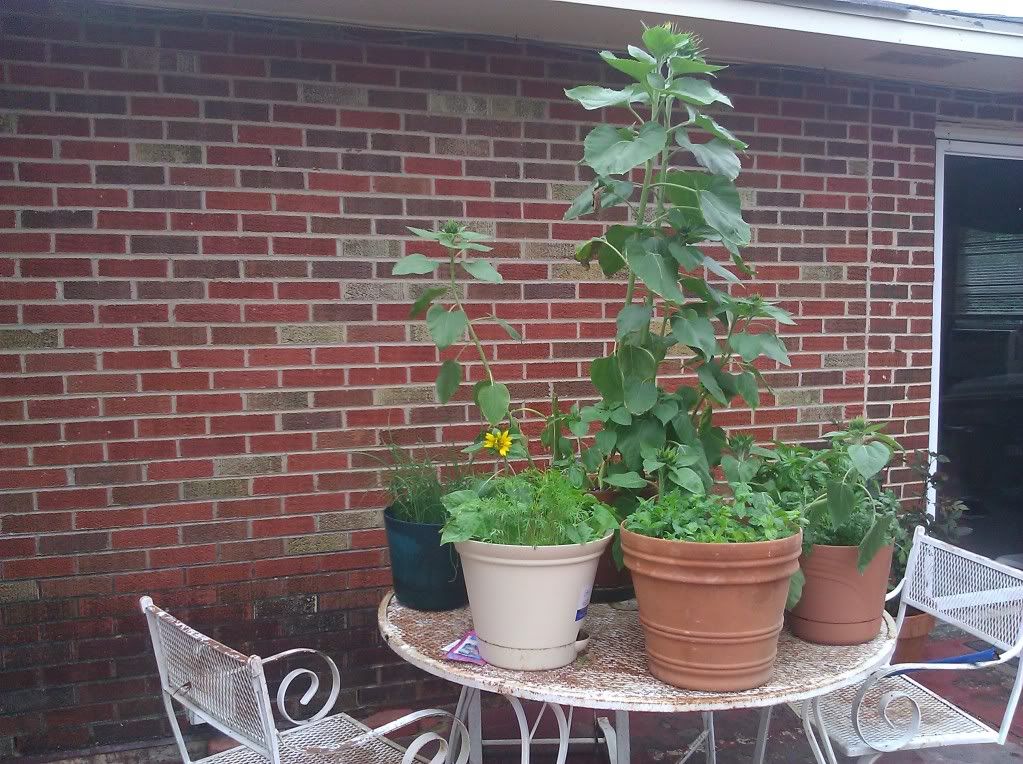 Sunflowers make the meanest of people smile. I grew these so I could smile when days seem a bit sad or I am having a particularly rough day. My sunflowers are huge and it hasn't been easy to grow them either. One thing is I didn't realize I had the HUGE plants so I should have used a bigger container. Next year I definitely will do that. And they take a lot of water. Them suckers, literally suck up water and when it is hot I have had to water 3 times a day instead of just twice. Geez!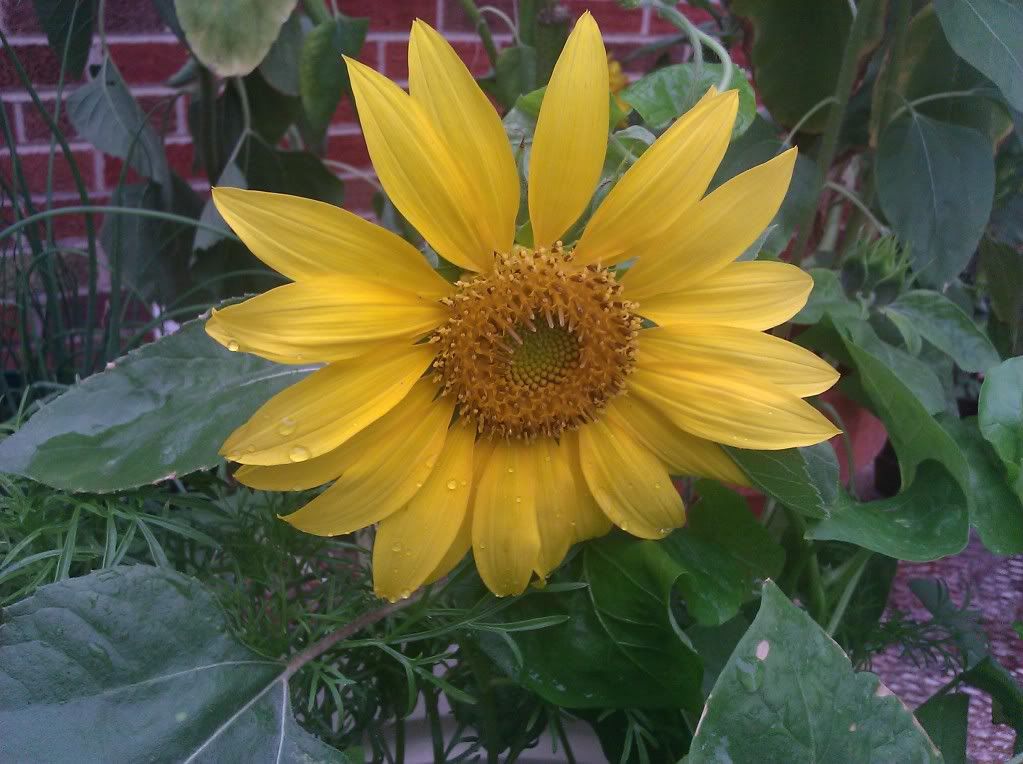 Tell me you didn't just smile!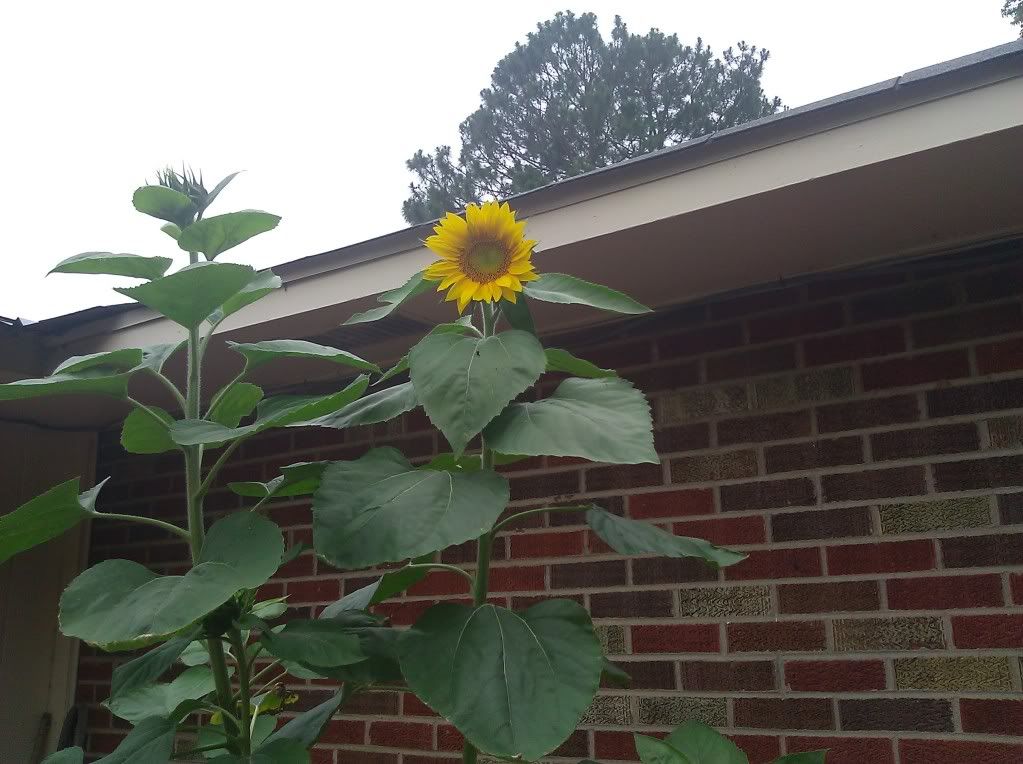 This is one of the biggest of the sunflower plants
My sister claims this type of thing especially my gardening makes me old, I don't care. It gives me something to do because this time last year I was a caretaker and while both are rewarding emotionally and physically, gardening is easier. I mean, who doesn't smile when they see a Sunflower?