Creative Cooking…Shrimp and Sausage Jambalaya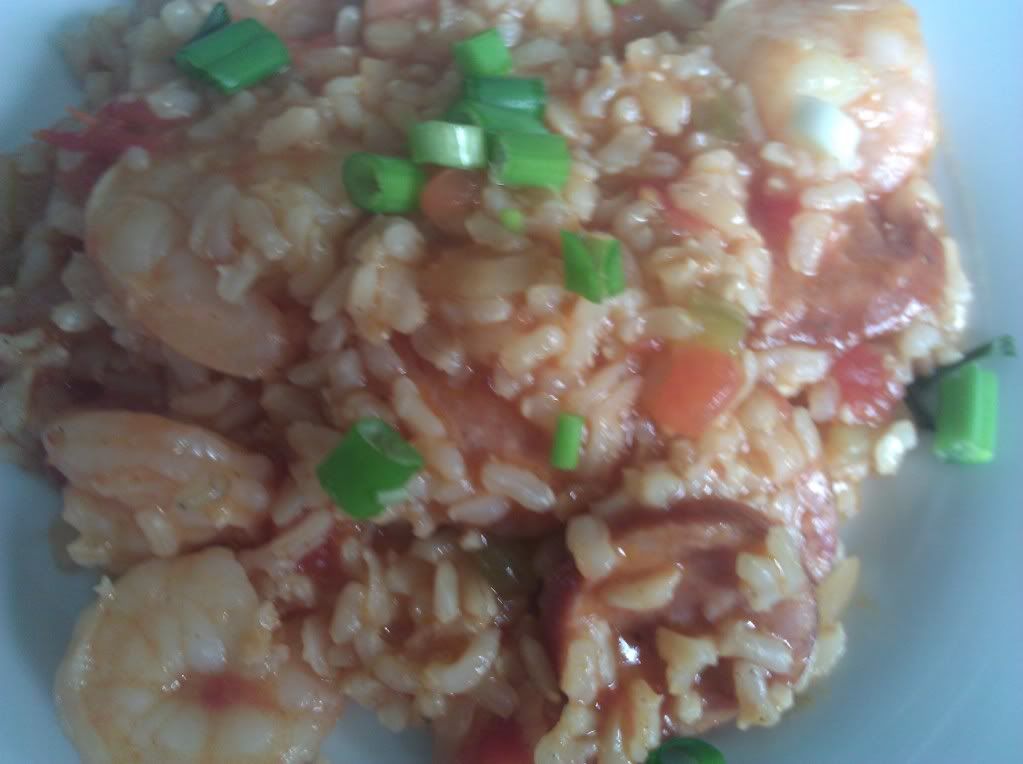 Shrimp & Sausage Jambalaya
Fat Tuesday and Mardi Gras had me thinking about making either Shrimp Creole or Shrimp and Sausage Jambalaya. After looking at the ingredients for both recipes, I decided the Shrimp and Sausage Jambalaya would work for me. Plus, I haven't been cooking much lately, because of the eye thing so this was my first new dish to try after surgery.
Shrimp and Sausage Jambalaya
as adapted from
http://www.louisianafoods.com/
Ingredients:
4 cups of cooked brown rice
1 cup of onion
1 cup of bell pepper
1 cup of celery
4 cloves of minced garlic
2 tablespoons of tomato paste
1 can of diced tomatoes
1 teaspoon of sugar
Tony's Chachere's, black pepper, cayenne pepper to taste
1 pound of peeled and deveined medium shrimp
1 pound of sausage (I used smoked)
1 cup of green onions
1 stick of butter
2 ½ cups of water
½ teaspoon of cornstarch
While I was preparing my jambalaya I cooked my brown rice. The original recipe calls for white, but for a more healthy version, yeah right, I used brown rice. In a large pot, melt your butter and then add your celery, bell pepper, garlic and onion and sauté until onions are wilted. Add your tomato paste and continue to stir on low heat. Add the 2 cups of water, because I am using sausage, which isn't in the original recipe and sugar. Season to taste with Tony's, black pepper and cayenne pepper. Cook uncovered over medium heat for 20 minutes. Add your sausage 10 minutes into the cooking time. Continue to stir. Add shrimp and cooked until shrimp is pink and cooked through. Doesn't take too long. Dissolve cornstarch with the remaining water and add to mixture and cook for 2 minutes. Finally add your cooked rice mixing well. Garnish with green onions. Done!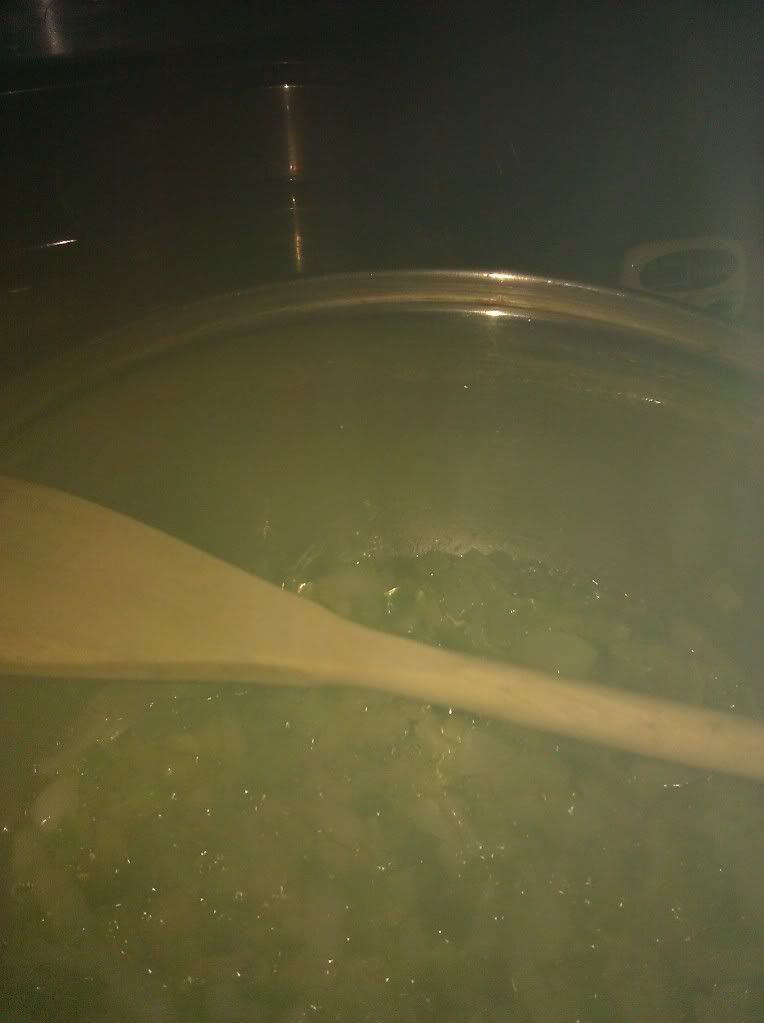 Onions, celery, bell pepper and garlic sauteeing in butter.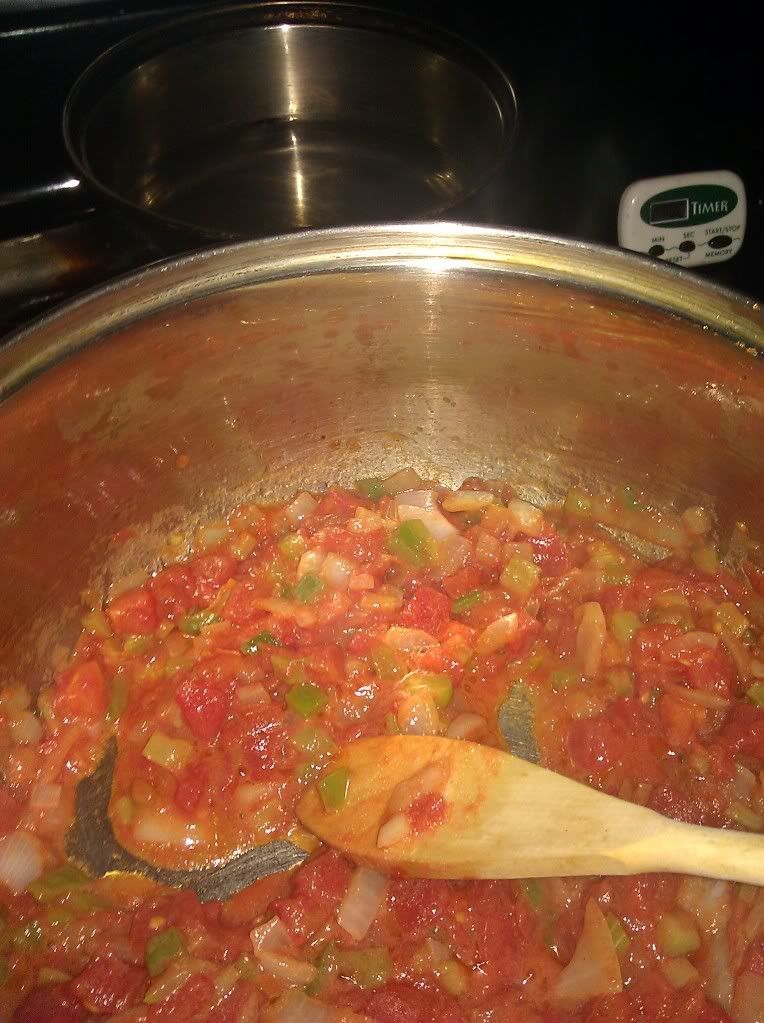 Tomato paste and tomatoes added.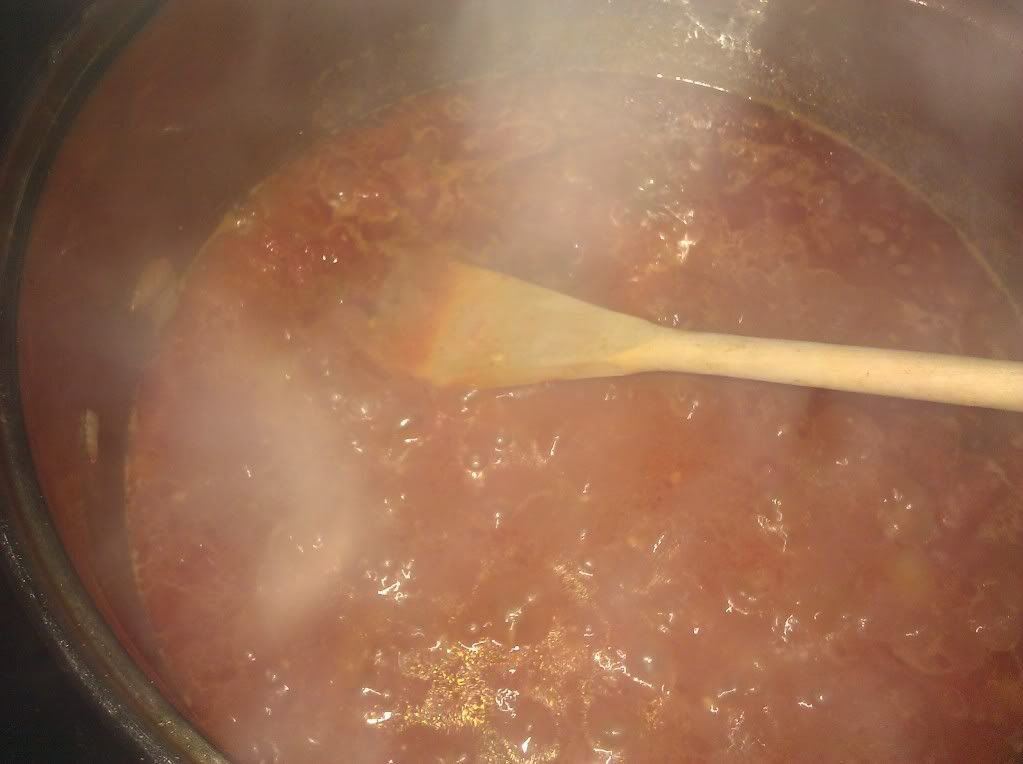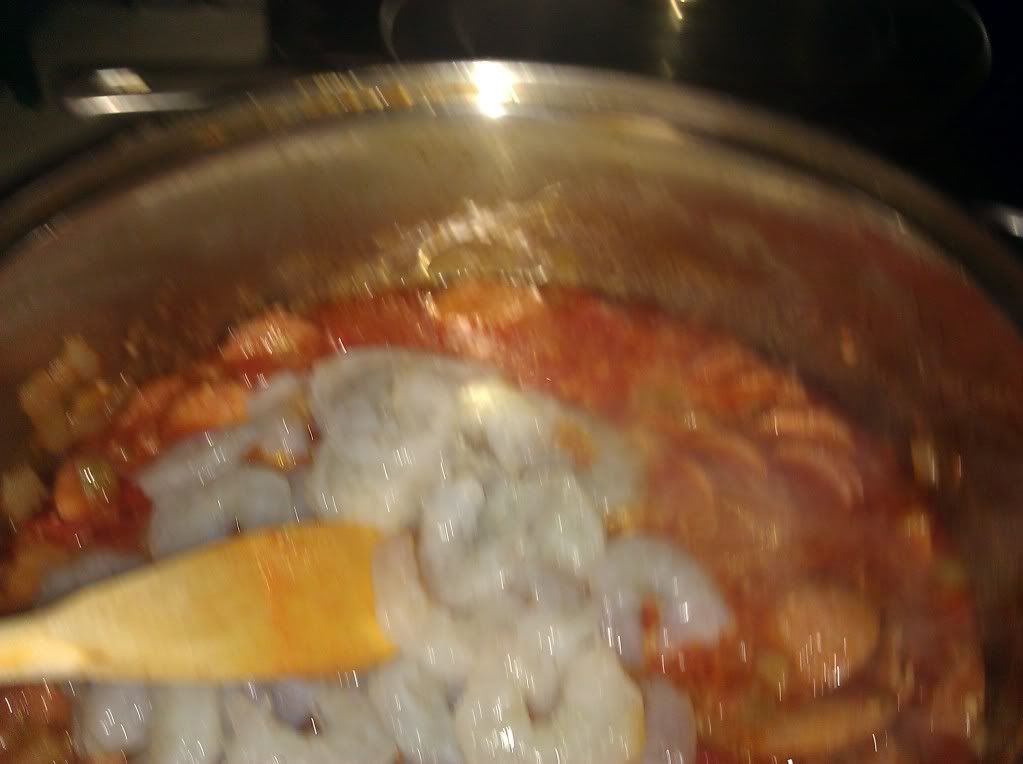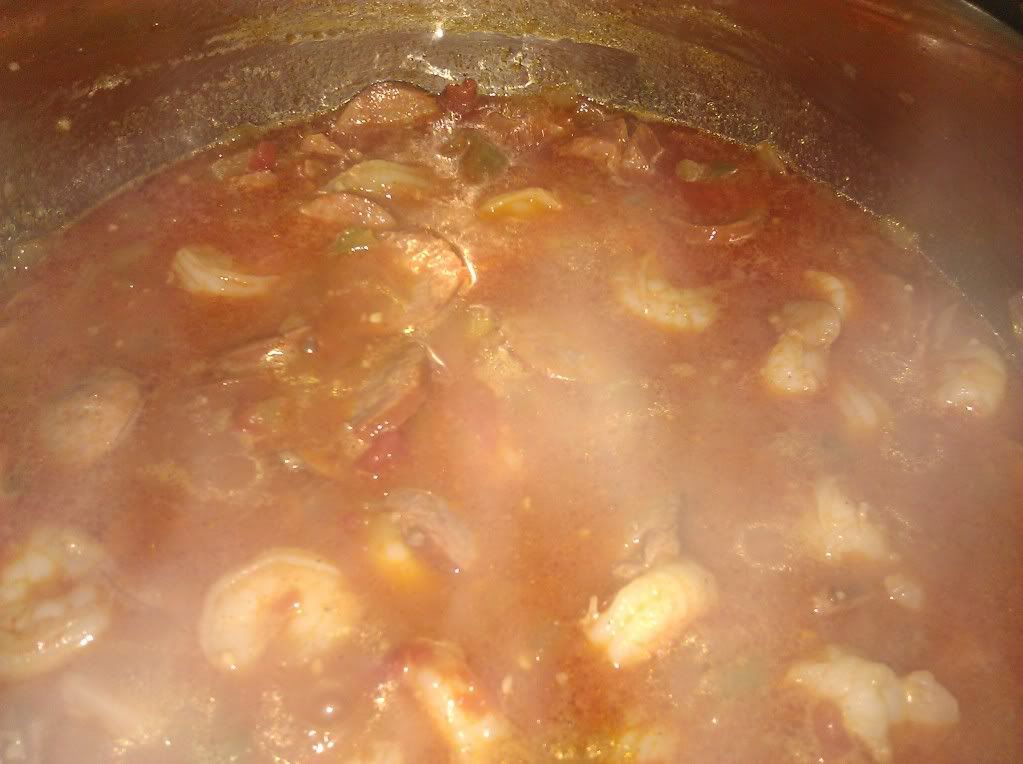 Letting the shrimp cook and flavors marry!
Verdict:
Great! This was an easy and quick dish to make and didn't tire me out too much. I liked that the ingredients were simple. In the original recipe they used parsley and mixed the green onions in the end, but I do not like the taste of parsley, what? I really don't and I figured the onions would taste better as a garnish. I keep Tony's in my house. It is a staple. This dish was amazing. The flavors were so aromatic and worked so well with this dish. It was tasty and filling. I was quite proud of myself. It even tastes better after a day of soaking up the spices. Try it, you will love it! Next year I may try CreoleinDC's gumbo recipe.
Hope you try it and enjoy it as well!