Creative Cooking...Firecracker Shrimp from Pioneer Woman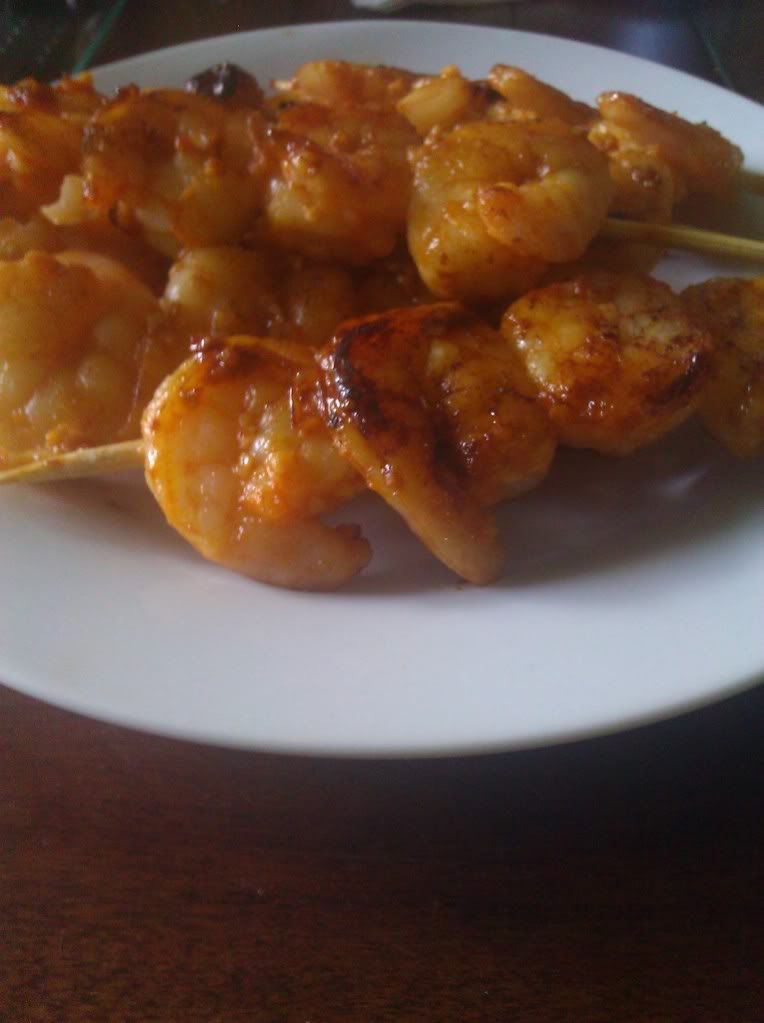 One of the reasons I like Pinterest is because I am able to lust after food pictures and find new recipes to try. So when I saw the picture of the Pioneer Woman's Firecracker Shrimp and realized that I had all the ingredients at home to make them, I was hype about trying this recipe. The Pioneer Woman also has a show on the Food. Network. So make sure to check out her website for other good recipes to try.
Ingredients:
1 pound of large shrimp (only had a pound of medium)
2 tbs of Sriracha Chili Sauce
2 tbs of Olive Oil
1/4 tsp of salt
2 teaspoons of sugar
4 to 5 cloves of pressed garlic
I followed the recipe pretty much as written, but you know I keep minced jarred garlic in my fridge. What? I am lazy sometimes.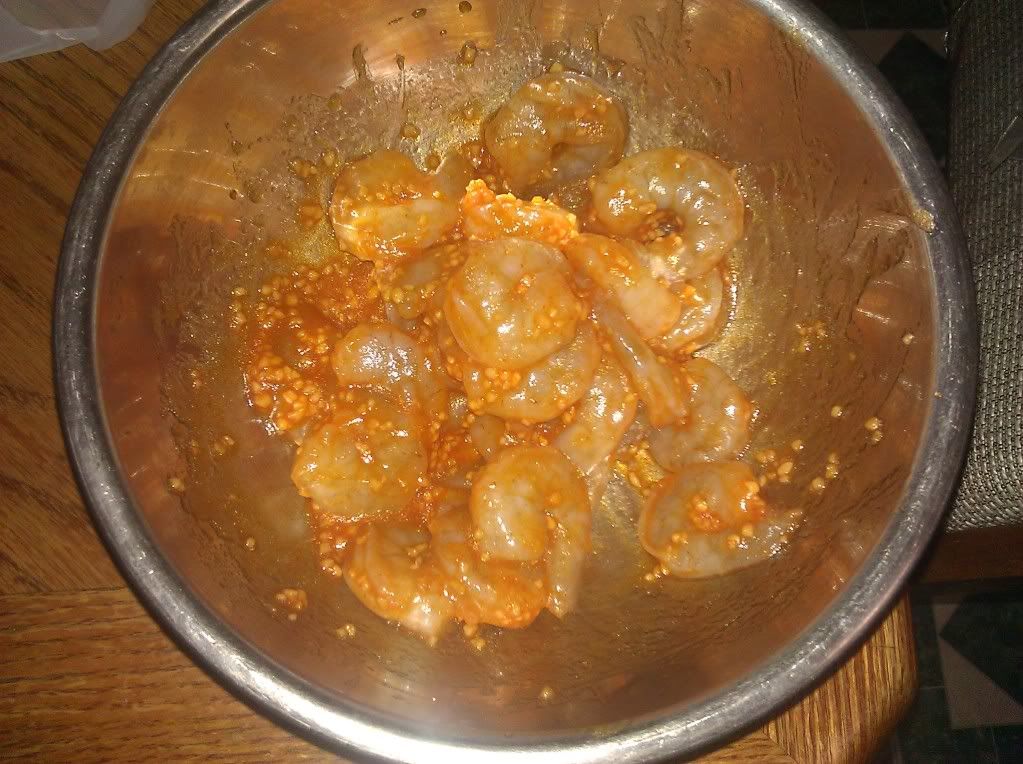 Shrimp in the mixture right before marinating.
Anyway, I mixed all my ingredients except for the shrimp together in a small bowl and then added my shrimp and then placed in a ziplock baggie to marinate for 2 hours.
Grilling on my grill pan.

Using my grill pan I heated it up and since it is a nonstick kind I didn't have to oil it up. After skewering my shrimp, with skewers that had soak for 30 minutes, I place the shrimp on the pan and got to grilling. Took about 4 to 5 minutes to do with me turning them halfway through. I got the nice little burn marks from the carmelization so they looked great.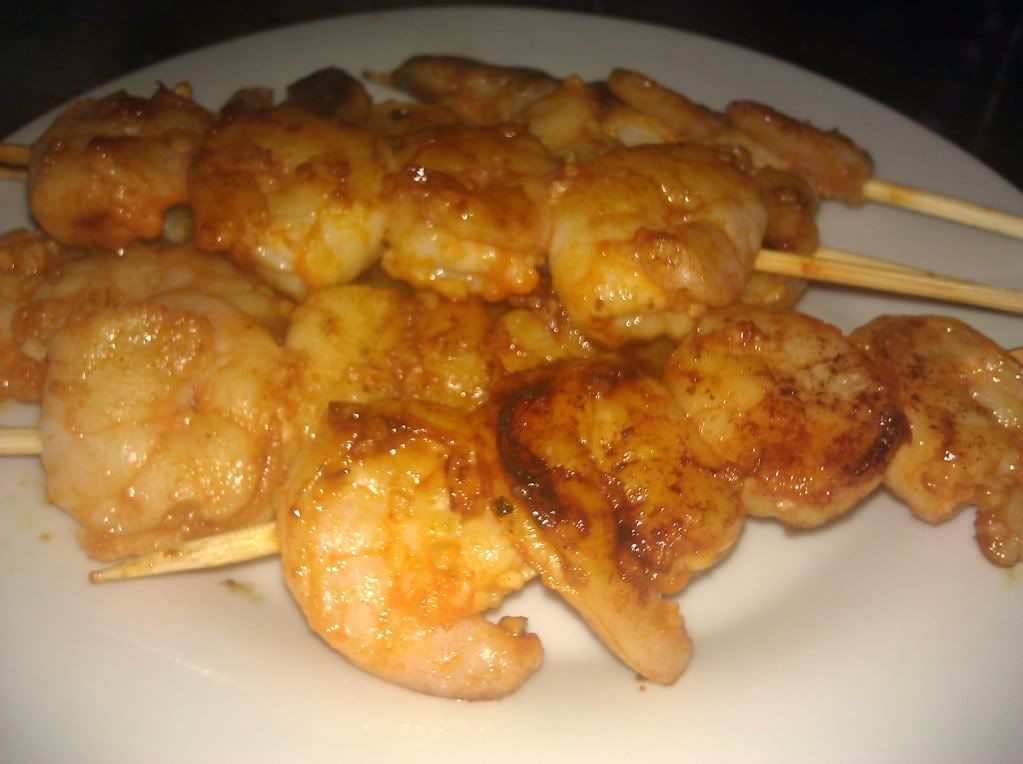 Verdict: An absolute winner! I enjoyed them and wished I had done more. The flavor was spicy and sweet and fingerlicking good. I could actually see myself doing these with scallops and shrimp together. Sounds yummy, right? So go out and try this one. Very easy to prepare and very tasty.