Creative Cooking...Garlic Brown Sugar Chicken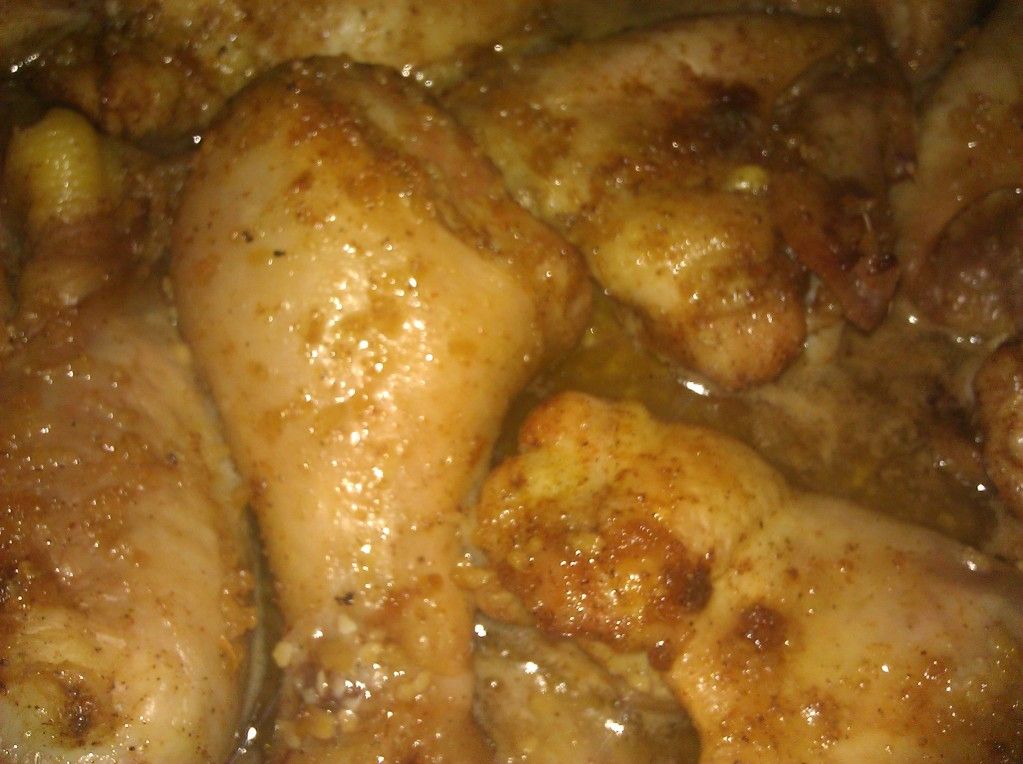 Garlic Brown Sugar Chicken

This particular recipe has been floating around Pinterest for a while, so when I thought about fixing a "Sunday" dinner, I figured this would a good and easy dish to prepare. And for the most part, it is. With a few ingredients, you can easily have this done in a hurry. I am using the version as it appears on
Home EC 101
, as adapted:
Ingredients:
1 stick of butter
3 cloves of garlic
1 cup of brown sugar
Chicken
Season to taste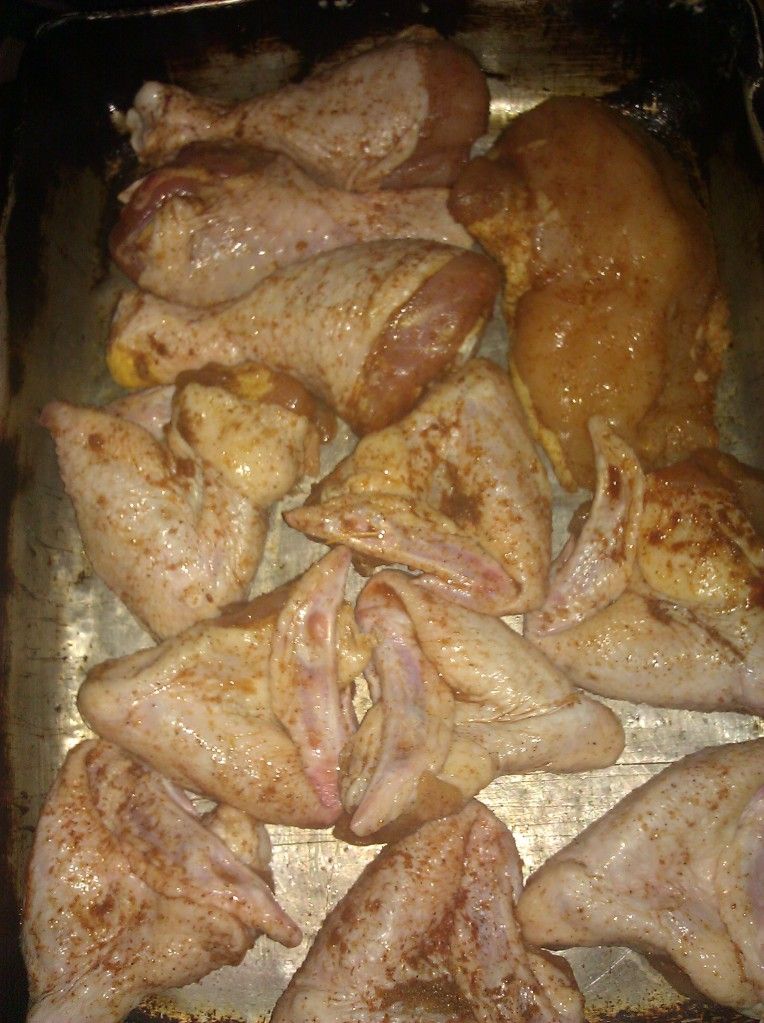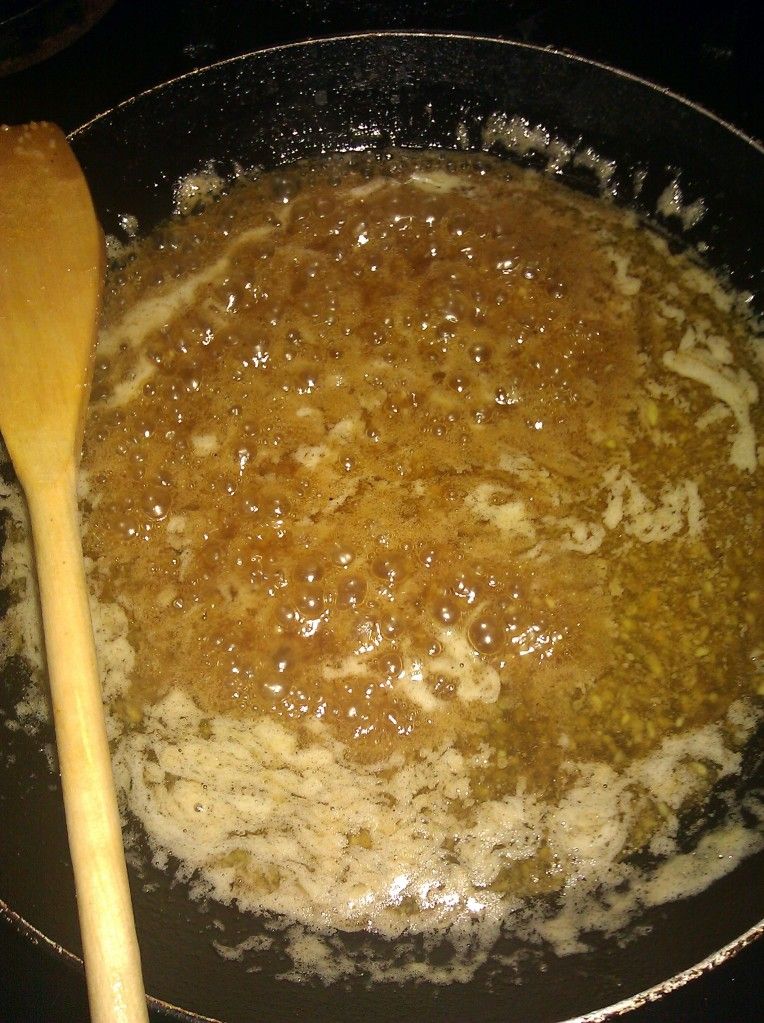 Brown sugar, garlic and butter
I used wings and legs for this dish (and one lone chicken breast), because that is what I had on hand. After washing and cleaning my chicken, I seasoned it with my Tony's and place in the refrigerator for a few hours. And a few means the hours I was on my second job. In a skillet, I melted a stick of butter with my garlic and stirred until fragrant. Then I added my brown sugar and allowed it to incorporate into the butter and garlic for about 5 minutes. In a greased baking pan, I poured the mixture over the cold chicken and placed in my preheated oven of 350 degrees for 40 minutes. Easy peasy.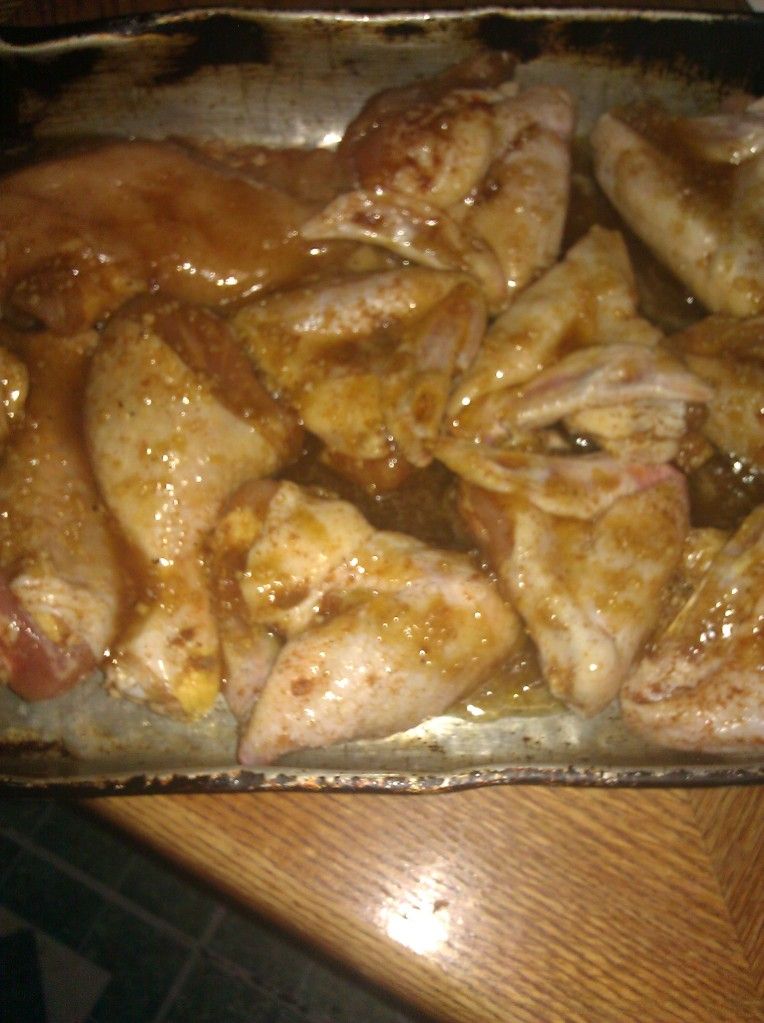 Brown sugar, garlic and butter poured over chicken parts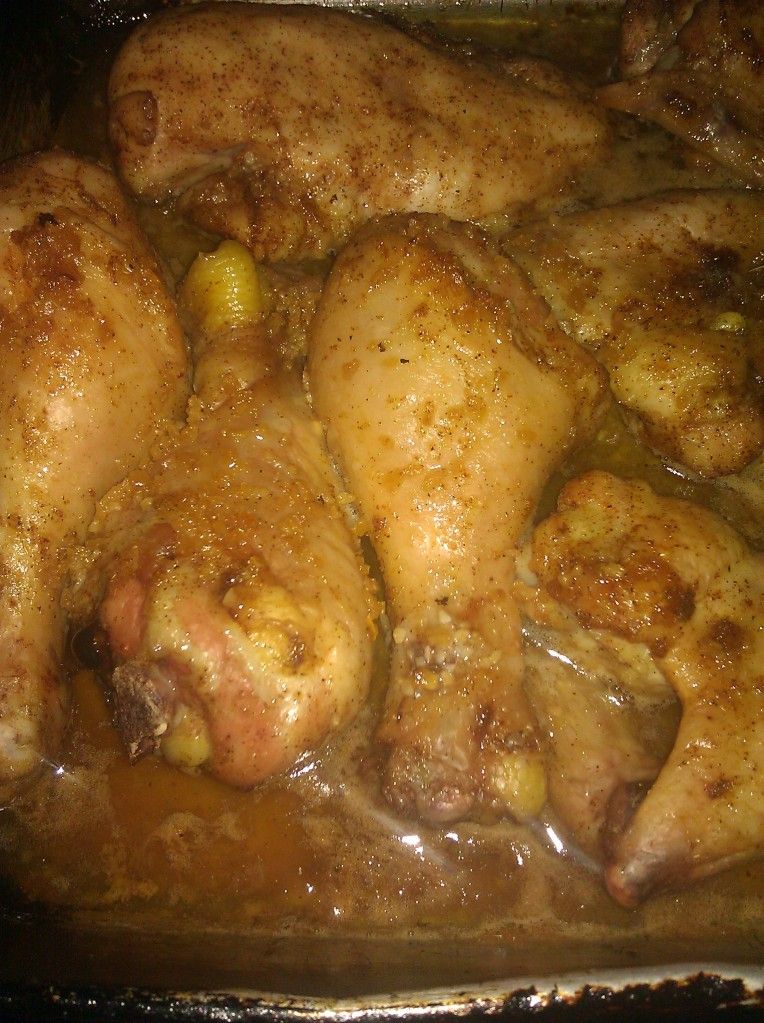 Fresh out of the oven you can see the garlic very well.
Verdict:
The chicken is quite tasty; however, my dish of chicken didn't look anything like the pictures posted on Pinterest. I started to do one of those Nailed It pictures which show the obvious disasters of the dish. The dish was not disastrous by any means, but I think I should have broiled the chicken for a few minutes before taking it out of the oven so I would have some charred pieces of garlic and a more caramelized coating on the chicken. I will probably do this one again and see what happens. All I know if my lunch this week has been quite tasty and aromatic…LOL!