Creative Cooking - No Bake Cheesecake Plain & Key Lime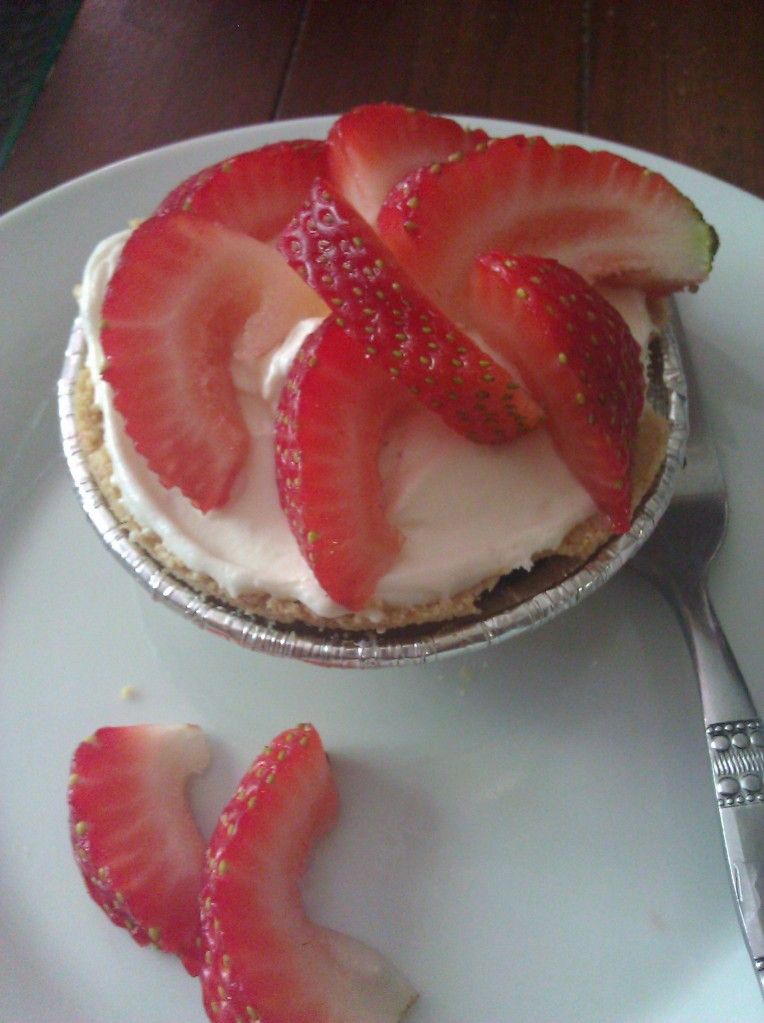 No bake plain cheesecake topped w/fresh strawberries
I am not a fan of cheesecake. The only cheesecake I have ever eaten was at a hotel in Atlanta that served a Key Lime Cheesecake with White Chocolate and Raspberry Sauce. It was amazing and it wasn't until I was finished that someone told me it was cheesecake and not just a pie. Alas, I felt deceived and haven't really wanted to try a cheesecake, but I said I wanted to replicate that Key Lime Cheesecake, but first I need to at least try to make one I will actually taste. Yeah, I am strange. So you know I got to googling and it took a minute to find the right one for me to try, but I made some changes. One, until I do the big version I was not going to be making the graham cracker crusts myself, the mini crusts off the shelf would do, plus they are cheaper than graham crackers. I also did the first batch with regular cream cheese and made another batch with lower fat. So using one batch I split it in half and made a key lime set and a plain one with fresh strawberry as a topping.
No Bake Key Lime and Strawberry Cheesecakes as adapted from Real Mom Kitchen
1 – 8 oz of cream cheese
1 – 8 oz of whipped cream
2/3 cup of sugar
1 teaspoon of lemon juice
1 teaspoon of vanilla
6 – Mini graham cracker crusts
2 – Tablespoons of Key Lime juice
1 – Teaspoon of lime zest
Fresh Strawberries
Mix the cream cheese and sugar in the mixer until creamy. Add the vanilla flavoring and lemon juice and mix completely. Taking half of the mixture from your mixing bowl, gently fold in half of the whip cream. Once it is fully incorporated, fill 3 of the mini graham cracker crusts with the mixture. Now for the remaining cream cheese still in your mixing bowl, add your zest and key lime juice and mix completely. Then fold the remaining whip cream into your mixture and finally pour into the remaining mini crusts. Then refrigerate for 2 hours to set. Just put your cut up strawberries on top for the plain version.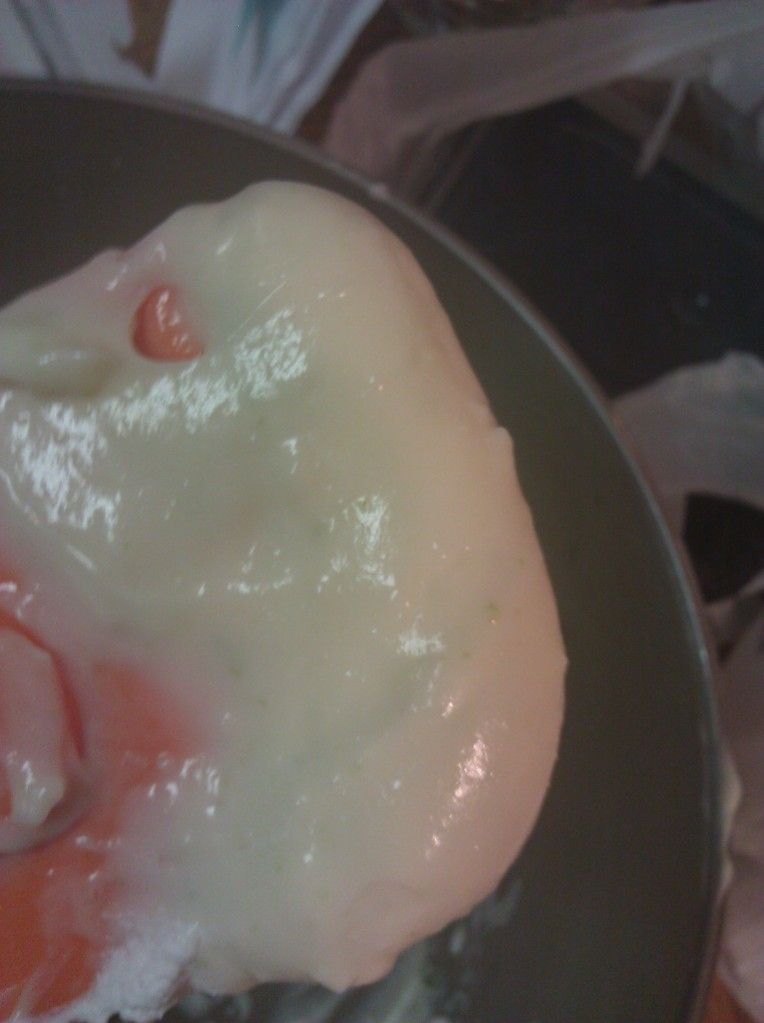 See the flecks of lime zest. Click to get a closer look!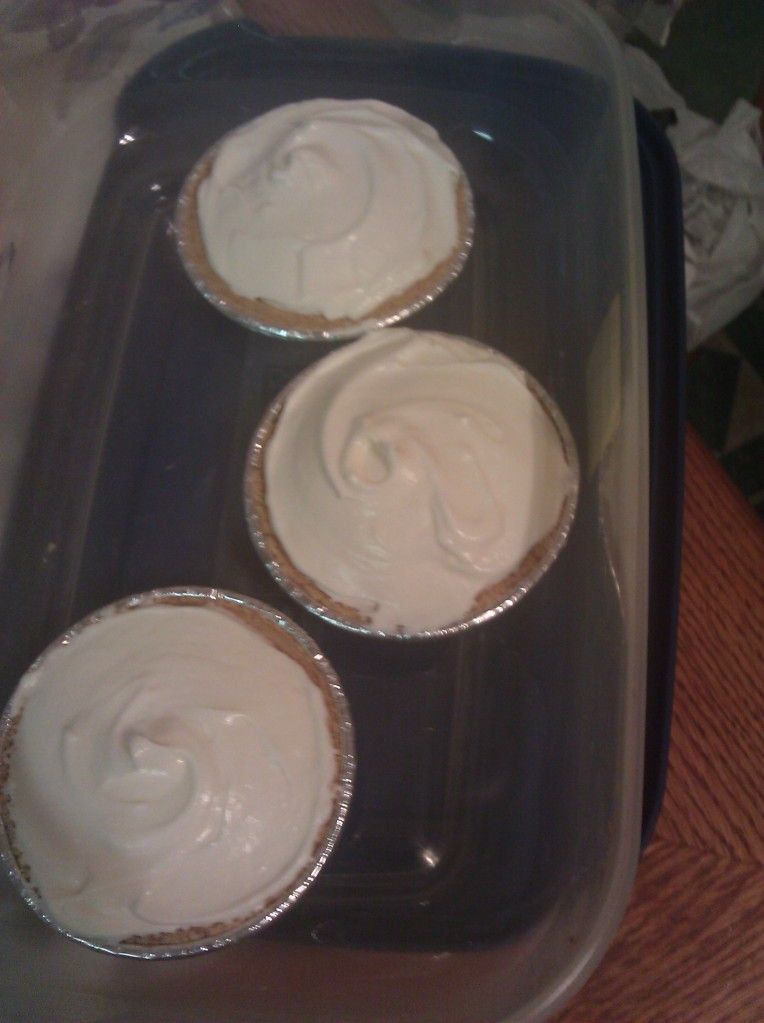 Trying to make them pretty...I tried!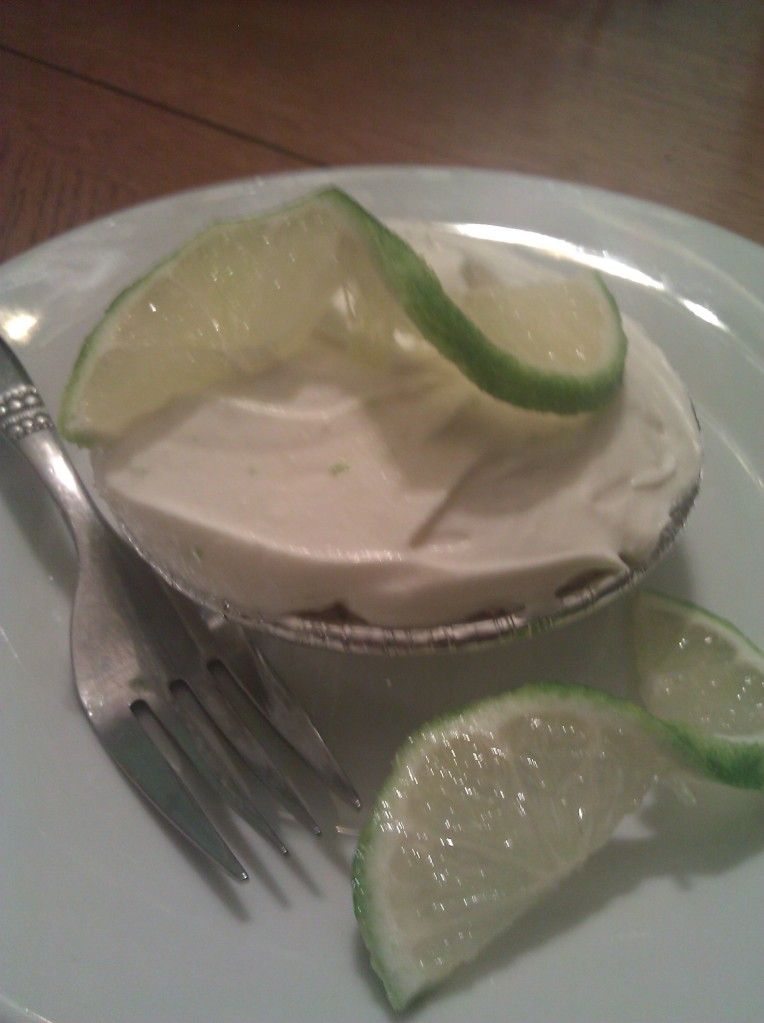 I love this picture because you can really see the lime zest and the limes make my mouth water!
Verdict: I ate it. LOL! No really they were quite tasty and I am glad I went for the whipped cream instead of the condensed milk because it would have been too sweet and I am not sure how light it would have been. I made two version of this recipe one with the normal fats and sugars and a version with the 1/3 less fat cream cheese and fat free whipped cream. Let me tell you there is a difference in the consistency and frankly I suggest you exercise self control and do the original version, because the lower fat content version is tasty the consistency isn't light and fluffy.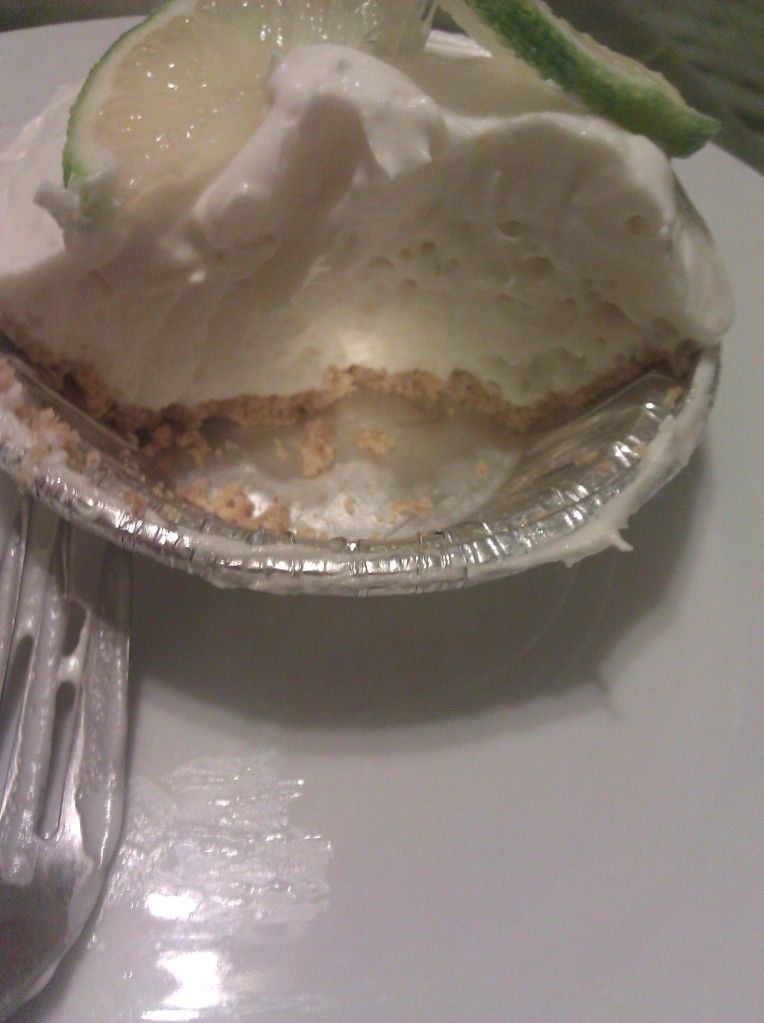 Folding whip cream into cream cheese mixture