Creative Cooking...Triple Ginger Cookies/Snaps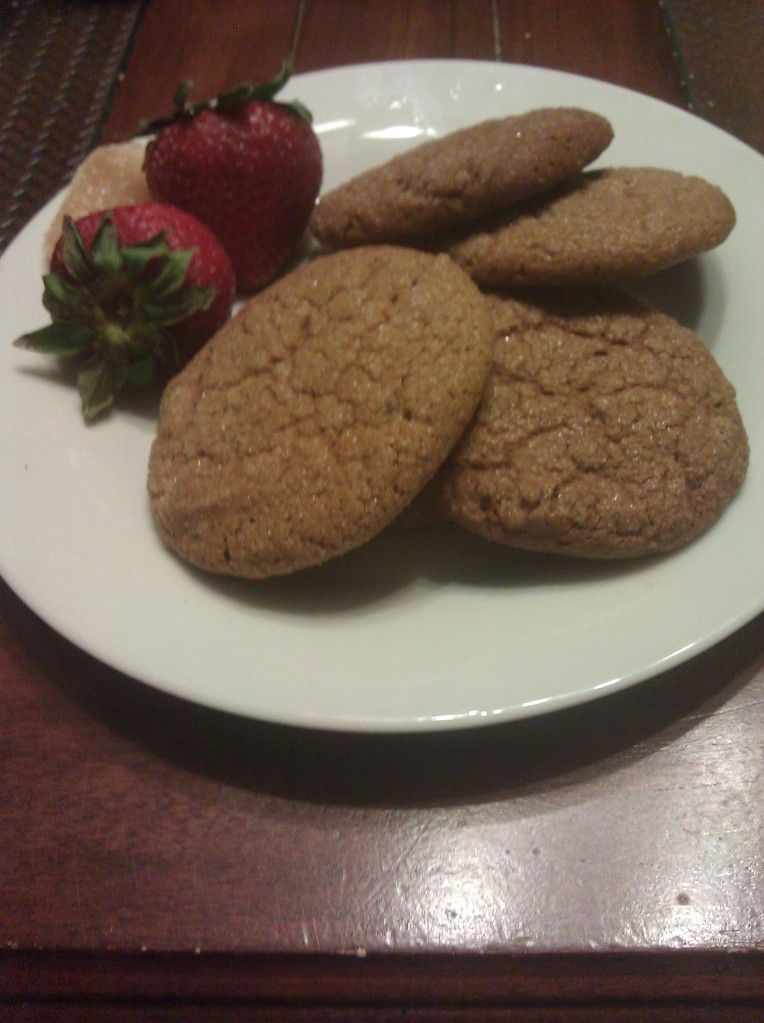 Triple Ginger Cookies or Triple Gingersnaps
Do you ever have a craving for a childhood treat and really want to make this particular treat from scratch? Or do you do like most folks and hit the stores and find a comparable substitute? It has been awhile since I have had any ginger snaps, in fact the last time I had them really was when my aunt used to buy these brown paper bag kinds from the local Dollar Gen.eral. Man, they were so good. You know hard, crunchy, and not too sweet but a nice ginger bite. However, I have never had any made from scratch and when I thought about doing them a couple of months ago, the recipes I pulled up seemed a bit too detailed and complicated. Let's face, I am a lazy baker and I do not like a lot of ingredients and work. Since I love reading blogs, one of the ones I read has a regular blog and a cooking blog and she recently stated she was making her infamous Triple Ginger cookies for an upcoming wedding reception so that reignited my want to make ginger snaps.
Jameil
, also known for her blog the
Record Dish
was my inspiration, but I actually use the recipe from
Allrecipes.com
with small modifications, because you know how I do.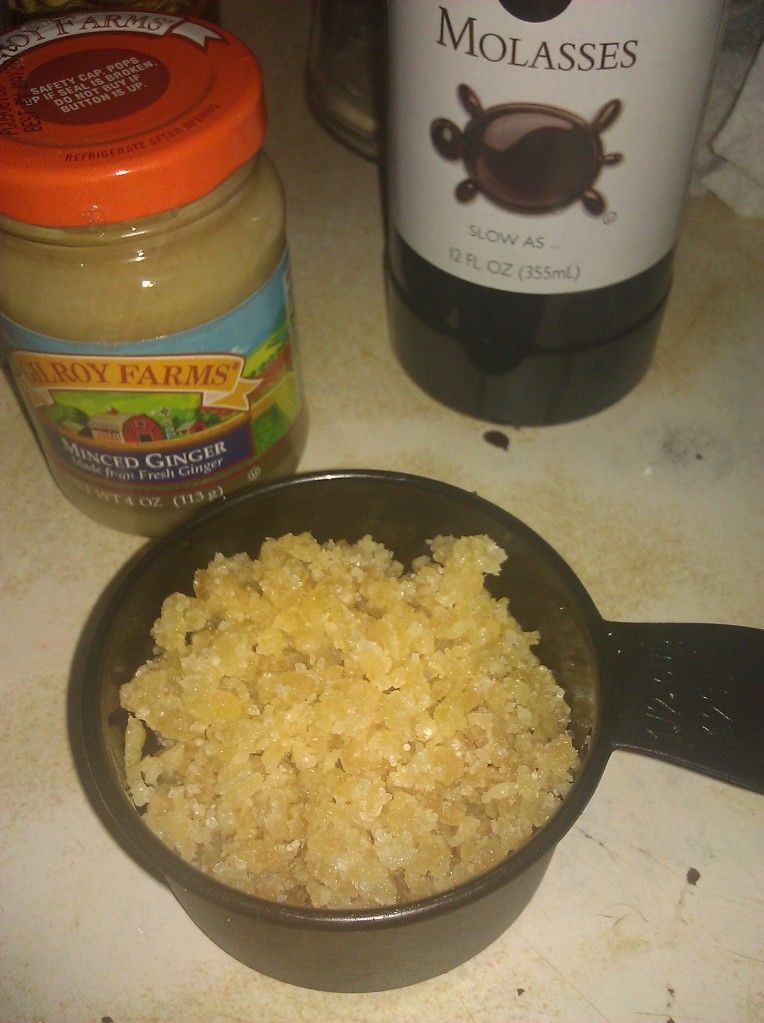 Minced ginger, Molasses and chopped crystallized ginger
Luckily, I only had to purchase three items. I easily found the molasses, which if you are from Alabama or live right here in Montgomery you know about Alaga Syrup, molasses tastes just like it, OMG! Alaga Syrup is made right here in Montgomery and was started over 100 years ago. Anyway, I just had to pass on that little bit of history. But I did purchase some molasses and not having had it before and tasting it, I was taken back in history with its flavor and Alaga Syrup. Now, finding the crystallized ginger was a whole other subject. I found it at my local grocery store in the Asian food aisle. But it took me a while to find it, so instead of getting the ginger root and mincing it I was like forget about it and got a jar, yes a jar of minced ginger. Same thing. Whatever, ya'll know I am a lazy cook.
Ingredients for the Triple Ginger Cookies/Snaps
as adapted from
Allrecipes.com
¾ cups of butter (1 ½ sticks of butter)
1 cup of packed light brown sugar (this what I keep on hand)
1 egg
¼ cup of molasses
2 cups of all-purpose flour
¼ cup of whole wheat flour (I am trying to use up this wheat flour. Don't tell my sister.)
2 teaspoons of ground ginger
2 teaspoons of baking soda
½ teaspoons of salt
1 ½ teaspoons of minced ginger
½ cup of chopped crystallized ginger
½ cup of sugar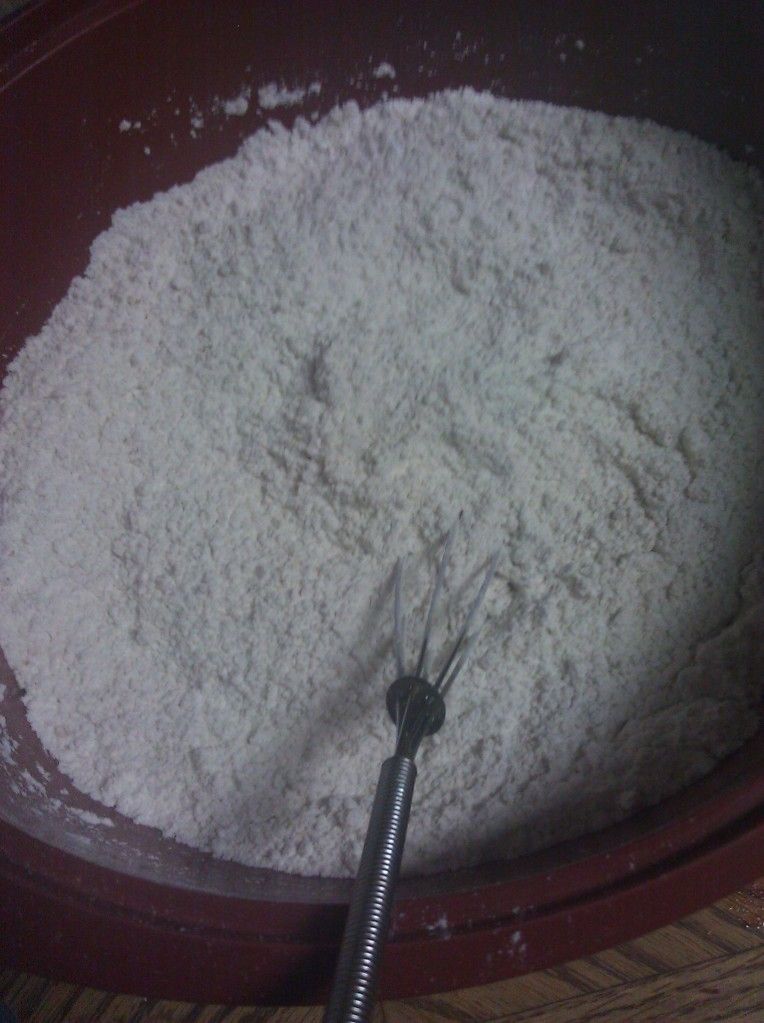 I always mix together my dry ingredients first so I mixed the wheat and all purpose flour, salt, baking soda and ground ginger. I chose to use a small amount of wheat because I had seen several recipes which used wheat flour. After the dry ingredients were mixed I creamed my butter and brown sugar until smooth. Then I added my egg and molasses. And with my mixer on stir, I slowly added my flour mixture until well mixed and added my minced ginger and crystallized ginger. (FYI – I chopped my crystallized ginger in my mini chopper which made short work for me.) Then the hard part, I put the cookie mixture in the refrigerator for 2 hours.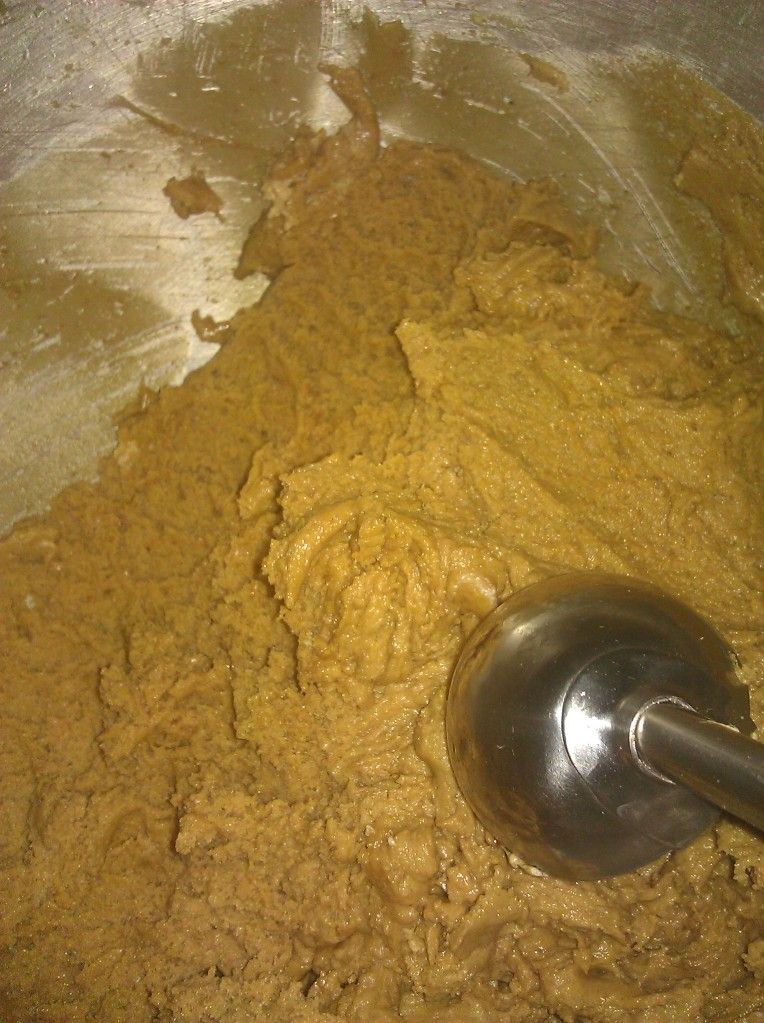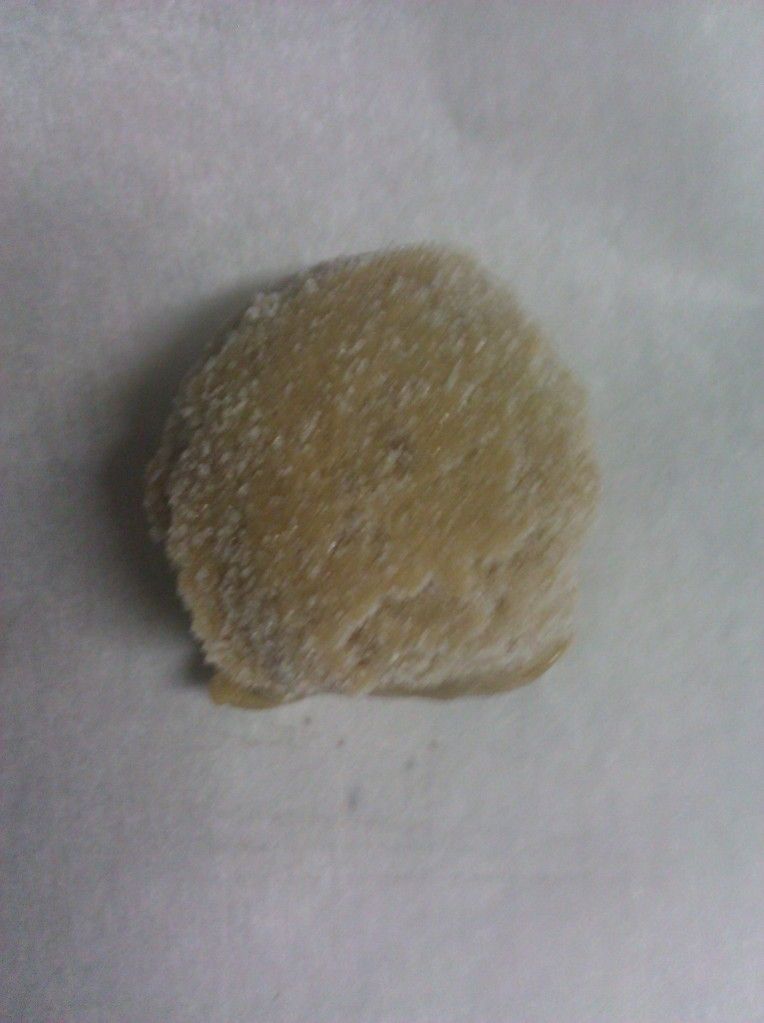 With a parchment lined cookie sheet, and using my cookie scoop, I got a small ball of dough and dipped them in a small bowl with sugar. I tried to space the cookies far enough apart because the reviews from the different recipes and blogs say these cookies spread and they do. Into my preheated oven at 350 degrees for 20 minutes I placed the cookie sheet. I cooked them in batches because I needed to know how soft or crunchy the cookies would be, because I really like ginger snaps so I like them a bit hard. The first batched I cooked for 15 minutes (original recipe calls for 10 mins, but I always add at least 5 minutes because of my oven), those cookies came out nice and brown with a crunchy exterior and soft center. The final batch, which is the crunchiness I prefer I cooked for 23 minutes and they were perfect, I found the 2nd batch I did for 25 minutes was a little too crunchy. So you have to play around with the texture you prefer. The cookies were taken out the oven and allowed to sit on the parchment lined pan for 5 minutes before being put on wire racks for cooling.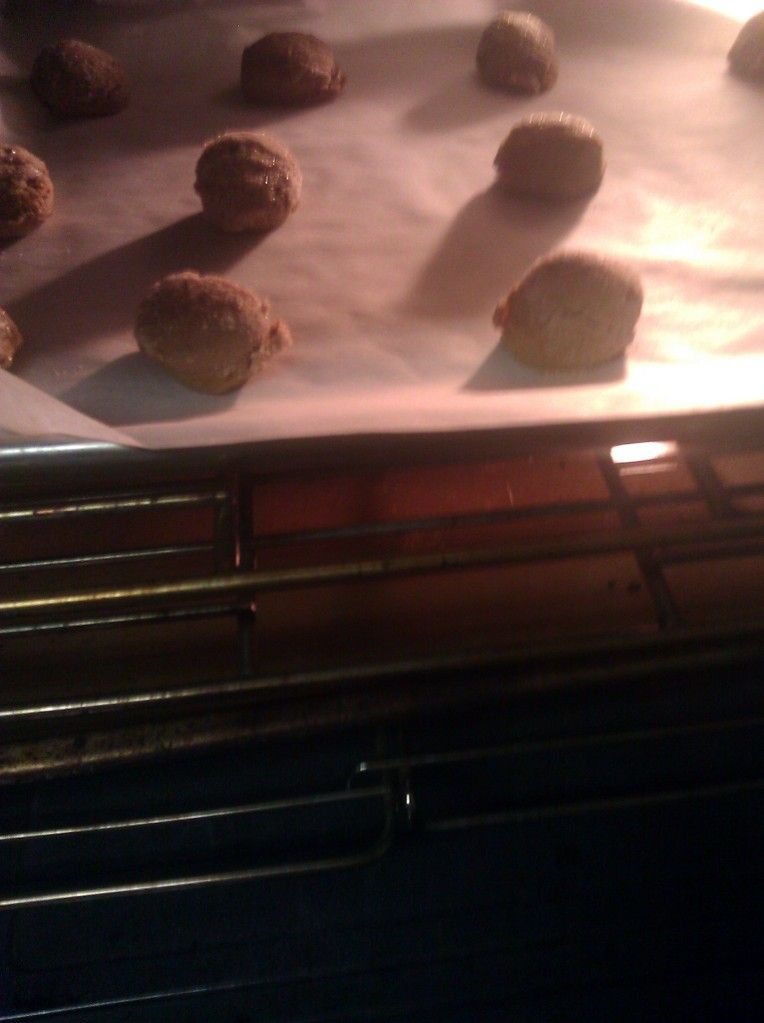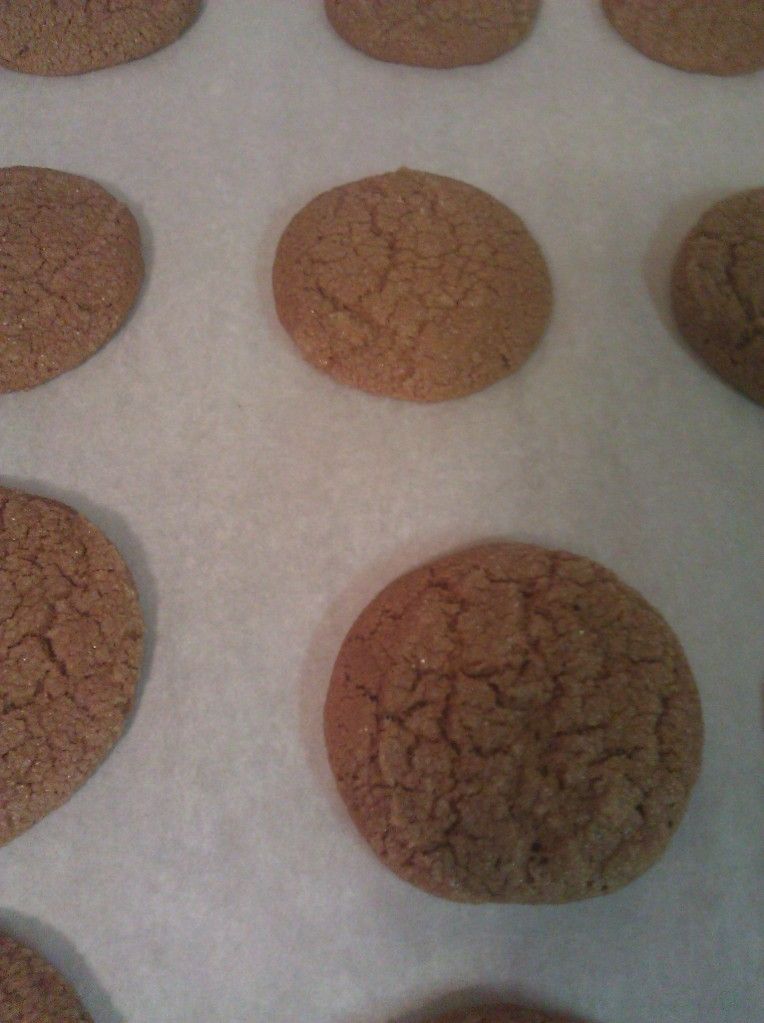 Verdict:
Amazing! I loved these cookies. I do not know if I could even contemplate purchasing gingersnaps again. They had the right amount of crunch and ginger bite without being too sweet, that I love! Absolutely delicious. I managed to get 32 cookies out of this batch. I probably would like to use a smaller scoop next time. The cookies are currently in my freezer in an airtight container, where I can eat them lovingly from the freezer. Got that idea from Jameil's recipe, so they will stay fresh longer. Let's just hope I don't eat them all in short time. Remember ginger really is good for you.
See the crystallize ginger...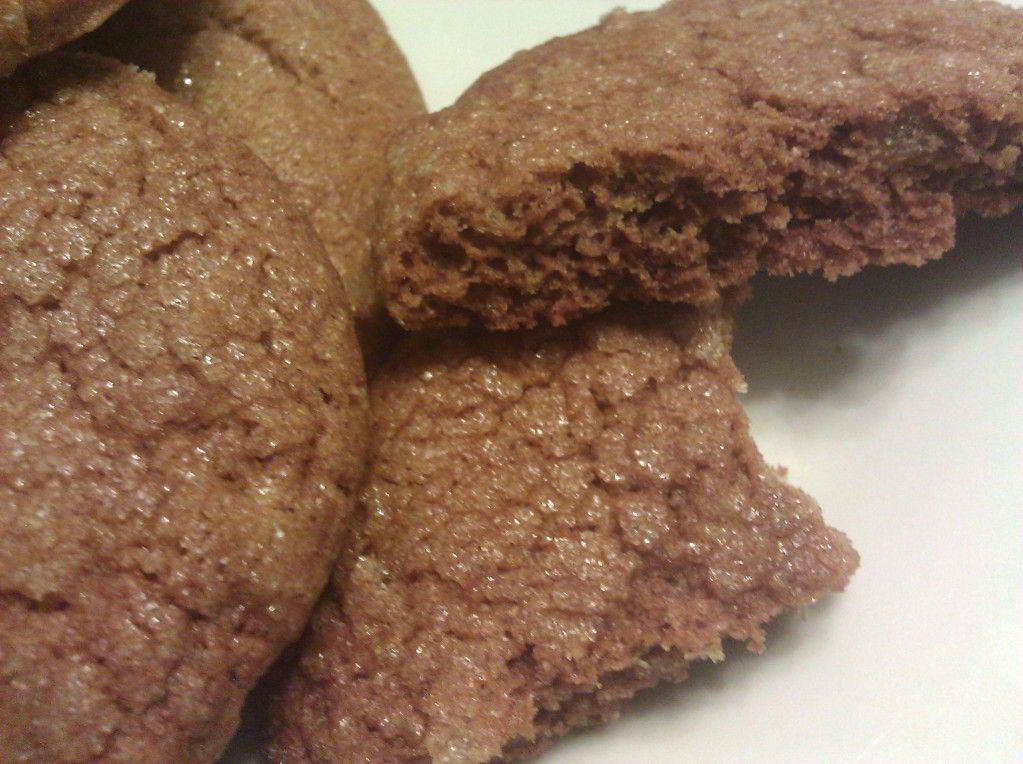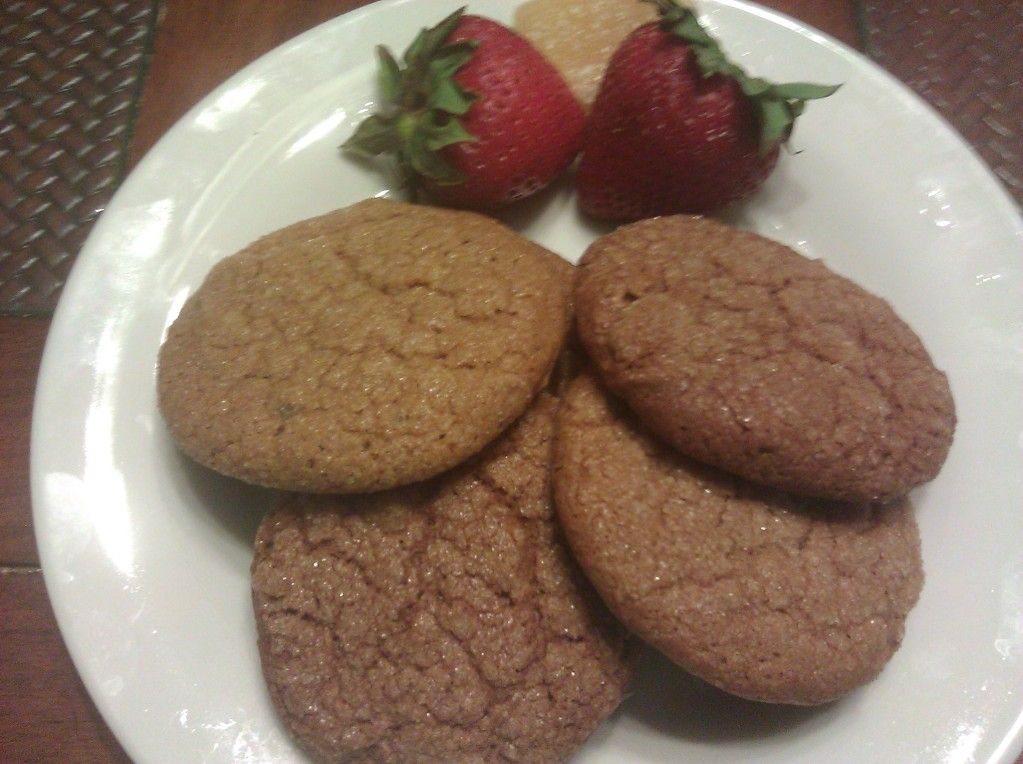 See the diffence in the colors difference between 15 mins and 23 mins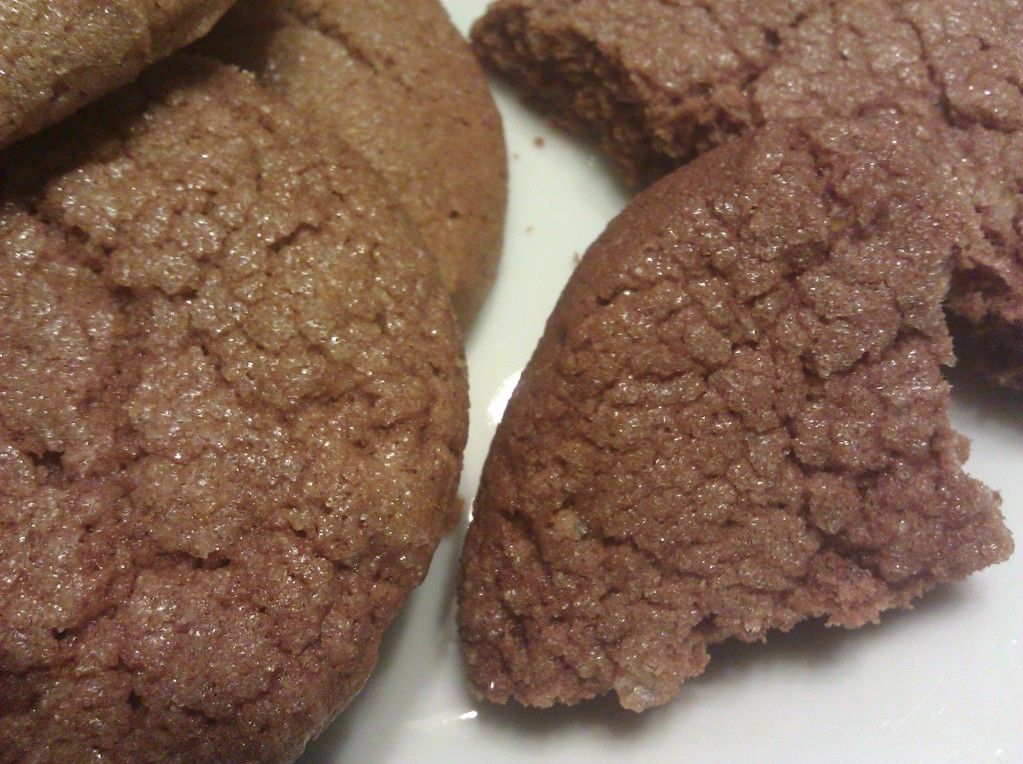 Up close and personal...These were so good!