Creative Cooking...Italian Beef Sandwiches (Crockpot style)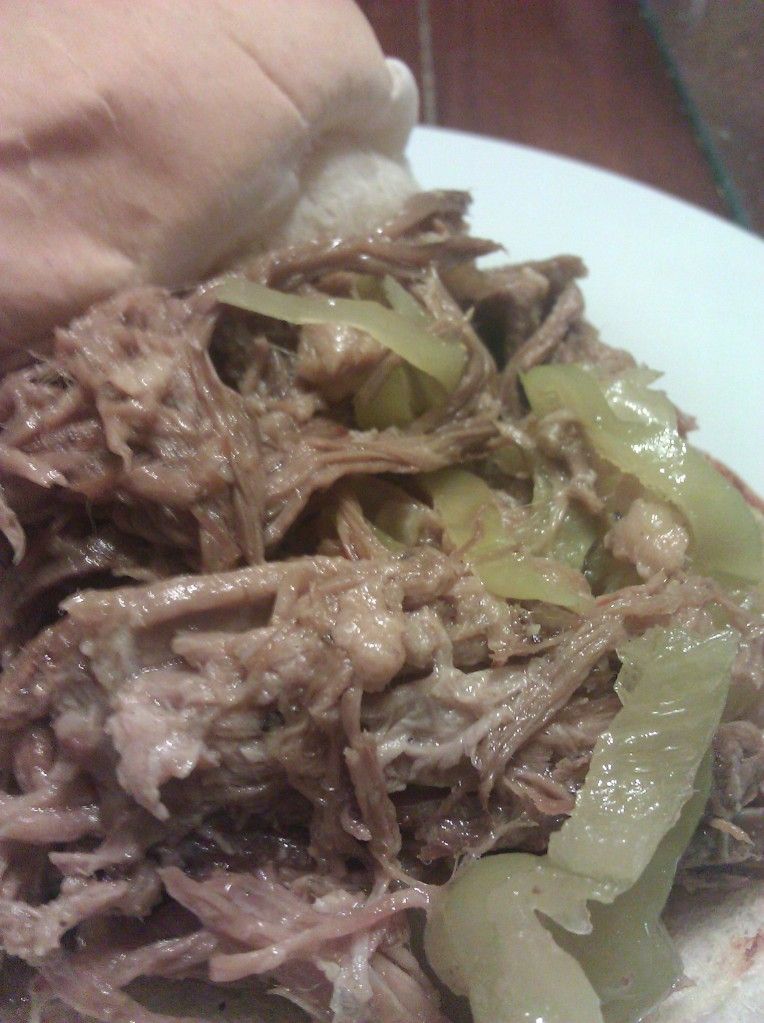 Okay, let's just face it; I love Pinterest because it indulges my inner cooking maven. I see something pinned a number of times, I am sure to try it. This particular recipe is no different. Frankly, I have seen enough cooking and travel shows talking about Italian beef sandwiches and I wanted to try it, but me heading up north isn't happening anytime soon. And since Pinterest was daring me…I took up the dare. And being the lazy cook that I am, I liked the idea there were only 4 ingredients. Hey, don't judge me it is too hot to cook around these parts.
Italian Beef Sandwiches
(Slow Cooker recipe from
Six Sisterstuff.com
)
3 of the 4 Ingredients...so simple!
3 lb bottom round beef roast (I wasn't about to pay crazy prices for beef so I got a 2.5 lb round beef roast – the prices were ridiculous.)
2 packages of dry Italian dressing mix
1 cup of water
16 oz jar of pepperoncini peppers
In your crock pot place your beef roast and then add your Italian dressing mixes and one cup of water. And turn your crock pot on low and let it cook for about 10 hours. The aroma will awaken you from a deep sleep, seriously. About an hour or two before you finish cooking shred your beef, which will be very tender and then add your peppers with the juice. Since I didn't have the full 3 lb roast I used only ¾ of my jar. Serve on a toasted bun or hoagie roll.
Verdict:
I don't know what a "real" Italian beef sandwich tastes like, but this one was crazy good! I am in love with the flavor and taste. The meat is very tender, but quite flavorful. The pepperonicini gave it a nice spicy touch with a taste of vinegar so definitely a party in your mouth taste. I definitely will be doing this again for an easy meal and the flavor only gets better as it sits in the refrigerator. So go ahead and give this one a try.