Boring Randoms...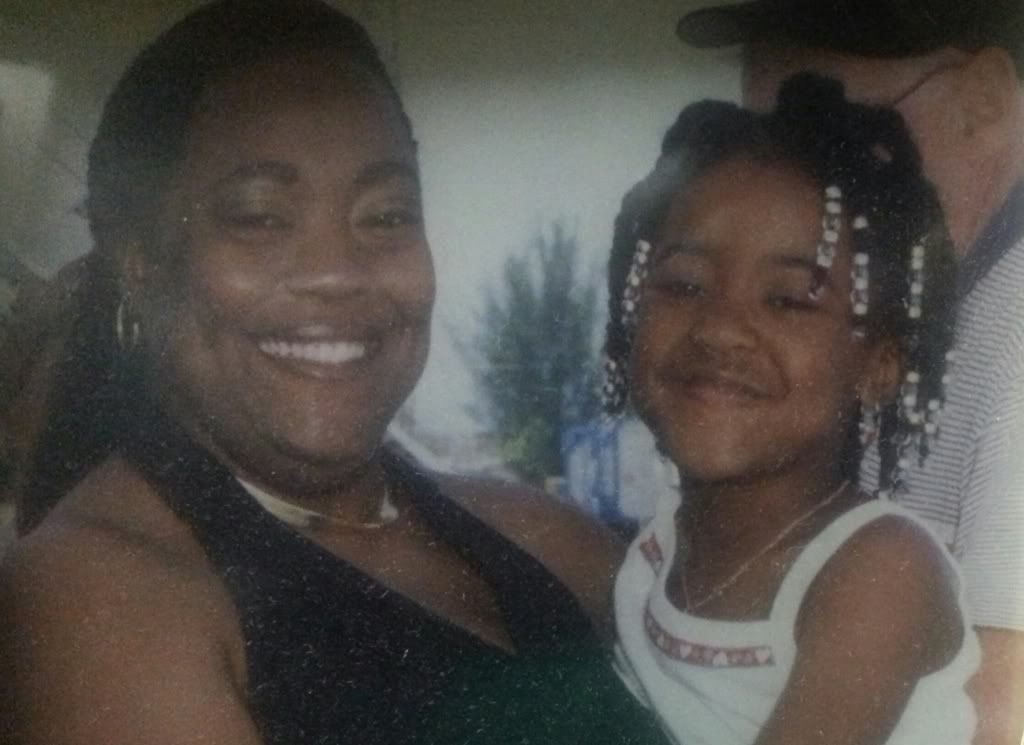 Caitlyn and I...I am feeling real nostalgic. She graduates next month!
Last Weekend…Hell Weekend
Last Friday after doing a pretty grueling workout challenge, I noticed that my knee was sore. Uh, oh! I may have done too much. However, I felt damn good about the workout.
Then I went to the second job and I was short a cashier, which meant I had to work. Did I mention my knee was sore? And the cashier who did show up had to have her knee cap popped into place that Tuesday so we were limping around like cartoon characters.
When I got to the 2nd job the manager was angry and mad about a worker and I will not even say all the stuff she said, but know it was inappropriate. No one over 50 years old should have said the things she did. She even asked if I was tired of hearing the whining and I told her I really was.
The owner's mother called and wanted to speak to the other manager who had just left. Come to find out she had fallen (she is 80 years old) in her garden. So I had to see how far the other manager had gone or I had to go get her up myself, with this crazed knee. Luckily, the manager wasn't on the Interstate yet and she was able to get there and help her. She wasn't hurt, but it so good she keeps her cell phone on her at all times.
Then the worker, who the manager was mad at, said she is thisclose to putting in her notice. She was angry and of course that attitude touched the other workers. I came in that Friday to have good day and as soon as I got there it was already a mess. I must have peace. Woosah!
We got through the night pretty well, considering I started having back spasms and my knee was really acting up. Then… I had to deal with a customer who was as wrong as two-left shoes. Folks wanted to order even after we closed. The owner came in after checking on his mother and a hell storm ensued as the worker let loose all that had been bothering her and the issues she has with the other manager.
At 9 pm my cousin called with a family emergency. Shyte!
When we finally closed and had cleaned up, it was a quarter to 10. Then I spent the next 45 minutes talking with the owner about the worker, manager and attitudes. Basically in a nutshell, both the worker and the manager were wrong. There is a problem with boundaries in the store. You can't be friends with your workers and expect them to do what you say because on any given day you may want to act like a manager. As I told him, I didn't understand why I didn't have the same problems with the same folks on my shift. You know why? Because I am consistent, treat everyone the same and I have freaking boundaries. He actually heard me this time.
When I got home at 10:45 pm, I was tired; my back hurt and was wondering if I would be able to run errands the next day.
I did run errands, but I wasn't able to see The Guy because I fell asleep as soon as I returned home. That made me mad. Because I miss The Guy!
When I got to work that Saturday, I was short a cook but I kept my positive attitude because seriously, I just didn't care anymore. Maybe I should say I couldn't change anything so work with what I had and I did. And it was a great night!
On Sunday, everyone showed up for work. I came in with almost dry hair, yep washed my hair that morning. The worker put in her two-week notice. And I wasn't mad or upset. I sat her down and talked to her for 30 minutes about positive attitudes, karma, life choices and going forward in a better manner. She was opened and receptive to the discussion. Although she was still angry with the other manager, her putting in her notice made her feel so good. She recognized she didn't handle the discussion with the owner properly and she needs to work on acceptance when someone corrects her. It was a good conversation and it was also a learning moment for me. I wished her the best and told her to make sure she lets me know how she is doing in the future.
That weekend was one for the books, but in the end I felt like I was winning.
Graduation
First graduation is next week. We have been planning this for months. So asked me why my cousin could only get 7 tickets for her son's graduation? So I will be in Atlanta watching it on television. The only reason I didn't back completely out of the entire thing was 3 of us were sharing a hotel room and I didn't want to burden the other two. So yeah, answer me why high school graduations limit the number of guests? This is ridiculous. My niece is also having the same issue. They get 10 tickets. She lives in Virginia Beach, which is a military town, which means folks aren't from the area and their family will be traveling from all over to attend. I told my sister I ain't watching it on television. They are able to garner more tickets and my niece better be on it. Shyte! I have been practicing my twerking in stilettos.
Graduations are here this weekend. Some of the folks graduating probably shouldn't be based on the knowledge they have. I work with a few and…never mind.
Garden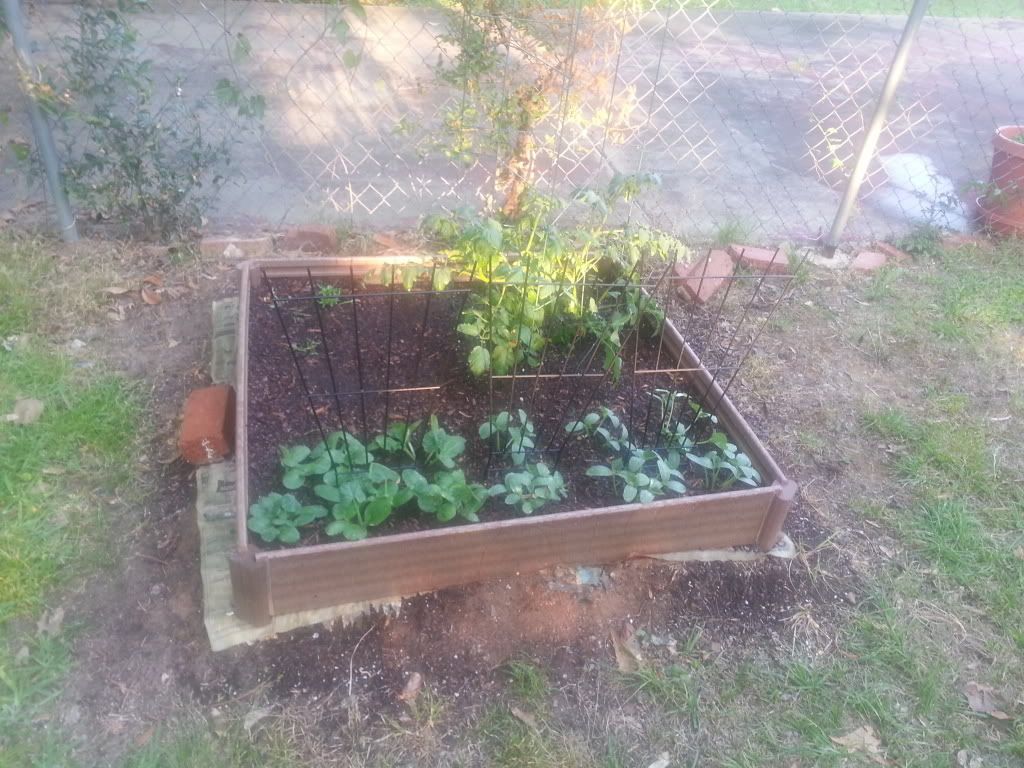 Is growing out of control. But I still have nothing edible yet. I guess since I had to plant later this is what happens. I plan to plant some jalapenos this weekend. Of course I have to start them inside the house and then move them outside. I am so ready for a juicy grape tomato and beautiful blooms.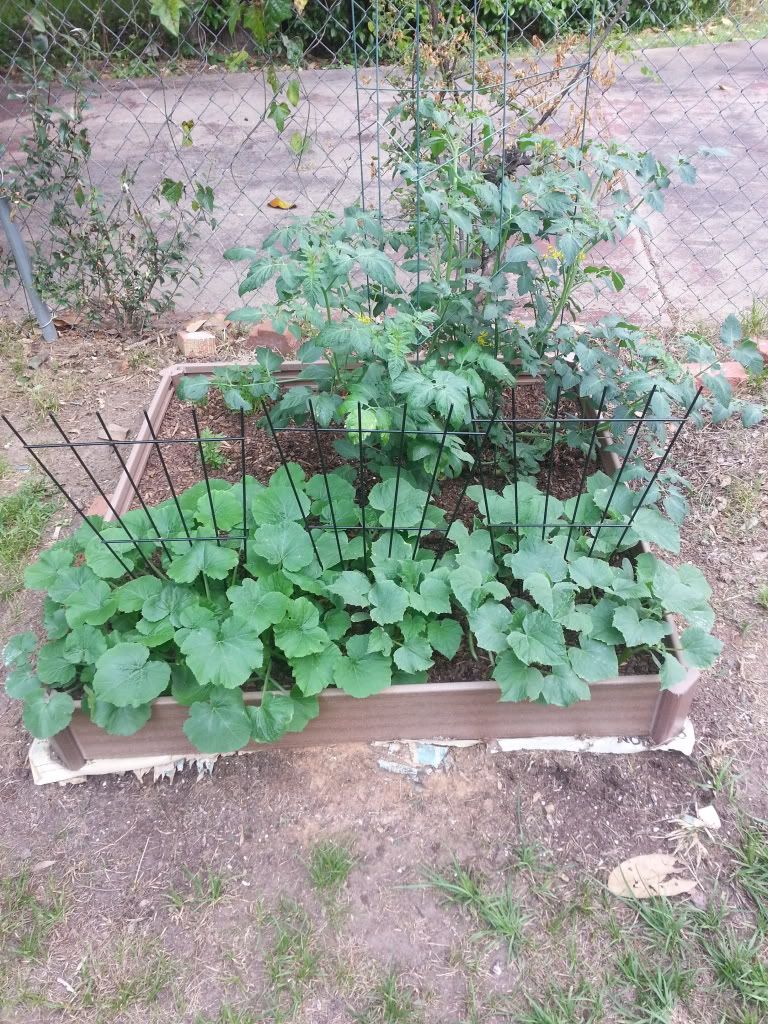 Scandal…Spoiler Alert
Okay, I didn't know Whitley's fiancé was Olivia's dad. Shit got real last night. Seriously, Quinn as a mini-Huck scares me. She was high off that shyte. The Guy and I text during the show and he and I finished last night's episode with a WTH? So many questions and now we got to wait until the fall for answers. I saw a few folks saying the last episode wasn't as intense or as good as other episodes. I actually was tense the whole show. It was like Shonda made things the way they were so the drama can start all over again.
Although I do not want Fitz and Olivia together, I am still not team Mellie. Hell, no. And why do I not want Fitz and Olivia together, because he killed Verna. He doesn't have a conscious. Let Mellie have his crazy azz. Real talk. Mellie doesn't love Fitz, so why would I be for a woman who is with a man who doesn't love her either? Life is too short not to be happy.
Shonda, I need Harrison to be front and center next season.
Creative Cooking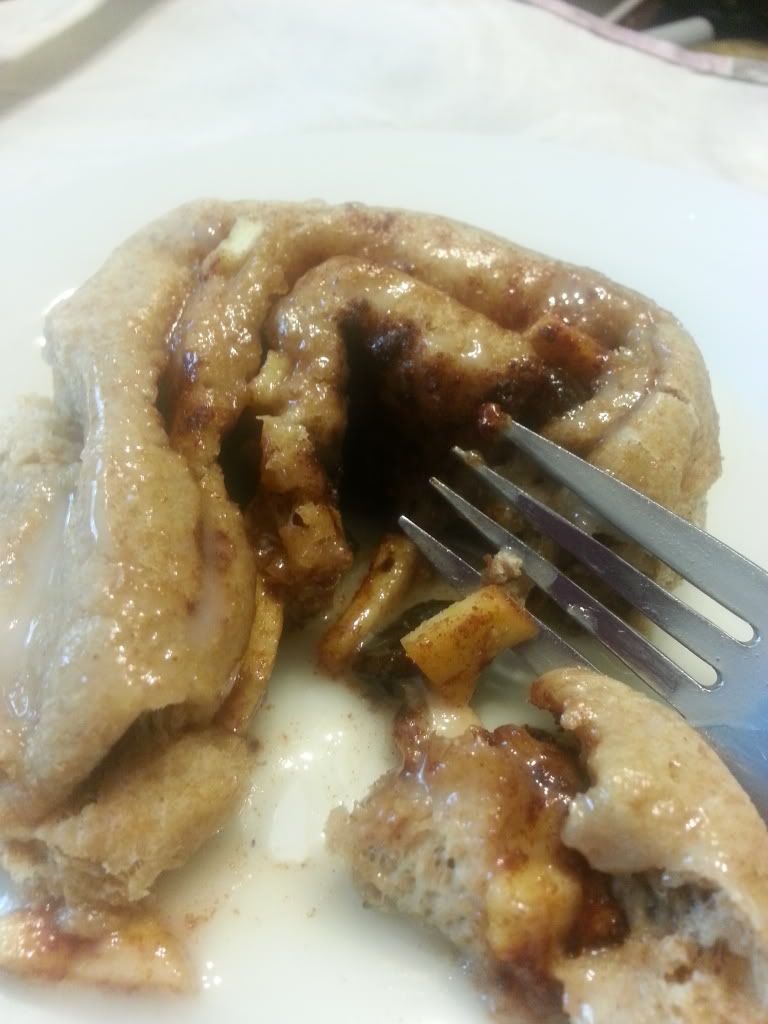 I made whole-wheat apple cinnamon rolls. So good. I actually still have a pan in the freezer to serve to guests this year. It will be a while before I post that one.
I am making liver pate this week as a snack for my graduation trip next week. Should be interesting. Oh, you don't like liver pate? Oh well, I do. LOL!
I am also been pricing camera's so I can take better pictures, but my goodness I ain't trying to hit the pole to pay for one. So the search continues.
Sorry I don't have many pictures, but next week I will have plenty.
Mother's Day
I spent Mother's Day washing my hair and relaxing. And reflecting. For some folks in my family the day was bittersweet and I get it but for me it was a moment to be thankful I had a grandmother, a mother and an aunt to mother me and although they are no longer here, it was a blessing to have learned from them all.
Things That Have Made Me Happy This Week:
The 2 pounds I lost.
Peace on both jobs.
My garden growing.
Reading and Enjoying An Angry Ass Black Woman by Karen E. Quinones Miller.
Training a new Assistant Manager.
Spending, albeit a short time, with The Guy this week.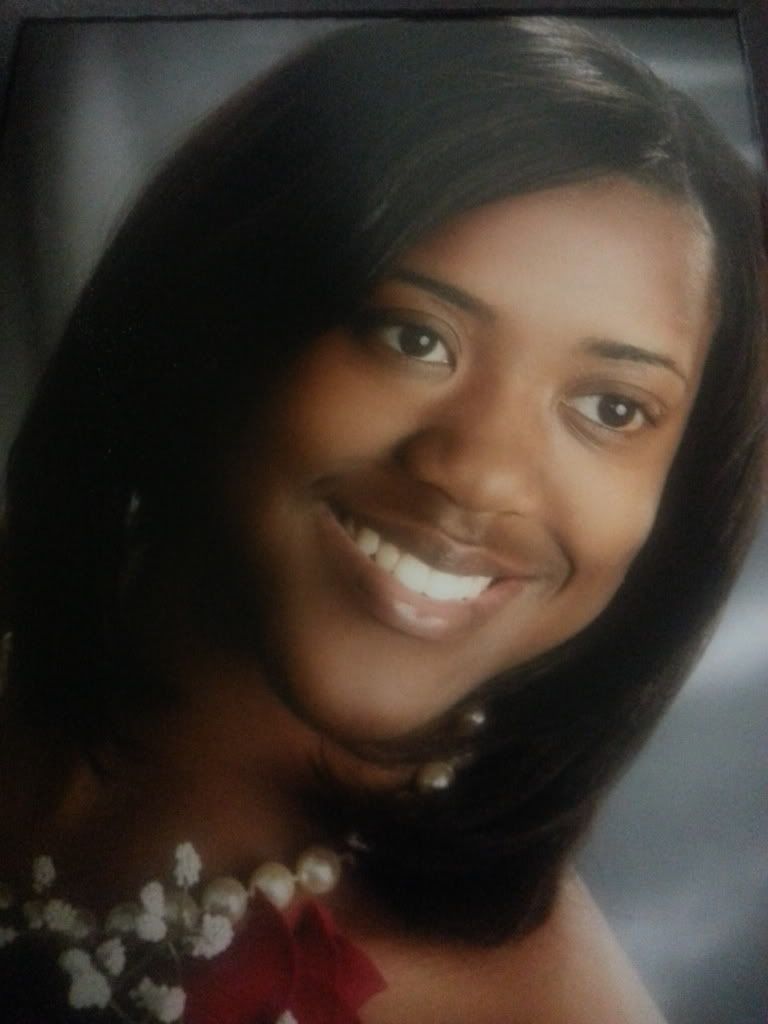 Caitlyn's Graduation Picture
My niece and her talents.
Saying Lala's name where she heard me on the phone and she starts to scream hysterically .
God showing up and out this week! Blessed!
Have a wonderful weekend! And if things get crazy next weekend I will be sure to blog about it!

Labels: Book Club, employees, Family, Food, Friends, Gardening, Ramblings, Randoms, Scandal, Sisterlocks, weightloss, work