Creative Cooking...No Bake Peanut Butter Pie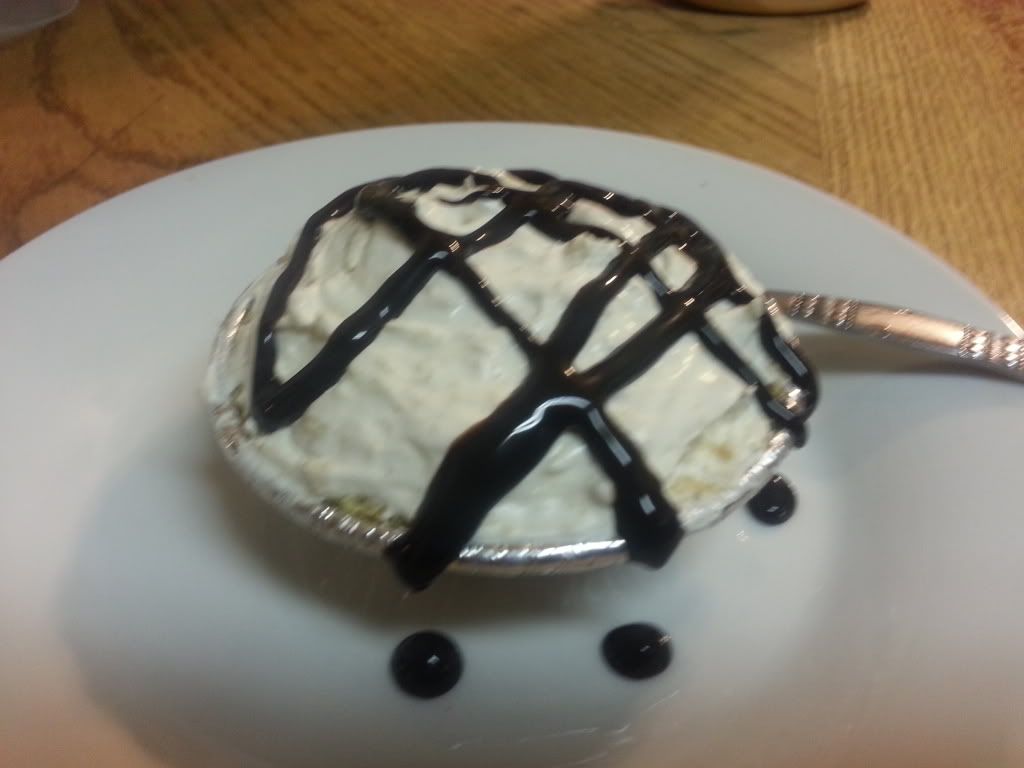 No Bake Peanut Butter Pie

I have had this recipe sitting in my drafts so I could take the time to write out this simple, but delicious dessert. I had about two months of recipes already set up to post so I was taking my time to do this one and then time ran out. Story of my life. This is a real simple recipe and although I did get it from
Skinnytaste
, I made some adaptations, which I know increased the calorie count. I could not find the Peanut butter she recommended in her directions and I used the individual mini graham cracker crusts, everything else I tried to stick as close to the recipe as I could.
Ingredients:
As adapted from
Skinnytaste
• 5 oz reduced fat cream cheese, softened
• 1/2 cups confectioners' sugar
• 1/3 cup Jif's Reduced Fat Peanut Butter
• 8 oz fat free frozen whipped topping, thawed
• Mini graham cracker pie crusts
• 3 tbsp Hershey's Special Dark chocolate syrup
Directions:
All combined except the whipped topping.
In your mixer, beat cream cheese and powdered sugar together until incorporated and add your Peanut butter, I heated mine in the microwave for a few seconds so it would mix smoothly into the mixture. Then fold in your whipped topping. Spoon into your mini graham cracker pie shells and refrigerate for 2-3 hours until firm. (I actually froze mine and took them out one at a time when I had a taste for one.) Once firm, drizzle with your syrup and have at it!
Makes your mouth water...
Verdict:
This recipe is ridiculously simple and easy to make. Probably takes 15 minutes max to combine and pour into the shells. The taste was rich and tasty. Although my version added a few more calories, one small pie was like one slice of a large pie. The servings are enough to whet your appetite without being over-the-top. If you are looking for quick spring or summer dessert, you may want to add this to your menu. Let me know if you try it!