"If You Want Me, Earn Me! ...Randoms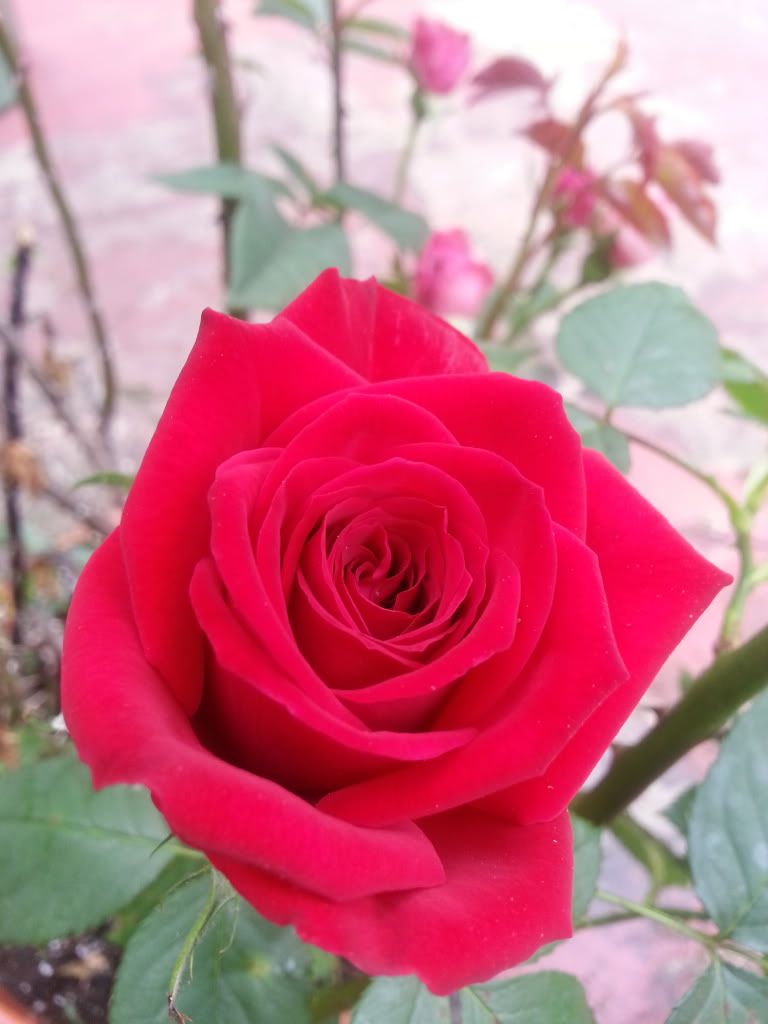 Scandal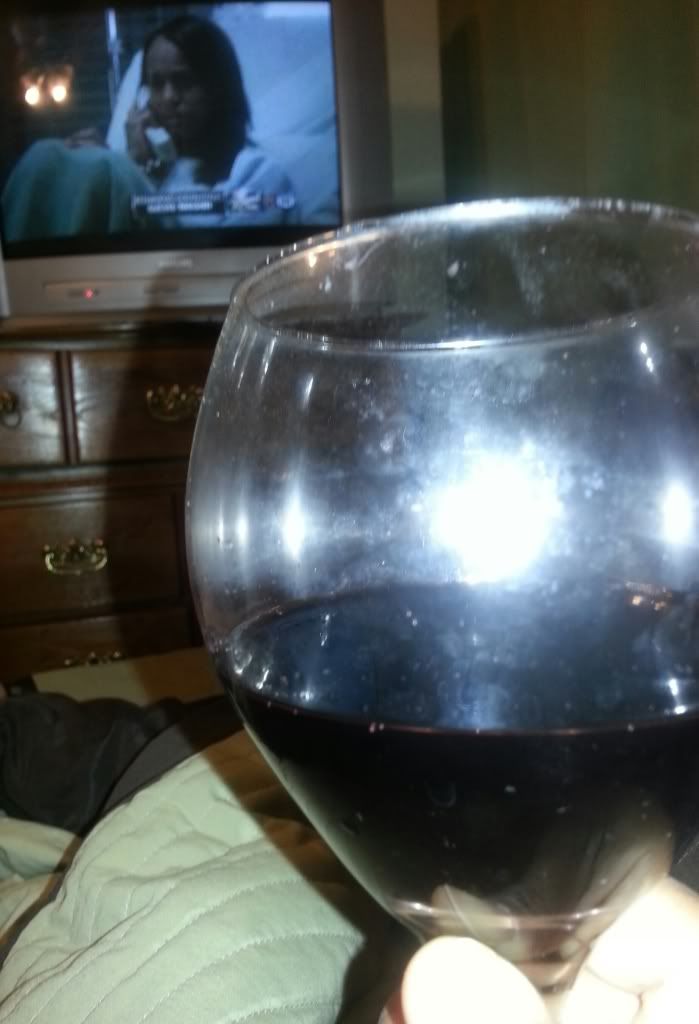 Last week...wine on deck and tissues...
Whew! Scandal came back from its 3-week sabbatical to pull our emotional strings and having us scratch our damn heads. This week's episode was one of those oh shyte moments! Did he really choose her? Really? And in the back of my mind there are some jump-offs, side-piece chicks, mistresses or whatever thinking they are in the game now. As I come from a family of adulterers male and female, let me be the first to tell you, Scandal is fiction and in real life that leaving the wife for the mistress doesn't happen often or at all. So…don't go getting you some long-stem wine glasses to celebrate, because you will get your feelings hurt. Next week is the season finale and frankly I am scared for Olivia because this whole scandal has the potential to upend everyone and everything. Oh, but oh do we love the drama. At least this week I wasn't sitting in bed with tears rolling down my face. I was an emotional wreck last week.
Can Harrison get a love interest? Damn! I ain't gonna like her anyway because it won't be me. But still!
Part-time Job Woes
I need peace in my life at all times. And when there is an unsettling of my peace, I don't like it one bit. It is getting closer to the summer and these kids do not want to work. Calling off for insane reasons. I don't know about you, but I do not lie about a family member's health. Will not do it. Some of my college kids are coming back next week so maybe we can attract a better applicant. Seriously, this guy turned in an application last week high as a kite and smelling aromatic if you catch my drift. Luckily, I was there to intercept it and write NO! on it.
Book Club
We had a wonderful meeting last Saturday. We are now in our 14th year as a book club. And that is a big accomplishment when you have a group of diverse and strong-minded women.
This year we have decided besides reading, we would have our bonding this year over getting healthy together. We are planning on working out together, sharing healthy recipes and motivating each other to be as healthy as we can. You know some folks are already making up excuses of why they can't exercise. Like I say, they are just excuses, if you want to get healthy, you will get healthy. It is truly a mind thing. A couple of us are on Myfitness Pal, which is helping me tremendously because ya'll know I am competitive. LOL!
Our meeting was also our business meeting where we go over the books for the year and other plans whether they are community service, bonding or issues the book club may be facing. For the most part, since I purposely started focusing mainly on the books and not fundraising things have been going marvelously. We brought in 3 new members back in 2011. Of the three, only one has truly made herself at home with our group. One unfortunately became a caretaker for her mother which virtually made it impossible for her to leave her mother alone anymore. And the other one…sighing. Part of being in a book club is reading and coming to the meeting. This other member only made it to two meeting this past year. So I had to do what always dread doing and that is confronting the member about attendance and commitment. After the incident in 2010, you can understand my reluctance with dealing with situations like this, but I learned in 2010 not dealing with the situations makes everyone unhappy and we do not want that. Hopefully, she will continue to be a part of us but do so with a true pledge of commitment.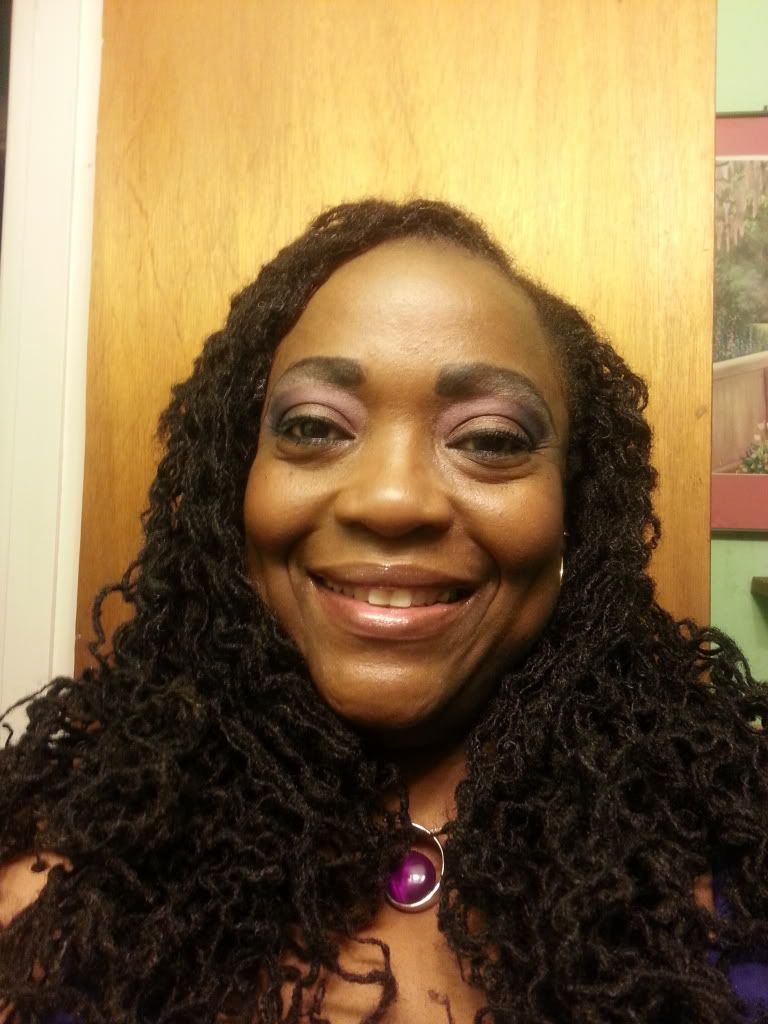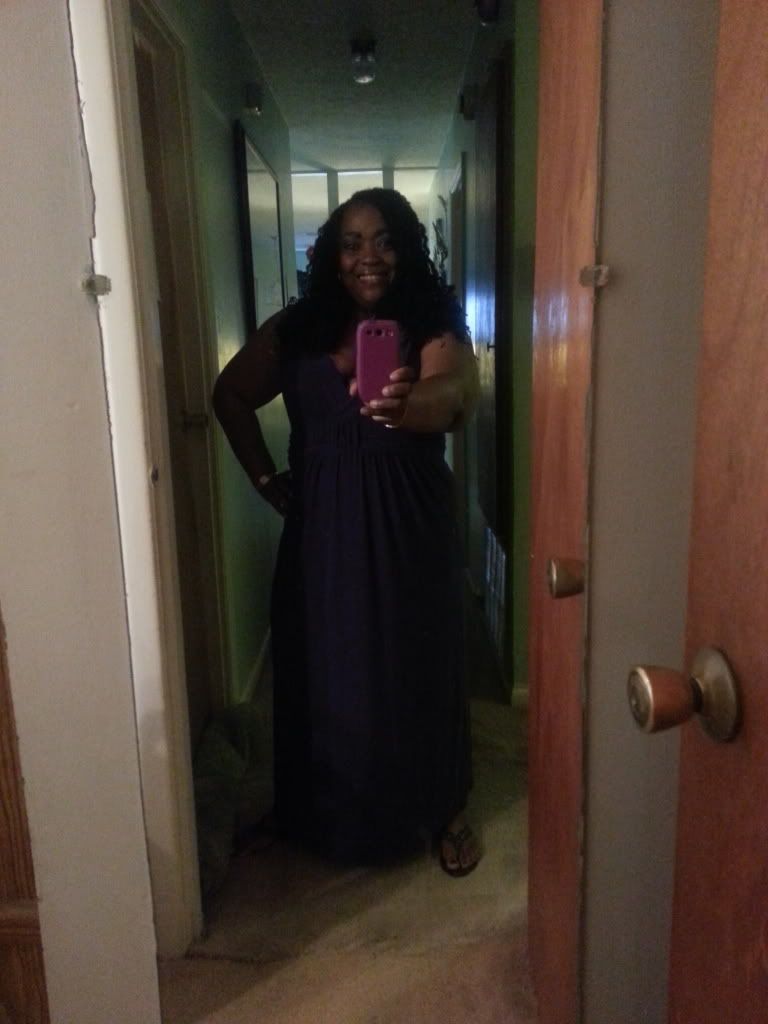 Dark mess, can't even see the outfit. SMH!
Working Out and Eating
So I have been getting it in this week working out. Sweating my hair out and everything. I even started back doing Wii Zumba I guess I had forgotten how much fun it was. I also did this challenge where you do jumping jacks, burpees etc. Man, that mess hurt, but oh did I feel good doing them. Frankly, I was tired of the treadmill and elliptical. So change is good.
I also found by putting my calories into the Myfitness Pal app keeps you on top of things. I found I was going over my sugar content some days. Not necessarily from sugar itself but from the fruit I snack on. So it gives you gauges to see where you need to make some improvements. Next week I am reducing my caloric intake.
Hair
I emailed my Consultant a couple of weeks ago because my cousin had a friend contemplating getting "kinky twists". I don't care how many times I tell her azz I have Sisterlocks she can't remember it for nothing. I had my Consultant laughing about that one. Anyway, I told her I needed to see her anyway because I need my hair cut. She laughed at me ya'll. Laughed! This isn't funny. I can't wear my hair down because it is too long and I have to be careful not to let my purse pull a lock out of my head. I can't style it much anymore because it is too long. I really only what an inch or two cut so I can wear flexi-rod styles and soft spike styles. Geez! I even sent her a collage of my hair pictures and she still isn't budging. Sighing…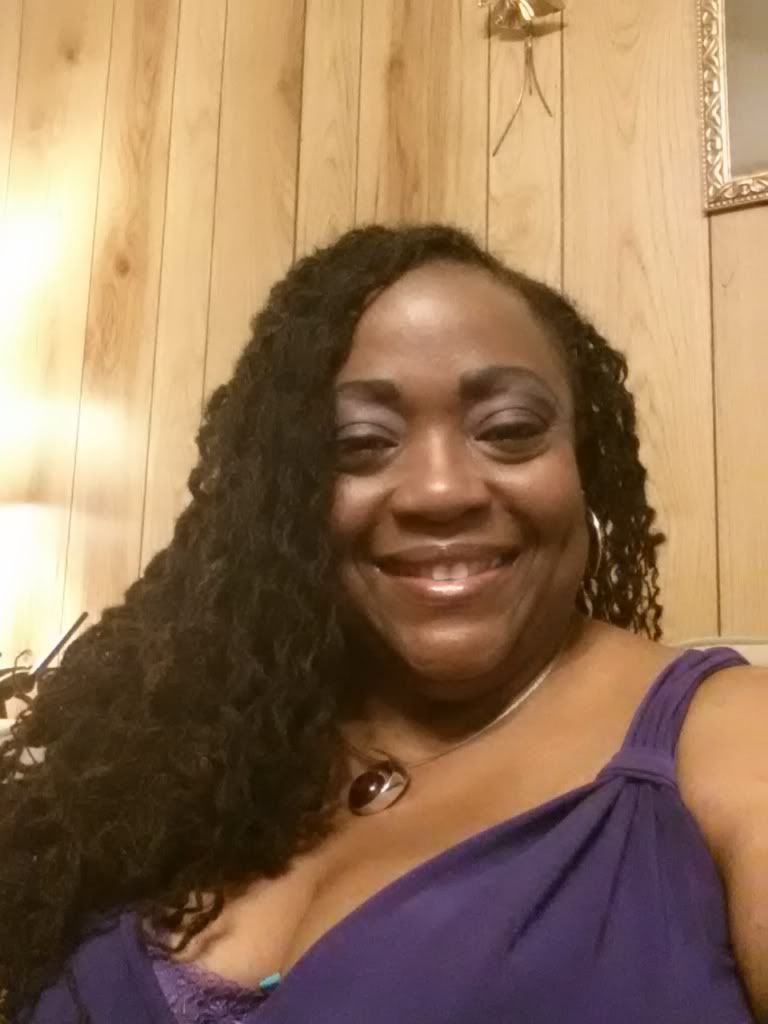 Children
My niece sang the national anthem at her school's last pep rally and she did that! I swear I heard my mama's voice.
Hunny Bunny and I had a great conversation about her mom and Zumba. She said it is Hilarious to see her mama trying to do the steps.
Lala is on video shaking her head no to coming to Alabama to see me. Told you, that child doesn't like me. LOL!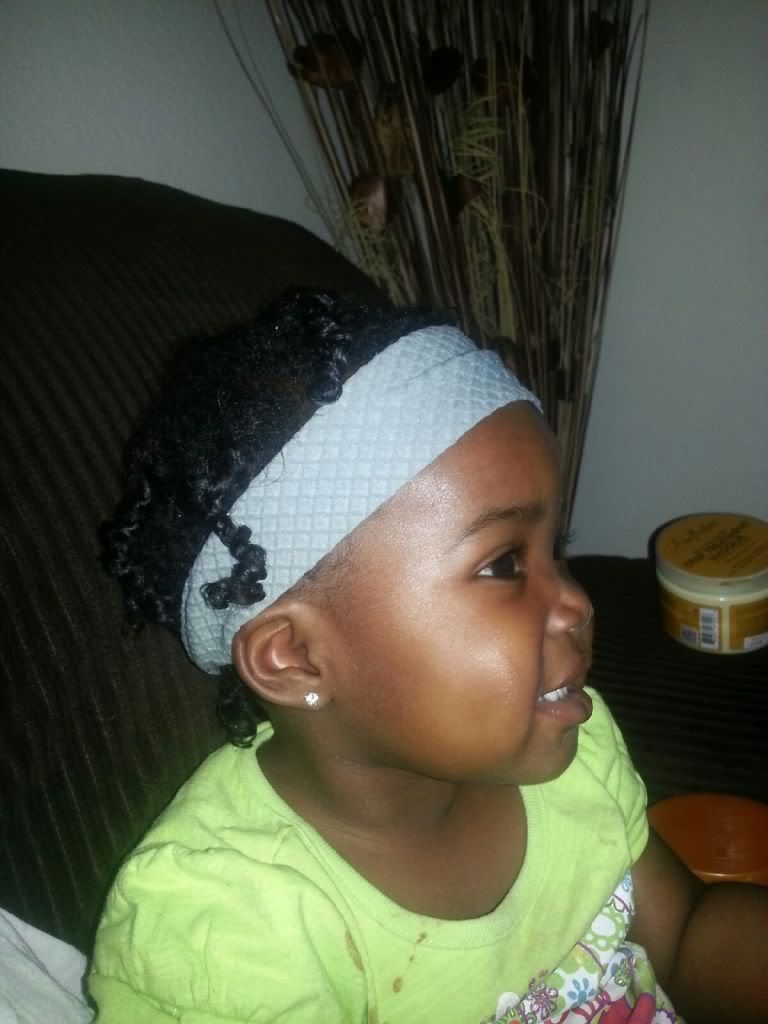 Lala with her two-strand twists. Why does she look like she is 4 years old, instead of 1?
Carson had his 2nd birthday party last Saturday. That baby is growing. Had his muscles showing and everything. He is so club ready!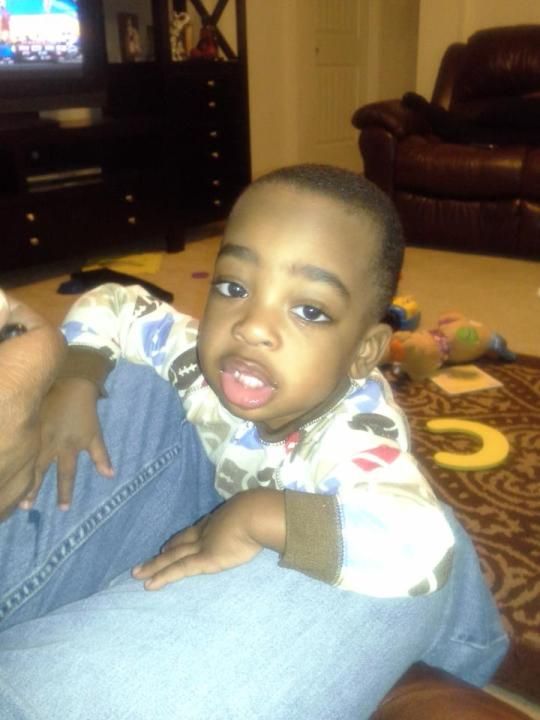 Happy 2nd Birthday Carson, my club partner!
Garden
My garden is doing fine. The weather here has been off and on raining for most of the week and this weekend is forecast for more of the same. Yet, the seedlings and plants are growing. But my yard guy is going to kill me. See, what had happened…I purchased some weed & grass killer so when I put together my raised garden I sprayed all the weeds around the garden bed and in the backyard. Yeah, I got a lot of brown grass. I didn't think it would kill the grass, grass. I thought it would kill the wild crazy weeds and clover and the weird grass. When he sees my back yard he is going to be mad!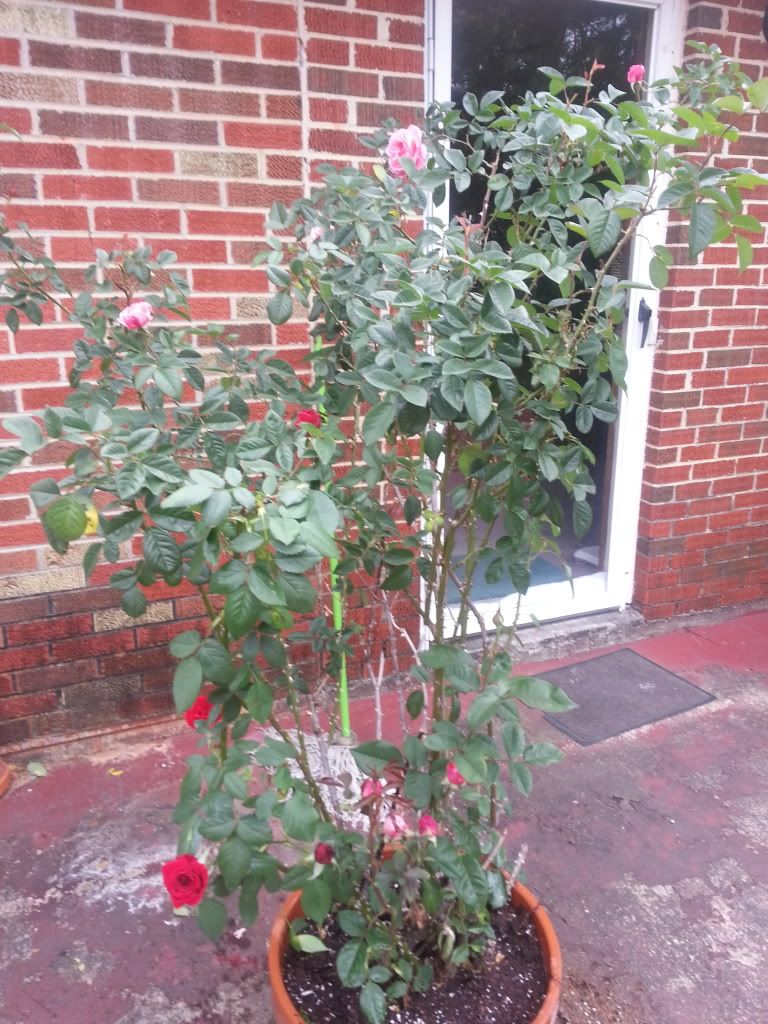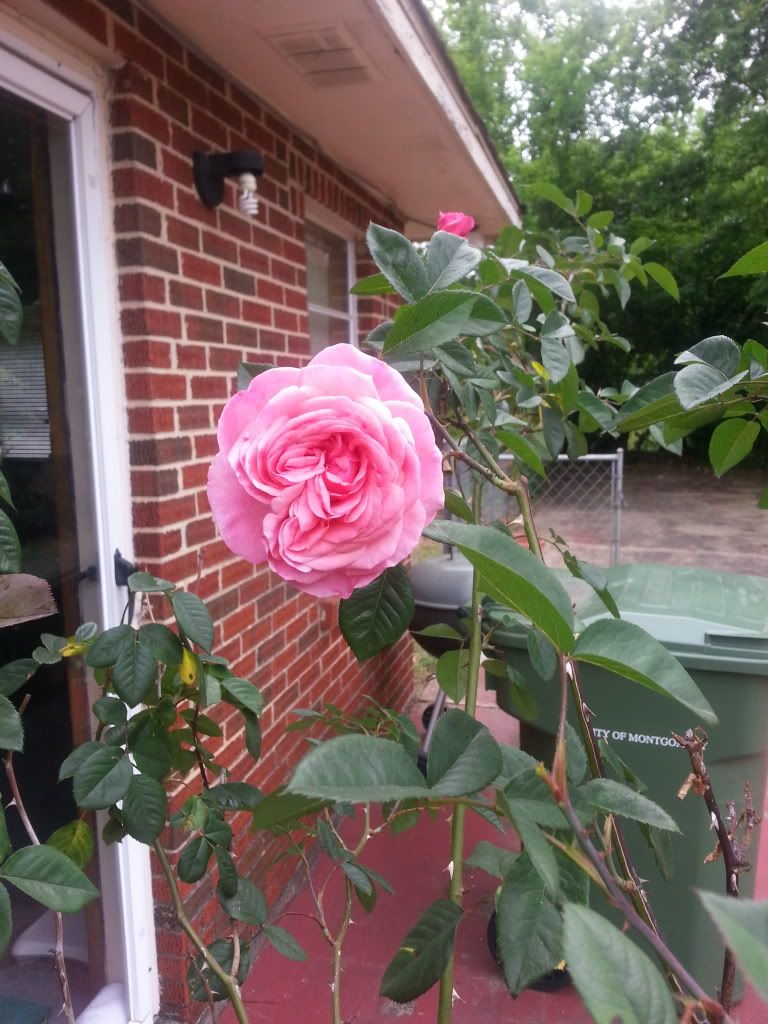 This was taken on Sunday, wait until you see this week's picture. Amazing the growth!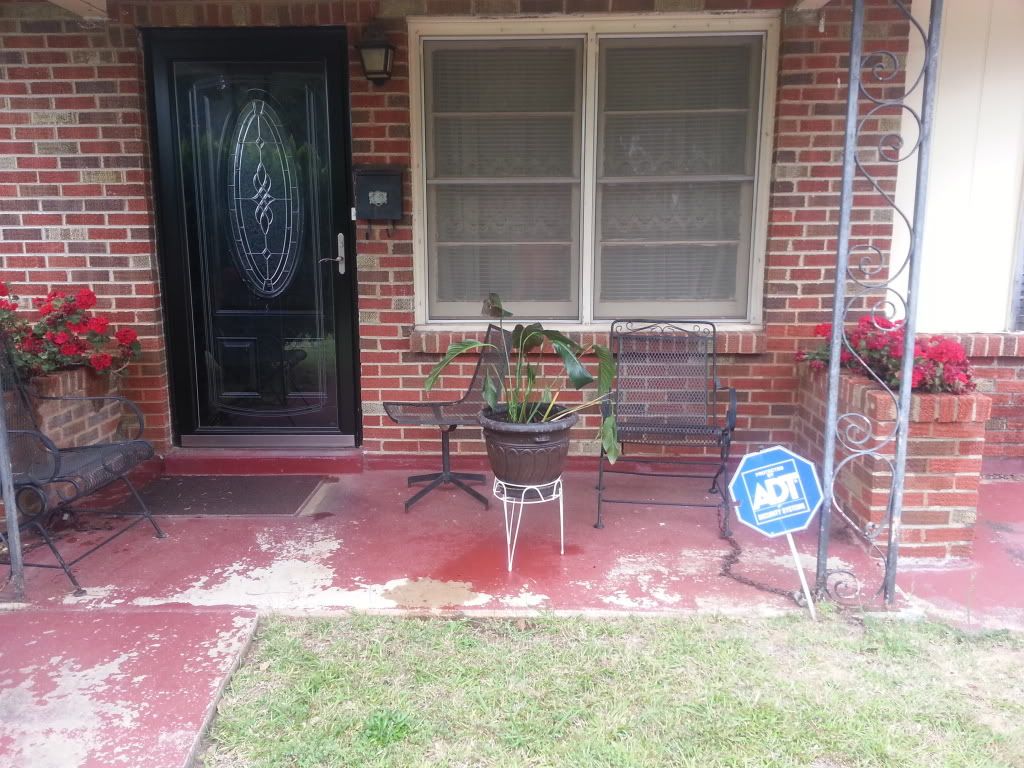 These are the Geraniums I planted in 2011 and look at them now. Um, yeah that Peace Lily is struggling...


Graduations & Traveling
The first graduation trip is this month. We are only going to Atlanta for an overnight. I almost cancelled out of it due to some family issues, but my sister made me feel guilty saying my niece was disappointed I wasn't coming and she wants to see her "Aunt Nana". I called bullshyte on the ploy, but I am praying and will be going. I am going to need ya'll to pray otherwise you may see me on the news. Real talk.
Next month is time for Virginia Beach. 13 hours in a vehicle. You know what? Let's not even deal with this right now. My anxiety is picking up.
Randoms
The pictures of my brother in his chef hat and coat were sent to me by his girlfriend. On that day, I was in a good place and didn't curse her out. I am a work in progress. I don't know this woman and I am private about my number and address. She is my brother's girlfriend, she is nothing to me. My brother knows why I feel the way I do. And looking at how things went down with his father, I would hope he wouldn't want to be in the same situation. Seriously, who sends or calls a family member of their boyfriend they have never met? I was nice the other day, but today…God is still working on me.
I have 4 Creative Cooking post scheduled…thank goodness.
God chin-checked me last week. I heard Him loud and clear. Humbled me down. I am truly grateful and blessed.
Last week my back was killing me, this week I pulled a muscle in my calf. I Flex-all it and wrapped it and soaked in Epsom salt, the devil was not going to keep me from exercising.
My co-worker was all upset yesterday because she had two grey hairs sticking up Alfalfa style. She said she didn't even know she had them. She said she blends the grey into her hair so no one will see them. She asked me if I had seen the grey in her hair. I started laughing and said, "Um, I see the grey in your hair all the time. You trying to hide it? It ain't working. I just don't say anything, because of all the grey in mine." Then I laughed until I was crying, because she was so outdone. She was so upset, she went home early. LOL!
The Guy has the sexiest salt and pepper goatee ever and one day he was joking about shaving it off. I got mad, with a quickness. That is My goatee and he shall not shave it…LOL!
My sister's husband says she needs anger management.
I have been daydreaming about a real camera. You know a Canon Rebel. Sighing… Unfortunately, I have two other major purchases before I can even think about it. All I know my Creative Cooking posts would be majorly improved with the proper pictures. And my outfit shots wouldn't look like dark blurs.
Sometimes I get really sad thinking about missing my Aunt. Then I think about my Uncle. In fact, last week I swear I smelled him in the den and instead of being scared to death, I felt protected. (No I am not crazy!) I also realize at 43 years old more people will be dying around me and I am not sure how I will handle it. Each death feels different, but they all leave this hollowness in my heart. And then the sadness dissipates because they are in a better place. I guess all this comes to mind because I wonder how well my sister and brother are managing their grief. Because I know it was well over a year before I was able to not cry every month about my Aunt.
RIP – Chris Kelly of Kris Kross.
Fantasia has a stylist and she looks Great!
Stars behaving badly. Did you know Billy the Exterminator was arrested and since plead guilty to the possession of synthetic marijuana? Lawd, I can hear his mama hollering about that now. And Reese Witherspoon, she got beside herself didn't she? Teen mom, Farrah and her s.ex tape, seriously? Has MTV taken that show off yet? I despise it. I don't know if this is a celebrity behaving badly but Martha Stewart is doing online dating…Wow! American Idol with Minaj and Carey is it working? I haven't watched the show in many years. I even stopped watching the auditions. I am over AI.
My supervisor asked what was for breakfast this morning and I said oatmeal and turkey bacon. He looked at me so seriously and said, "That doesn't sound good at all!" And laughed. I had to laugh because folks can't get with my breakfast meals. I love oatmeal and cream of wheat.
Things that have made me Happy this week:
My niece asking my advice on her prom shoes. Seriously, she loves shoes as much as me.
My family and The Guy.
Having a real belly laugh with my co-worker.
My flowers and veggies growing in their containers.
My roses coming back with a bang.
God's grace…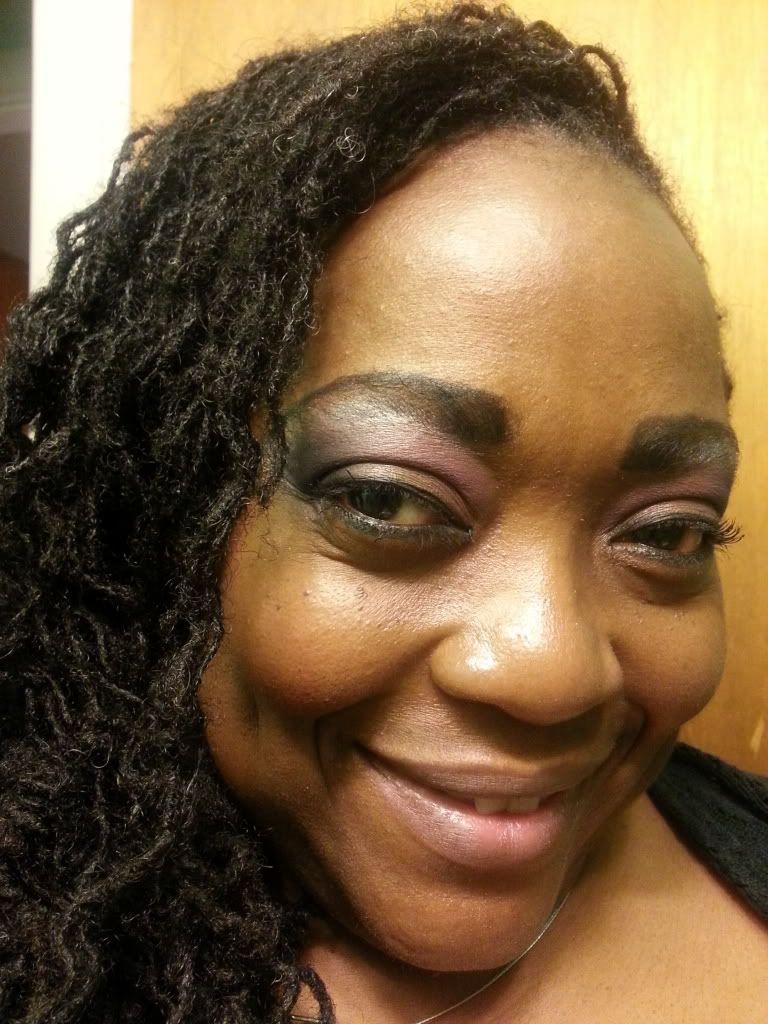 This is my favorite picture I took this weekend!
Happy thoughts! Happy thoughts! For a Happy Weekend!
Labels: Cooking, Family, Family Vacation, Food, Friends, Fun stuff, Funny, Gardening, Hair journey, Hair photos, Happy, RIP, Tales from the Book Club, weightloss, work