Creative Cooking…
Peppermint Chocolate Chip Ice Cream
I wasn't really bored, but I really was craving some peppermint chocolate chip ice cream. I mean I really just wanted to taste some but you know how hard it is to find exactly what you are looking for, so I decided to make my own.
I own a Cuisinart Ice Cream Maker and I keep the freezer bowl in the freeze. Always. And I haven't made ice cream in about two years. So after book club and before I went to bed I made some. And it was delicious. Nope didn't eat the whole container. Had my taste and got rid of the rest. My taste buds were satiated.
Peppermint Chocolate Chip Ice Cream
2 cups of fat-free Milk (You can use whole, 2% or whatever.)
1 cup of Heavy Whipping Cream
1 tsp of Vanilla extract
1 tsp of Peppermint extract
½ cup of Sugar
½ cup of Mini Chocolate Chips
In a mixing bowl combine your milk, cream and sugar and whisk until the sugar is dissolved, then add your vanilla and peppermint extract.
Following the directions of your ice cream maker and in my case I poured the ingredients into my freezer bowl and turned my machine on. Once the ice cream has thicken you can add your chocolate chips and churn for a few minutes more. Then you can place in a good freezer container and put in the freezer for harder ice cream. I prefer my ice cream hard. Although it tasted good after it was first made, it was better in my opinion after it had harden.
Verdict:
Definitely would make again. Great flavor. Even though I used fat-free milk, the heavy cream helped to insure the consistency and flavor weren't extracted from the recipe. Yummy! You can use this recipe as a base if you take out the Peppermint extract and chips and add whatever other flavors you may like. It's summer and everyone deserves to eat just a little ice cream.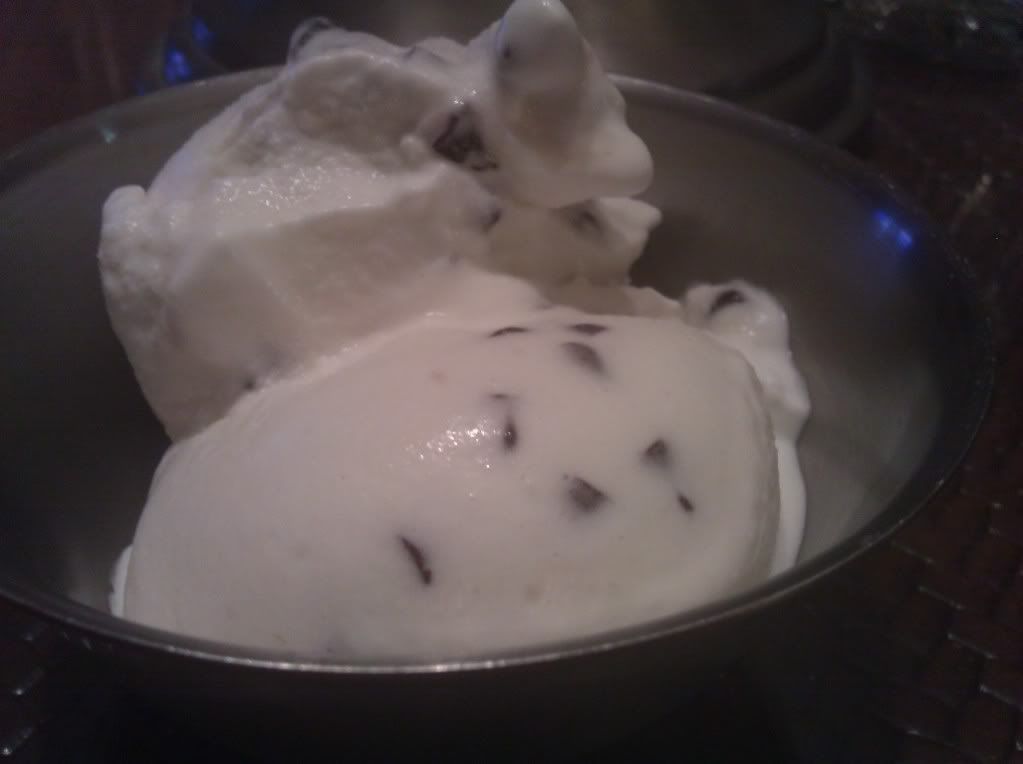 Yep, it is good and yes this is a tiny bowl!

Labels: Cooking