Creative Cooking...Sesame Chicken
I haven't been doing as much cooking lately, because it is just so damn hot which means I ain't trying to heat the house through trying to cook. If I do cook it is late at night. This week I wanted to make my own Sesame chicken and since chicken breasts were on sale, this was the perfect time. I scoured the Internet searching for the perfect recipe, but I was finding recipes doing entirely too much. I wanted simple. Wasn't that easy either, so I basically used a portion of the recipe as found on the Crepes of Wrath site and a mixture on what I was seeing on Allrecipes.
1 tablespoon soy sauce
2 tablespoons water
1 tablespoon maple syrup
1 teaspoon
grated fresh ginger
ground ginger
1/2 teaspoon Chinese five spice powder
I couldn't find this so I left this off
2 tablespoons sesame seeds
1 pound chicken breast
2 tablespoons flour
2 teaspoons
peanut oil
canola
1/2 teaspoon black pepper
1 chopped green onion
Added: 1 teaspoon of Sesame oil, 1 tablespoon of brown sugar, 1 teaspoon oyster sauce, garlic powder, teaspoon of cornstarch. I also doubled the recipe to insure I had enough sauce.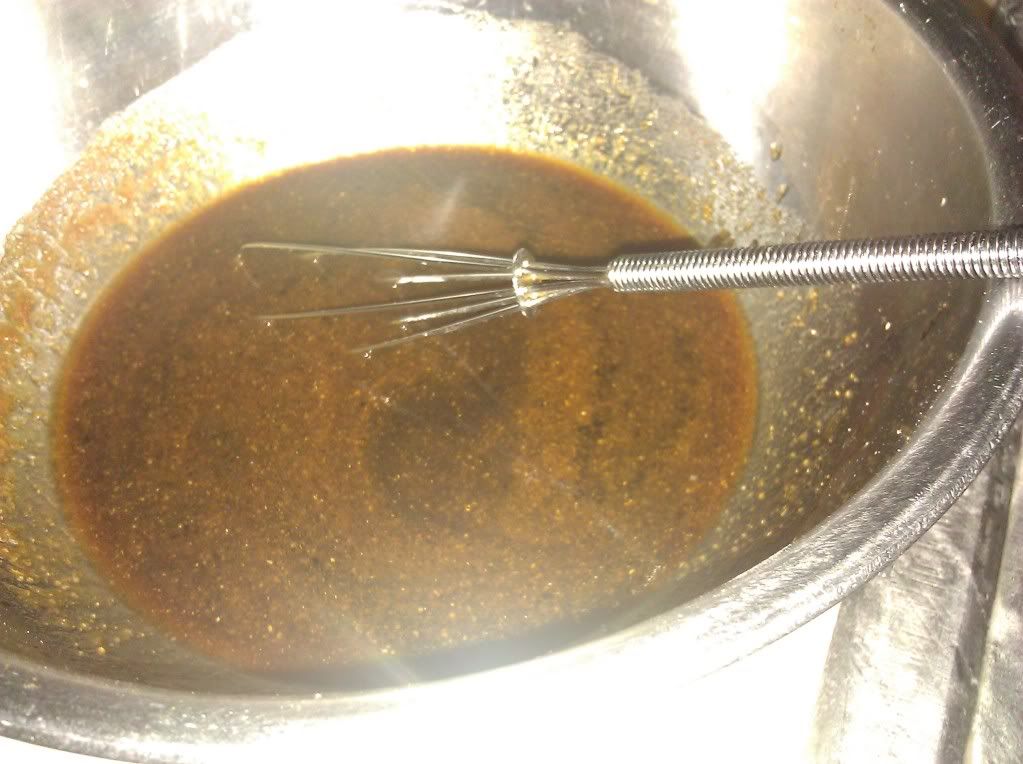 My sauce. Like my little whisk...me and my gadgets.
I mixed my soy sauce, water, maple syrup, garlic powder, ground ginger, sesame oil, brown sugar, oyster sauce and set aside. Then I mixed my flour and cornstarch together with black pepper and heated up my pan with canola oil. I floured my chicken breast which were cut into cubes and fried them in the canola oil until brown.
Once all of the chicken was cooked I return them to the pan, which had very little oil left and added my sauce coating the chicken pieces with the sauce. Once completed coated I sprinkled my sesame seeds and added my green onions. I served it over some brown rice that I added soy sauce and sautéed onions, carrots, broccoli, mushrooms and a pinch of sugar to.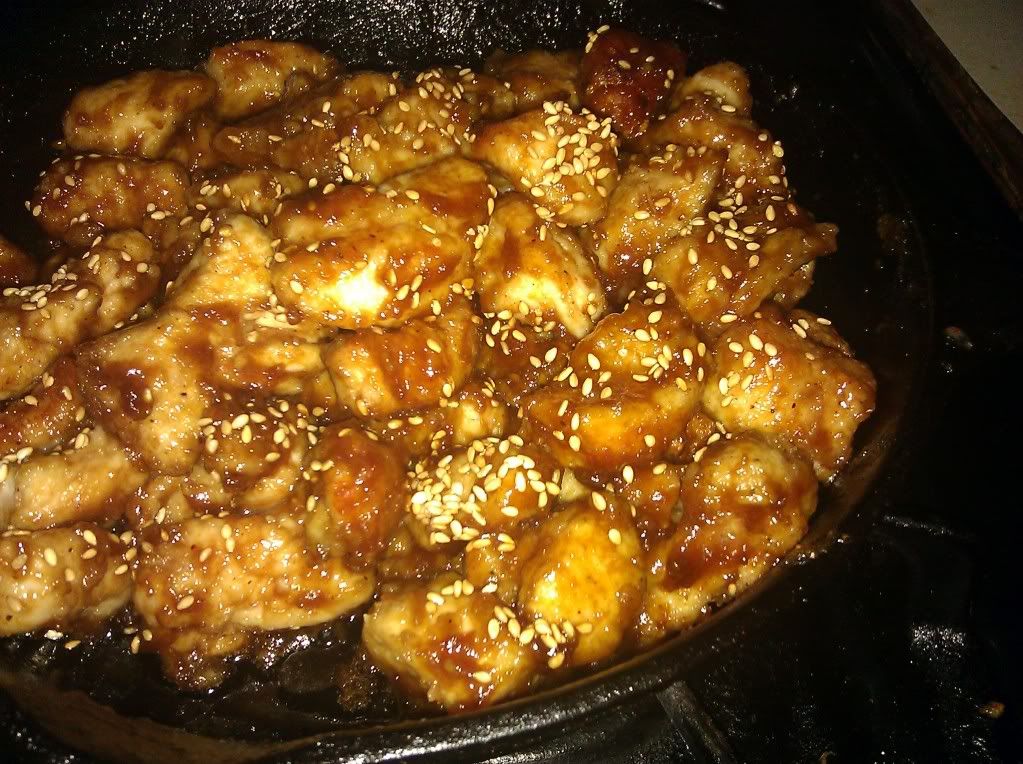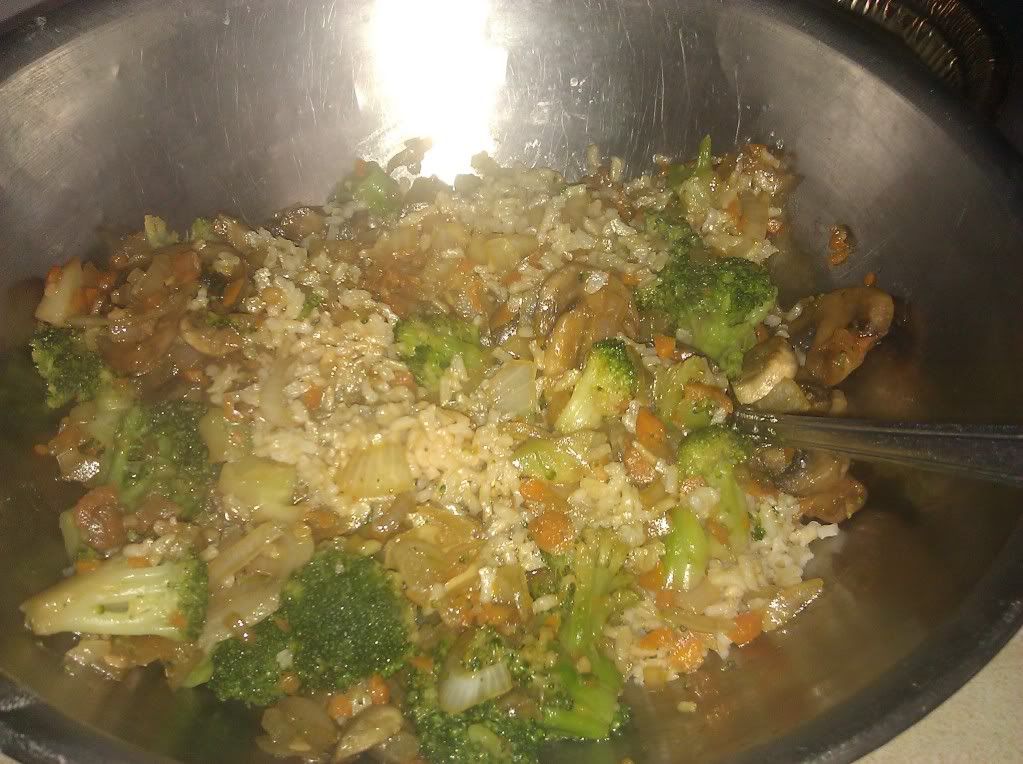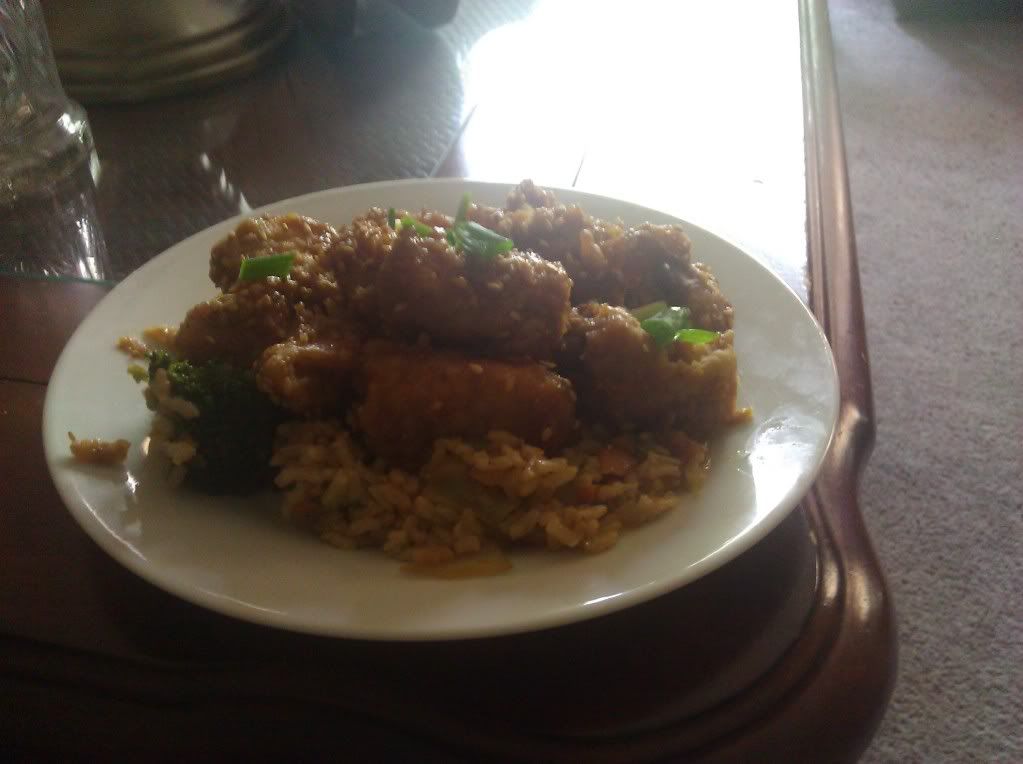 Verdict:
Remind me that Sesame oil is strong. I used a bit too much, it didn't make it too bad though, thank goodness. It actually tasted like the take out you get often from local Chinese restaurants. I was pleased with its outcome. Now I want a wok just so I can brown chicken like they in the restaurants.
Yummy!
Labels: Cooking