Creative Cooking...Easy Buttermilk and Cinnamon Raisin Biscuits
Easy Buttermilk and Cinnamon Raisin Biscuits
As the old folks say, I must be nesting because I had the idea I would conquer a fear, the making biscuits. And I purposely looked for recipes that didn't use shortening. This is an easy recipe and the more I make them the better they come out so here it goes.
Easy Buttermilk biscuits (adapted from Homesick Texan blogspot)
2 cups of all purpose flour
1 tablespoon of baking powder
¼ teaspoon of baking soda
1 teaspoon of sugar (or to taste)
½ teaspoon of salt
1 stick of butter (cold)
¾ cup of buttermilk
Preheat oven to 450. Mix all your dry ingredients together. Cut butter into pieces and work into flour mixture with your hands or pastry blender (you know I don't have this, but it is only my wish list) until you have crumbles. Add the liquid mixing it together until it is sticky.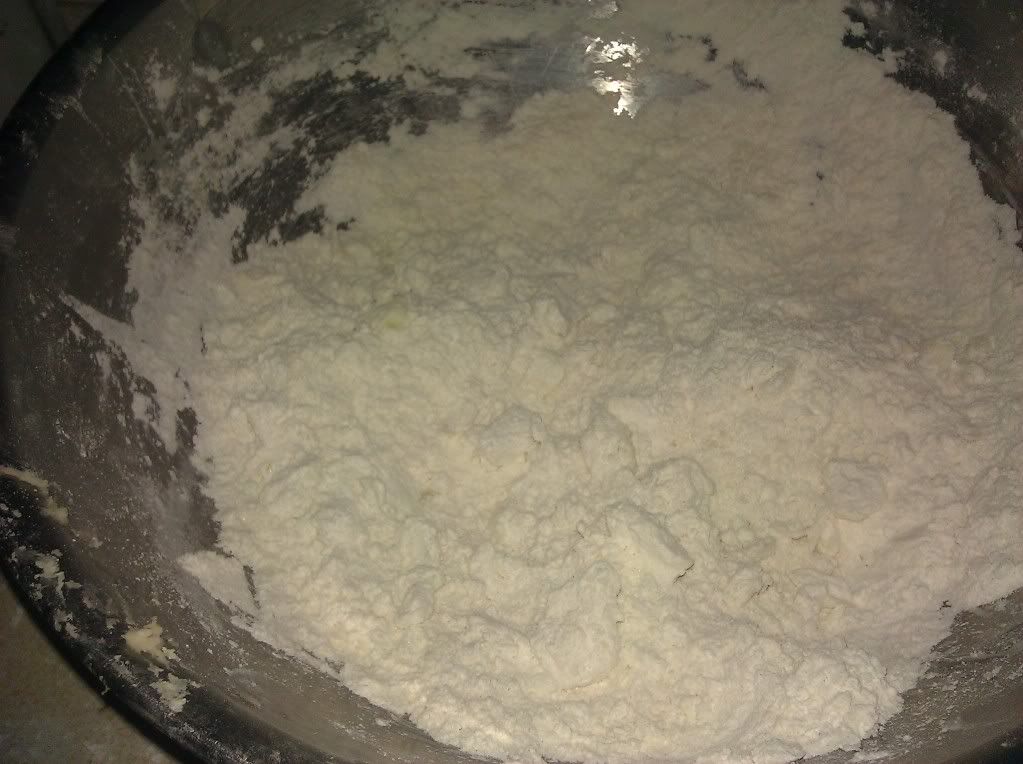 Place on a flour surface and knead until smooth and no longer wet. I had to keep sprinkling flour when it would get sticky again. Make dough into a ball and hit it with a rolling pin, hey this is what the blogger said to do and I did it and do this for a couple of minutes.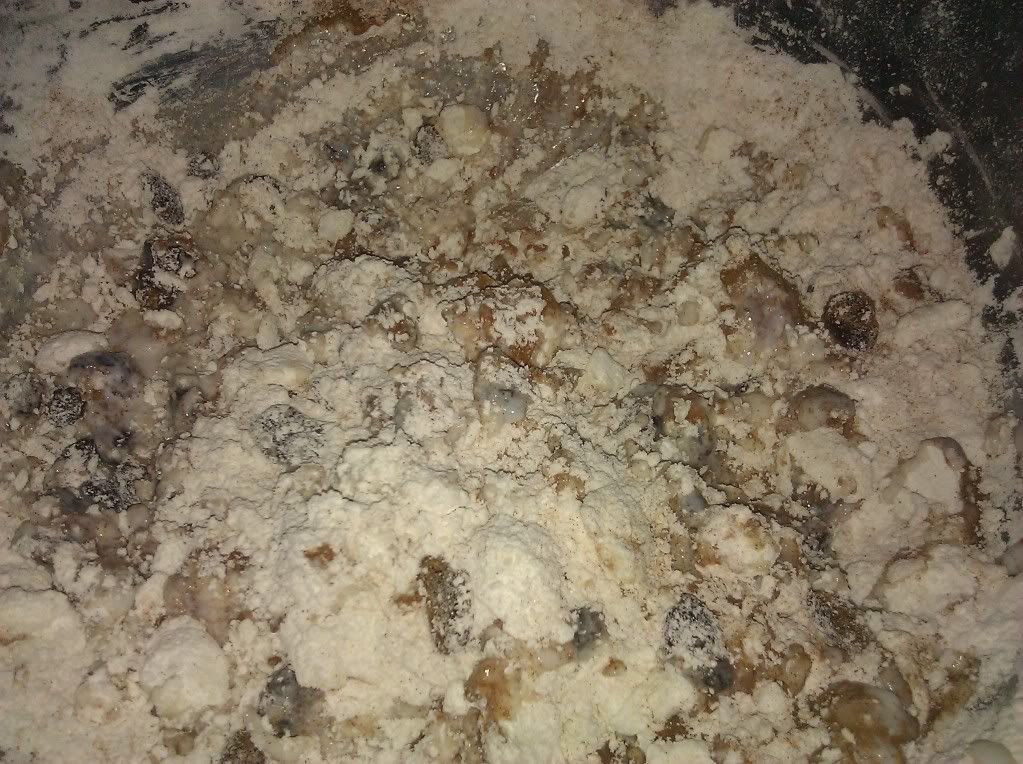 Mixing the buttermilk with dry ingredients this includes the cinnamon, sugar and raisins.
Roll out dough until it is ¼ of an inch then fold in half. Using a glass like me or a biscuit cutter cut out your biscuits.
Place on a greased baking sheet close together because according to the Homesick Texan so the dough will rise up not out and bake for 15 minutes or until brown.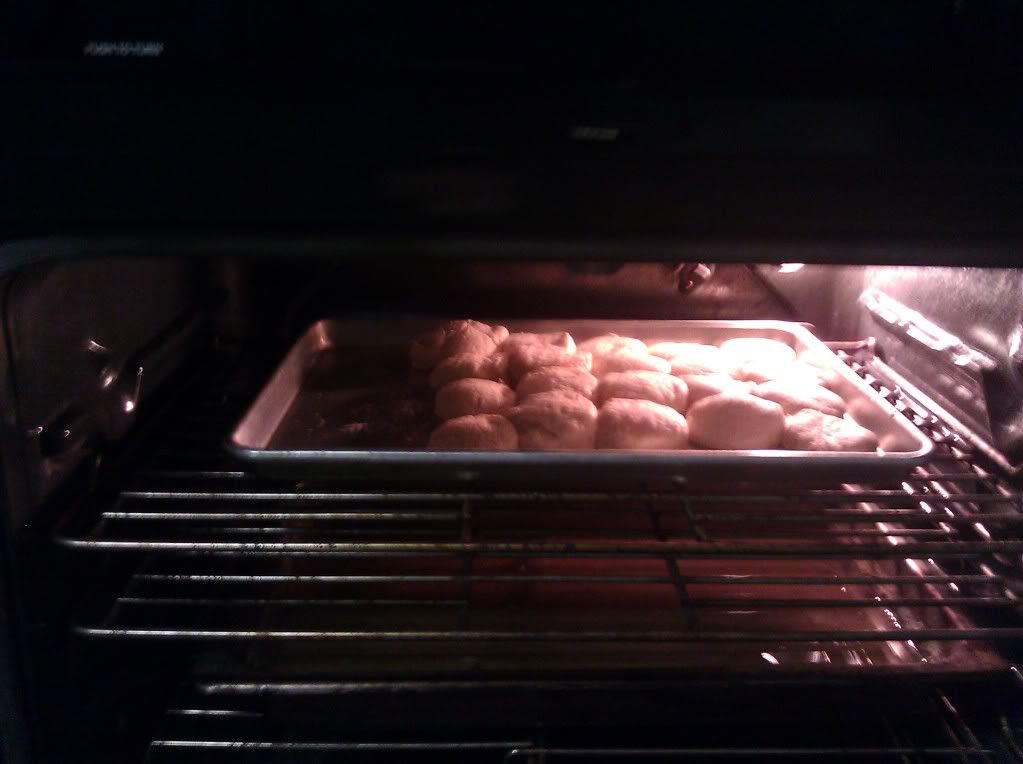 Cinnamon Raisin Biscuits
Same ingredients as above adding the following:
½ cup of sugar
Cinnamon to taste (hey I didn't measure)
1 cup of raisins
Mix these ingredients in after you add the buttermilk.
For the glaze:
Confectioner's sugar
Milk
Start w/the powdered sugar and add milk slowly and mix and add sugar or milk until you get the consistency you want. Nope, didn't measure that either.
Verdict:
Delicious. Easy to make, but they are a food that you have to keep doing in order to perfect them. The first batch I made were really small, they rose but they weren't big so when I made this batch I used a bigger glass, which truly helped. My butter stays in my freeze until I need it and my butter for these biscuits was frozen, but as your hand manipulates the butter through the flour it does warm up. These biscuits weren't hard at all. Even the small ones were light and fluffy and flavorful. And this recipe doesn't make a lot of biscuits and what I did was freeze what I didn't eat and next time I will freeze them before I bake them. They were truly yummy! Made my sister jealous…LOL!