Creative Cooking...Chocolate Mint Candy Cookies
The kids on my second job guilted me into making these Chocolate Mint Candy Cookies as adapted from Poetinthepantry.com. I had no intentions of making anything sweet right now, but one Friday night the part-time assistant manager said, "It would be nice if we got a treat cooked for us tomorrow." When I hemmed and hawed he called me Selfish! Whatever, but I haven't made them anything since July. So here is another item I used the kids on my second job as guinea pigs. They loved them. The Manager loved so much she had left the building, after I told her to get her a couple more cookies because they will be gone when she returns, she said she had plenty, but she got to the traffic light and had to turn around and come back and get her a few more. They must have been really good.
Chocolate Mint Candy Cookies (Think about Thin Mints from the Girl Scouts, but different) Adapted from poetinthepantry.com
3/4 cup (12 Tbsp) unsalted butter
1 1/2 cups brown sugar, lightly packed
2 Tbsp water
2 cups semi-sweet chocolate chips
2 large eggs
2 1/2 cups all purpose flour
1 1/4 tsp baking soda
1/2 tsp fine sea salt
1 10-oz package Andes Crème de Menthe Baking Chips
1 tsp of Vanilla extract ***
1. In a large sauce pan, melt the butter, brown sugar, and water. Remove from heat and stir in the chocolate chips until melted. Set aside to cool for 10 minutes.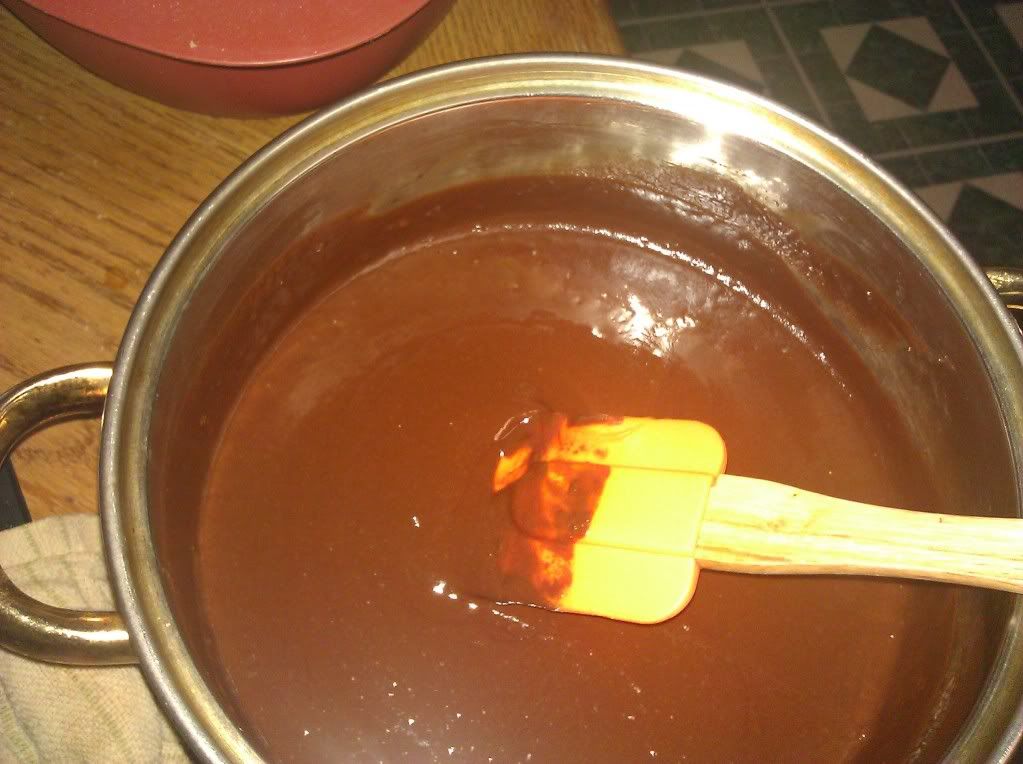 2. Transfer the chocolate mixture to the bowl of a stand mixer. Beat in the eggs, one at a time.
3. In a separate mixing bowl, combine the flour, baking soda, and sea salt. Slowly add to chocolate mixture, mixing until just incorporated.
4. Remove bowl from mixer and stir in the Andes Crème de Menthe Baking Chips.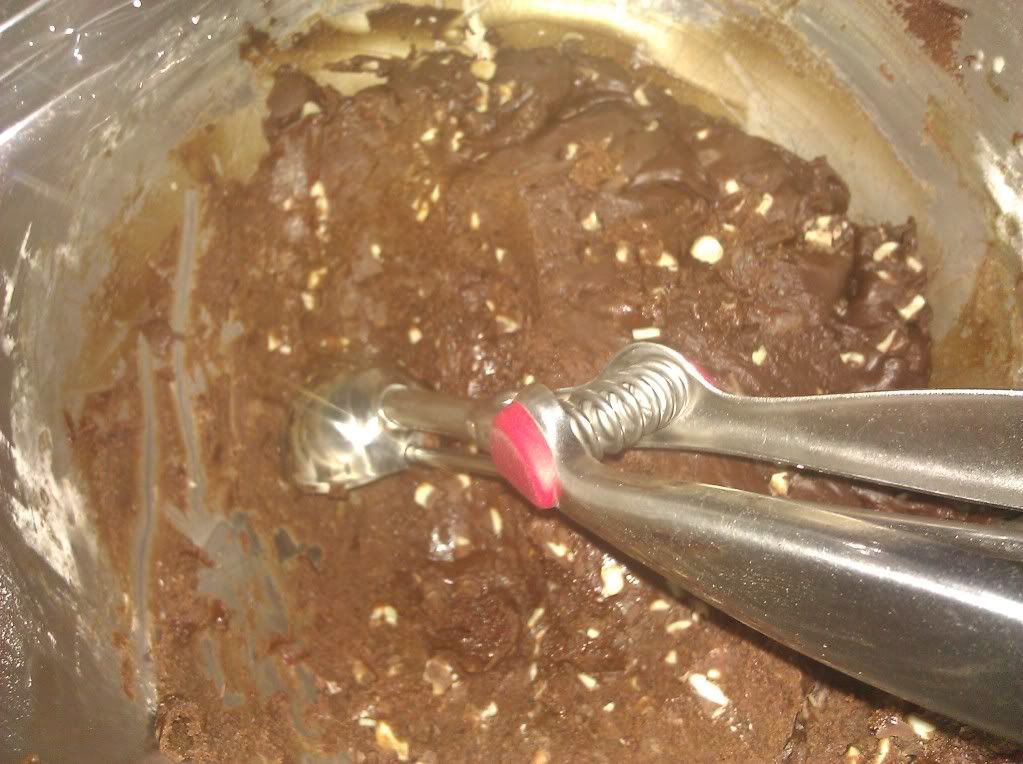 5. Cover and refrigerate for one hour.
6. Preheat oven to 350 degrees Fahrenheit.
7. Line 2 baking sheets with parchment paper. Using a medium cookie scoop, portion out the dough on the cookie sheet, spacing 2 inches apart.
8. Bake for 8-10 minutes. Don't worry if they don't look all the way done when you take them out; they finish baking outside the oven. Leave on cookie sheet for 3 minutes before transferring to a wire rack to cool completely.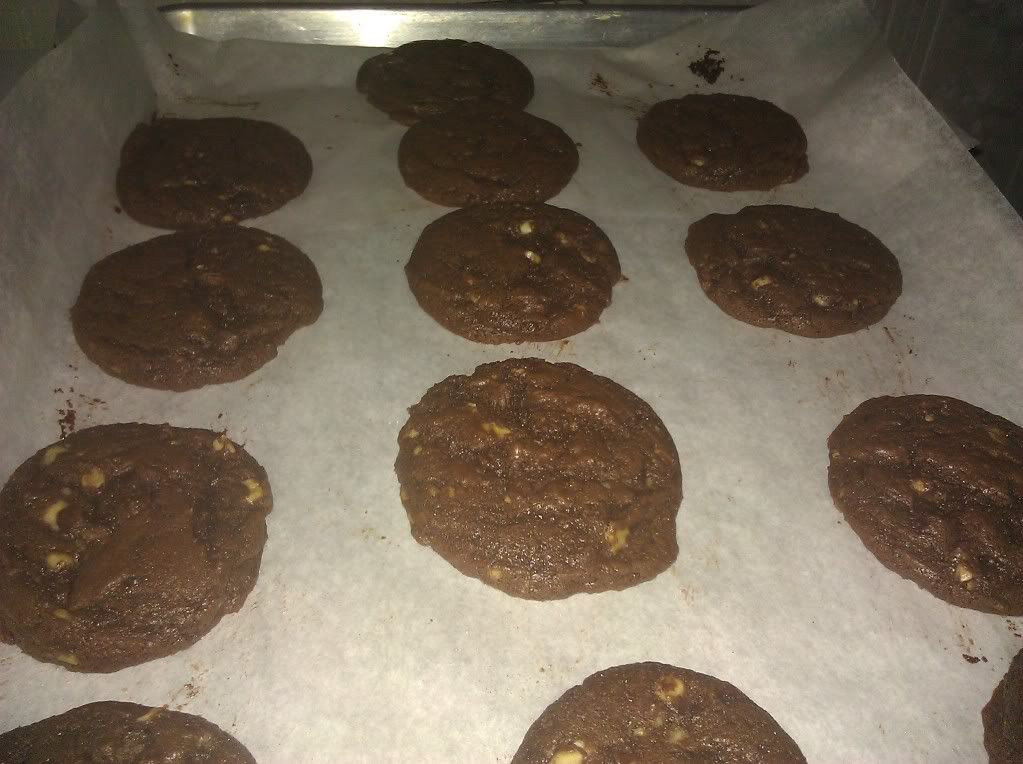 9. I followed the recipe to the letter except I added the vanilla extract, cookies with out vanilla don't seem right.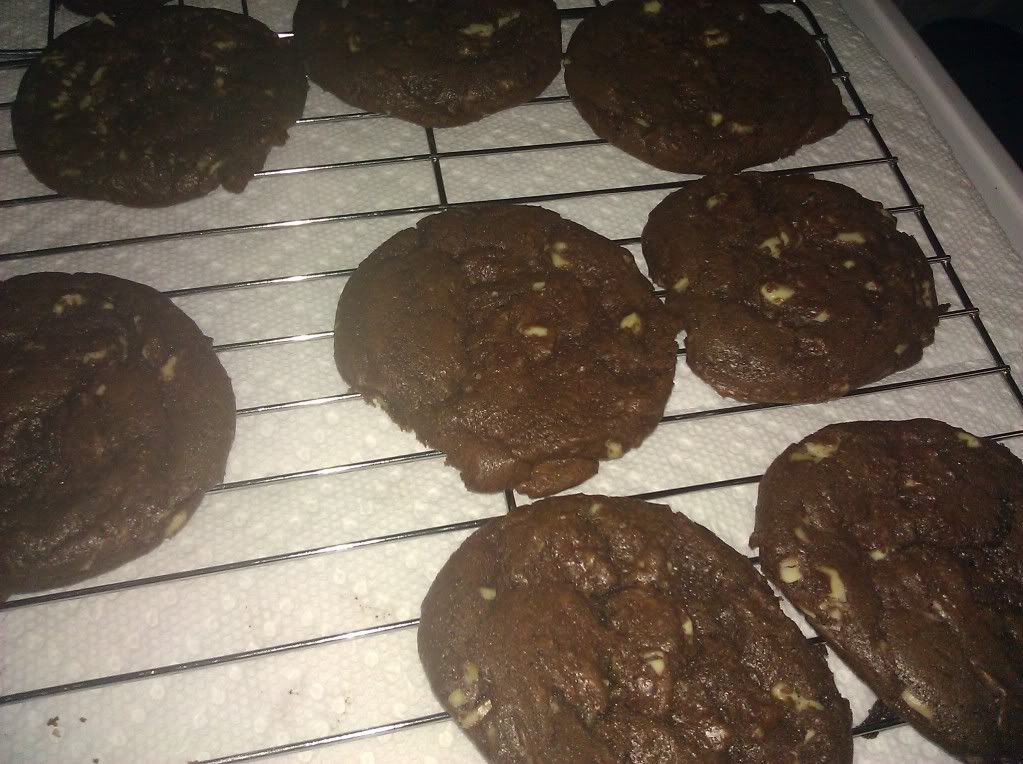 I will say this food blogger is onto something because her directions were spot on and the cookies looked undone, but as they sat out, they harden up and still remained chewy in the middle. I really liked how easy she made her directions.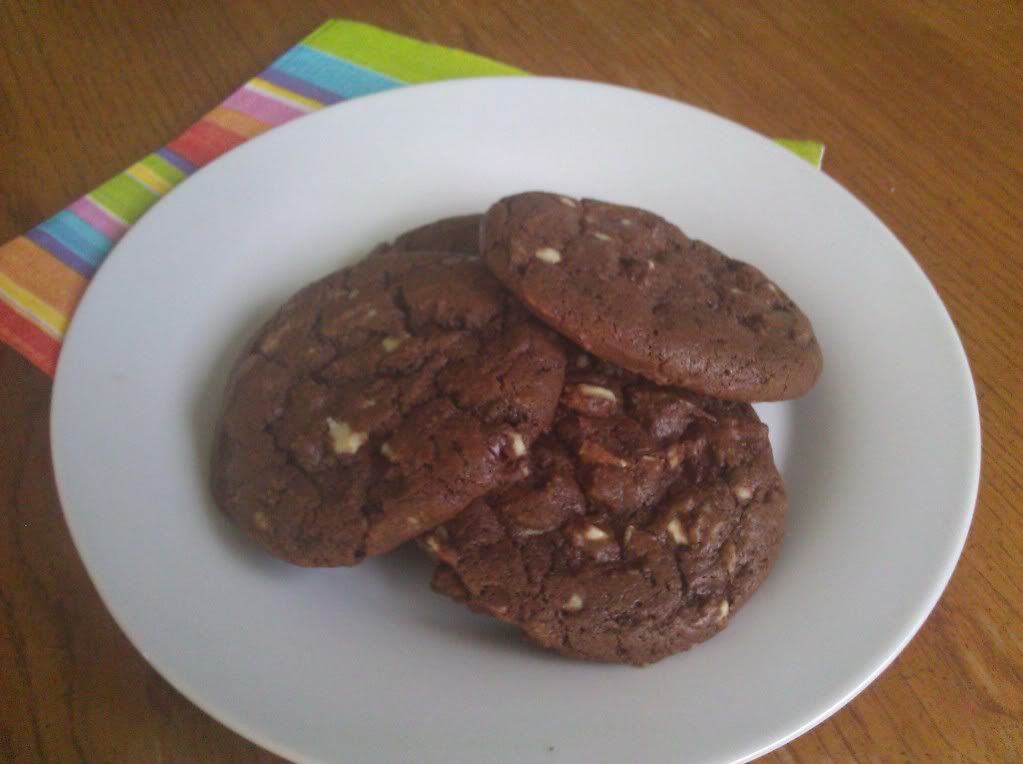 VERDICT: Loved them. My sister wants me to mail them to her ASAP. And the kids at my second job loved them. They are rich, however, and I may add a nut like a pecan or walnut, because they are so rich. If you like the GS, Thin Mints you will love these. They are easy to make and don't take too much time. Yeah, you have to cool your chocolate and put the dough in the refrigerator for an hour, but it is well worth it.