The Finale of New Orleans...
Canal Street from our Hotel room at night
Besides our community service commitment, we were also having a destination book club meeting. We had been discussing this since last year and made plans in April to make it happen. Everyone was excited about going and some like me, haven't visited the city since Hurricane Katrina. So it was a bit disappointing that the week of departure so many of my members were unable to go due to some unforeseen circumstances. If I learned anything from this last trip I learned, have folks do a deposit with only a portion of it refundable should they be unable to go, set a date and do not change it – because we will never do something trying to make everyone happy and always have a contingency plan in place so we aren't homeless for a couple hours before our arrival. LOL!
We were hoping to have our meeting the lobby area of the hotel, but hell I forgot about the college football games and the area was full, plus it was happy hour. So we met in our room and discussed Some Sing, Some Cry by Ntozake Shange and Ifa Bayeza, maybe I should say I discuss with a little participation from those who managed to read a bit of the story. LOL! Sad, I know, but the book was well over 500 pages and really could have been shorter, but I did encourage them to finish it because although the length was daunting the story itself was really interesting. And we finished the meeting with another bottle of wine.
We decided to go to Mother's for dinner. Can I say New Orleans finally redeemed itself with food? Thank goodness because I was really sadden by the food this go round. I tried their famous Ferdi sandwich, and it didn't disappoint and the much raved about by Sunny Anderson bread pudding, which was okay, but not something I would order again. The sandwich is a ham, roast beef, debris and gravy with cabbage, mayo and pickles. I loved the sandwich because it was flavorful, moist and just an explosion of food contrasts that went well together. But it was too much to eat in one sitting. Their bread pudding isn't typical because they make it with fruit cocktail. I wanted some raisins and if you are a texture person, this will not work for you, very mushy. It was tasty, but not something I really want to try again. Folks enjoyed the etoufee and fried chicken as well. We were all satisfied up leaving. In fact, that is probably why seeing the lady who was walking around topless, but painted was nothing to get up in arms about.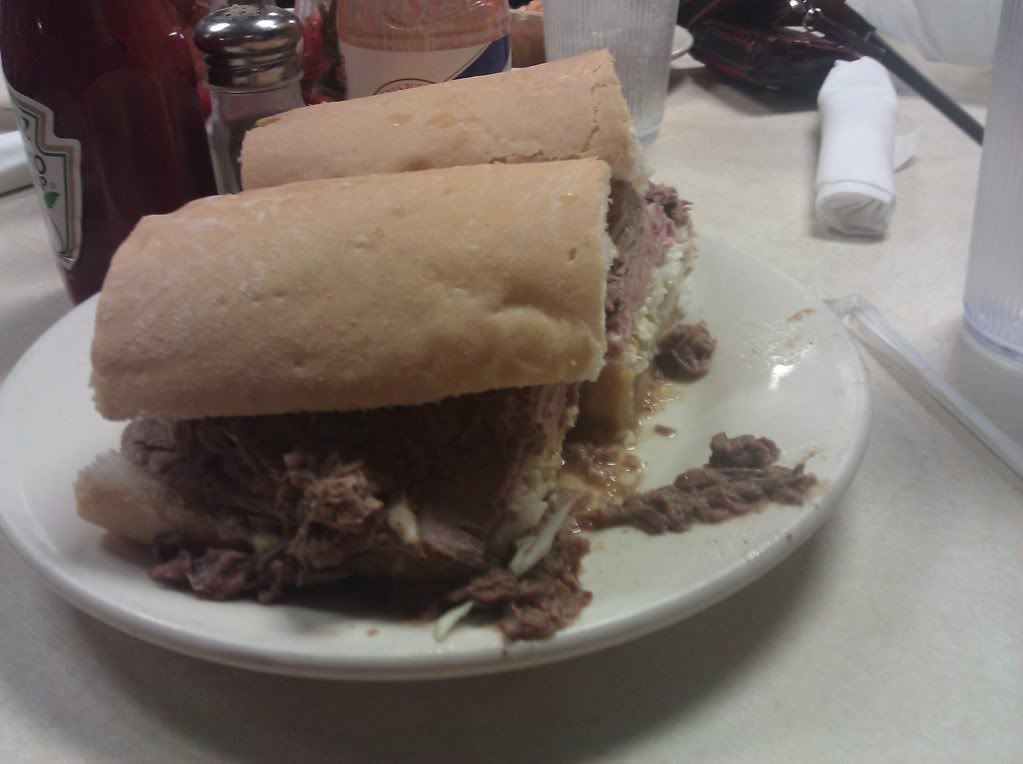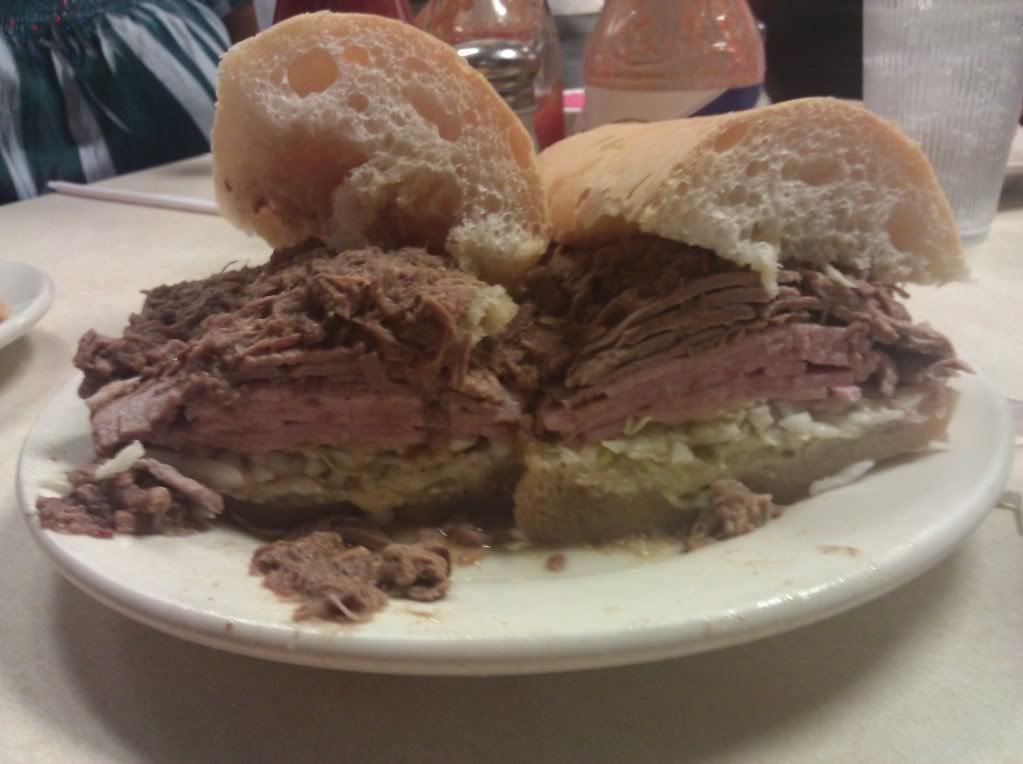 Famous Ferdi Special Sandwich. Look at that juice!
From there to walk off some of that food, we did some more shopping and I found a Fedora to fit my big head. Yes! We headed back to the hotel and drank some more wine and talked until we all fell asleep.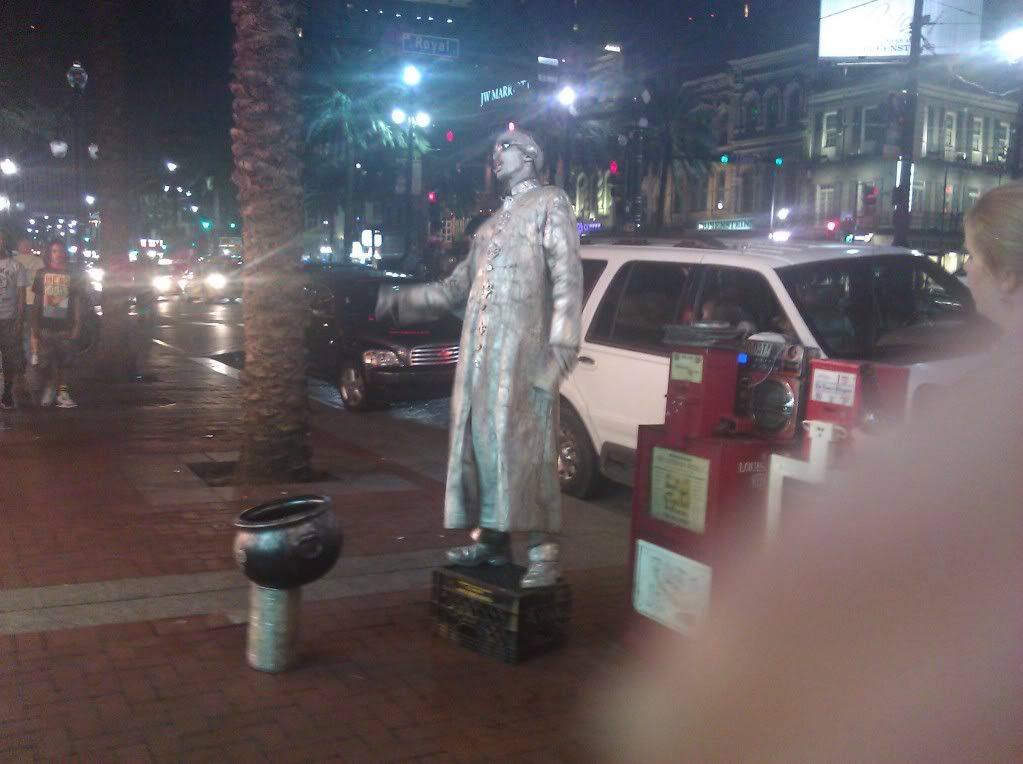 We saw a lot of these guys out performing. No money, no dancing. Money and they move. LOL!
Sunday we headed home at check out to try and miss the traffic for the Saint's game. We should have planned a bit better and maybe tried to attend since it was an early game. We all had a wonderful time bonding and just loving on a city that has had its share of hard times. Although everything wasn't perfect, I think we it was perfect we were able to go and fulfill our community service commitment and bond. Fini!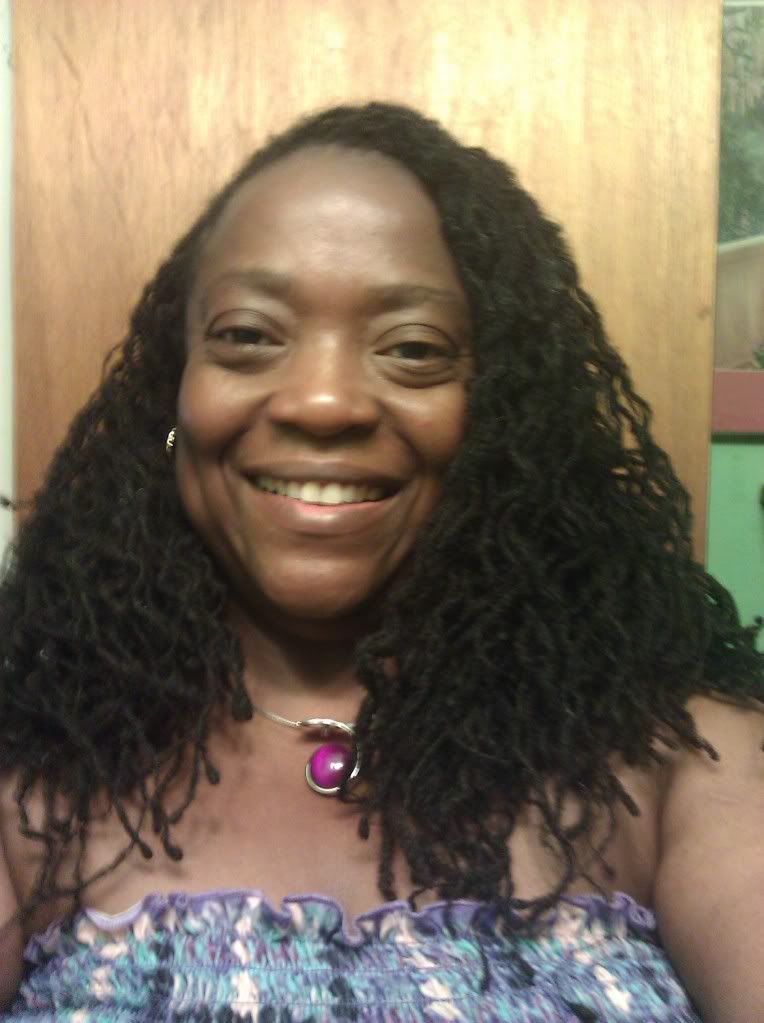 Back home safe and sound. I finally took my braidout down Sunday before our depature. Hair looked good too.

Bread Pudding. Tasty, but no something I would try again. Oh, I ate all of it I think I like the sauce more than the bread pudding.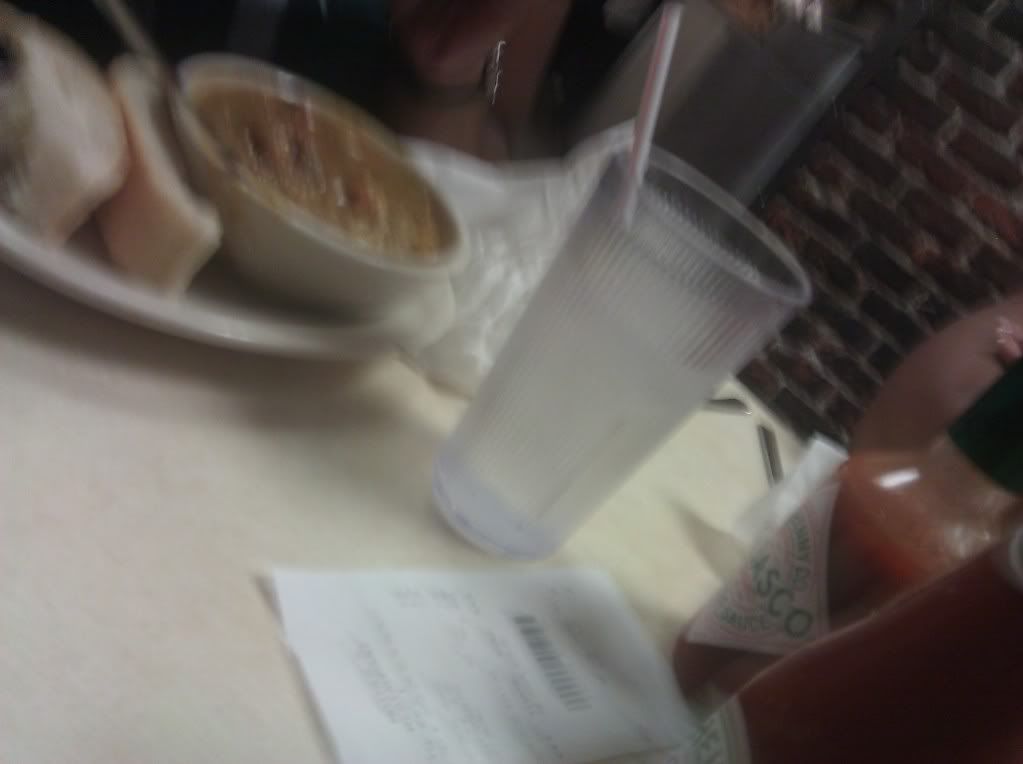 Blurry picture of etoufee.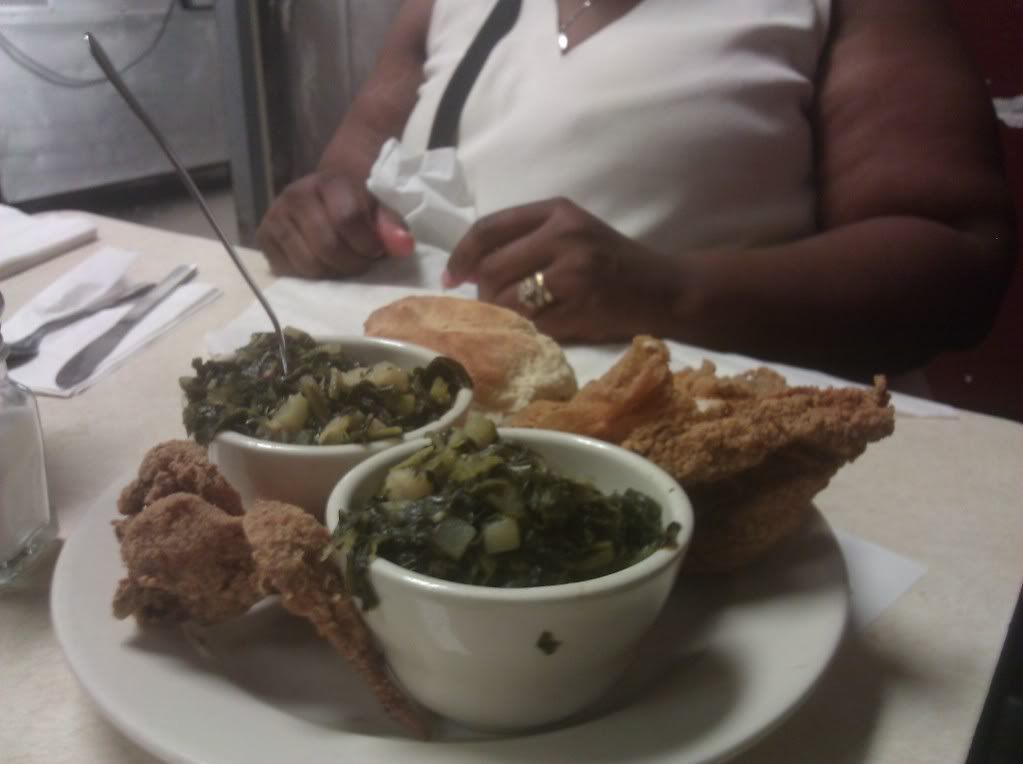 Fried Chicken and turnip greens.
Labels: Book Club, New Orleans, NOLA 2011, Sisterlocks