Happy Birthday to Me!!!
Taken Labor Day after a Soft Spike ponytail curl.
It is almost that time again, you know the time when the bell starts to toll and you realize the gray in your head really means you are getting old. Come Saturday, I will celebrate 42 years on this earth. Sometimes it is hard to believe I have lived this long and outlived my own mother's life. I should never take for granted living. However, I cannot tell you the countless times I have, but I am going to blame it on my youth because now that I am older and have lived some, I truly know I am blessed.
This time last year I was filled with an uncontrolled fear of my aunt not living and it was two days after my birthday when I knew she was alive but she wasn't living. It broke my heart that night while talking to my sister and I cried, which I don't normally do with my sister, but the pain had reached a fevered pitch and I needed some type of release. With acceptance comes calmness, and from that day until she passed it was hugs, kisses and lots of I love yous. So this year's birthday is bittersweet. She is gone, but she left with me this idea of living every day.
I am learning to enjoy life and make the experiences count. I really do take the time to smell the roses, even though they are the ones I am growing. I make time to just feel, because when you are running around doing things for others you become numb to your own needs. I am living and enjoying my life. It may not be perfect, but it is mine to enjoy.
I have no big plans just dinner and drinks with friends. I plan to just relax and do whatever I want to do with no pressure and no agenda. I may answer my phone and I may not. I may drink all the wine I have in my house (5 bottles), and I may not drink any alcohol all weekend. I am going to read, take long baths, work-out and I may spend some time with the guy, but this weekend is all about me living and enjoy this life that has been carved out for me. Cheers and Happy Birthday to me!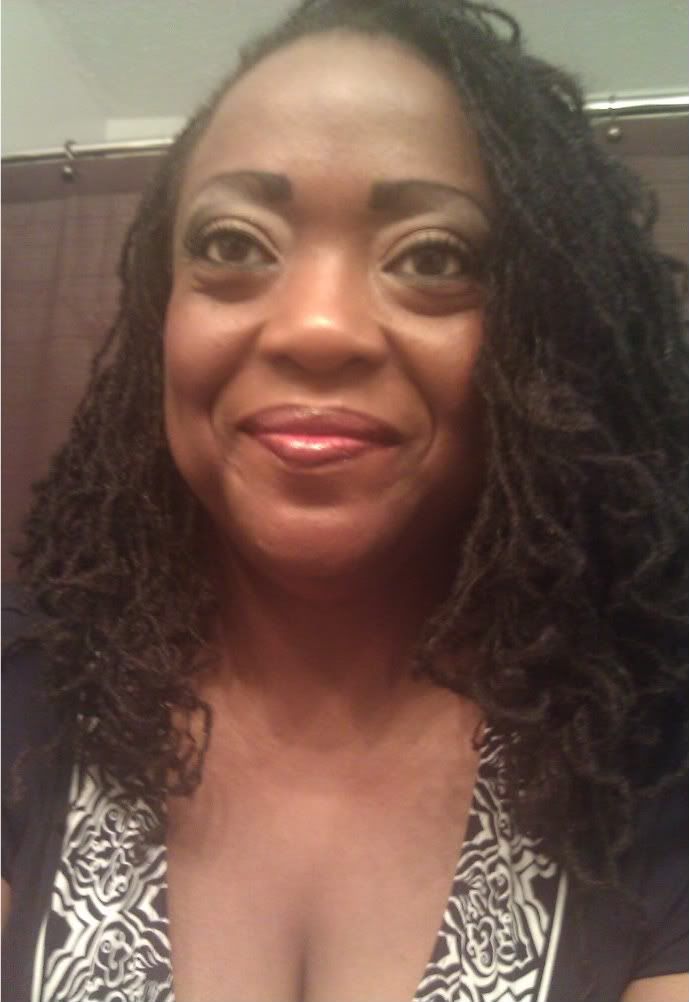 I think I make 42 look great! So Cheers and Happy Birthday to Me!
Labels: Birthday, Fun stuff, Hair photos