Creative Cooking...Chicken Parmesan - Baked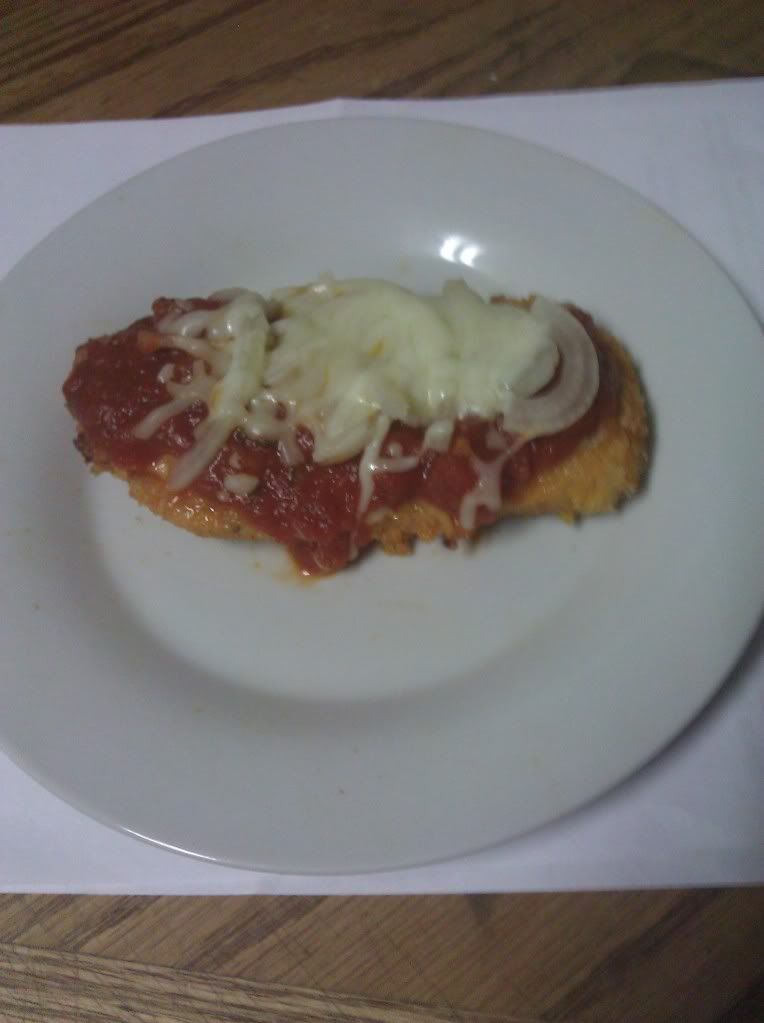 I got this recipe from
Skinnytaste.com
, and I changed a few things up, but for the most part stuck to the directions.
• 4 thinly sliced chicken breasts
• ½ cup of Italian seasoned breadcrumbs
• ¼ cup of Panko breadcrumbs
• ¼ cup of grated Parmesan Cheese
• 2 tbsp of butter
• Mozzarella cheese
• Jarred Marinara sauce
• Cooking spray
My changes were I added Panko breadcrumbs to my Italian seasoned breadcrumbs and used my favorite Marinara sauce that I jazzed up with some Kalamata olives and some diced tomatoes. I also only sauced and cheesed up the individual breasts when I heated them for dinner throughout the week.
Preheat oven to 450 degrees. Sprayed my pan with cooking oil.
Combined my breadcrumbs and parmesan cheese in a container.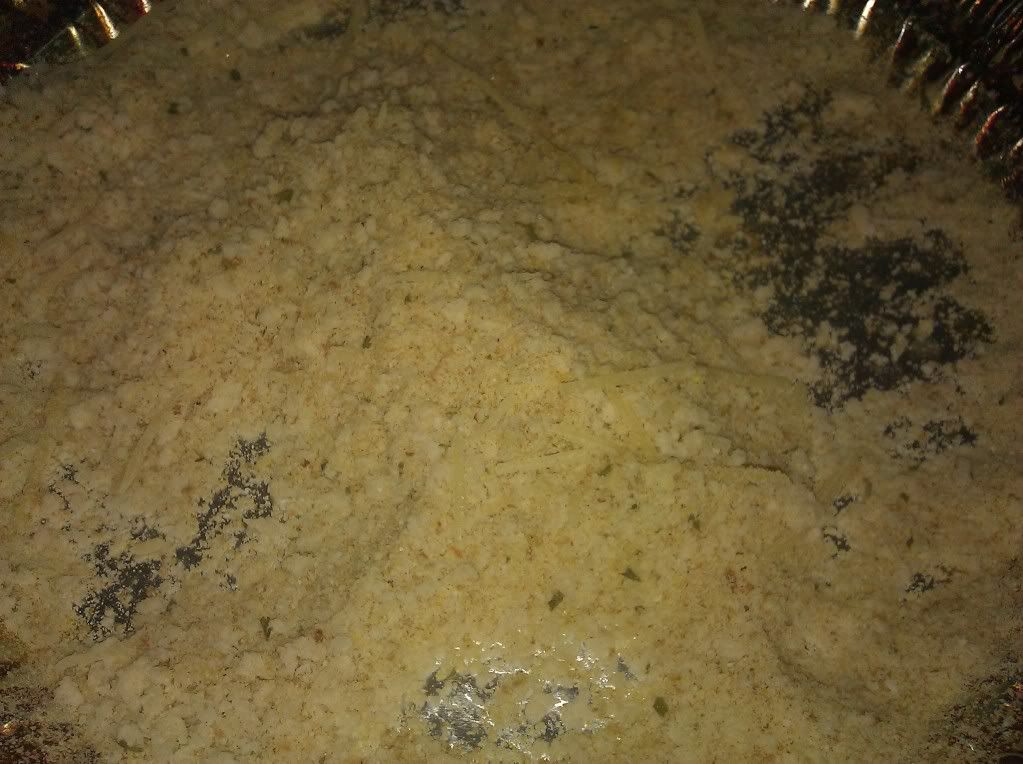 Combined Panko breadcrumbs, Italian Seasoned breadcrumbs and Parmesan cheese
Melted my butter. I then brushed each of the fillets with the butter and dipped and covered them with the breadcrumbs in my separate pan and placed them on my cooking pan. Did this for all the breasts. Then I sprayed the top of the breast with some more cooking spray.
Coated and ready for baking.
I baked for about 10 minutes on one side and then turned them over and baked an additional 6 minutes on the other side. Depending on the size and thickness of your chicken breast will determine how long to cook, but do not overcook them. Then for each fillet I used my heated marinara sauce and then added my Mozzarella cheese with a few sliced onions and heated in the microwave to melt the cheese.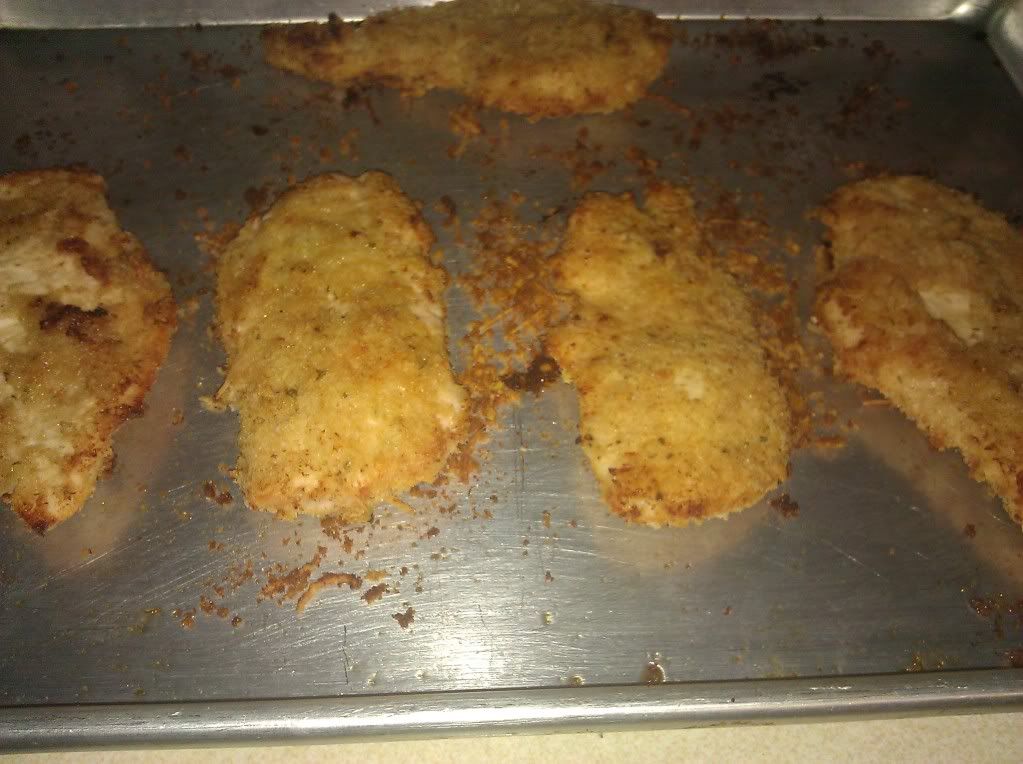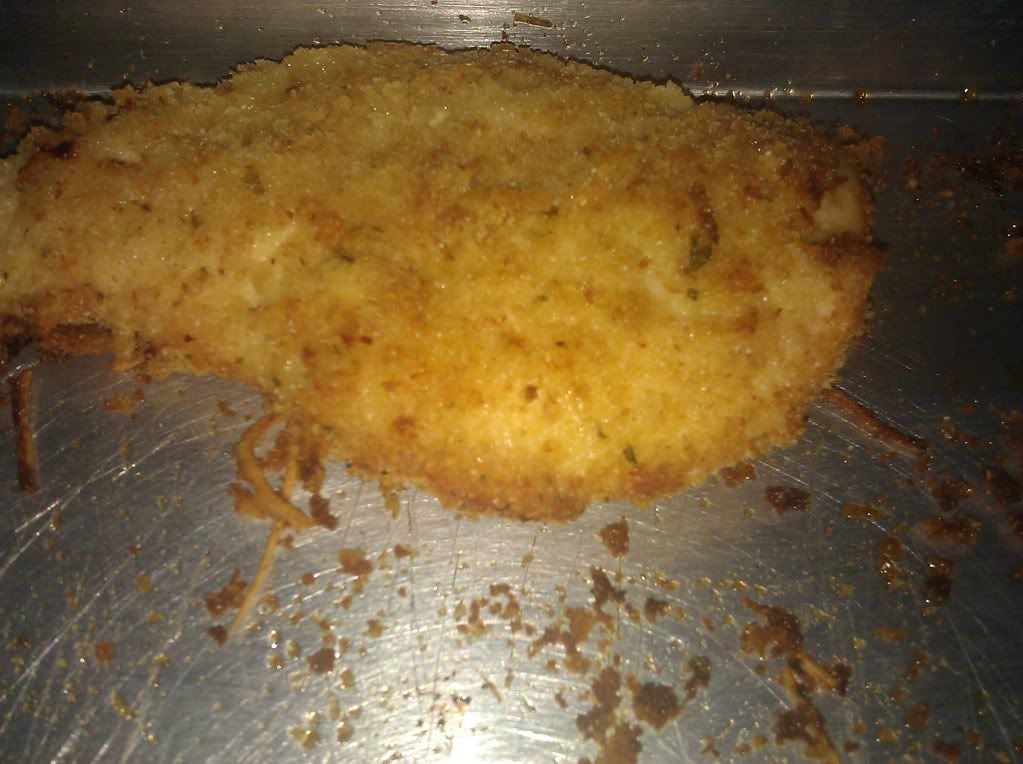 Verdict: Very good. The seasoned breadcrumbs give it the right amount of seasoning and the marinara sauce and mozzarella cheese give you that authentic Chicken Parmesan taste. So although it is baked instead of fried and then baked, you don't lose much flavor just a few extra calories.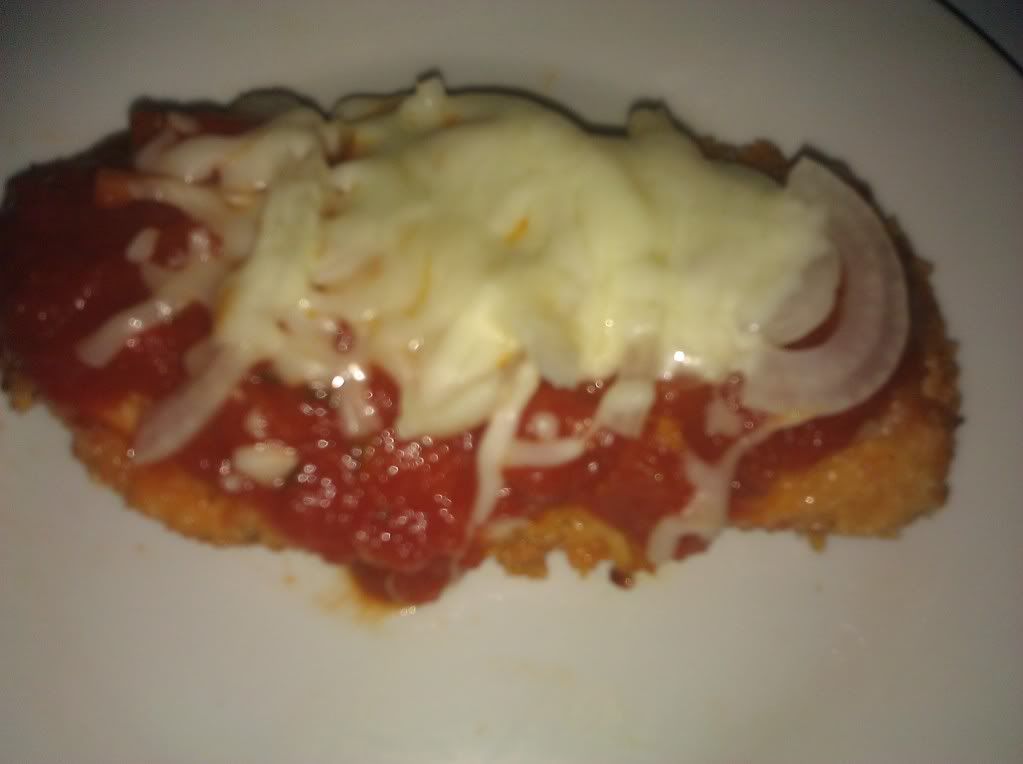 Labels: Cooking