Creative Cooking...Stuffed Mushrooms
I love stuffed mushrooms and it is getting to be the season where you can find stuffer mushrooms. These are the mushrooms that are bigger than your average button mushrooms. Alas, I had to use some large button mushrooms until I can drag my azz into the Sam's by November where they have the fresh stuffer mushrooms on sale.
This is one of the dishes I serve at my December book club meeting I host every year. I actually brought some to a potluck meeting prior to adding it to my menu so I could test my member's reactions. Um, they loved them. This is a variation of the kinds I make for the meeting. One is a meat variety and one is a veggie one.
Stuffed mushrooms (You know I don't measure right?)
¼ of a package of hot pork sausage
Some chopped onions
1 cup of frozen spinach
1 small tomato
2 chopped green onions
Some real bacon bits
Italian bread crumbs
Olive oil
Mozzarella cheese
Preheat oven to 350 degrees.
Sautee your onions and sausage in a pan and then drain them. Set aside to cool. In a small boil mix in your cooled sausage and onion mixture, bacon, tomato and frozen spinach. Add in your cheese and bread crumbs. You want the mixture to be dry but moist, hence the olive oil. Luckily, I didn't have to add any more oil to my mixture.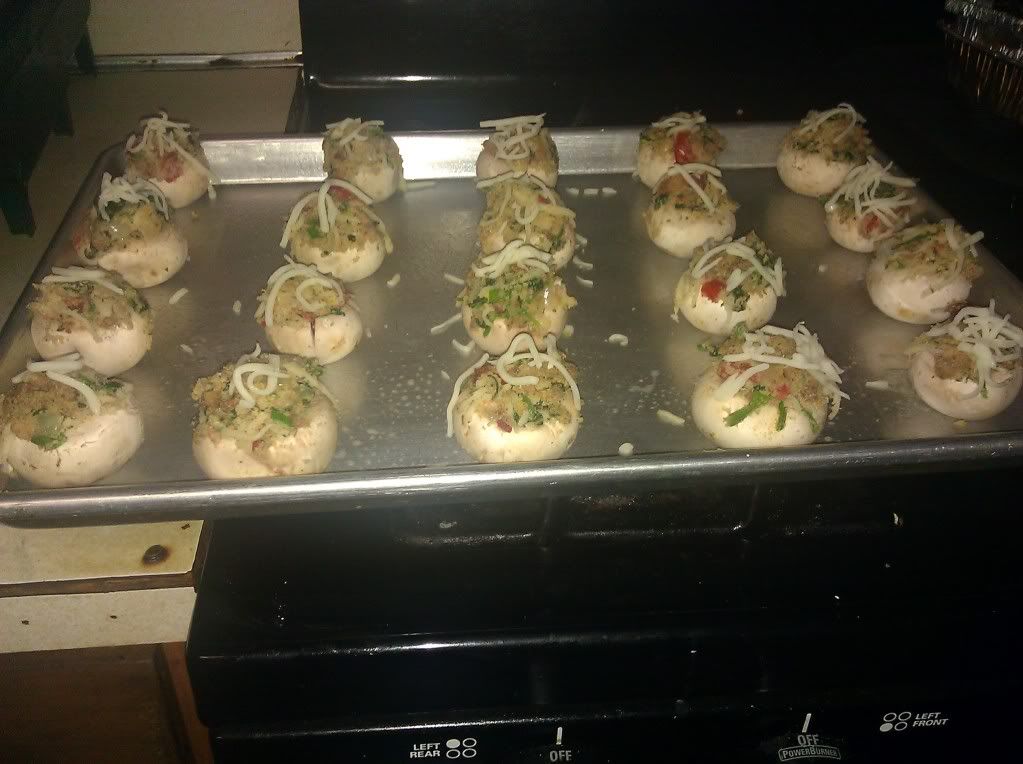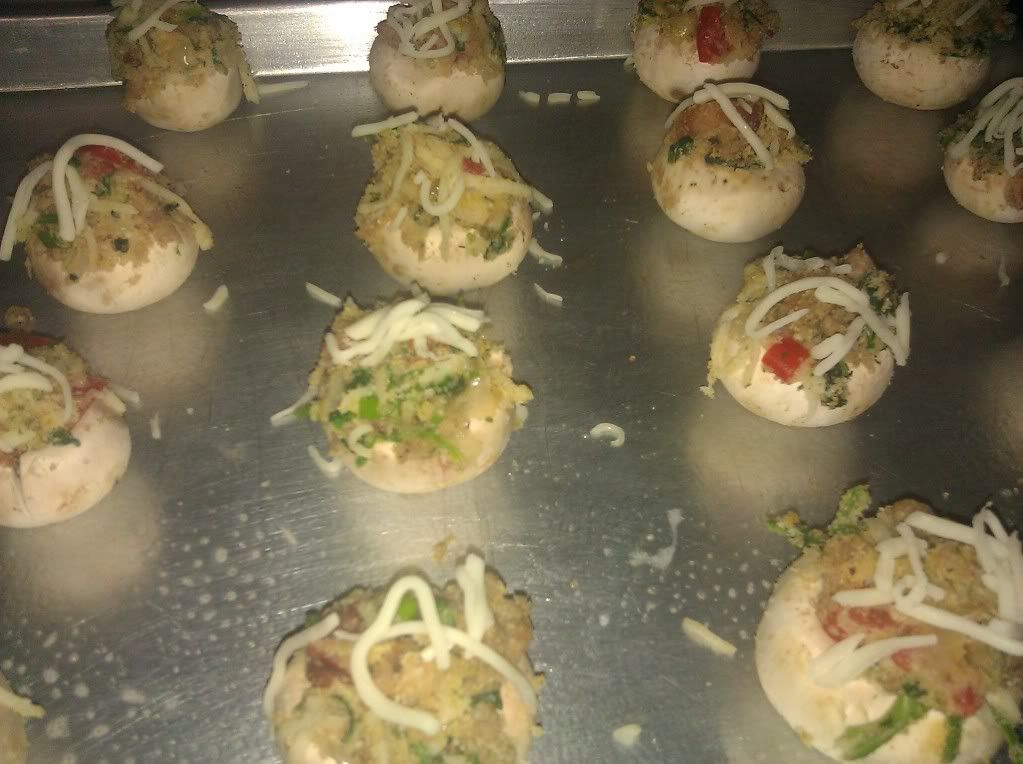 I added a little extra Mozzarella cheese to the tops.
Clean your mushrooms after removing the steams. Please, and I am talking to my sister, do not wash your damn mushrooms. A nice damp cloth or paper towel will do the trick. Mushrooms have a lot of water in them and you will cause them to break down too much with the extra water.
Place mushrooms on a greased cookie sheet and bake for about 20 minutes or until they are brown.
My vegetarian version came from watching an episode of Giada's Italian cooking show on the Food Network. It consists of canned dice tomatoes (drained), chopped black olives, green onions, mozzarella cheese, Italian bread crumbs and olive oil to moisten the mixture. These taste like mini pizzas.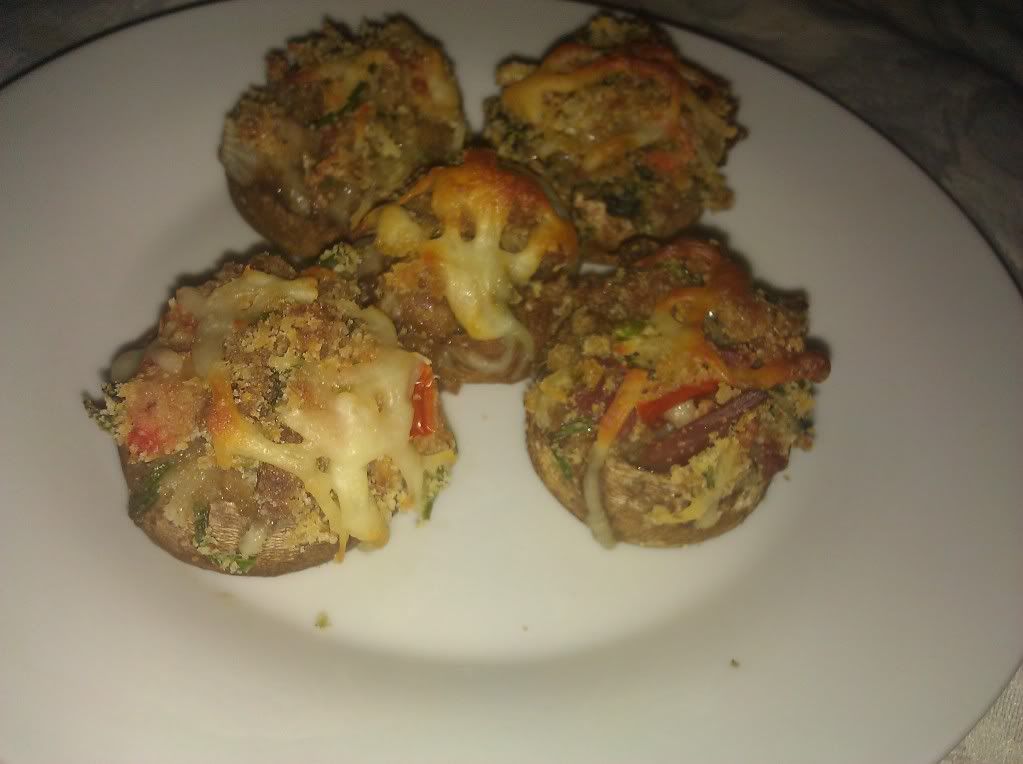 So when I start seeing stuffer mushrooms I get excited because you can eat them as a meal or a small snack and not feel too guilty about eating them. I would give you a verdict, but hell I loved these because the recipe works for me and it is a variation on several I found but these works for me. Enjoy!