Thanksgiving Randoms…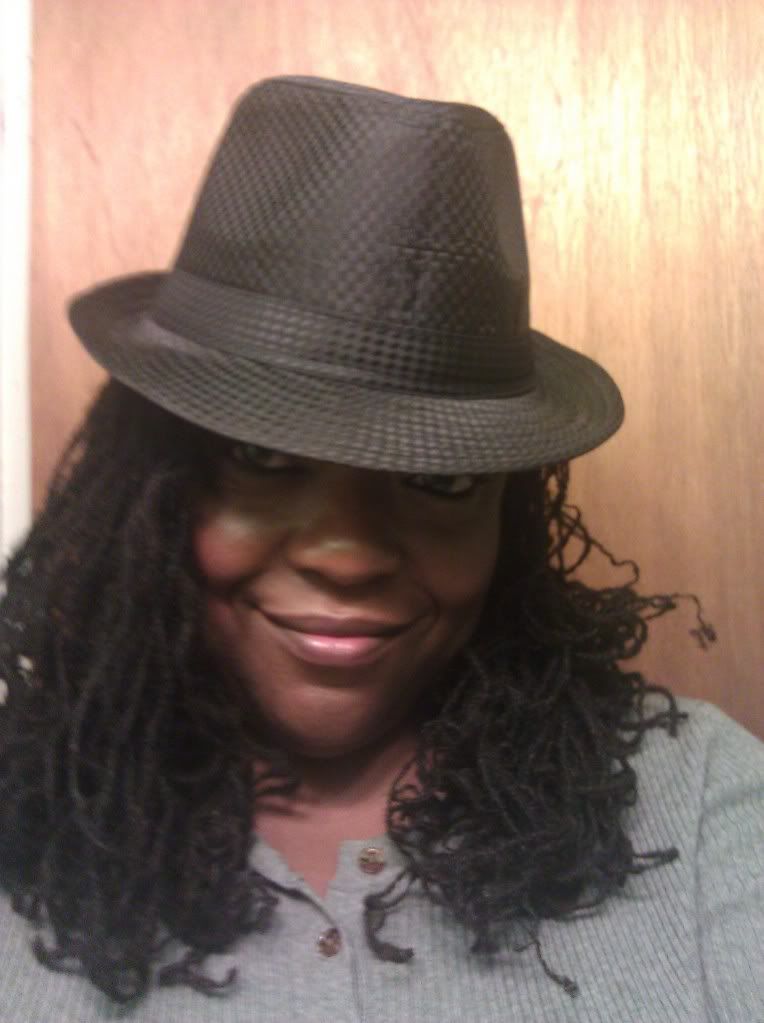 My fedora from New Orleans
Can you believe it is already time for Thanksgiving and it will soon be 2012? Crazy because this year has zoomed past and I keep asking where did the time go.
Besides cleaning and getting rid of lizards for the holidays, I have some random thoughts running through my mind.
What is the best way to broach the subject of cooking a better turkey to a host? I mean, is there a right time or place to say to someone that they may want to try a new way of roasting their turkey? My boss on my second job said their family Thanksgiving dinner, which they had this past Saturday, the ham was dry and the turkey was even drier, but he enjoyed the sides and the company. I could feel his pain because there is nothing like a dry ass bird and a ham dry, just forget about it.
How do you explain etiquette to grown people? Shouldn't it be a given if you are invited to dinner, that you bring something even if the hosts says not to? I am just asking.
The radio is playing Christmas music right now. Really?
Why must my sister torture me with questions about cooking things? I googled the recipes, why can't she? She is not going to follow the recipe anyway, so why worry me. Geez!
My brother will begin culinary school on January 9, 2012. Progress.
My turkey breast is brining at home right now. Yummy! I have to always have something to eat at my house because I rarely take home leftovers from the hosts.
Carson, the baby, is here! I can't wait to get to his cheeks.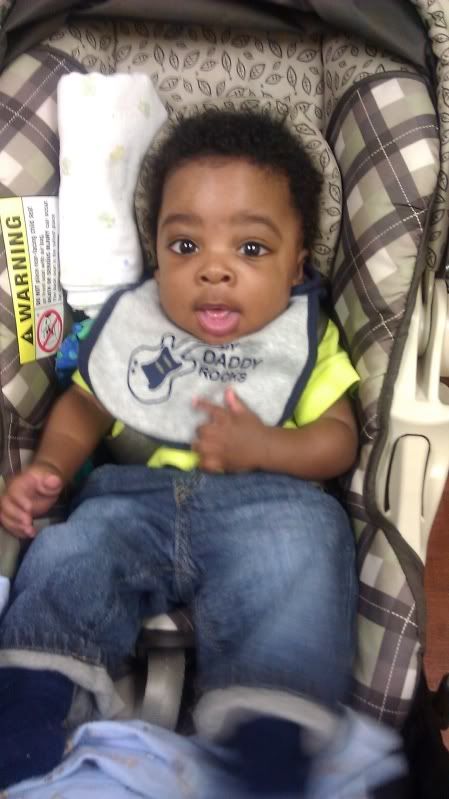 Last night on my 2nd job, I really wanted to get rid of all the workers. No seriously. They had plucked my last working nerve. Thank goodness I know when to take a few days away from folk's children. I have never seen a bunch of lazy, unconcerned and spoiled children all together in my life.
My eyes have been itching all day. My allergies are out of control. I guess I should take my medicine tonight, early.
My brother is as vain as I am. It's hereditary. Maybe, because my sister doesn't get why we are so vain. I really believe my mama found her in the bushes. I told her this most of her childhood. What? I was the oldest child and she was the middle child, who felt tortured.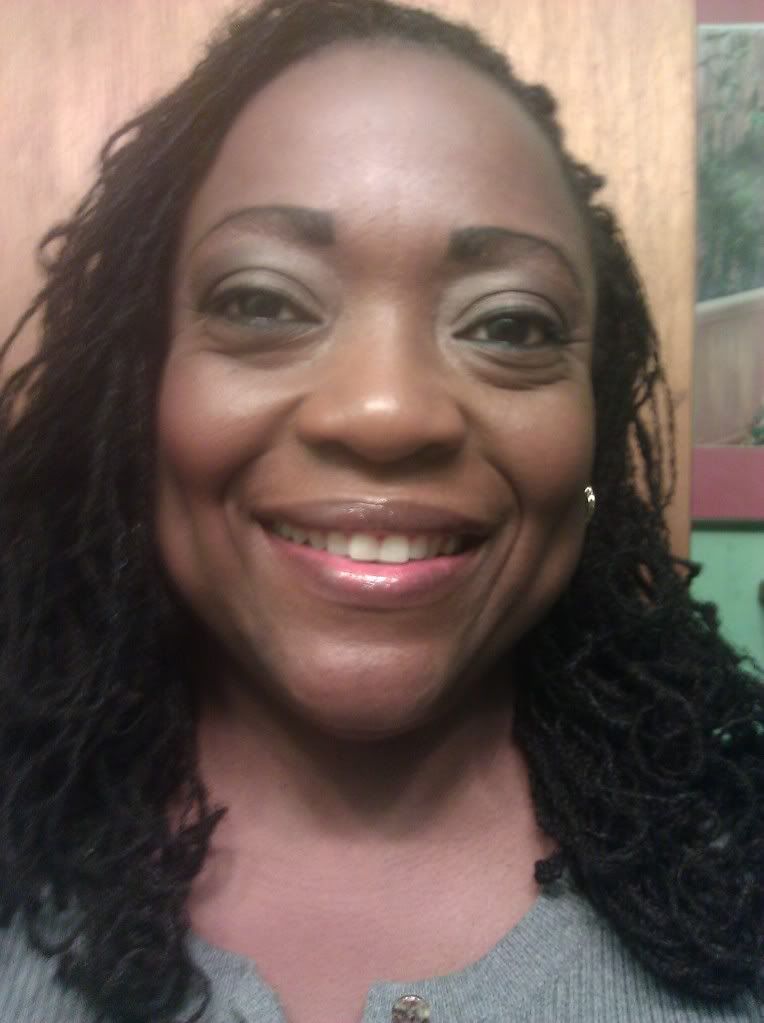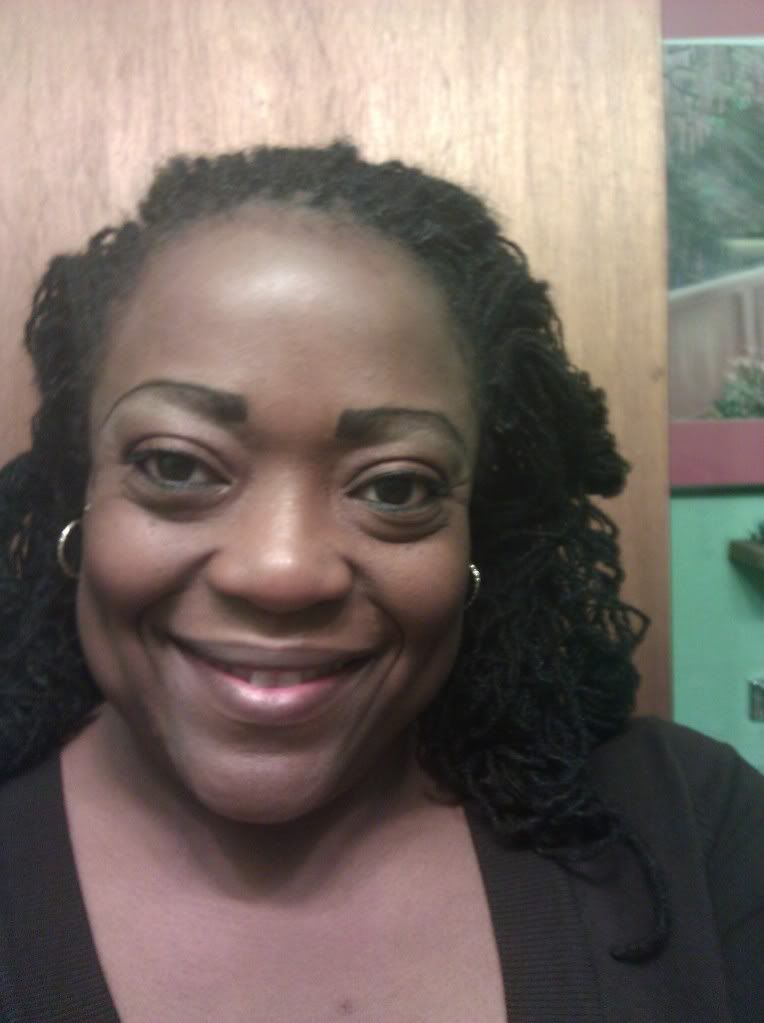 Just because I am so vain...3 hair pictures...
My cousin plans to ignite some shyte tomorrow by saying my cousin and I should have cookie cook off, the cousin and her brother-in-law a texting challenge and whatever mess he can instigate. I have not told my cousin I bake cookies, because I haven't wanted to hurt her feelings. I just think cookies should spread out and not be lumps. You have seen the cookies I have baked. Just saying…
I guess I will be doing Black Friday by myself. My friend is still praying on it. Really?
Let me ask you, do you have family or friends who will tell you when someone you don't know has passed away? I don't know how to respond to that because I am not absorbing that information.
My niece aka Damon's seed, says it just doesn't seem right to not be here for Thanksgiving. I hate it too, but I am sure she will have a lot to be thankful for nonetheless. Her partner in crime, her cousin, says now he want have anyone to talk to. These two are probably going to be looking like lost orphans. Next year… There is always next year if God's willing.
Of course Turkey Day Classic activities are underway, I won't be participating in them but I know my folks will have a ball.
I am thankful for a lot of things this year, mostly the ability to have peace all around me. I am thankful for family as we transition without my aunt. I am thankful for all He has seen to make happen for me. Finding peace and happiness is so what living is worth and this year, I have lived. And, um, I am really thankful for being off from both jobs for 4 days! Thank you! Thank you! Thank you!
That is all I got for now. I am sure some tomfoolery will take place when the family gets together to give thanks tomorrow, which will make for another addition of randoms. Until then…Have a wonderful Thanksgiving!
Labels: employees, Family, Fun stuff, Funny, Holiday, Ramblings, Randoms