Five Years of Sisterlocks...
Taken on January 21, 2012
On January 9, 2012, I celebrated 5 years of having Sisterlocks. My how time flies. I do not have this long diatribe on how 5 years of having locks has changed my life or anything of that sort. As I have said over and over again, my hair is boring. I still get questions and compliments about it but nothing extreme or blog worthy.
Yes, I still band and twist my hair. See my look of frustration.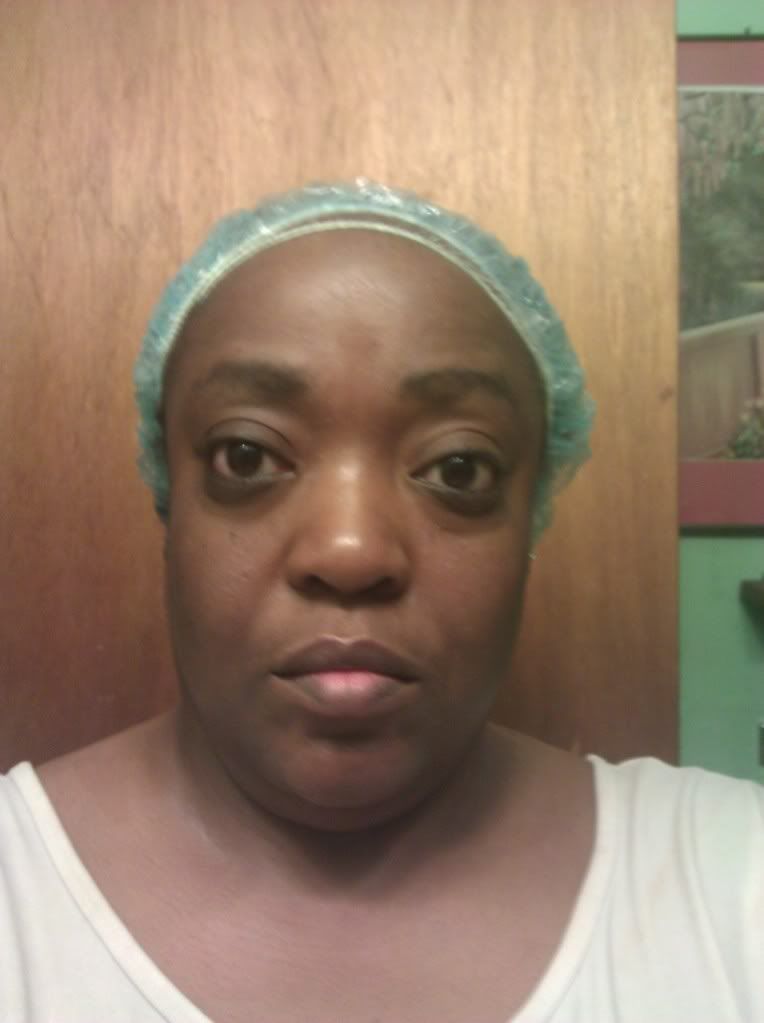 Yes, all my hair is under 2 of plastic caps
I regimen is simple. I wash with Sisterlock Green Tea Formula and depending on my mood I will use the Sisterlock Reconstructor or Moisture Treatment. However, I have incorporated Oyin's Handmade Honey Hemp Conditioner. It is the one new product I have tried and love how it makes my hair feel. This particular conditioner keeps my hair soft between washings and I use it as a leave in conditioner. I also use their Greg's Juice as a spritz ever so often. Not regularly. I still hate washing my hair. I consider it a project of immense proportions. It really doesn't take that long to wash. Usually about 20 minutes, but it is the process afterwards of separating the locks, sitting under the dryer with the conditioners and plain getting my hair dry. In the summer, I usually wash on a Sunday morning and by late night my hair is dry. In the winter, I sit under the dryer for about 30 minutes then I spend about 15 minutes or more blow drying my hair. Can't walk around with a wet head when the temperature is low. I retighten every 3 to 4 weeks and if I wait the four weeks I have done some spot tightening in between. It usually takes me 2 hours to do the front and about 2.5 hours to do the back, because the hair is so dense back there. I find that it is best for me to retighten my hair at my own pace and while I am relaxing at home on a Saturday or Sunday morning.
See me smalling because I am done. Hair is finally dry!
I still do not regret getting my locks. I still wish they were a bit larger, just because the base would be stronger. I have lost a few locks but nothing like before. I have combined a lot of them, because it was just plain necessary to strengthen the base. I try not to where my hair in ponytails a lot, because I can tell where the hair ties thin the locks when done too often. I tend to where my hair a curled bun atop my head and take it down to have a cute curly do. I normally roll my hair with soft spike curlers. I haven't used my flexi rods in a minute, because I can't sleep in them. I have done a Caruso set once, which gave my ends a really nice curl and giving my hair a lot of body.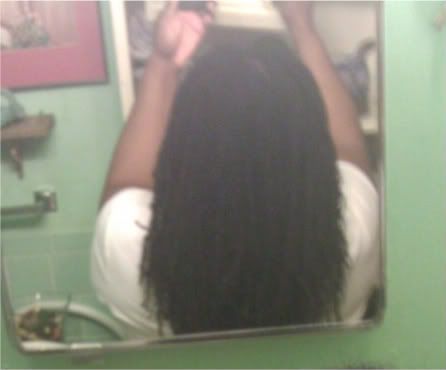 Blurry picture of length.
So you see after 5 years of having Sisterlocks, the maintenance is still the same absolutely boring. One question I have been asked a lot lately is how long I will let my hair grow. I will not have locks down to my butt. I do not want my hair longer than bra strap length. This hair is hot in the summer and great for the cold of winter, but this hair is heavy and I know my limitations. Happy Sisterlock Anniversary to me!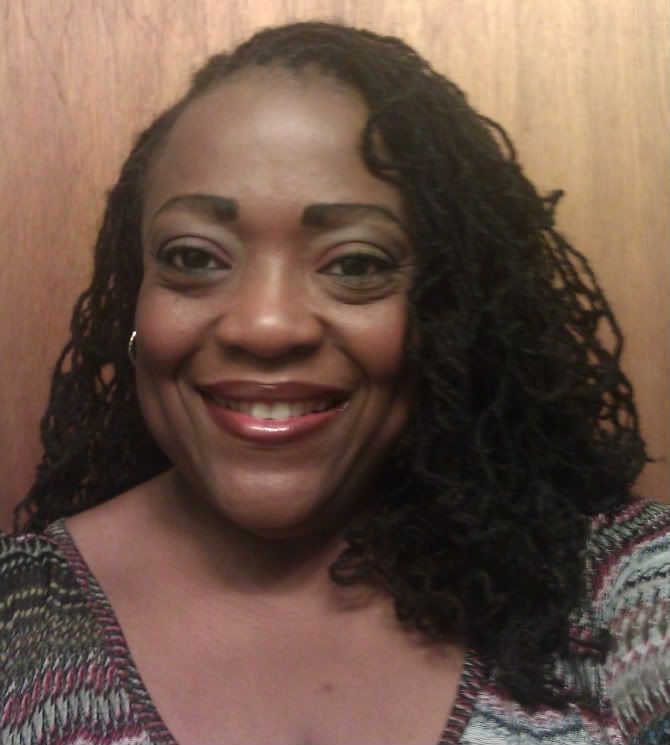 Labels: Anniversary, Hair journey, Hair photos, Sisterlocks