Creative Cooking...Thai Lemon Shrimp
My version of the Thai Lemon Shrimp
If you follow me on Pinterest, you know I will add recipes to my board, in fact that was probably one of the first things I pinned. This particular recipe caught my eye because of its picture, which was absolutely beautiful. (Wish I could take a more beautiful food shot.) And when I clicked on the picture, I realized it was from one of the food bloggers who I occasionally check out because he is constantly cooking unique and ingenious dishes. Plus, this was one of the few dishes I knew I could make and wasn't too complicated. And it seemed light enough for a quick date night dish. Head on over to
http://www.closetcooking.com/
and check out Kevin's recipes and approached to dishes.
This recipe is from
Closet Cooking
the only change I made was I used light coconut milk and added a ½ teaspoon more of Srirachi chili sauce for the full recipe follow the link:
www.closetcooking.com/.../thai-lemon-shrimp.html
Mixing the marinate with the raw shrimp.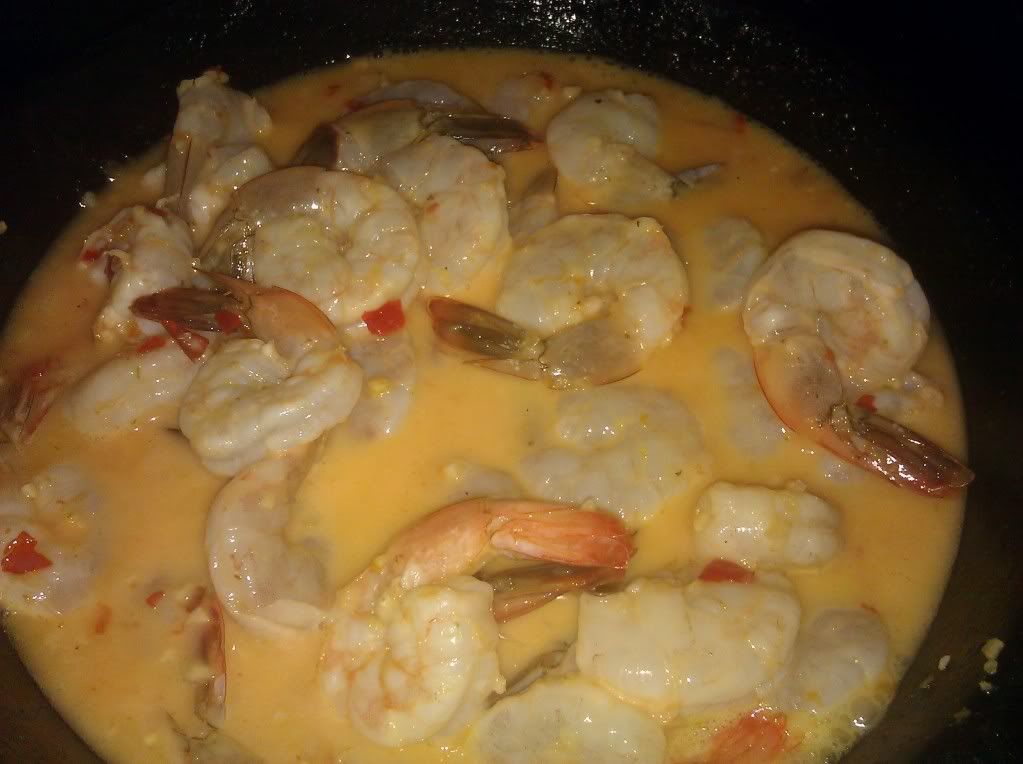 To my hot pan the shrimp and the 1/4 cup of lite coconut milk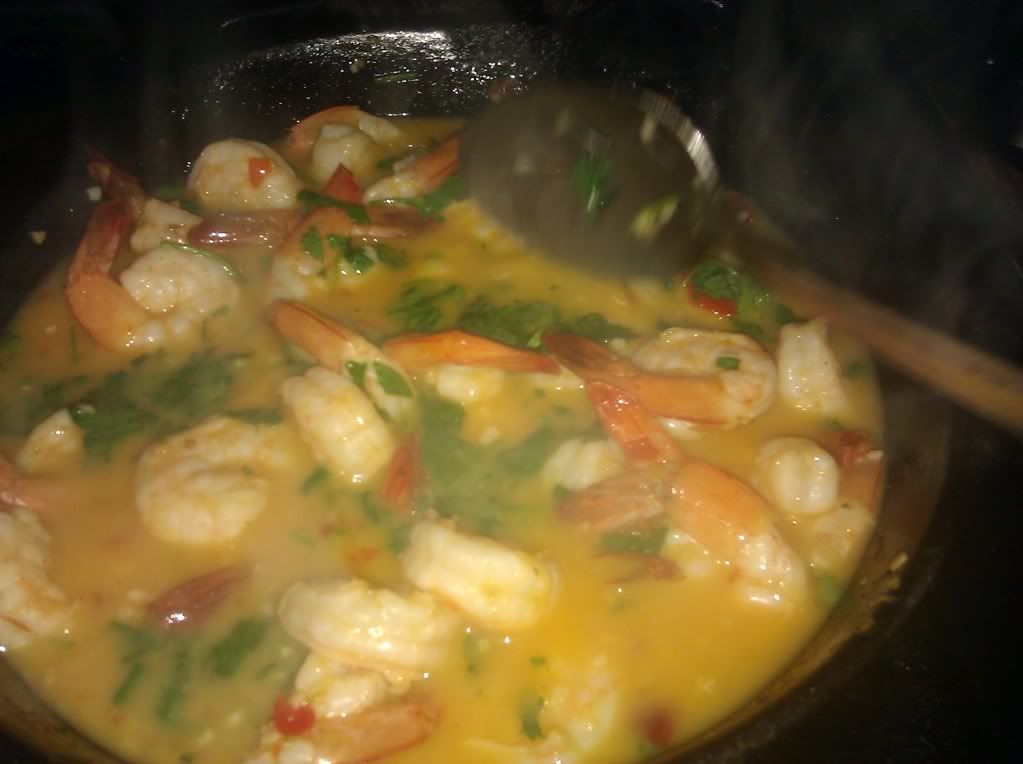 Adding my chopped cilantro after the shrimp was done. This part goes quick. Do not overcook your shrimp.

Finished dish w/brown rice and extra cilantro for garnish!

Verdict:
When I tell you that your tastebuds will be thanking you, I am not playing. The flavors compliment each other and it is the perfect combination of sweet, sour, hot and refreshing. I served mine with brown rice with peas, carrots and onions added to make it seem like fried rice. The sauce is slap your mama delicious. I sent pictures of the dish out and everyone wanted to try it. It is eye appeal and palate appealing. It is light enough and easy enough to fix during the week with heating up your house or taking too much time. From start to finish it probably took me 25 minutes. The longest part of my prep was zesting the lemon and lime and squeezing the lemon for fresh lemon juice, which wasn't that long either. Pinterest is making my life great and my culinary recipes are widening. So if you love shrimp and want something light, but tasty with a touch of heat make this dish. I dare you to!