Creative Cooking...Fried Plantains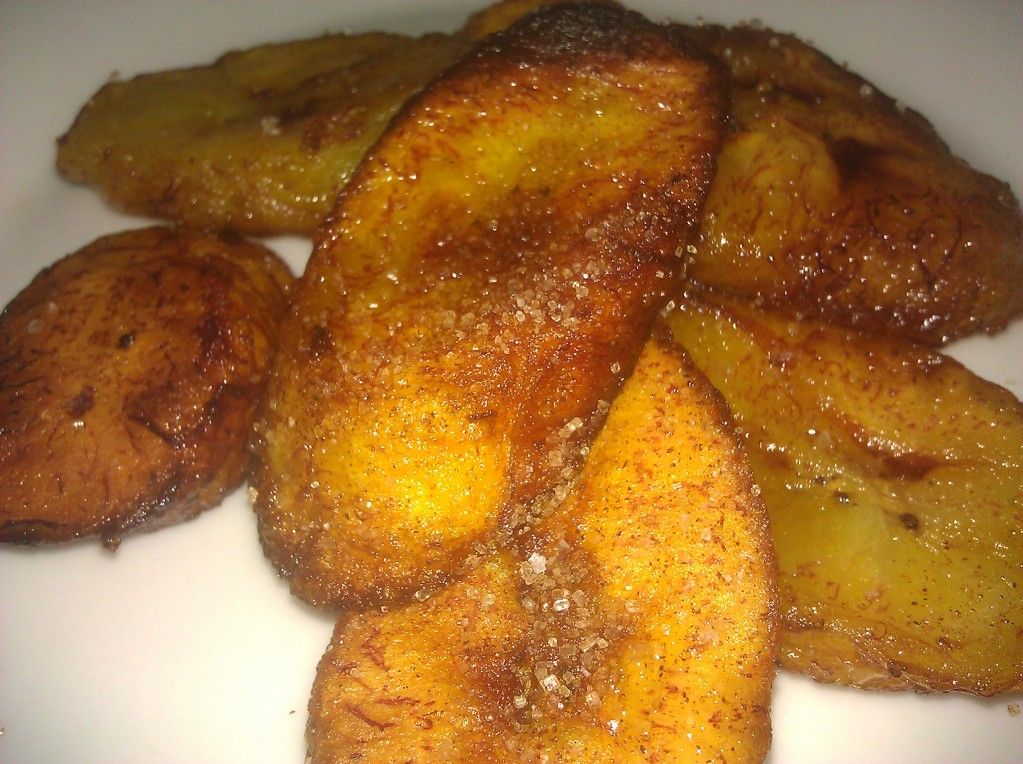 Fried Plantains (See the sea salt and cinnamon sugar)

As I mentioned in the previous Creative Cooking segment, I also purchased two plantains to eat with my dinner. As I scoured the Internet for recipes, I found all them pretty much were simple and they were simple to cook. So why was I so intimidated by these things?
Ingredients:
2 plantains
½ cup of vegetable oil
Cinnamon sugar
Sea salt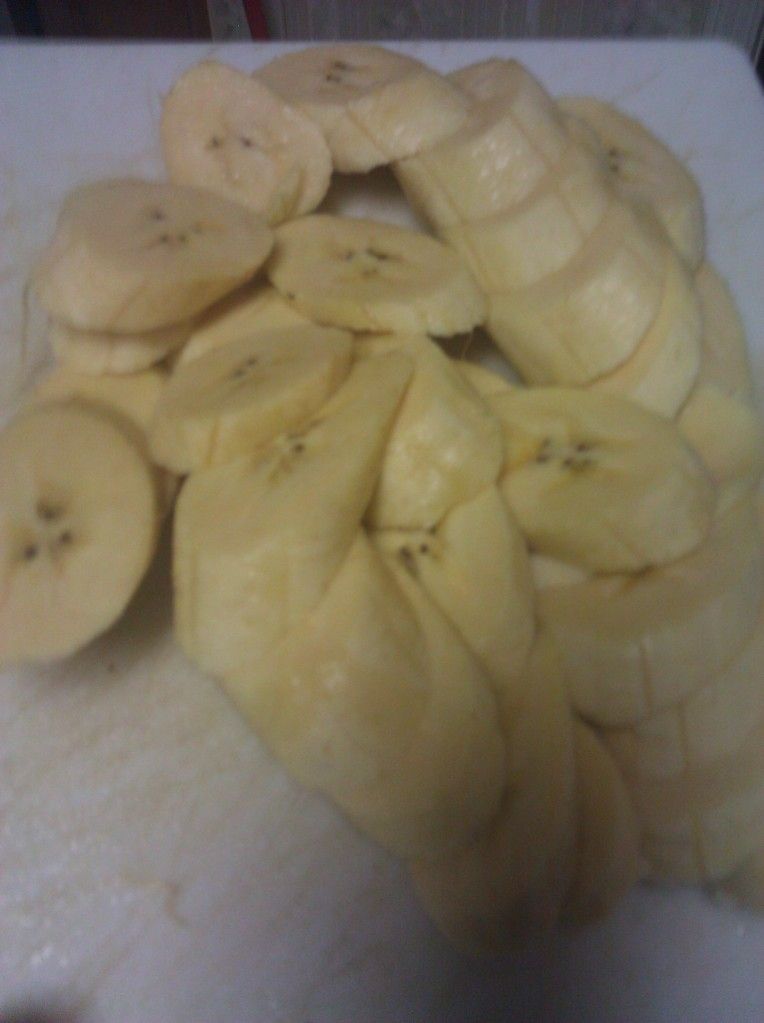 Diagonal and equal thickness
Frying, but not too many at one time.

Turned over after a few minutes

You can cut your plantains in several different ways, but I cut mine on a diagonal with an equal thickness, which is how I am used to eating them from my local Jamaican restaurant. Heating up my oil for frying, I placed my cut slices in the hot oil, not over filling because you don't want the oil's temperature to drop. I turned them over after about 2 or 3 minutes and finished for another few minutes. Depending on the desired color will determine how long you cook them up. After draining them on paper towel, I seasoned with a little sea salt and cinnamon sugar. Yummy! This was quick, simple and easy. And I didn't make my house hot either.