Good Friday Randoms...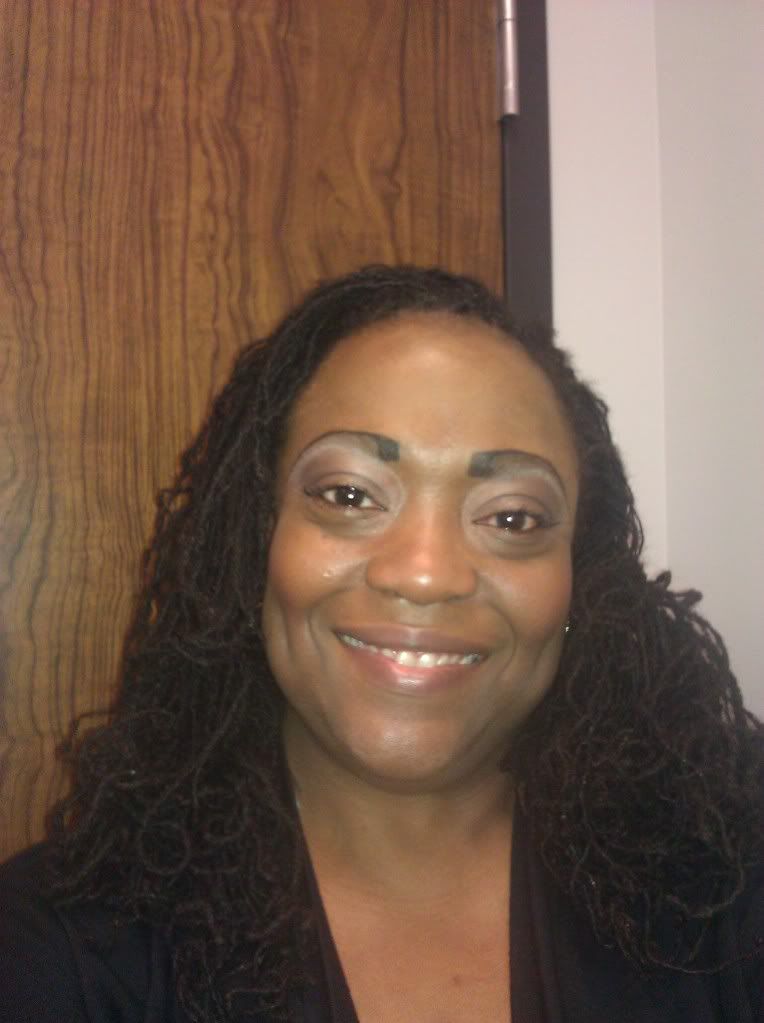 So what am I doing for Easter this year? It looks like I will be sitting at home watching DVDs and noshing on crab legs, with my hair still in soft spike rollers.
My family had decided the first of the week to either cook or dine out. By Wednesday it was dine out, by Friday it was either eat with cousin's SIL or me and my cousin eating out by ourselves. I immediately nixed my invite to SIL, because seriously, I am not a big fan. It goes back to when I was 14 years old and she lied on me. As a teenager, you know how hard it is to dispel a lie told by an adult and I was basically crushed that the family believed her and basically called me a liar. I have never forgotten it. I have no hatred in my heart; just don't trust an adult who will lie on a child for auspicious reasons. Since there isn't a restaurant in Montgomery I want to dine in, I think dinner out, is out. LOL!
My co-worker on my 2nd job suggested I cook a dinner for The Guy. I nixed that idea too, because his son is in a basketball tournament this weekend, out of town. She said I should go as well. Not. I am not trying to meet the ex-wife and since it is her child…You get the picture. Plus, I am working part of the weekend.
Dilated pupil from 4/5/12...This tortures my sister!
I was finally released from the retina specialist yesterday. I am completely reattached and my vision is back. Of course, I am extremely near-sighted in my left eye and I have to get new glasses and contacts on Monday. My doctor who smiled for the second time and shook my hands said I did very well with the surgery, because for many patients they never return to 20/20 vision after such a situation. I knew how blessed I was from the very beginning. The nurse and I were talking after he left and I said I am not sure you were in here at the very first appointment and he told me I was having surgery the very next day and how I cried and cried as he explained the procedure. She said, "Oh, I remember because we talked about it later." Great to be remembered for my dramatics. Seriously, I am truly blessed to have my full vision back. I knew there was a possibility I would not regain the vision I was losing after the surgery and I was preparing to compensate for the loss, but God always knows. Probably why I have finished about 4 books in the last month or so. What? I am not taking my vision for granted.
Anyone want to tackle my taxes with me this weekend? Didn't think so.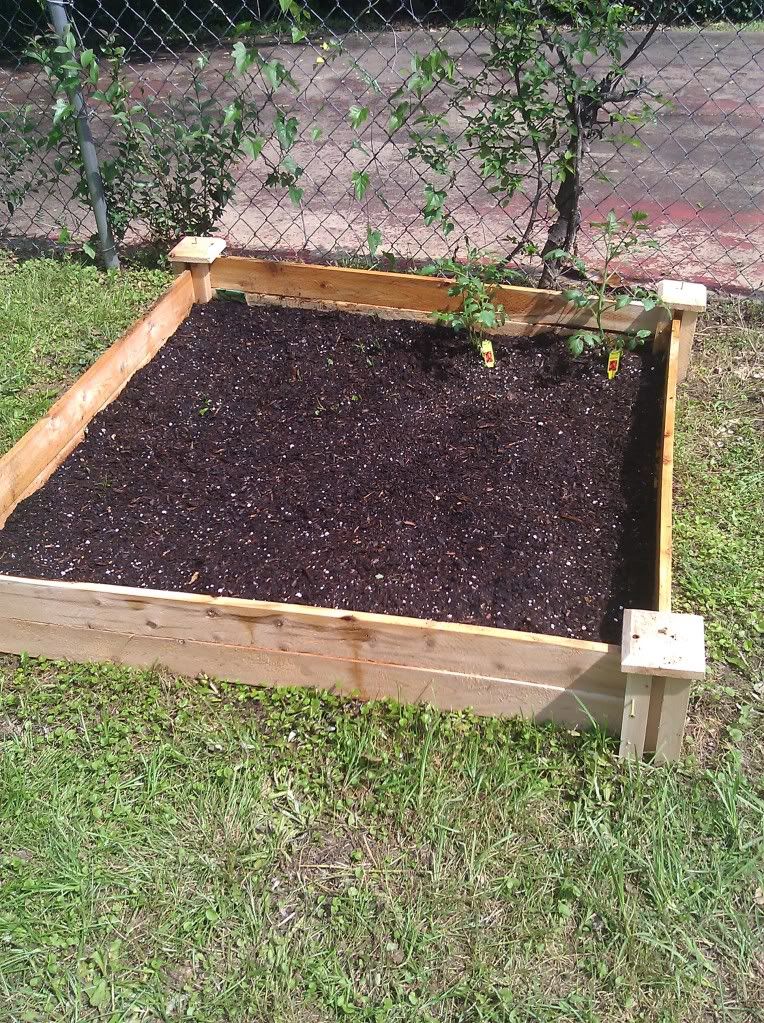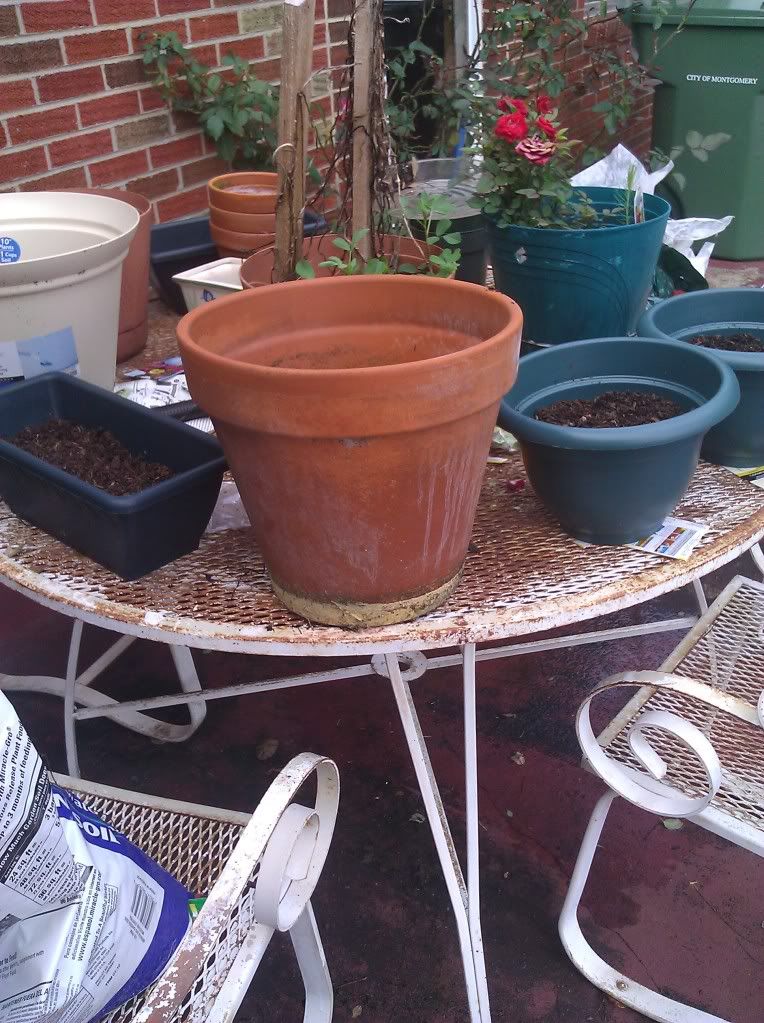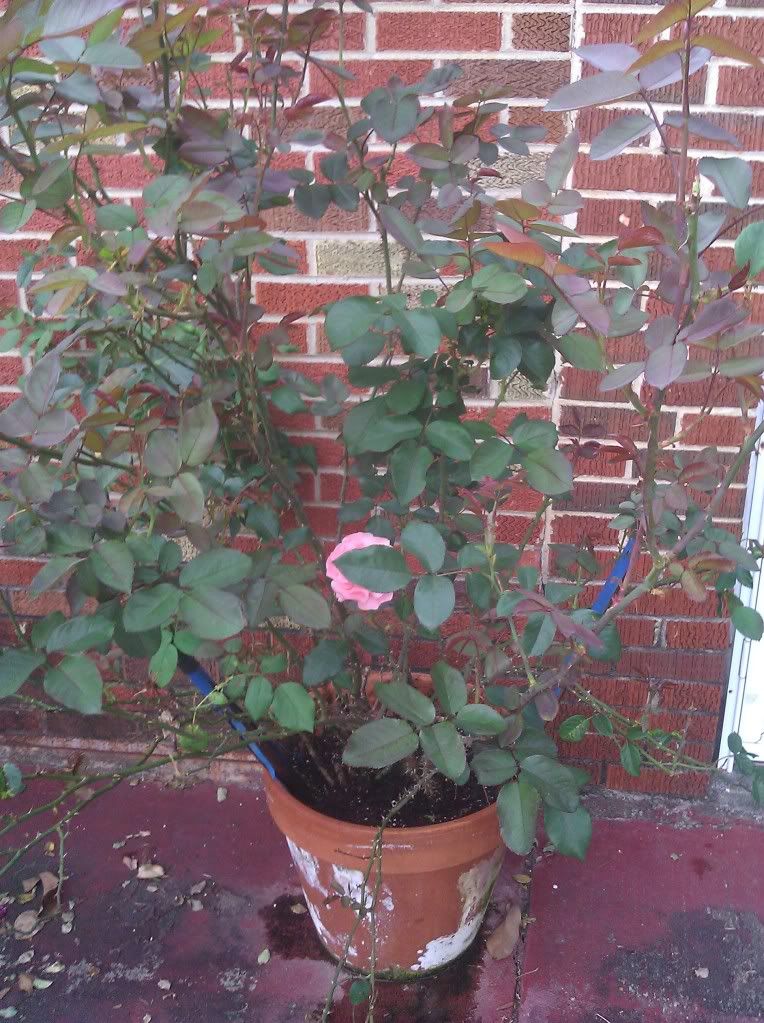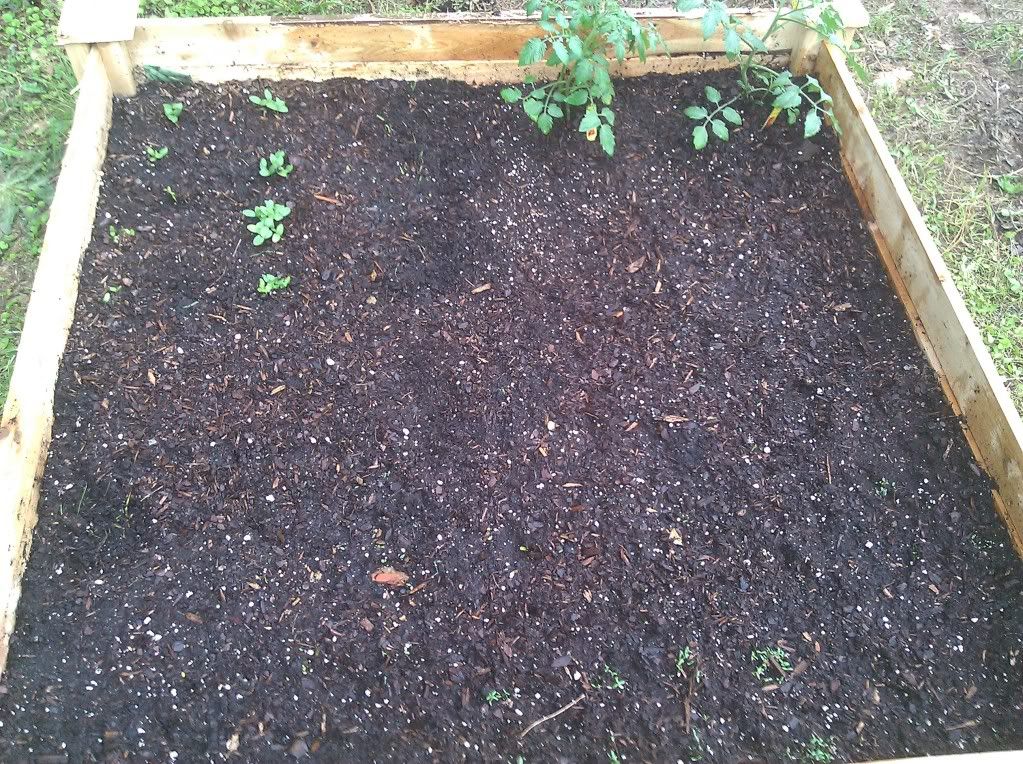 See things are growing...
I finally set up my raised garden and planted flowers and a few herbs in pots. Go me! My rose bushes looked a bit anorexic, but with some tender loving care look quite healthy. My sister asked me the other day was I rushing home every day to take care of my garden. And if I am? It is so cathartic. So what did I plant? Grape tomato plants, basil, cucumbers, lettuce, spinach, green onions, cilantro, marigolds, sunflowers, zinnias, cosmos and portulaca. I was ambitious this year. We shall see how thing go. Don't laugh at my raised gardens with the nails sticking out; I need to get them screwed in with an electric drill. Yeah, that probably won't happen.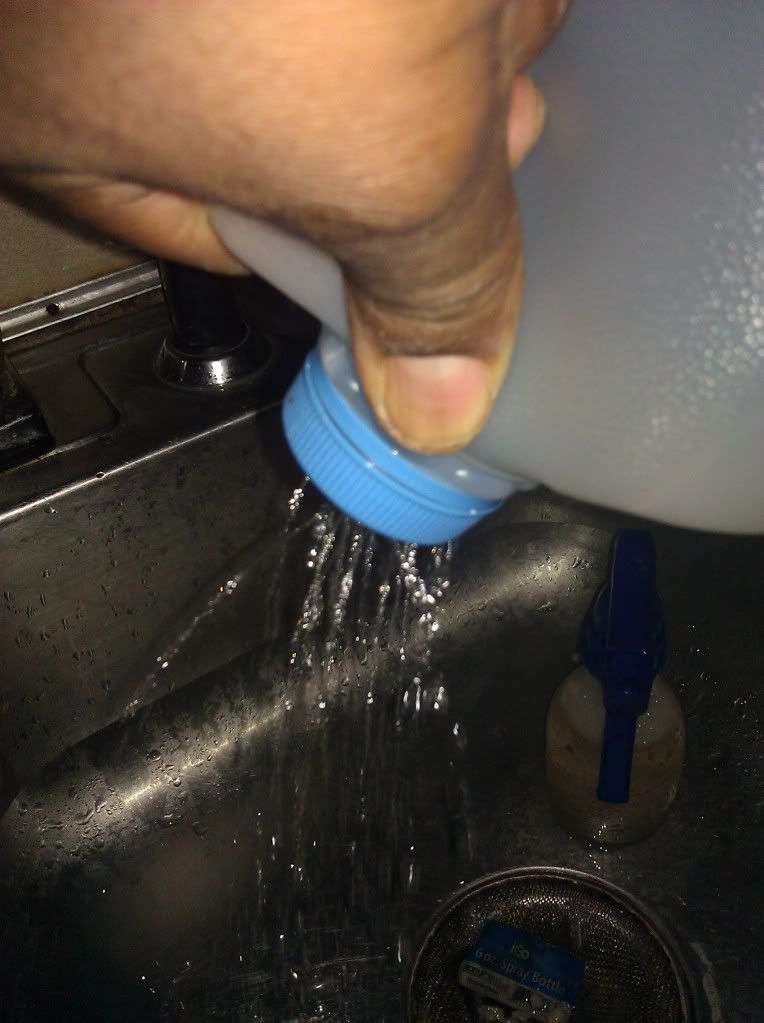 My Pinterest, watering bottle!
I am back on the treadmill at work, well on the down low. They have an old/new to us treadmill, which is much bigger than our old one. I am trying to get ready for the Joy to Walk in April, because I do not want to suffer the pains, aches and raw skin that I had when I did it a few years ago. Plus, I am definitely in better shape than I was back then.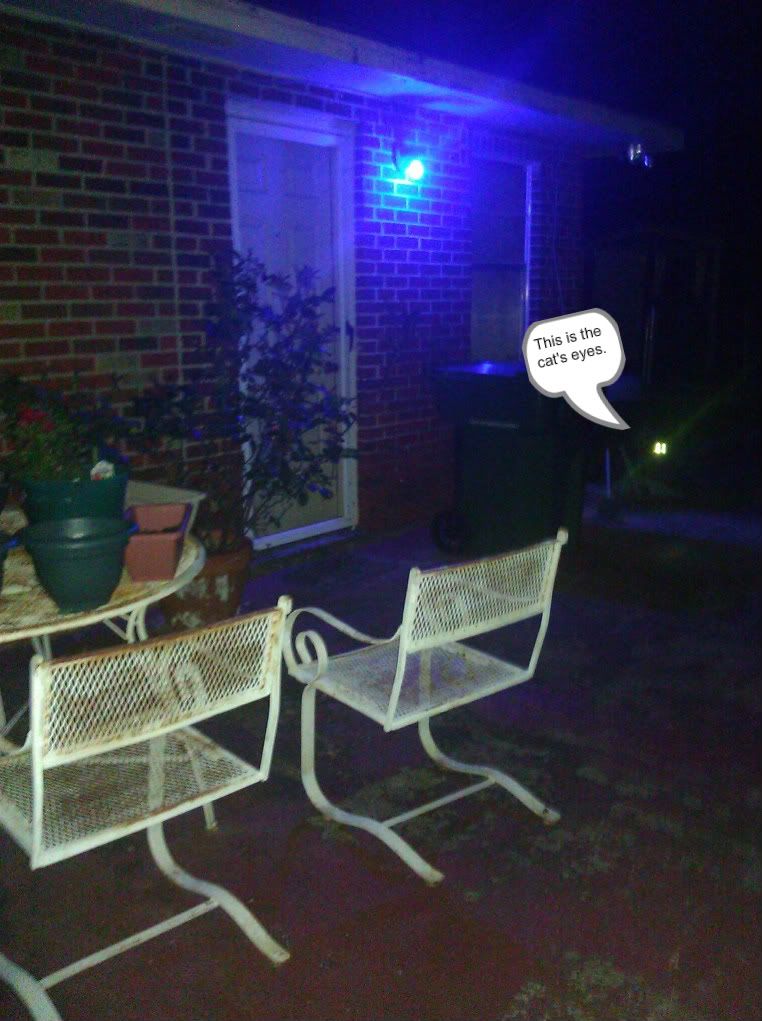 Blue light for Autism month ...and cat eyes!
I had my blue light on this week in support of Autism month. Um, my neighbors were probably shook with the lights thinking it was the police, but hey it was cool. Except when I went to take the picture and a damn cat was luxuriating in the blue light. Unlike other bloggers, cats do not scare me, but I despise them with a passion, sorry cat lovers. I always think they lick food when you aren't looking if they are indoors.
Another Pinterest idea put to work. Yeah, I really did this. Which reminds me, I haven't been on a day or two. Anyone tried polyvore? Yeah, found it on Pinterest and have made a couple of outfits from it.
We had a good book club meeting last Saturday, although the book was a great read for some members, it really gave us some great talking points. My final words were, "Be careful who you procreate with."
Did you watch Scandal last night? It was worth the hype. "I am a gladiator in a suit." I am in love with scripted television!
I hope those of you who have this Good Friday off are enjoying it. A thought from one of the attorney's here, "What is so good about Good Friday? If Jesus hadn't died for us on that day, it could have been you."
Have a blessed Easter!
And I leave you with the babies in the family...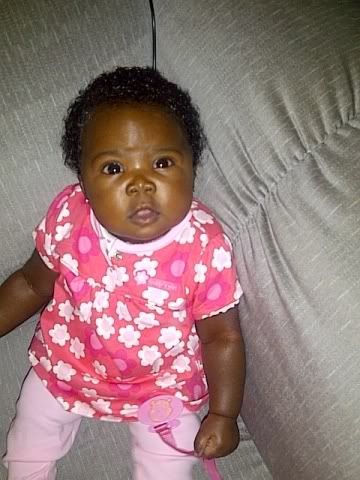 Lala, looking like her mother and looking like why you got that thing in my face!

Carson, always camera ready!

Labels: Family, Hair photos, Kids, Life, Pinterest, Ramblings, Randoms