Creative Cooking...Pineapple Sheet Cake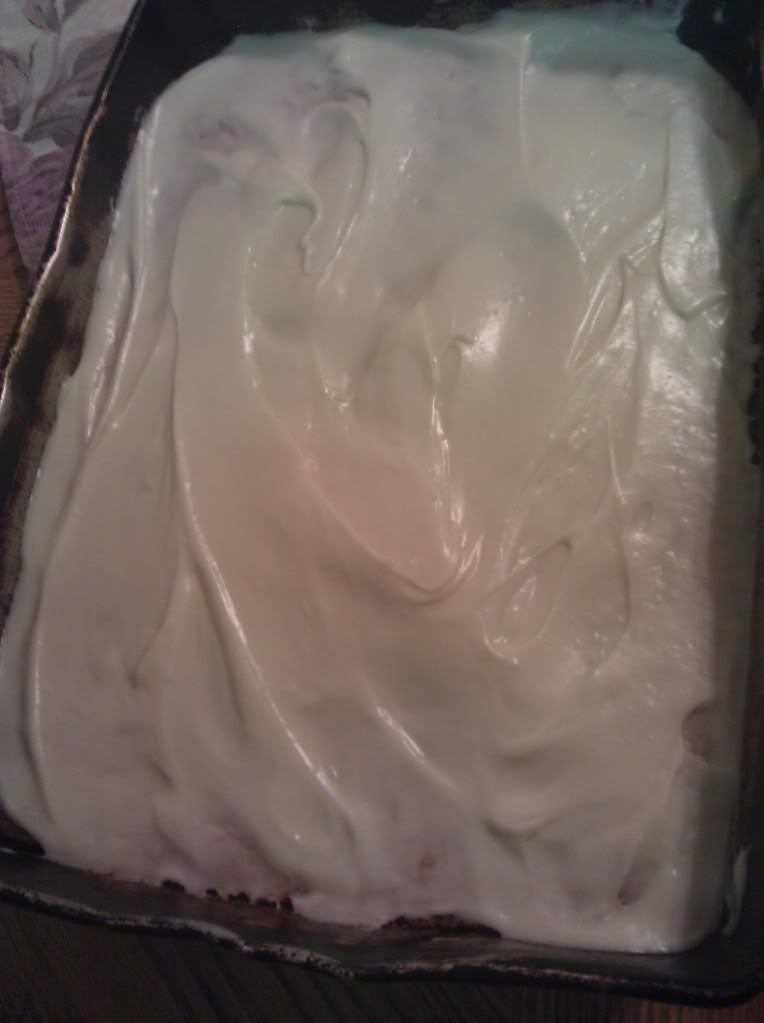 Well, the baking has started back up. This time I wanted something sweet to try and something easy as pie or cake to fix. When I saw this on one of my favorite places in the world, Pinterest. I knew I had to try it, but I read the comments. Seriously, all that looks like glitter is not gold. I have seen recipes where the folks comments made me change my mind about making them. Luckily, this wasn't one of them. The majority of the comments were positive and folks were talking about how their cake was still warm and ready for a tasting. I got excited.
So on a Saturday night, while I finished retightening the density which is the back of my hair, I baked a sheet cake. With two little cakes along side it. The little cake pans I found at the Dollar Tree and I was like I can bake in these and make jello in these. Hell, I got too excited. I love the Dollar Tree. What? Okay, back to the recipe, I got it from
Bigredkitchen.com
. And if you are looking for something quick, easy and not expensive to make, this recipe is for you.
Ingredients:
2 cups of flour
2 cups of sugar
2 tsp of baking soda
1/4 tsp of salt
2 eggs
1- 20 oz can of crushed pineapples
1 tsp of vanilla
Icing:
1 - 8 oz of cream cheese
4 tbs of butter
3 cups of confectioner's sugar
1 tsp of vanilla
For the cake mix all the ingredients together. I used my mixer on the lowest setting before just stirring. You do not have drain the pineapples or anything. It is that simple. Once smoothly combined, pour into your greased baking dishes and cook on a preheated oven of 350 degrees for 25-20 minutes or until toothpick clean.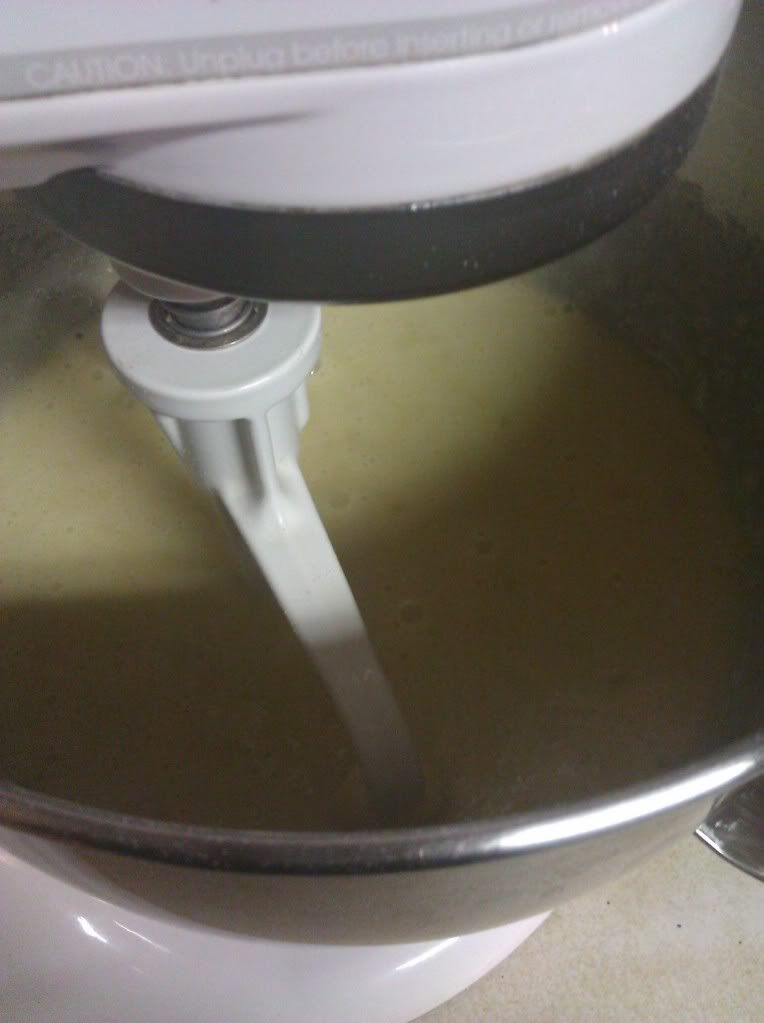 All the ingredients mixed together.
This is a simple cream cheese icing where you cream the cream cheese and butter together until creamy. Add your vanilla and then slowly add your sugar until light and smooth. Very simple and very tasty.
Simple and quite tasty cream cheese icing.
You can add nuts, but I choose not too. And I didn't stray from the recipe because I wanted to see how it would turn out. Next time I will experiment a bit.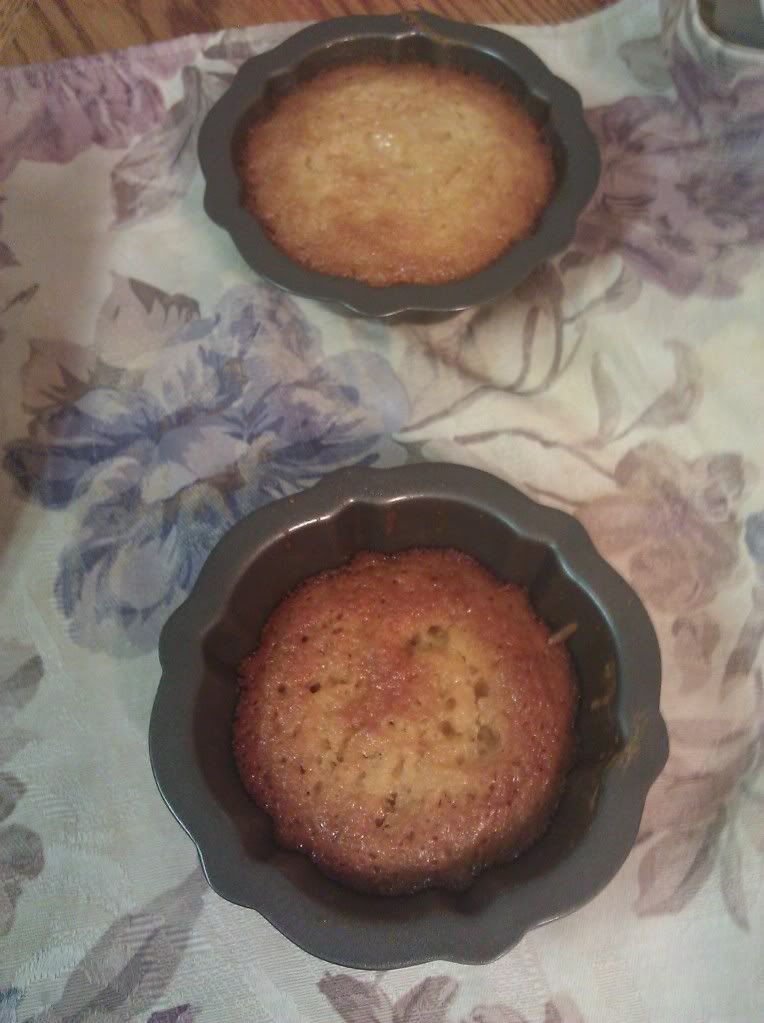 My cute little Dollar Tree cake molds!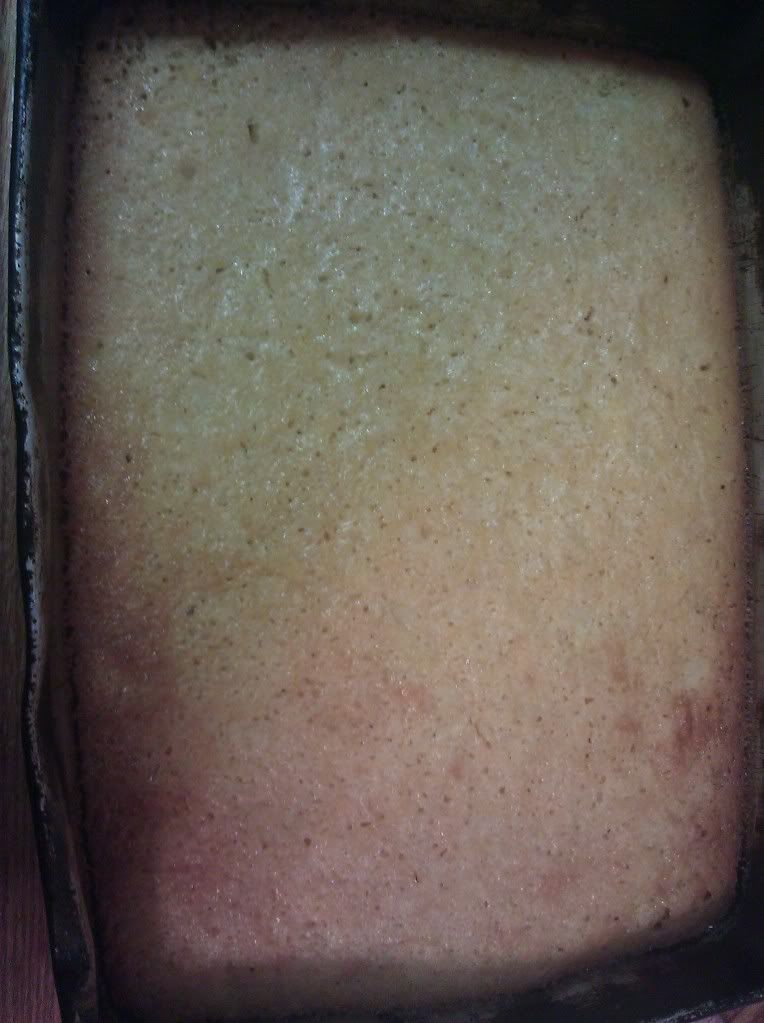 Verdict: Easy as Cake! I will definitely try this again. Pot lucks here this cake comes. Very simple, but very tasty and quite rich. Nice chunks of pineapple and a moist cake. Yummy! Do not overcook, because those who did found the cake rubbery.