Memorial Weekend Randoms...
You got big plans for the long Memorial Day weekend? Me, not so much. Working on the 2nd job and relaxing. No barbecuing or anything of that nature. Chilling. I like the sound of that, because it's hard sometimes to relax when you are running around all the time.
You do not have to train a pit bull to be aggressive. My cousin left his 2 pit bulls, one a boy and one a girl, to watch "temporarily" because they were too much to handle in his small apartment in Houston. They are considered still puppies, but the male, Diggy is as big as an adult. Anyway, my cousins already have 2 dogs, a miniature schnauzer and a German shepherd. Anyway, the pit bulls have been causing all kinds of havoc since they have been here. On Monday, all that came to a head when Diggy attacked the German shepherd around her throat and tried to kill her. These dogs haven't been trained to fight or anything, but Diggy almost killed that German shepherd. Both pit bulls had to go to the pound. The German shepherd was a gift from my cousin to her husband because he had always wanted a German shepherd and if that pit bull had killed that dog, OMG! Those damn pit bulls had dug holes big enough to bury a human and had gotten out of the fence, gotten stuck together (yeah and they are still considered puppies doing adult things) and let's not talk about the outdoor furniture the dogs destroyed. Hate it, but you do not have to train pit bulls for them to be aggressive.
Why when I put the problem employees on my shift they get the act right and perform accordingly? I understand, but I don't. You need to be scared of all the managers, not just me and the owner.
I wish they would fix the treadmill at work. I am so sick of doing the elliptical and bike. BORING! I need to get my jog on.
My emotions have been like a roller coaster ride these last two weeks. Happy, sad, crying, happy, excited , mean as hell...these damn hormones.
Had my mammogram on Wednesday and I decided when I made the appointment to go to the radiology place near my job. My appointment was at 3:00 pm. I was walking out the door at 3:18 pm. No pain. No worries and easy as pie.
I finally got some new eyeglasses. I have been wearing my contacts, but it was time to get some new glasses. My last pair I had the lenses changed about 5 years ago and the price is what I paid for 2 new pair of glasses. One pair is prescription sunglasses. Affordable Eyewear. 3 locations in Montgomery. And no he didn't pay me to do any advertising. If you are in Montgomery and need an affordable pair of glasses Hobson Cox is the one to see. Now be prepared to be there for a while and get some history and some political learning, you will not be disappointed.
My Rx glasses in Purple Violet according to Hunny Bunny!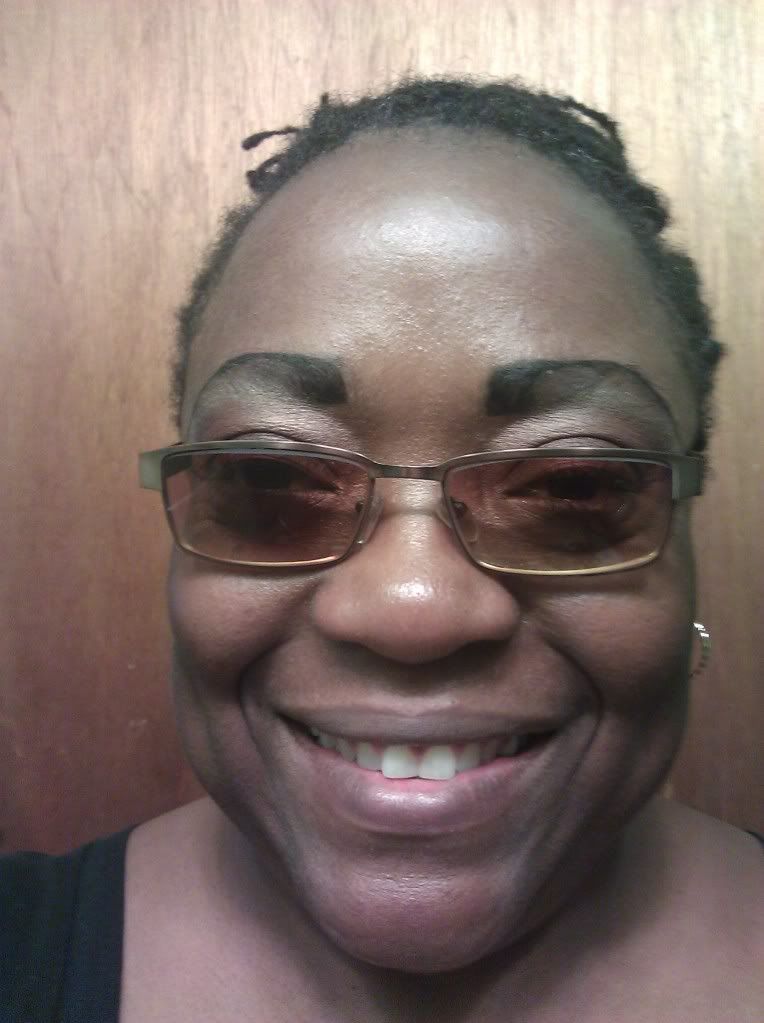 The Guy's son graduates next week. Yeah. Congratulations!
My garden. Is coming along. It is doing quite well if I do say so myself. Check it the pictures out.
Portacula (Moss Rose)

Marigolds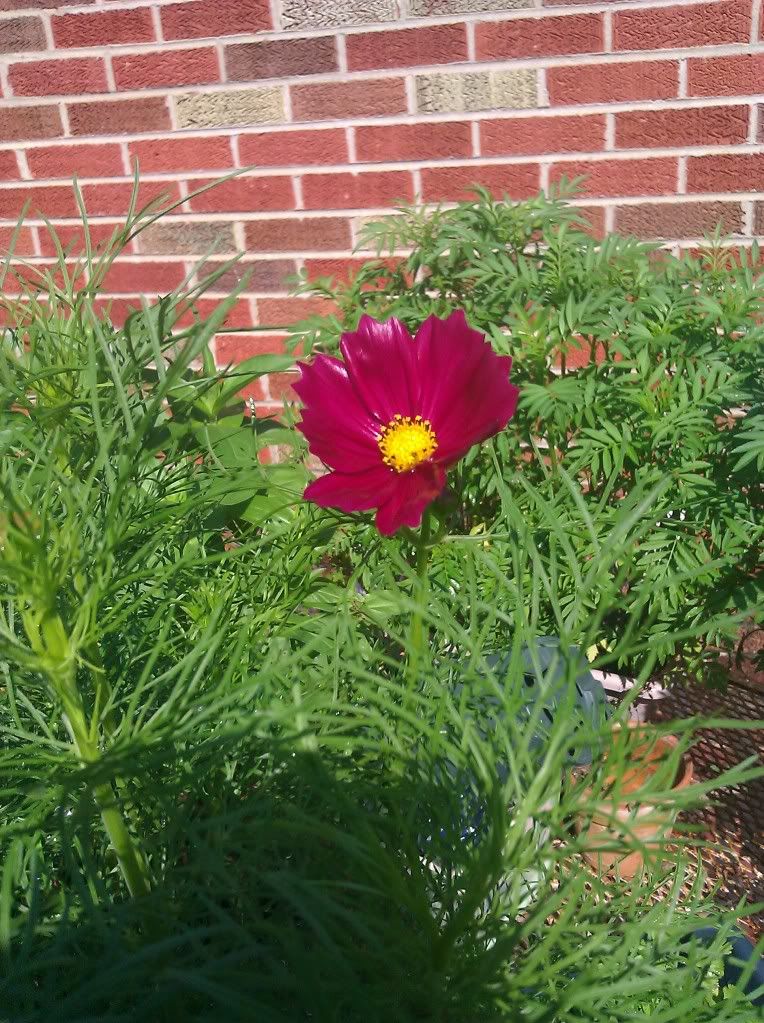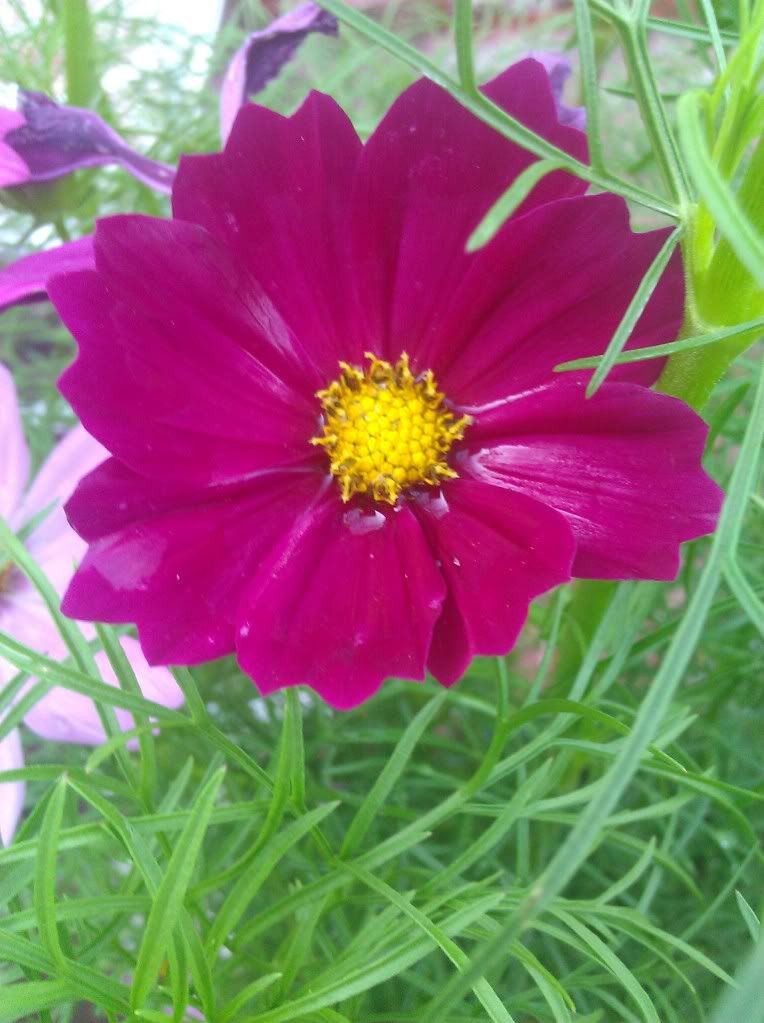 Cone flower (first bud) Sunflowers one survived the other died. A moment please...Okay. We are good.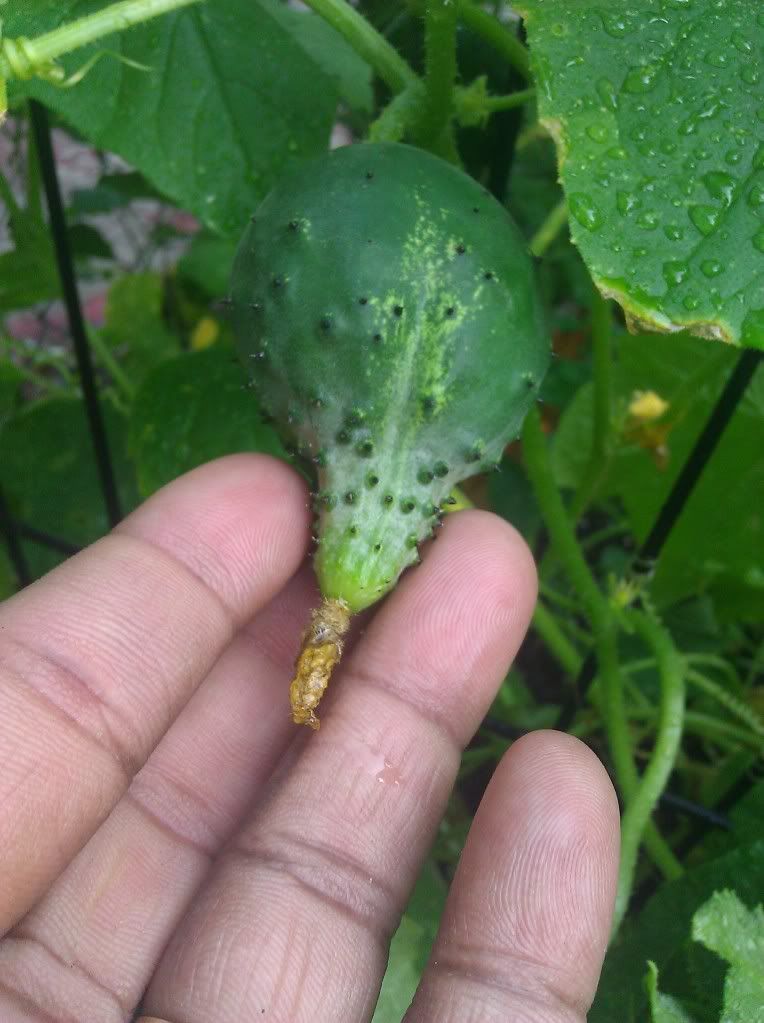 What is wrong with this cucumber?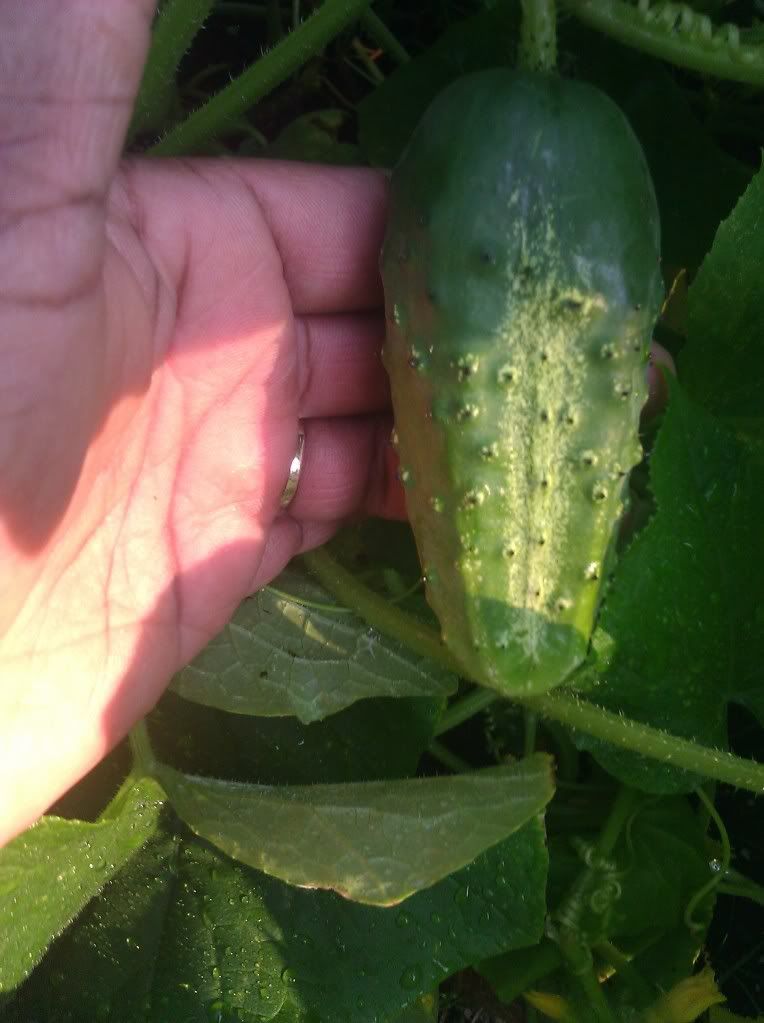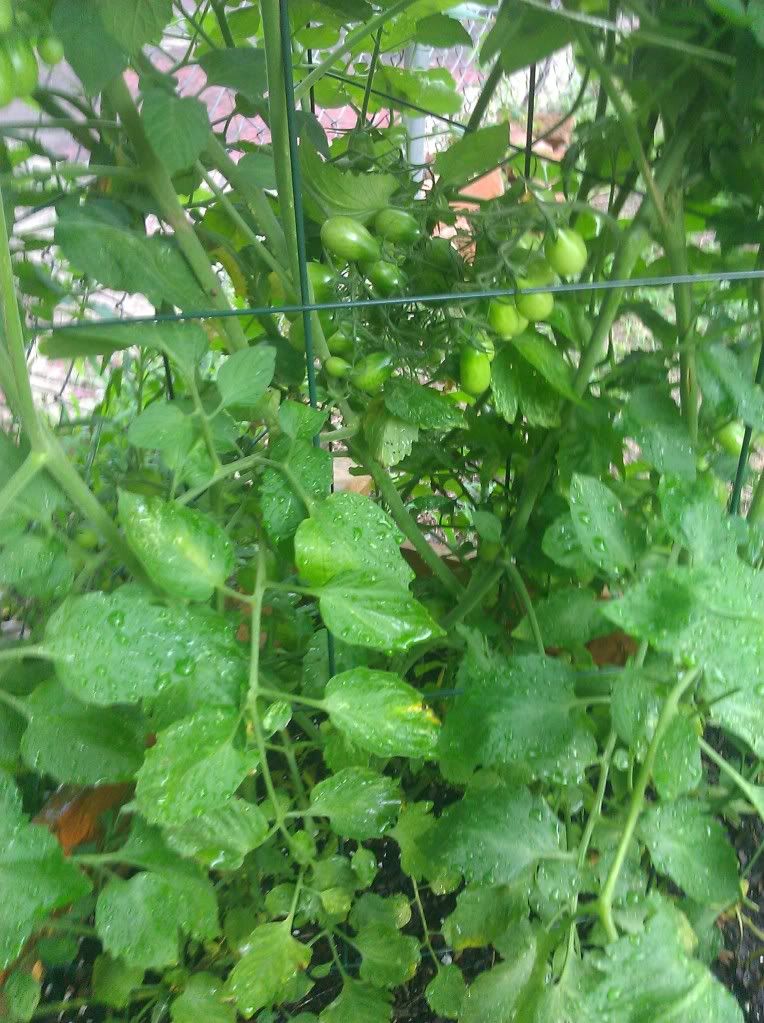 Grape tomatoes, which never seem to want to turn red. Patience.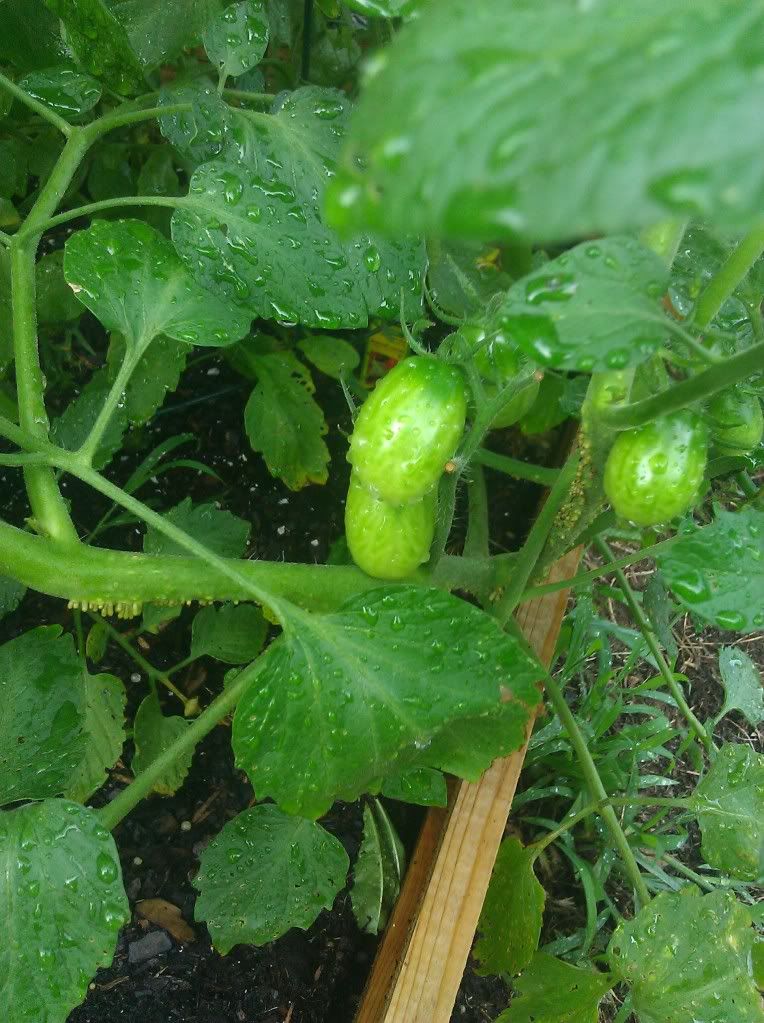 My only harvest so far. Delicious!
Let's see not much else going on here. Just living and enjoying life.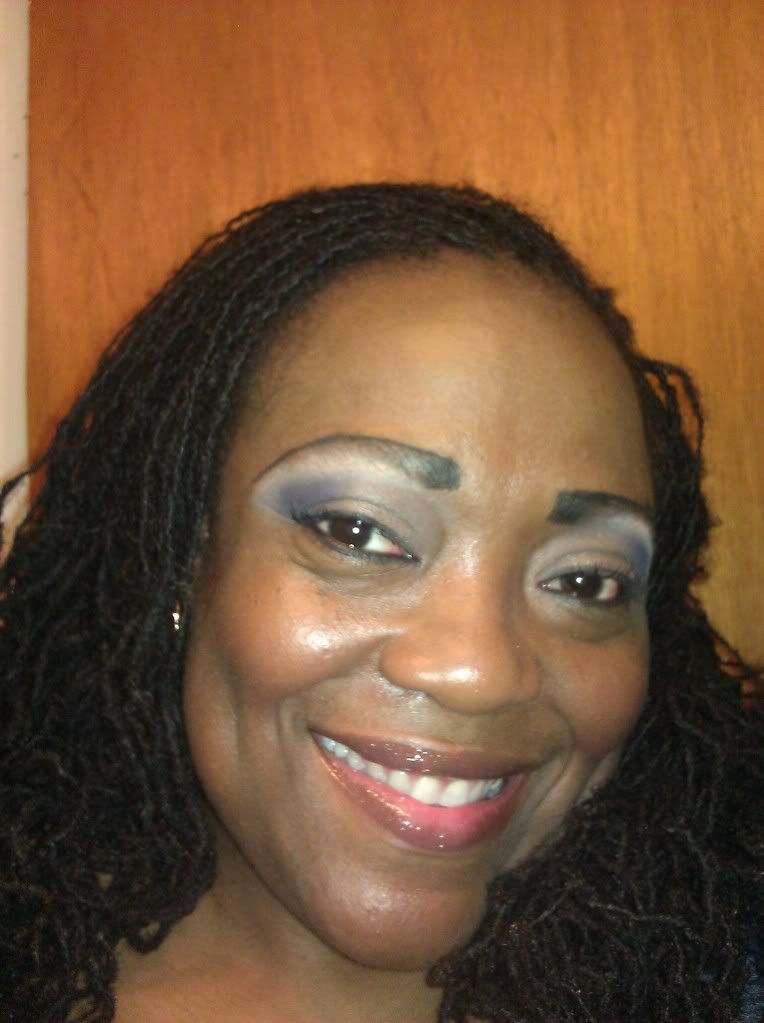 Didn't want to leave you without the mandatory vanity pictures!
Labels: Fun stuff, Funny, Gardening, Hair photos, Happy, Holiday, Ramblings, Randoms