I CAN STILL FIND HUMOR IN MY FAMILY...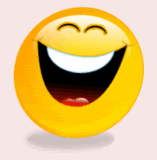 Conversation with my cousin.
Girl, I can see mama in the corner saying, yeah she wants Shana to find a good man and get married. I want that for you too!
My response: You may want to defer that dream, because I know damn well you mama ain't on the other side worried about me getting married.
It is okay if you laugh, I am still laughing at this conversation. Seriously, who thinks about marriage if they aren't even dating?
Girl, bye!