The MLK and 2nd Inauguration for President Obama Randoms
(This is kinda long. Been working on it for a few days.)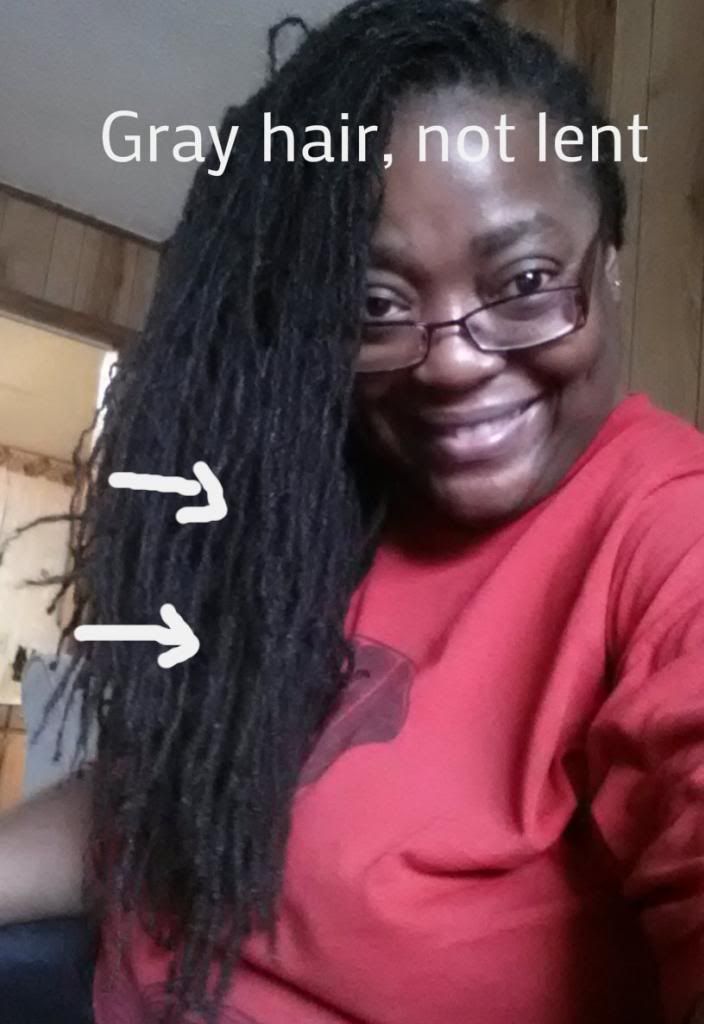 Yeah, I took this before I got sick. Freshly washed. I need to dye my hair. The gray is out of control!
First of all, I haven't been able to post lately, because I have been sick. I wasn't really sick before I got sick, but damn! This was not funny as my sister seems to think because she laughed. On last Monday, I had a scheduled Drs. appointment to check on my blood pressure because after over a year of normal readings, in December the reading was high in the top number. I refused at the time to get on any other medicine just to insure it wasn't a fluke. Plus, if you have read this blog long enough you know I have had blood pressure issues in the past and I am allergic to three classes of blood pressure medicines. My allergic reactions range from mild to extreme. What may not bother you may end up killing me. However, my reading on last Monday was up yet again. So, my doctor, who I waited 3 hours to see, prescribed another blood pressure medicine. He assured me there were no known serious side effects from this particular medicine. Um, yeah. Anyway, I started the medicine the next morning because it was well after 5 pm when I left the Drs. office. So I took it that morning about 10 am. At about 11:45 am, my head almost hit my desk because I fell asleep. At my desk. I knew I had to go home because I was so sleepy I couldn't take it. I went straight home and crashed until 4 pm. So I sleep for almost 4 hours. The next morning I was at work bright and early. I decided to take a half a dose of the med at 4 pm and the other at 6:30 pm and the final dose at bedtime. I went home did a few things around the house ate and was in bed by 7:30 watching television and texting. In the middle of a text I fell asleep. Like completely knocked out for about 30 minutes. Ugh! Then I took the final dose and was sleep within an hour of taking it. I woke up the next morning feeling so lethargic it was ridiculous. I had on full make-up, but there was no way I could walk my tired azz to my car or walk from my car to the building because I was that lethargic. I felt horrible. Absolutely, horrible. After I called in, I got back into bed and 10 minutes later I was sleep and woke up at 10 am. I knew then I was going to take only half the dose and that is one pill at bedtime. So far it is working, there was no way I could continue taking two pills a day when I have to work. And if my blood pressure cannot be controlled by medicine I have to go on this very restrictive diet. Problem with the diet is it hones in on a lot of diary and cheese. Plus, eggs. You all know I am allergic to eggs right?
I finally feel like myself this week and I am so thankful. I am no helpless woman; I work and keep it moving.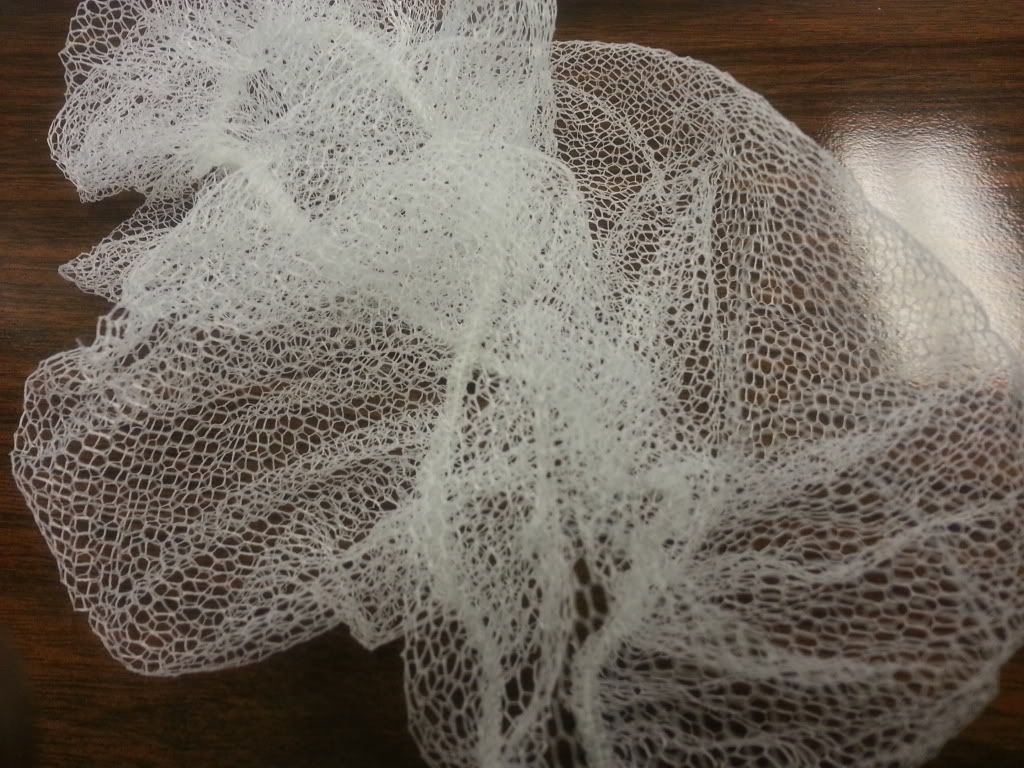 My keepsake from feeding the homesless on MLK Day.
Plus, I had plans Monday. I was going to feed the homeless. And I did. The thing is, there were so many young volunteers i.e. teenagers, and there really wasn't much for me to do. The worker directing the volunteers asked if I minded drying the dishes while the Alpha was there to volunteer washed. Sure no problem. It was interesting watching the process. They probably fed about 40 people that day for lunch. When the kids were done serving and cleaning off the tables, you know they left right? Seriously, they were only there about 45 minutes. The Alpha and I stayed and finished the dishes, I cut up fresh bread for the dinner meal and we both helped unload food donations. I was there to volunteer for the full 2 hours and I kept asking what do you need me to do. And I left there with a smile on my face. The ladies, who work there, said they knew me and the Alpha were sincere because we stayed until the end and asked what we could help them do. I heard them say they were short their dishwasher so the two of them had to cook lunch, then dinner as well as all the cleaning. So believe me they were appreciative as well as the men, women and children who were fed lunch. It was good to see young folks volunteering.
After my stint at the shelter, I went home and watched some of the Inauguration. I had already missed the speech so I was just waiting on the President to exit his car before the parade and he didn't disappoint. Can I say this? I was just so proud. Really I was. I had to be since I was sitting in my bed crying. A mess. Plus, no matter how many times I see our President walk I am always taken aback by the fact he has a serious swagger walk (ya'll know I am Southern and I wanted to say pimp walk, but I didn't think that was appropriate). Then the Inauguration ball. First Lady Obama was wearing that red dress. I loved it. And Dr. Jill Biden, shoot her dress was amazing too. The first dance with President Obama and his wife was so nice. Made me cry a little bit. But for the record, I didn't like Hudson's version of my Al Green song. I kept wondering why they didn't get Al Green to sing, because he still sings secular music. My question was answered the next day because he responded that he was asked but had a previous engagement and had to decline.
Speaking of the Inauguration, folks are all up in arms because Beyonce supposedly lip-synced the anthem. Well, I will say when I saw it on YouTube; I remarked she looked like she was lip-syncing. However, when you listen to the mic version, she is actually singing along with the back-up vocals. And when she took her ear piece out, ya'll better be glad she did have the back-up vocals because she probably would have messed the song up. She isn't the only celebrity to lip-sync or sing over the canned vocals and she won't be the last.
Another note, Malia and Sasha are growing up into some beautiful young ladies.
Had book club this past Saturday. The host made these wonderful taco salads. And we discussed Eric Jerome Dickey's, An Accidental Affair. This wasn't my favorite EJD novel. But it made for a great book club discussion, because some folks loved the book and others didn't. I did kinda scare the members when I made a statement ***spoiler alert*** "He should have killed her." And the fact I was so disappointed he didn't. Yeah, the character made me mad. (Reminder, I keep our book club website updated, regularly. With book reviews and sometimes pictures...imanivoices.com)
Wednesday night after work The Guy and I had oysters and drinks, well he had drinks I am too scared to drink with this new med. They were good, but my goodness they were small. I got to get back to New Orleans to get the real, big juicy kind. Good company though. And as usual, I see folks I know when I am out. I was cute, don't worry.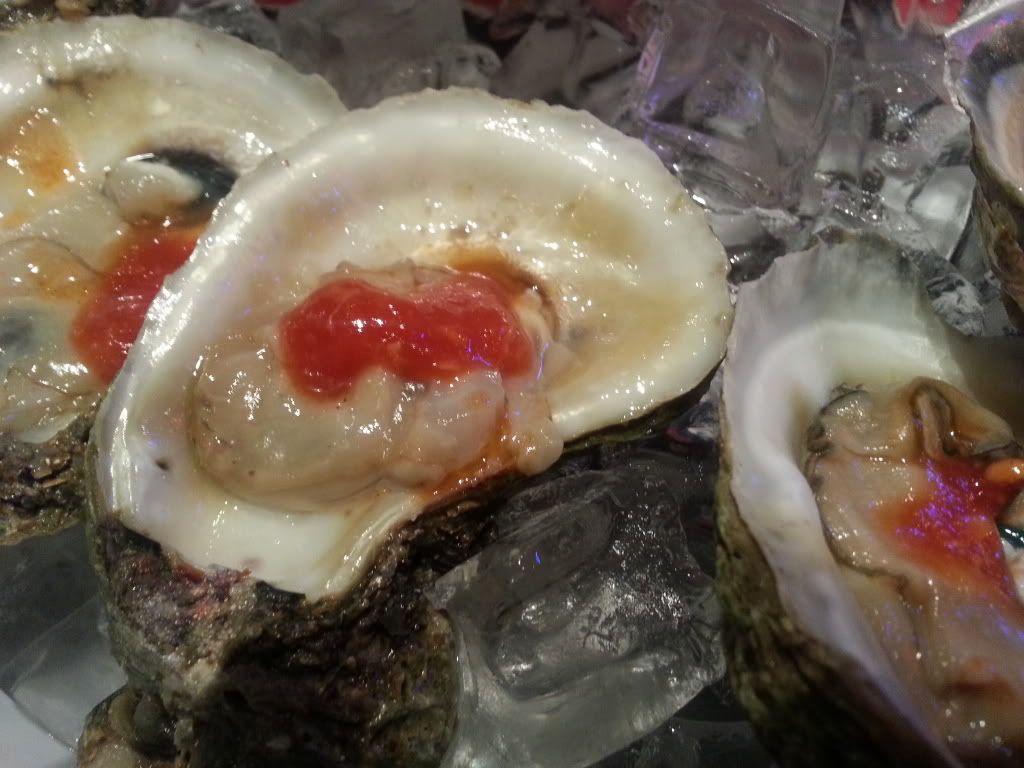 My sister didn't know this were raw oysters when she first looked at the pictures. She may need some new glasses.
My office feels like the bowels of the Arctic. It is so cold in here I can see my breath. Okay, I am exaggerating, but I still can't feel my feet and fingers. It is ridiculous. I have a small heater in my office but my office is too cold for it to heat and when it starts to struggle, it shuts itself off before it overheats. Really, this is beyond ridiculous. I can't work in these conditions. The custodian, who was subbing for our usual one, came into my office the other day and said, "How can you work in this office?" I was like because of all the files and papers? She said, "No, it is entirely too cold in here. I am anemic and I can't come in here no more. I am going to tell somebody, because this crazy." Yeah, she was real mad about the temperature of my office. Sighing…
Do you watch Catfish the television documentary? I like saying it that way so I am not confirming I am watching reality television. This show is my guilty pleasure. Some mornings before work I catch episodes, man this is some captivating television. The stories are remarkable and sad at the same time. I keep asking, "How does one fall in love with someone they have never met?" I am diagnosing these folks and everything. Quite a few of them are suffering from self-esteem issues. Some are looking for substitutes for the things missing in their lives. Some are seriously gullible. I did the online dating thing up until 2010, but I stopped seeing it as an avenue for finding a love connection 3 years prior to that. Frankly, I used it as fodder for my other blog. The stories, the pictures and frankly the outright lies were great writing material. These folks will have "relationships" with folks who they may not have ever talked to on the phone. Seriously? Four years and you have never met? The most recent episode with the guy from Mississippi who thought the girl he had been talking to was transgendered and he seemed to be totally disappointed to learn she wasn't spoke volumes. Nev kept saying the guy was bi-curious and I have to agree. And the other day I saw an ad on one of the celebrity blogger sites saying black folks who get taken on the internet are Fried Catfish. I laughed. But really is it a laughing matter?
In my town here in Alabama, we have already had 10 murders. I am sad about this, but what really irked me was when our mayor made it seem like crime doesn't exist here. As a victim, who is still dealing with the turmoil, and no one has been arrested for my crime; it doesn't sit well with me. We have crime and some more serious than others. And each time a new young man, young woman or just anyone is murdered it is significant their lives matter, so we do have crime and we need to address it and just based on the area of the city you live in.
Before I head out of here to work and enjoy my weekend, I see the GOP in Virginia pulled a fast one to change the districting lines for the electoral votes. It is sad our country has come to this. President Obama's win has already proven underhanded methods and cheating didn't help them then, and it will not help them now. The thing is America is this melting pot of all kinds of folks and it is no longer being dictated by those who think they are the majority. The majority now is what was once the minority.
I hope you have a wonderful, fun-filled weekend. I am going to work the second job and relax when I am home. We deserve it!
P. S. You didn't think I would leave without some pictures of the kiddies and me? Come on, you know better than that!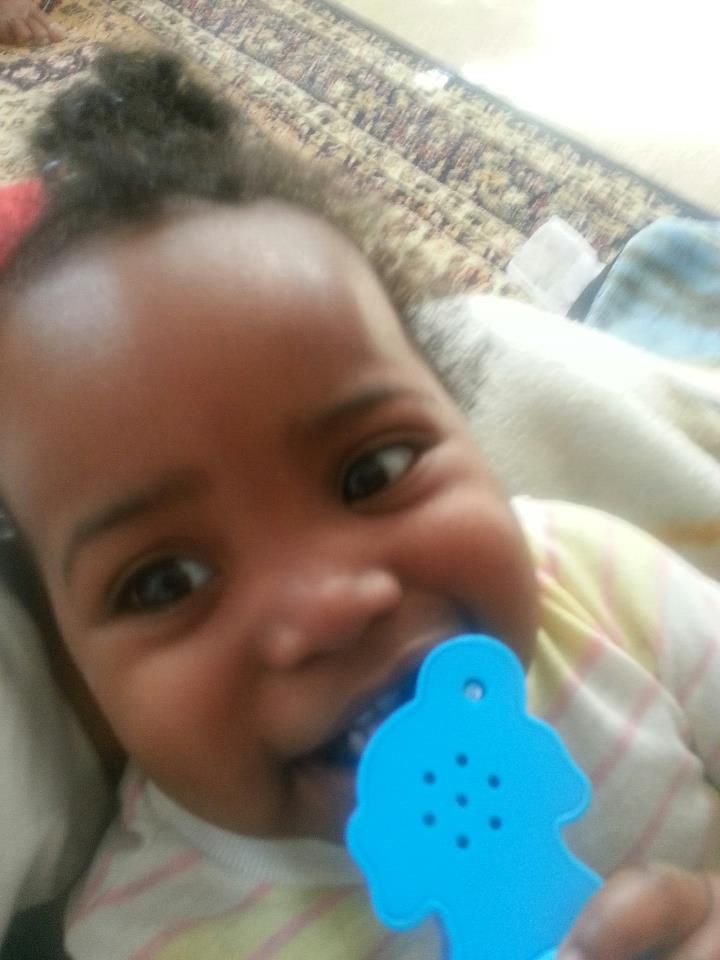 Lala being silly, so her mothers says.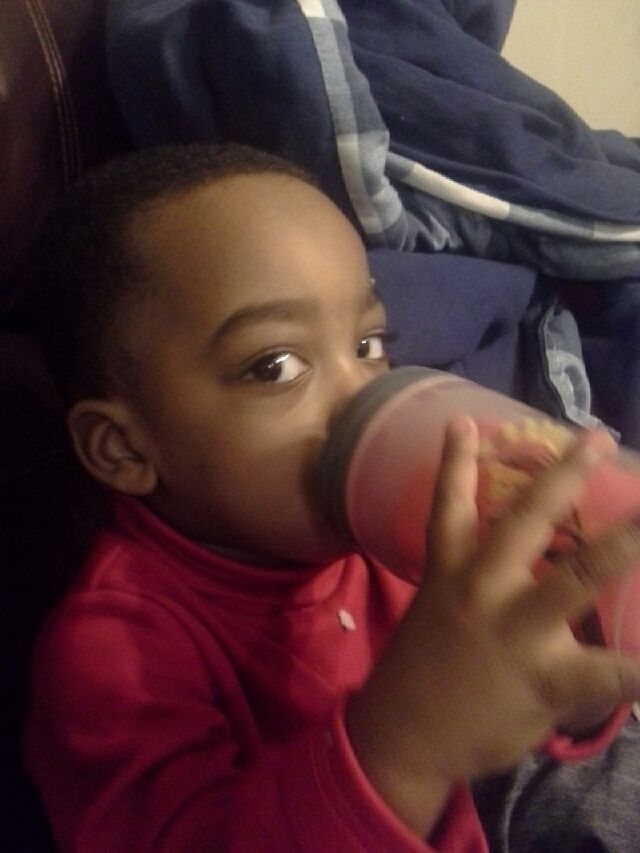 Carson wasn't about no pictures, it was all about the drank! Yes, I said drank.

Finally got a chance to wear my Fedora and a scarf.
Labels: Book Club, Family, Friends, Fun stuff, Hair journey, Hair photos, Kids, Pop Culture, Ramblings, Randoms, work, writings