Thank God It Is Friday Randoms....
Thank goodness it is Friday. This was a short week for me at work, but the last two weeks have been quite trying. Having to give the government your hard earned money and then being able to divert a MAJOR catastrophe with my hot water heater, I figured I needed to do two things. Get a husband or get another job and frankly neither of these solutions sit well with my soul.
However, I must be thankful because things could have truly been different and sometimes even in the dark you have to recognize the blessings and light. So I am grateful to Him for His favor.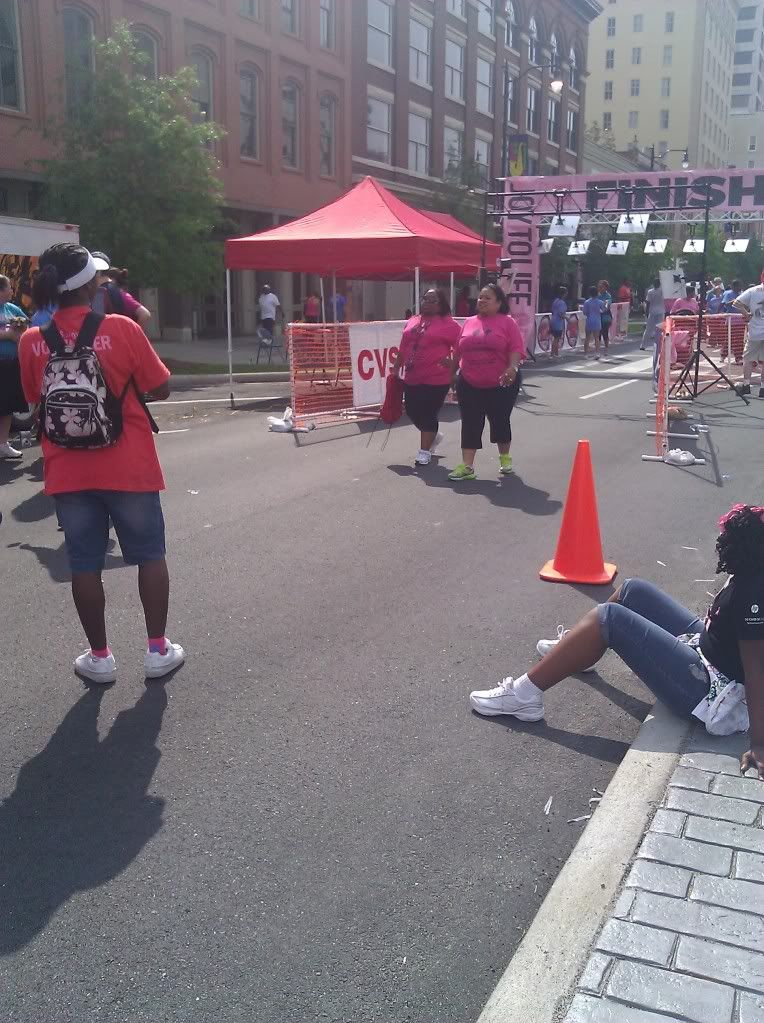 Indi and Talia crossing the finish line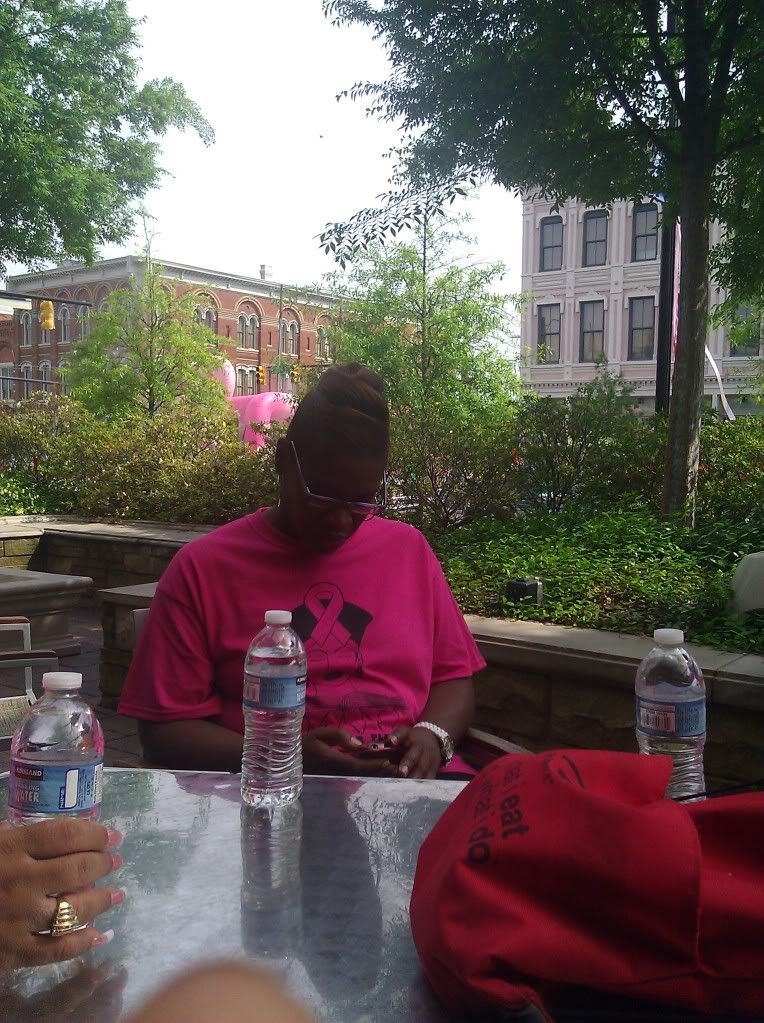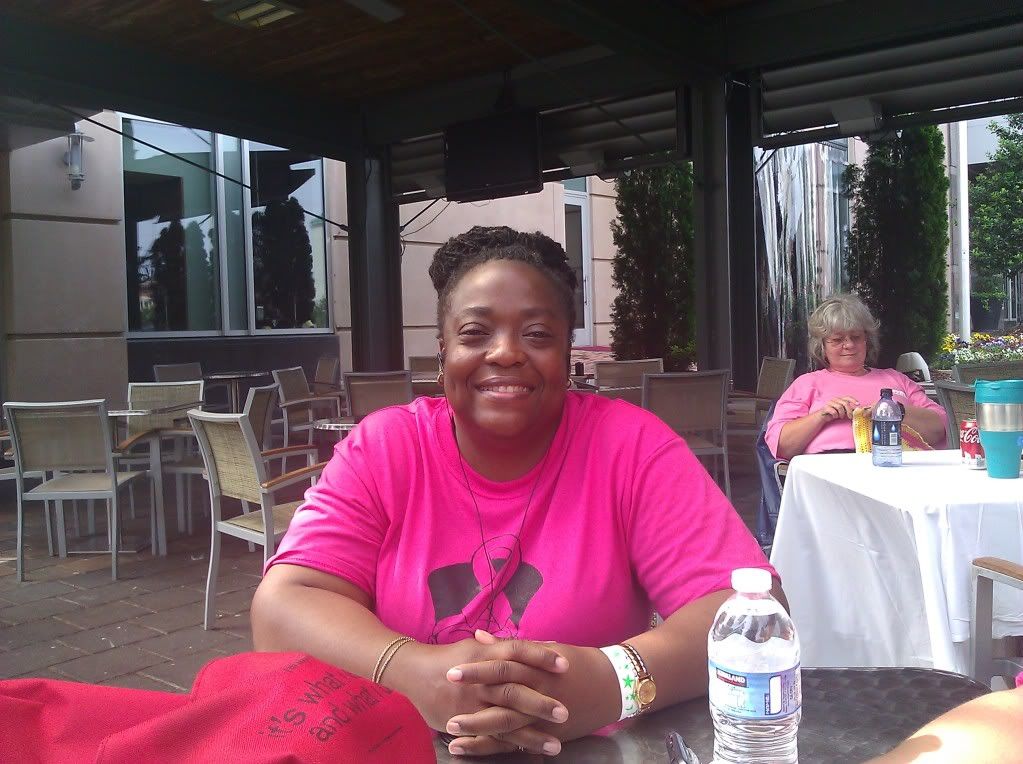 I don't look too bad after such a horrendous walk!
Last Saturday the book club participated in the annual Joy to life 3k walk. WORST ROUTE EVER! Ugh! I can do 3 miles on the treadmill with it program for hills and not feel horrible, but the route this year made absolutely no sense. A man had to have mapped. We were going up and down multiple hills and around and around in circles. Seriously. Really. I stated I wasn't doing the walk next year I would volunteer unless they make some significant changes in the route because it made absolutely no sense!
After the walk I treated myself to Waffle house and a nice hot bath. And then a nice long nap.
The Guy had to miss the Panama City Beach Jazzfest this year because his job scheduled a training the same weekend. He was not happy about it. However, Saturday morning as I was contemplating how downtown Montgomery was going to torture me, he sends me a text he is headed to PCB for the jazzfest and it only costs $30 to change the ticket. I wanted to be mad about it and frankly I was a little ticked, because we were suppose to go together, but I knew he really wanted to go. Well, he ended up stuck in Atlanta. No one wants to be stuck in Atlanta, been there and hated it! Lucky, the world tilted on its axis and he made it to PCB, none the worse for wear. He still shouldn't have gone without me.
My sister spent a few hours with her father's family this past weekend. Seems folks look good for their age, look old for their age, have gained weight and can't hold their liquor. My brother didn't attend he is still adjusting to life. The pictures look great.
Love this from Pinterest: "You are my friend. When you laugh, I laugh. When you cry, I cry. When you jump off a bridge, I get in my boat and rescue your crazy ass."
Happy Belated Birthday to Carson! This baby came way too early, but he has surprised and astonished everyone from doctors to family. I didn't worry about him surviving, because I knew my aunt was watching over the situation and everything in God's will be okay. He is the happiest baby around. And I cannot wait to take him to the club. Yes, the baby who is always camera ready is a year old.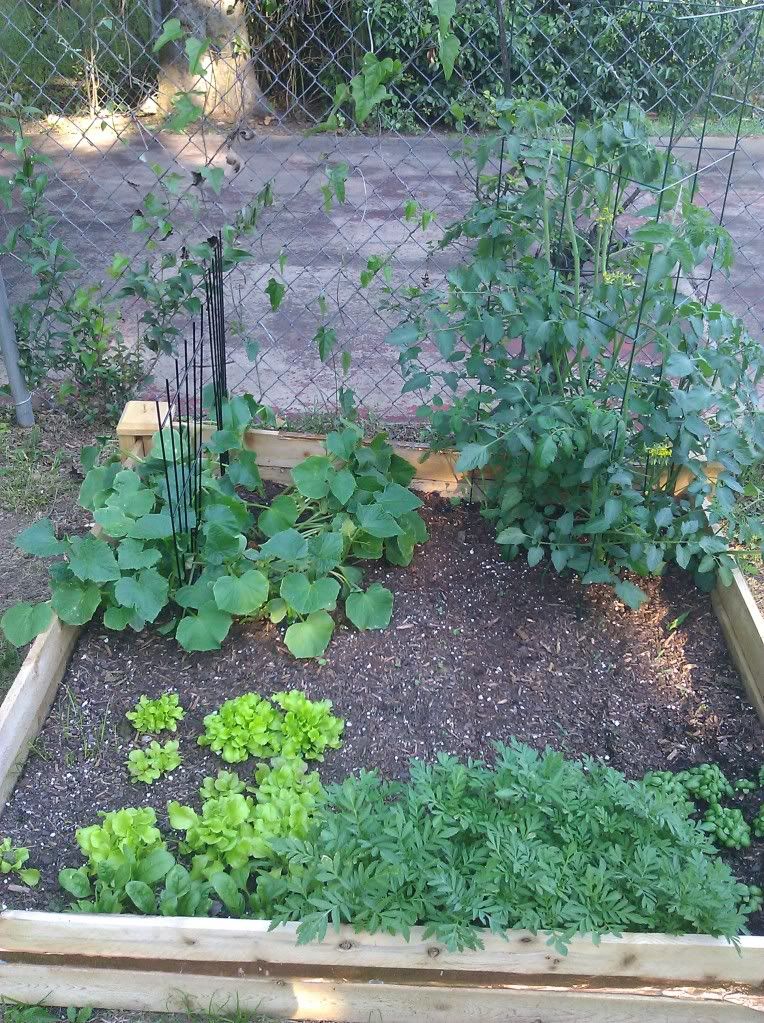 Raised garden. Looking good!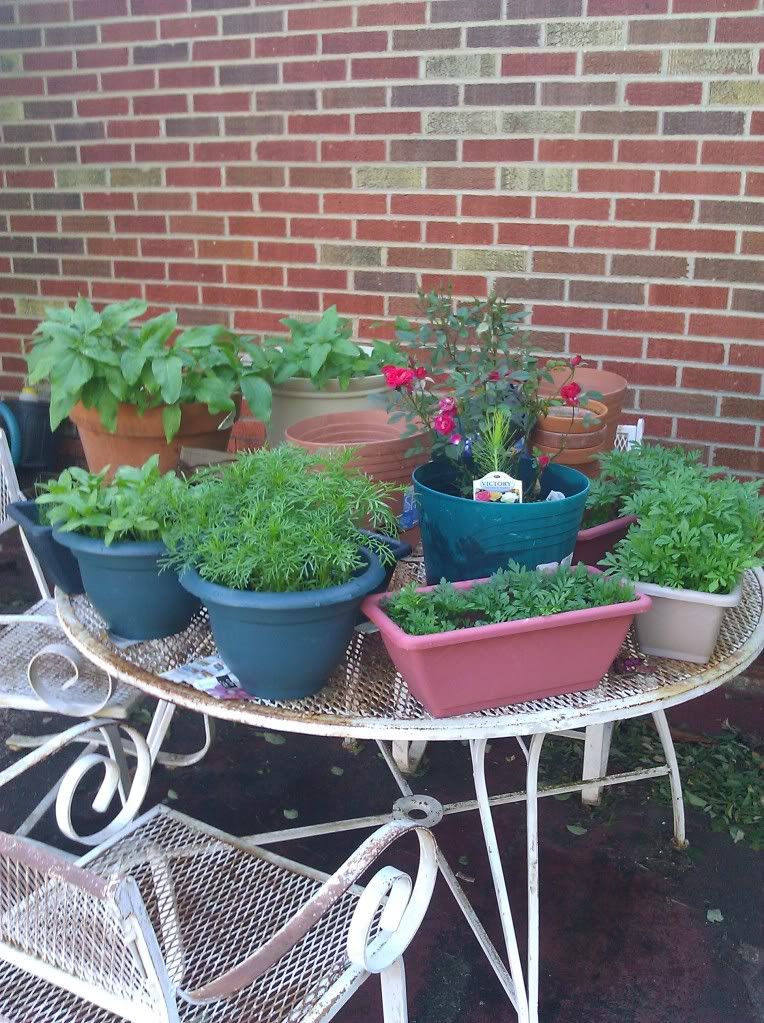 Container gardening. Coming along...
My garden is coming along. Although I am sure tired of folks calling me old for gardening or scratching their heads in wonder thinking I would not put my hands in dirt. I maybe girly, but I ain't that prissy!
This weekend is our annual business meeting for the book club and we celebrate 13 years together. Hard to believe, but it is one of my most valued accomplishments. Thank you ladies!
Who is Anonymous who commented on my Tish Cupcake posts? Come out of lurkville. Just kidding, only if you want to.
Anyway, I plan to enjoy my weekend with the meeting, a date and relaxation. You have a wonderful weekend as well!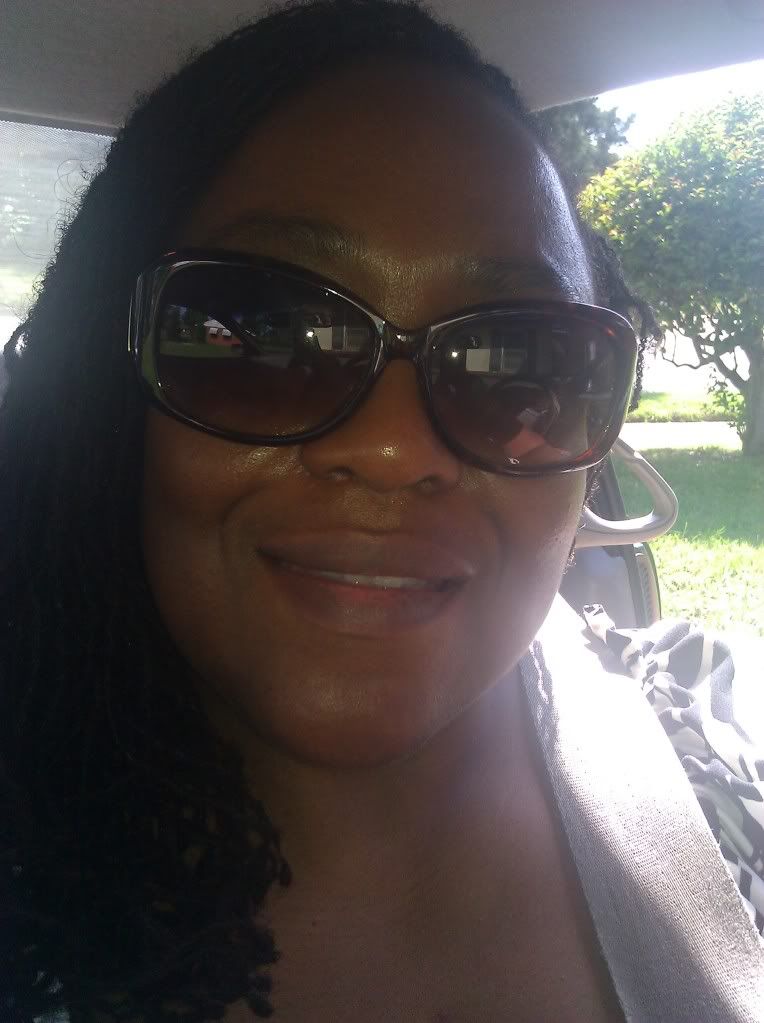 Me Easter Sunday. I don't remember if I posted this picture or not, but I love it!
As many tears as I have cried these past two weeks I can always manage a smile and a Thank you Lord! Taken today!

Labels: Book Club, Family, Fun stuff, Gardening, Happy, Kids, Ramblings, Randoms