Harrison Is Pretty Randoms…
Saturday's high bun...For book club meeting
Am I the only one thinks this has been a long week? Geez, I am exhausted.
I am so glad I finally got my Scandal fix. Seriously, these past 3 weeks have been pure torture, what is one to do? I could watch the reruns, but seriously this show takes a lot out you emotionally and I just can't watch the reruns. Yet. LOL!
So Beyonce is Satan now? Wow! You make a record basically to shut down your haters and folks think you are the devil. Seriously, the media is controlling too many people's lives. Get you a life. And I ain't even a Beyonce stan. Nobody has time for this shyte!
Speaking of Satan. I have been watching The Bible series, but I catch it on Lifetime, because I am working when it airs originally. So the Satan looks like President Obama? Seriously, people? Get you a damn life.
I can't decide if I am doing a raised garden and/or a container garden. I love my flowers and I love saving money on fresh veggies, but I am going to be out of town a bit this summer and I fear my plants will suffer. We shall see. I have some seeds. Need soil and a new raised garden container. The one I have just didn't survive the rainy winter we had. We shall see.
I need to tell my oldest niece that I will be twerking ala Miley Cyrus at her graduation brunch. I am so serious. Okay, I am kidding, but I want to see her face when I tell her what I am thinking about doing.
I almost got sucked in last Friday thinking Lil Wayne was on his death bed. Almost. But my sister reminded me I was on the slippery slope to being obsessive about it. She went through my bout after Aaliyah died. It was bad.
I need a new recipe for something anything. Nothing right now is grabbing me and seducing me to make right now.
I have a friend who is getting married. I am trying to be supportive. I refused any thoughts of me being in the actual wedding. Been there and am still waiting on a refund on the dress material I paid for. No can do. Plus, she has failed to express the emotional feelings she has for the dude. No mention of feeling cherished, loved or even he is paying all the bills. Sighing…All I hear are what things cost for a wedding, blah, blah, blah. Marriage isn't the wedding. That is all.
Sighing…We have a "small" family trip ahead for my niece's graduation. I have to go. I don't want to go. Why? Because nothing good comes from me traveling to Virginia ever. I always say my mama intervenes because something always happens. It does and I am not exaggerating. The first time after my mama died, we went for my stepfather's wedding. I told them, meaning the adults, I didn't want to go and there was no need in me being there. But the "adults" decided I had to go, so they decided we would leave the Friday before and get there early Saturday. Well…they should have listened to me because the van we were traveling in broke down on Jimmy Carter Blvd in Georgia and we couldn't get it fixed until the next morning. So we were stuck in Georgia and had to sleep in the van. Ugh! After the van was fixed my uncle filled up the van and preceded to hit the car behind us and drive off. I am not kidding. We never turned back. Then we got lost in North Carolina trying to find this hidden church. It was uncomfortable asking for directions from folks with confederate flags on their businesses. To add insult to injury, my stomach decided it boil over. Sorry, folks we had to stop every 15 minutes because of my stomach. (I could be graphic, but I won't). We made it to the wedding, when it was over. We were hungry, tired and funky. My uncle said he was going inside the church because he wasn't funky and to be sure we understood that he decided to but cologne over the funk. Thanks. And remember the BVD commercial where the guy goes to the front desk in his underwear because he locks himself out of the hotel room? My uncle did that well before the commercial ever aired. I almost died after my brother's graduation because my uncle decides to drive us directly into a vehicle luckily the vehicle got out of the way just in time. I saw my life pass before my eyes. Or the time I went and we had to get on 3 different airplanes before we could fly to Norfolk and then when we get there we must circle the airport because of the major thunderstorm. So my nerves were tore up, bad. So I just don't have this great want to be in VA, because these disasters follow us there. This year 8 of us are going in a 7 passenger van for a 13 hour drive. You know I wanted to die when we went to Myrtle Beach. I gotta to go pray on this some more because the family keeps calling about how long, when, where, hotel blah, blah. I am over it already. Why the hell were they planning to be there for a week? No way. I have been to VA and have lived there briefly. No. I don't even do beaches. Ugh! Maybe you all should pray with me?
Where will The Guy and I go for some R&R?
Blood pressure is back to normal. Or at least my new normal.
I need a new physician. Badly. I love my doctor, but his office? No so much.
Is your weather wonky? Monday we had a high of 83 degrees and we endured a hail storm, bless it my area got pea size hail (I went to praying when I heard it hitting the house). And today's high will be 55 degrees. And it is raining…again. We are going to hell…
Can people stop using FB as the place to communicate about personal issues and their woes? I am easily irked when you post truly personal stuff on social media, but are unable to communicate your issues with actual people and in person. FB is the devil.
This is what I am finishing and reading this weekend.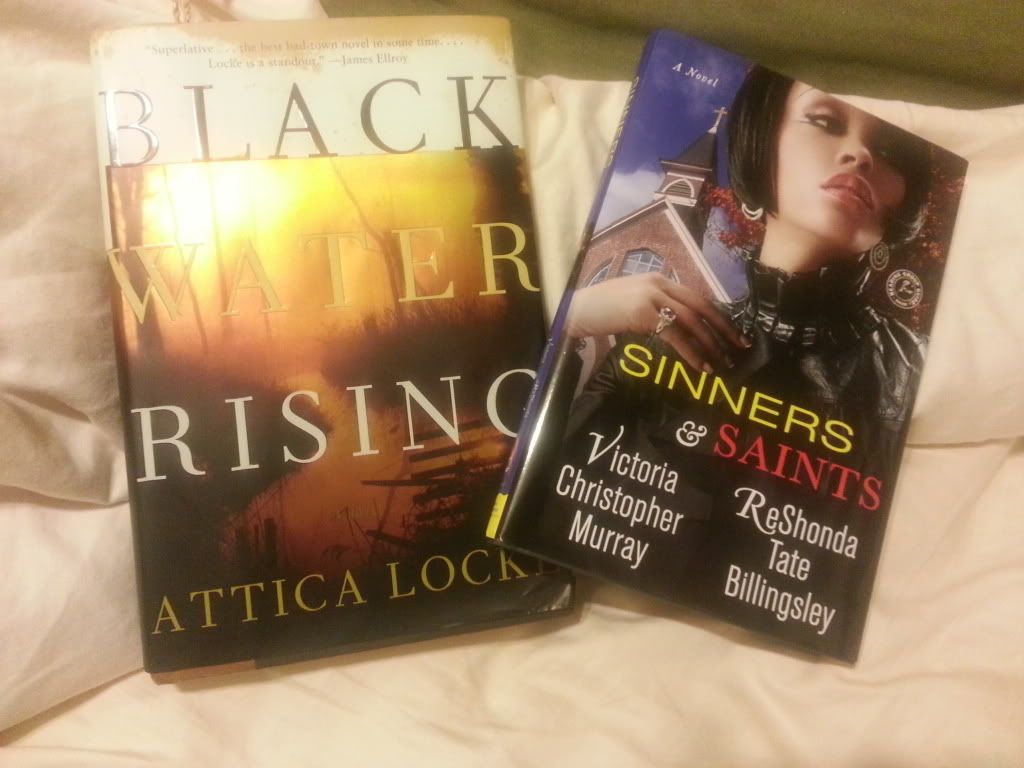 I will do a review of Black Water Rising by Attica Lock next week. Sinners & Saints is book club read for April
Any plans? Not for me except relax.
Enjoy your weekend!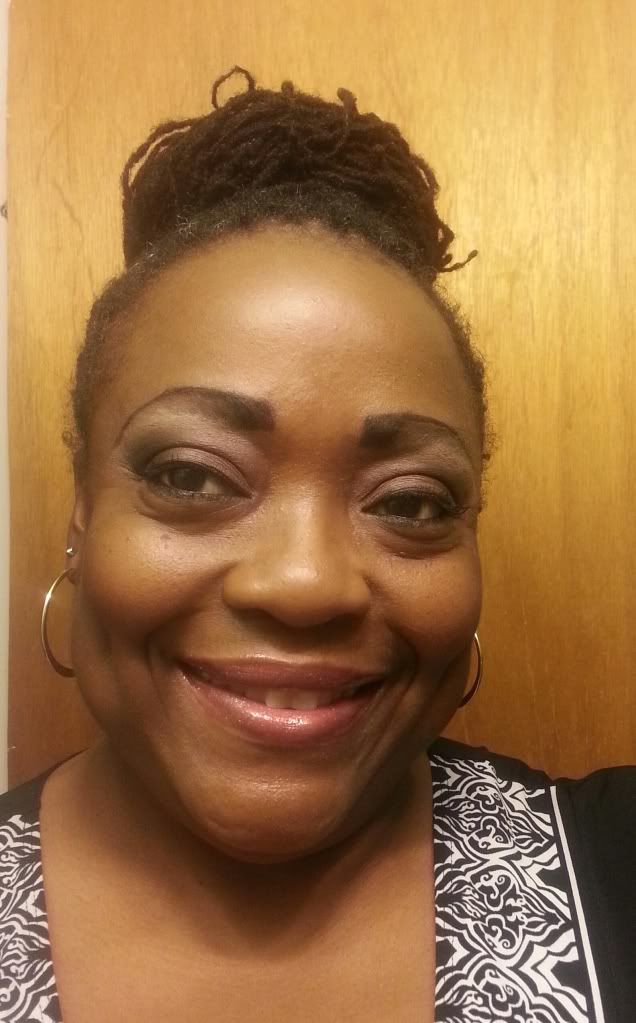 Sorry not kiddie pictures, but my smile will hold you until next time...

Labels: Family, Family Vacation, Food, Friends, Fun stuff, Funny, Gardening, Hair journey, Hair photos, Kids, literary, Medical, Randoms, Social media