Creative Cooking...
This past weekend I decided to try a new dish, because face it, my life is boring and with my hair doing nothing and no one to take care of I have to find something, anything to do. I decided to try this dish from
skinnytaste.com
called Crockpot Santa Fe Chicken.
Sometimes I am a lazy cook, sometimes I like to be adventurous and make something totally out of the box. I need to post the next time I make this dish I call, Steak Spaghetti, which is a take on a dish I had on Air Jamaica when I went to the island, geez, 10 years ago. Anyway, this dish caught my eye because 1) it is a weight watcher recipe, have ya'll seen J-Hud? I digress and 2) there aren't a lot of ingredients because I felt lazy.
I stayed pretty much to the recipe, but you know folks we got to add something. I used skinless chicken breast, because they were on sale, Tony Chachere's instead of salt and I added a teaspoon of tomato paste with a touch of sugar. Yeah, I know I added some more calories, but really I only added a pinch so it will not kill ya. The flavor when I woke Sunday morning for my workout was magnificent. The whole house had that Tex-Mex flavor.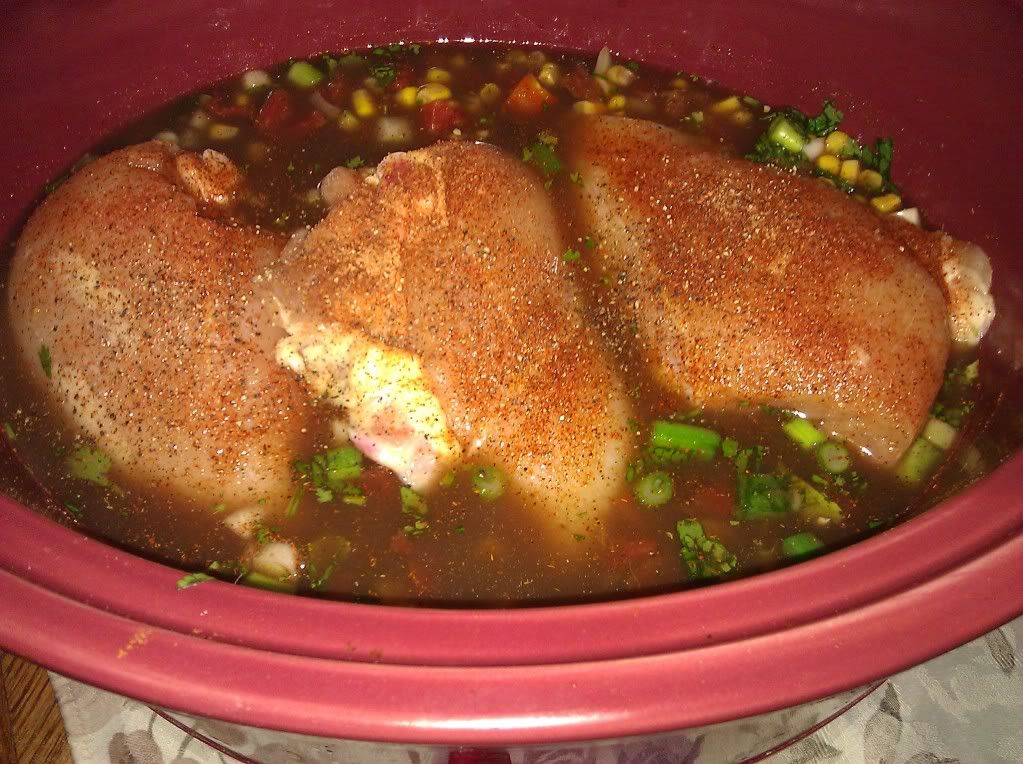 All the ingredients in my crockpot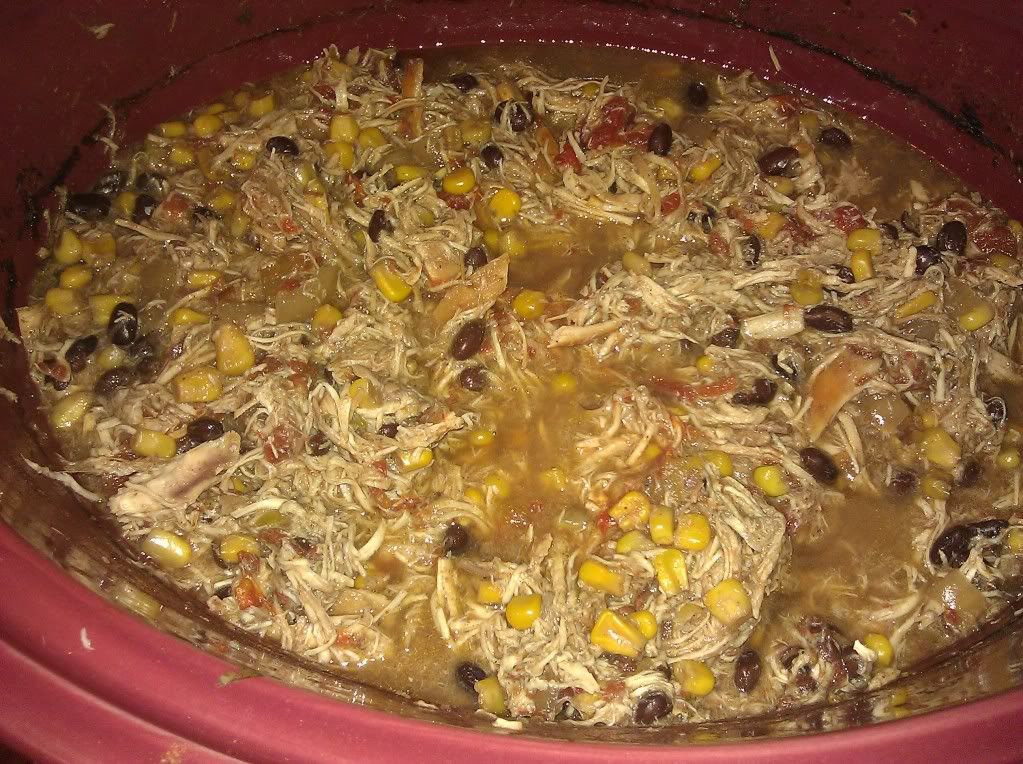 After I shredded the chicken and added it back to the crockpot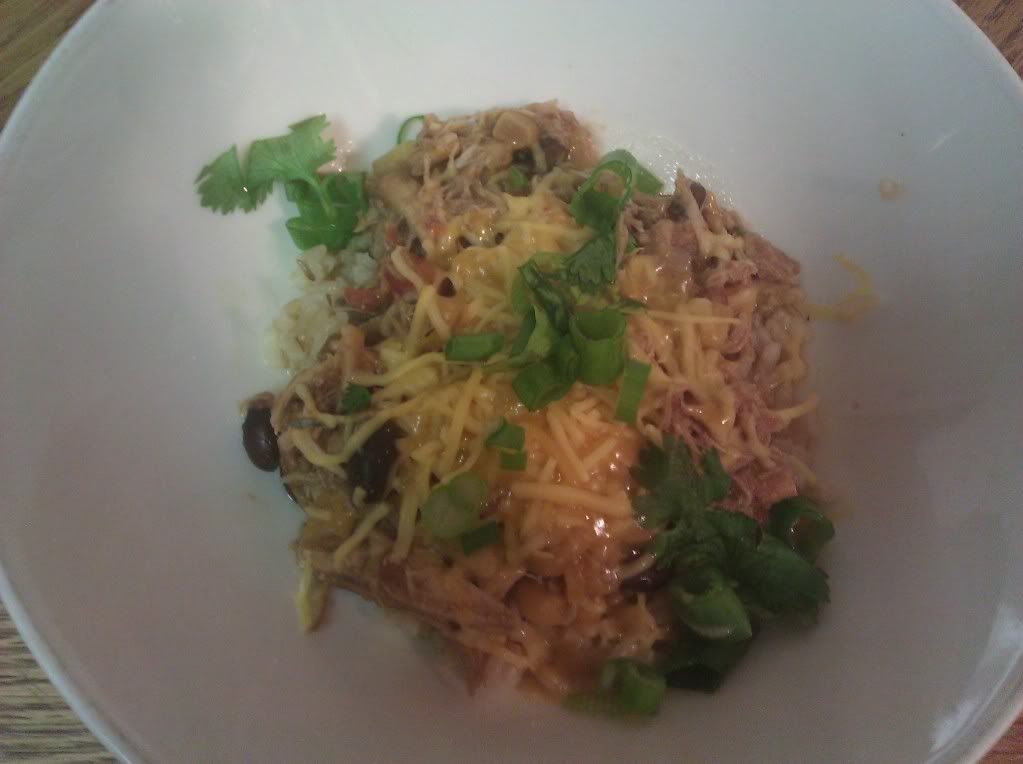 In a bowl with green onions, cilantro and grated American Cheese and brown rice.
Another picture of pure deliciousness!
The original recipe is only 190 calories without the rice. It was tasty and filling. Sometimes when you eat some low in calories type dishes, they lack flavor and taste, but this is not the case here. I plan to try out a couple other recipes as well from the site.
And since my hair is boring and I don't have any randoms everyday I'll try to post my new dishes and recipes I try for my two loyal readers, just kidding I know folks come over here but too bad I don't have a lot of hair stuff.