Creative Cooking...Mozzarella Sticks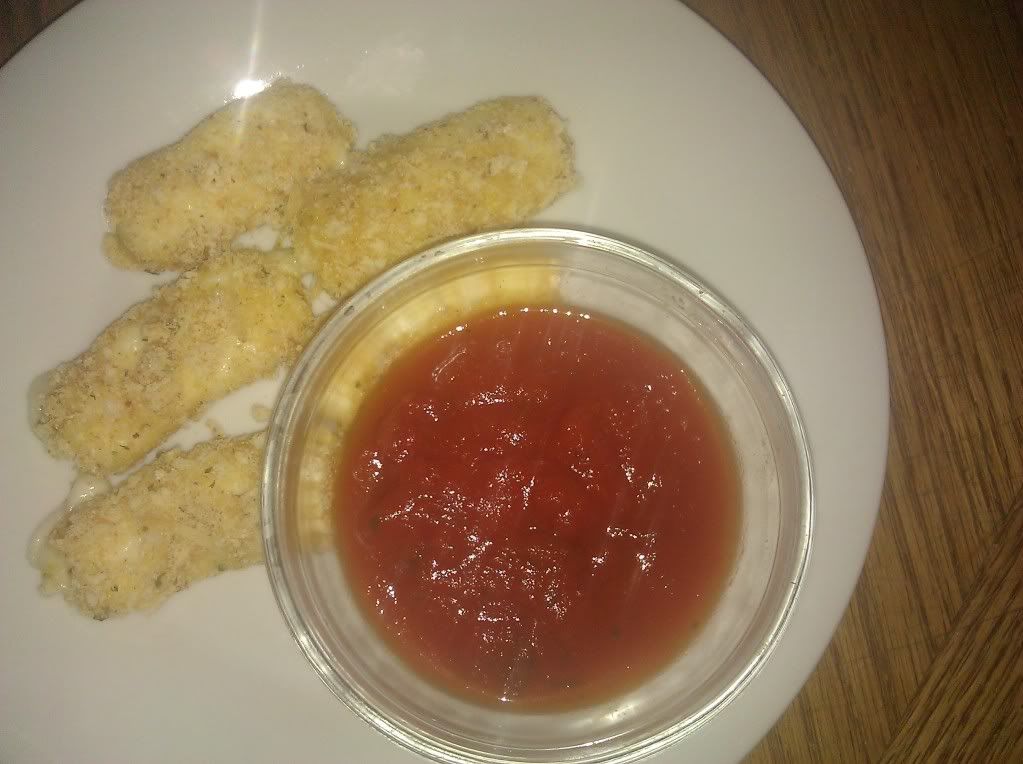 Every once in a while I have a taste for a snack, rarely does that taste run towards anything cheese. Just like Guy Fieri doesn't eat eggs, I don't eat most types of cheese. I only eat mozzarella, Parmesan and American cheese. No other will I try. If it smells, get that away from me. I remember when McDonald's started having the fancy salads and I didn't know it wasn't the usual cheddar cheese you can easily remove. Oh no, they had to use feta. OMG! I couldn't even eat the damn thing because it smelled so badly to me. I would say what it smells like but, I don't want to ruin your appetite. Me know likey cheese. But I do like mozzarella sticks, so I decided to try a quick and easy baked version.
Ingredients:
Mozzarella string cheese 50% less fat
Italian breadcrumbs
Parmesan grated cheese
Marinara (I used the jarred variety that I spiced up)
1 egg
1/2 cup of flour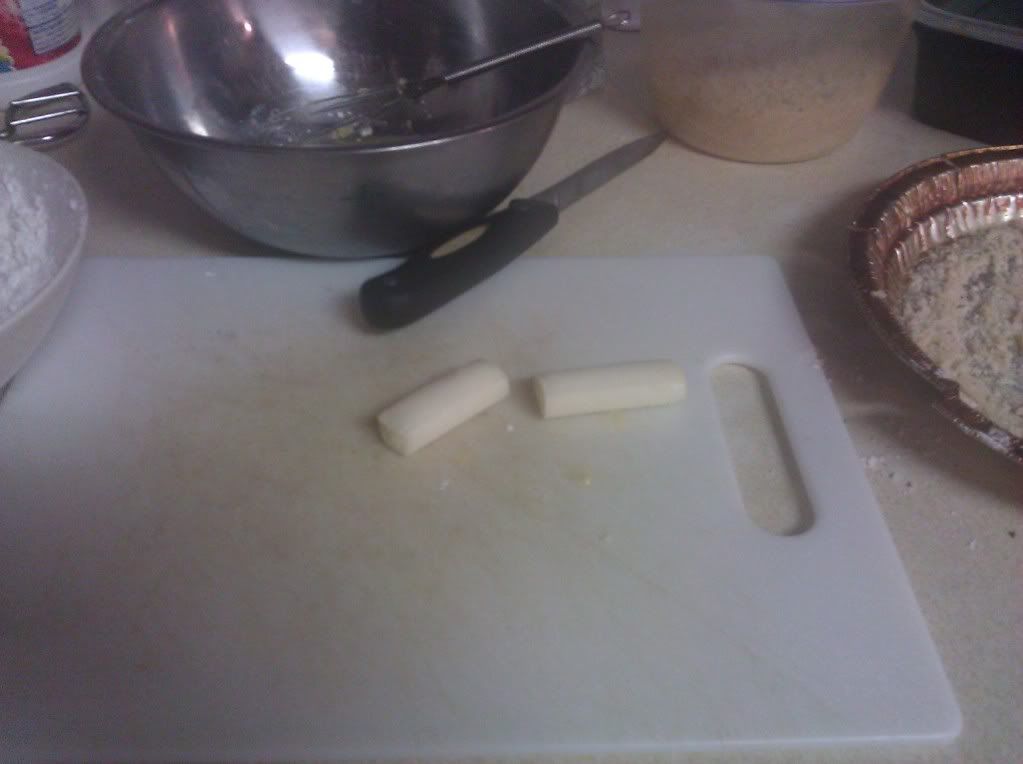 Basically, you combine your breadcrumbs and Parmesan cheese. I cut my string cheese in half making the portion only 25 calories. Then in separate bowls have your breadcrumb mixture, flour and beaten egg. FYI - you can use just the white to eliminate a few more calories. I didn't.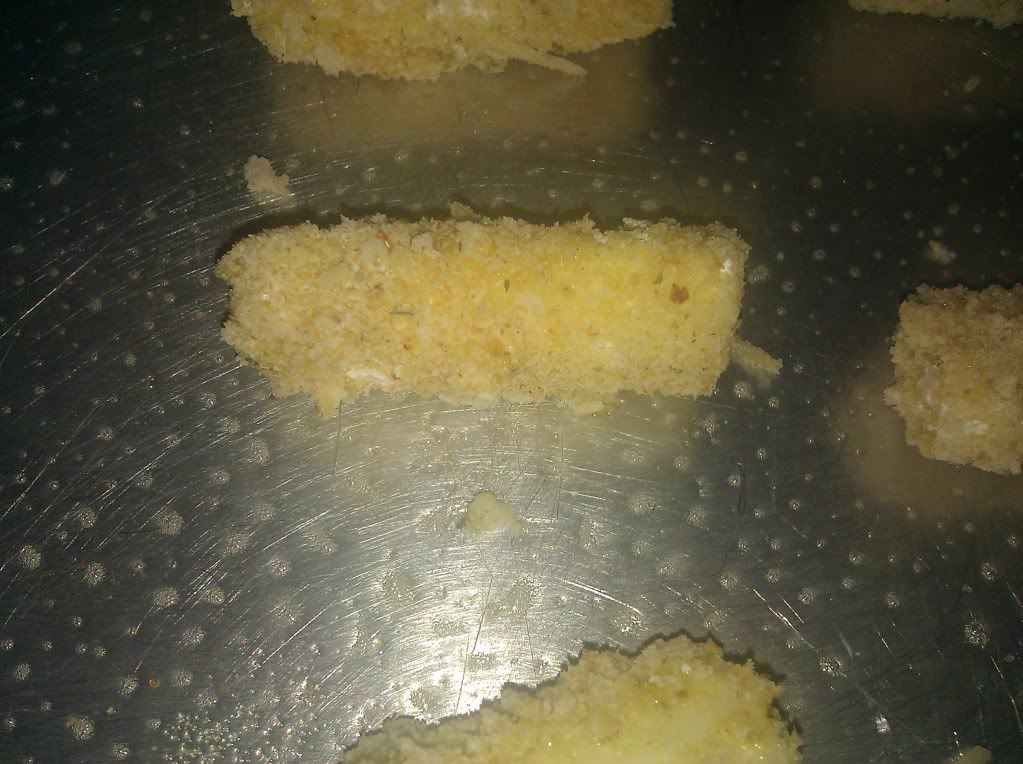 First you dip the cheese stick in your flour coating evenly. Then you place it in the egg coating all over, then you roll it in your breadcrumb mixture until fully coated. Then place on a greased sheet pan. Repeat until all your sticks are done. Spray the tops of the cheese stick with your cooking spray. Then you must freeze your sticks for an hour. I did mine overnight. Preheat your oven to 375 degrees and pop in the oven. Watch them carefully, because they will melt on you and lose their shape. Let cool enough to eat and enjoy.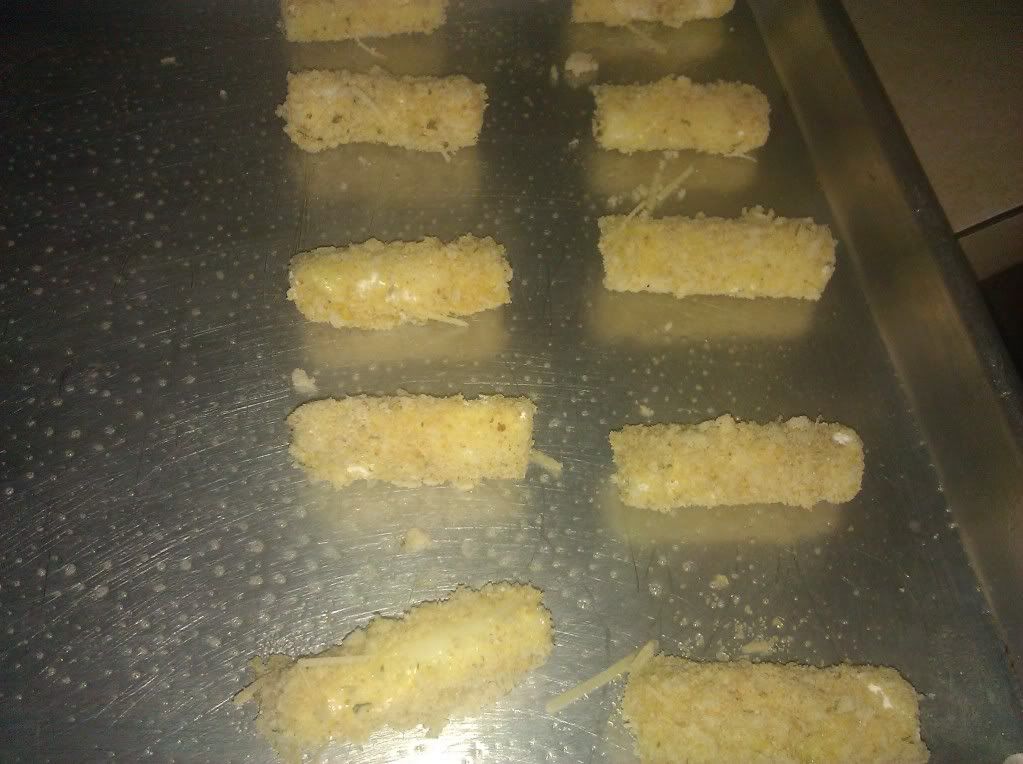 Verdict: Yummy. And you can freeze them and cook as you need them, which is what I did. Easy, quick and will not bust your weight loss program.