Gardening 2011
You remember this right?
Wondering how the gardening is going so far this year? Well, it is going. In fact, I look forward to getting up in the morning and spending time with my plants and coming home in the evenings to do some watering and checking on their progress.
My rosemary didn't sprout and I am not sure why. I tried and I tried and then I just dug around in the container to see if anything tried to sprout, but nothing did. So I purchased another package and I am sprouting them in the house then I transplant them in the container later. Nothing yet there either. I need to do some research on those suckers.
During my mini-me relaxation vacation I also planted roses and some garden flowers in a container. We shall see how they do. I purchased a Hybrid Tea Rose in Red and Queen Elizabeth in Pink.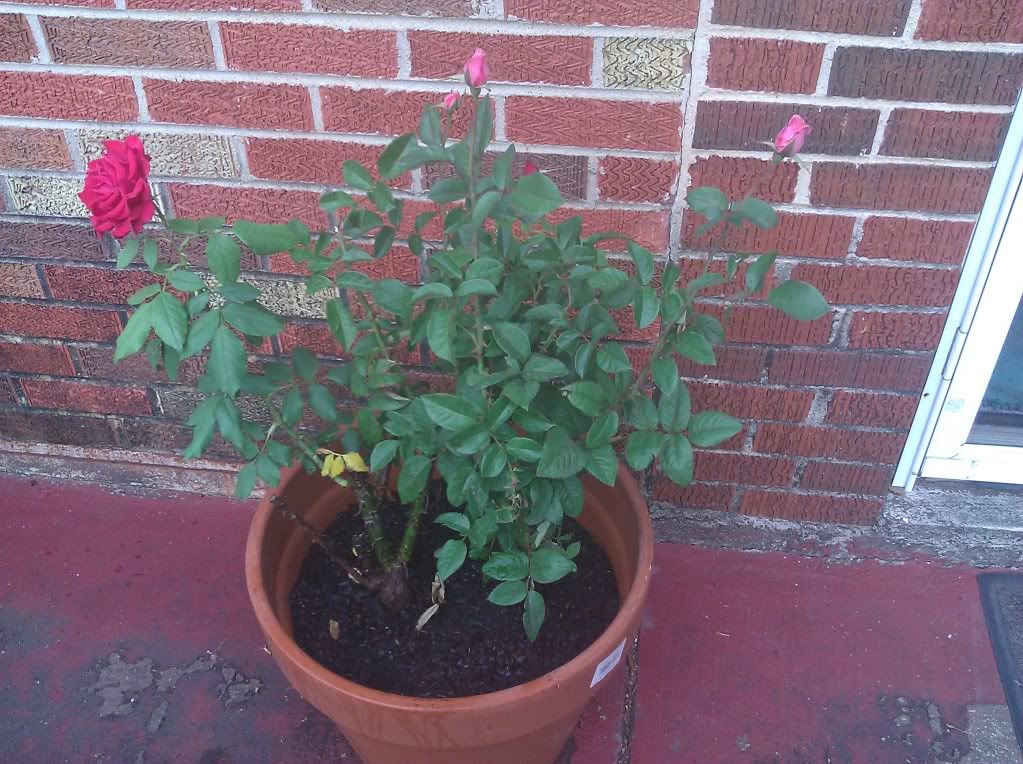 This was taken Thursday 4/21 morning.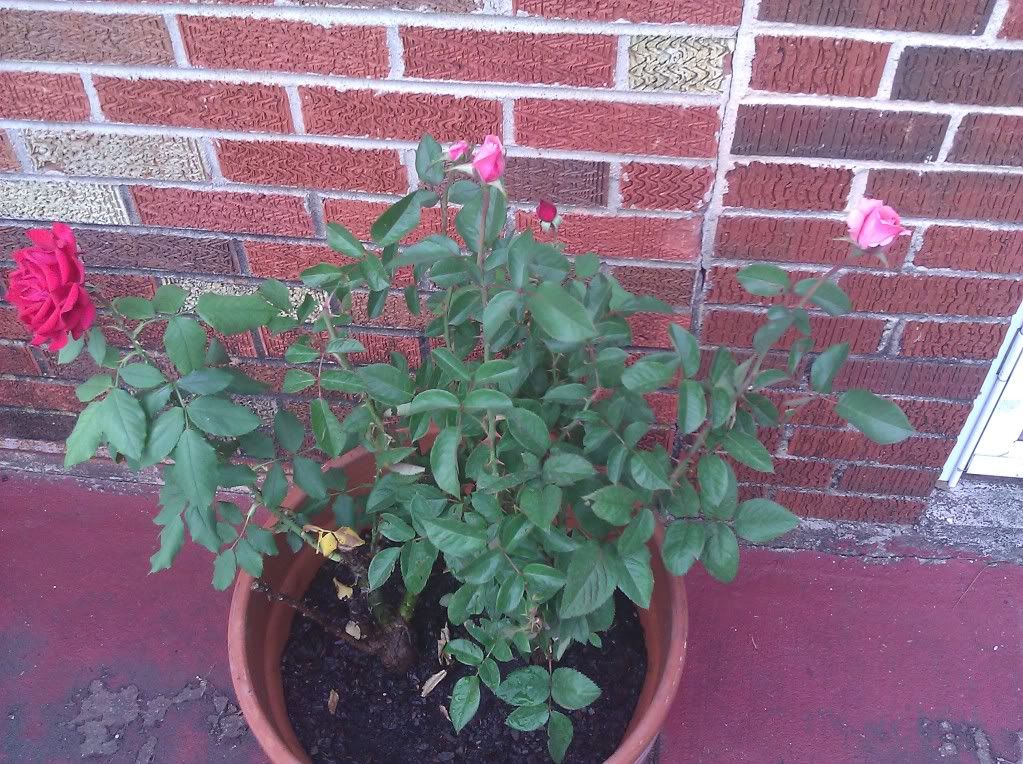 Thursday 4/21 Evening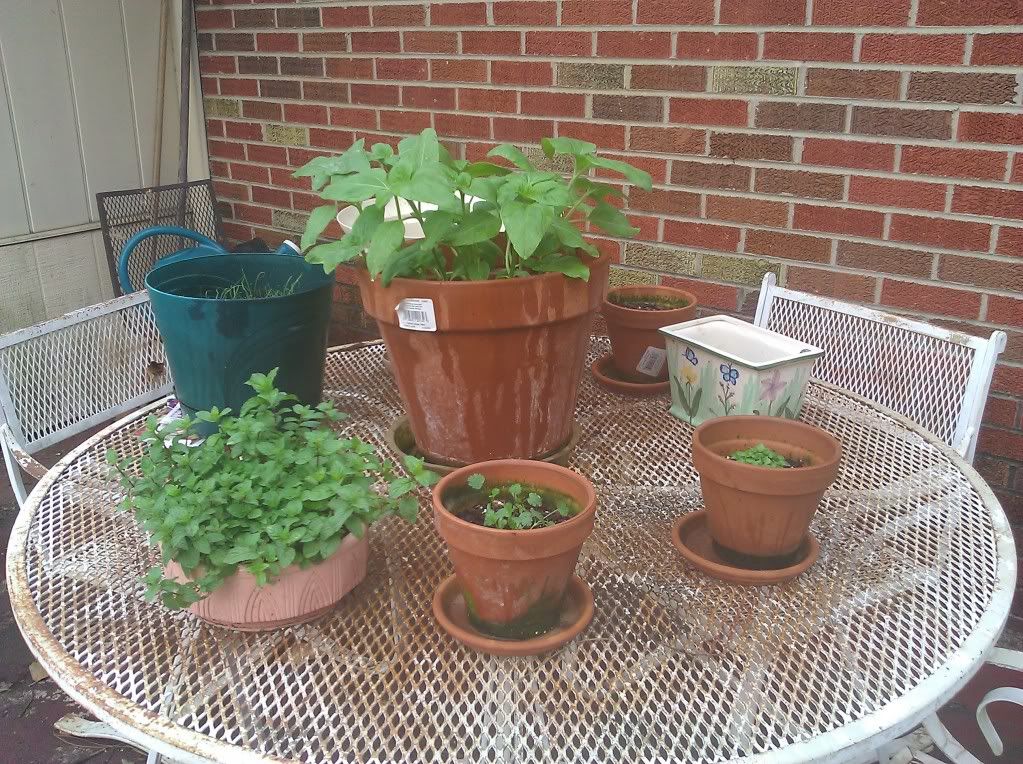 The plants in the largest pot are Sunflowers and I cannot wait until there are real Sunflowers there, because you know Sunflowers make you smile. You see how well my mint has spread. I'll need a new container soon. My cilantro is coming along and faster than it did last year. My basil is also doing well. The small container next to the rectangle one was my Rosemary. The green pot are my chives and green onions them little things sprout everywhere, but when will they get bigger. Geez! Oh and let's not forget my Geraniums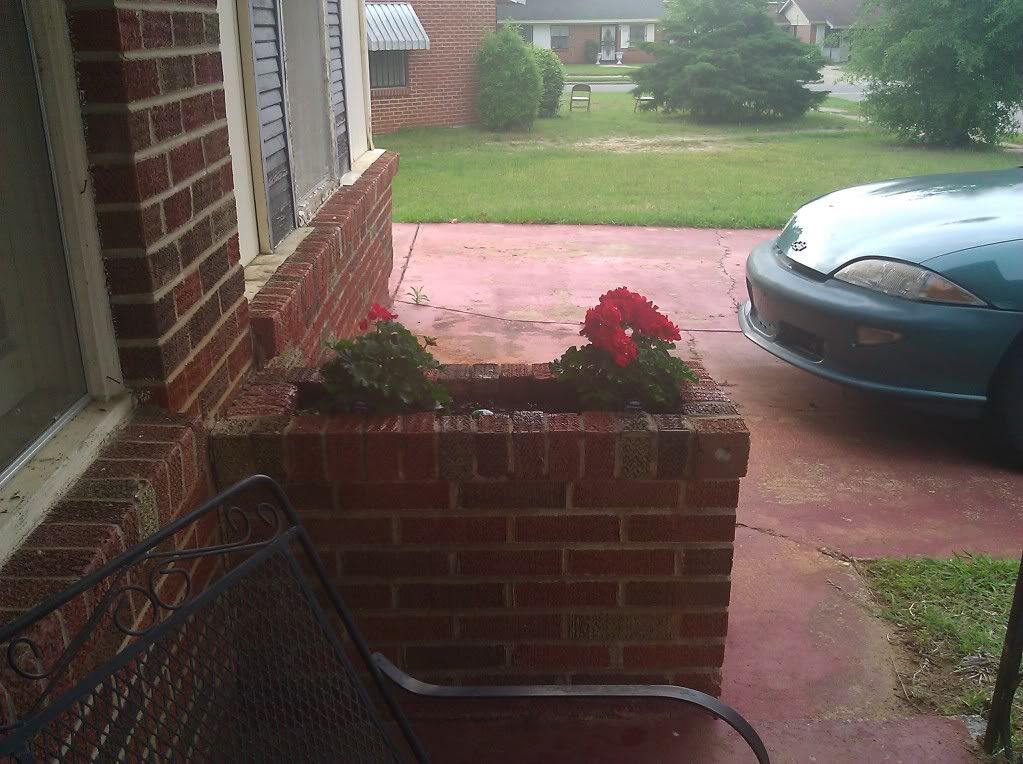 4/21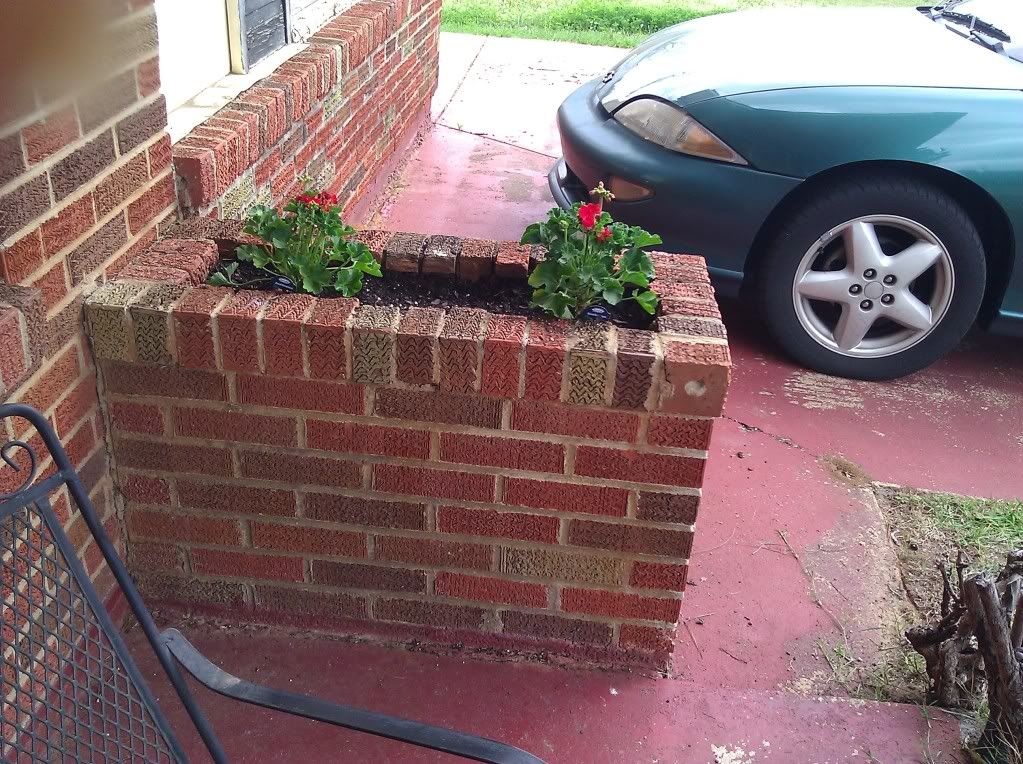 3/11
As you can see they are still blooming and filling out. Let's see how things go next month.

Labels: Gardening