Creative Cooking...Pineapple Coconut Cupcakes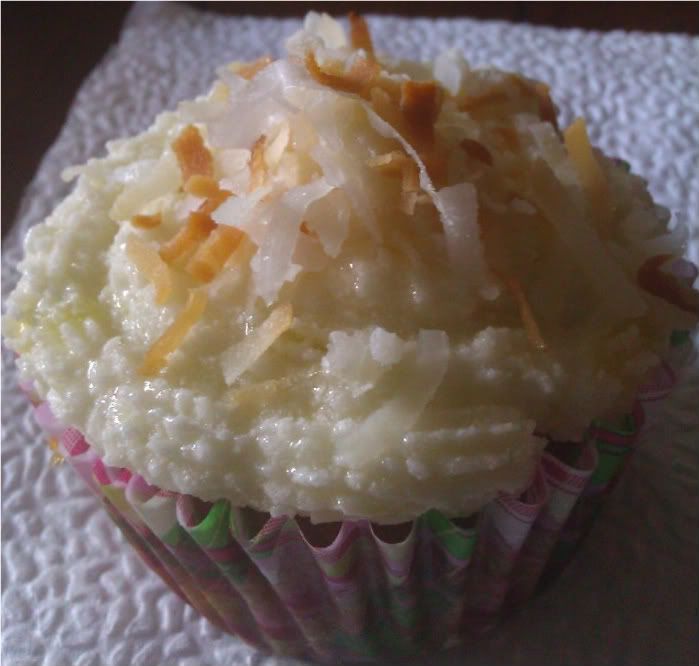 Pineapple Coconut Cupcakes
I told you guys I tried to make these cupcakes back in December, but they didn't turn out right and they tasted like cornbread. Everyone knows I detest cornbread. So I search for another recipe. Anyway, using the recipe on
catesworldkitchen.com
I decided to try it again.
Ingredients:
10 oz can of crushed pineapples in juice
1 cup of flour
¾ cup of sugar
2 tbsp of vegetable oil
1 egg
1 tsp of baking soda
¼ teaspoon of salt
With my oven preheated to 350 degrees. I combined the flour, sugar, baking soda and salt. Then put the egg and oil together and mixed and then added it to my dry ingredients. After mixing well, I added my crushed pineapples. I did not use the mixer for this recipe. I poured the mix into my cupcake line muffin pan and cooked until they were golden.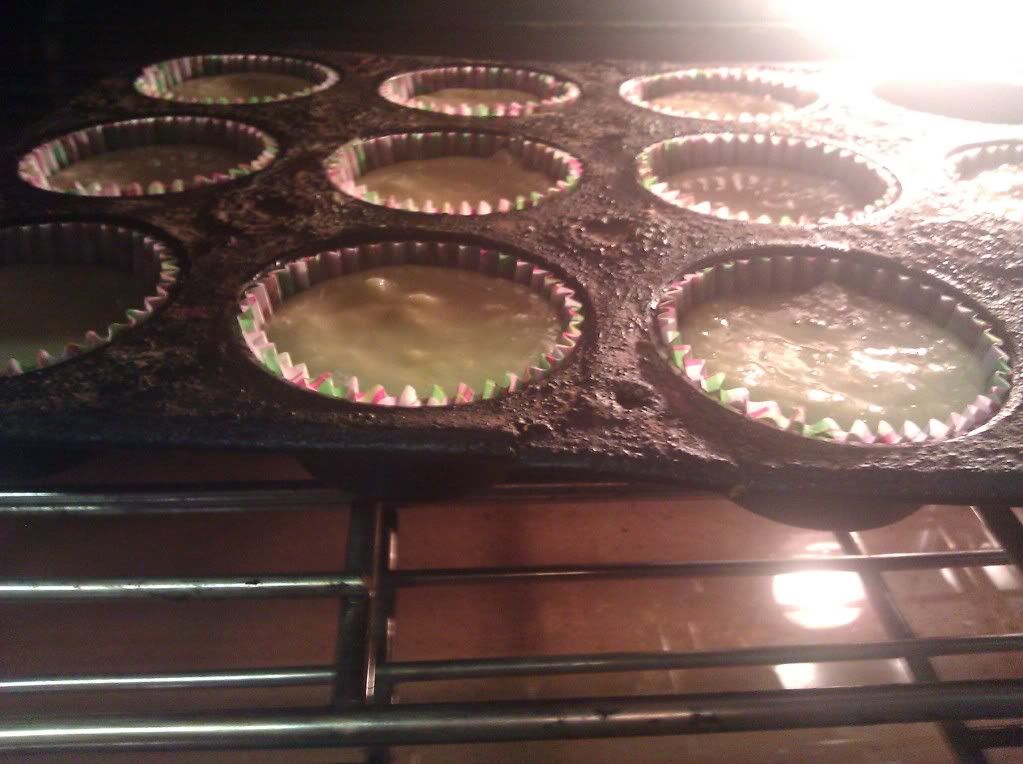 I basically did a simple buttercream for the frosting except I did add crushed pineapples to the frosting. I topped the frosting with toasted coconut.
1 stick of butter room temperature
1 tsp of coconut extract
2 cups of powdered sugar
½ tsp vanilla extract
2 tbsp of crushed pineapples
Toasted coconut
Heavy cream as needed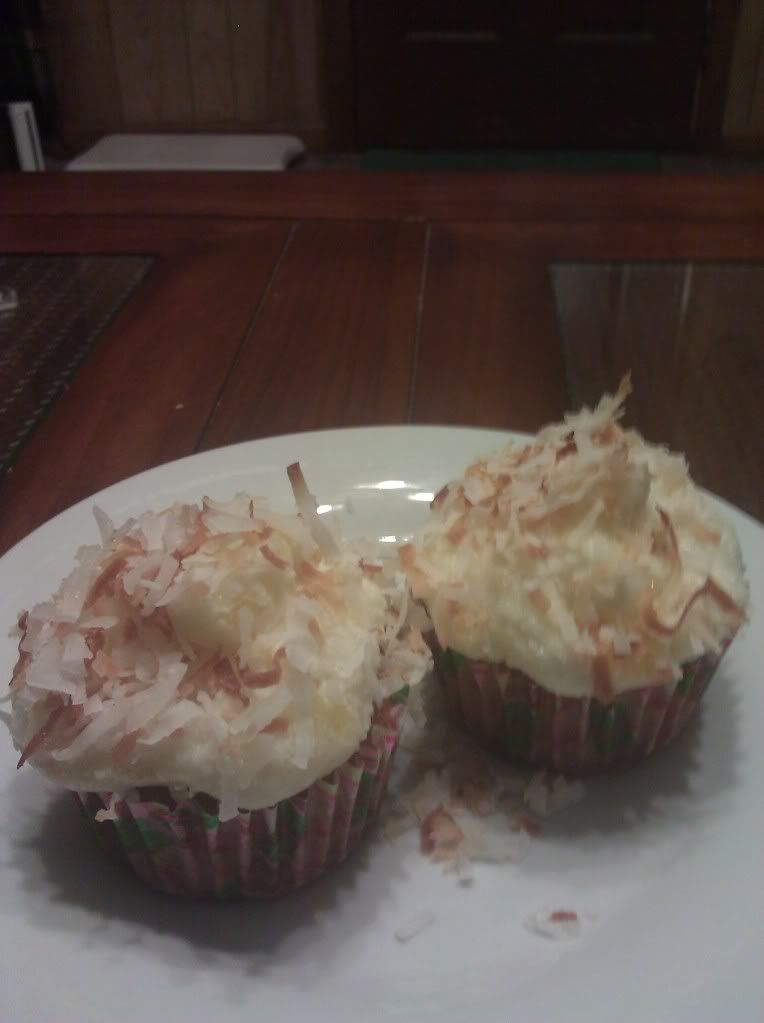 Verdict:
The recipe was quite easy, but honestly the cupcakes were just okay. I can't seem to find the right blend of icing and cake that work well for flavoring. The cake itself was quite moist and not overly sweet, but it was a bit dense for me. As for the icing, I am finding that I prefer a cream cheese frosting on my cupcakes. Go figure. Maybe you can try this and find a way to make it wonderful. Although they tasted fine, I can't say this is the recipe for me.